Managing participants for an event can be quite a hassle, especially during internal company meetups, where there is usually limited time and resources for the event management itself. Staffbase now allows you to easily handle the registration process by providing all employees with a list of available events. This new plugin is available on all plans and can be added for free from the marketplace in your Staffbase back office.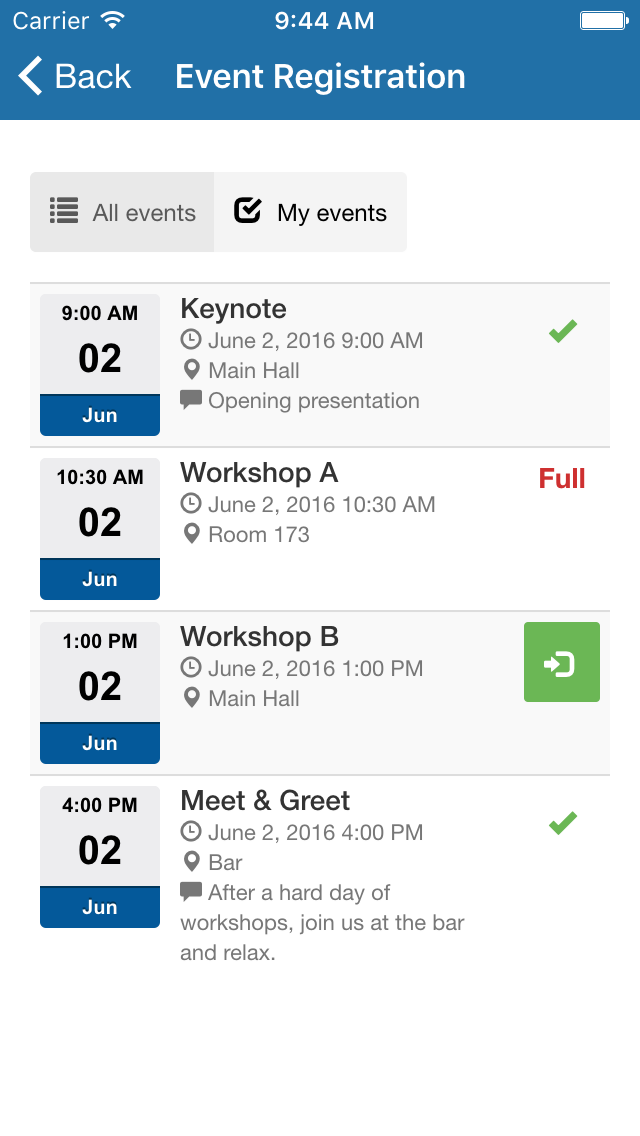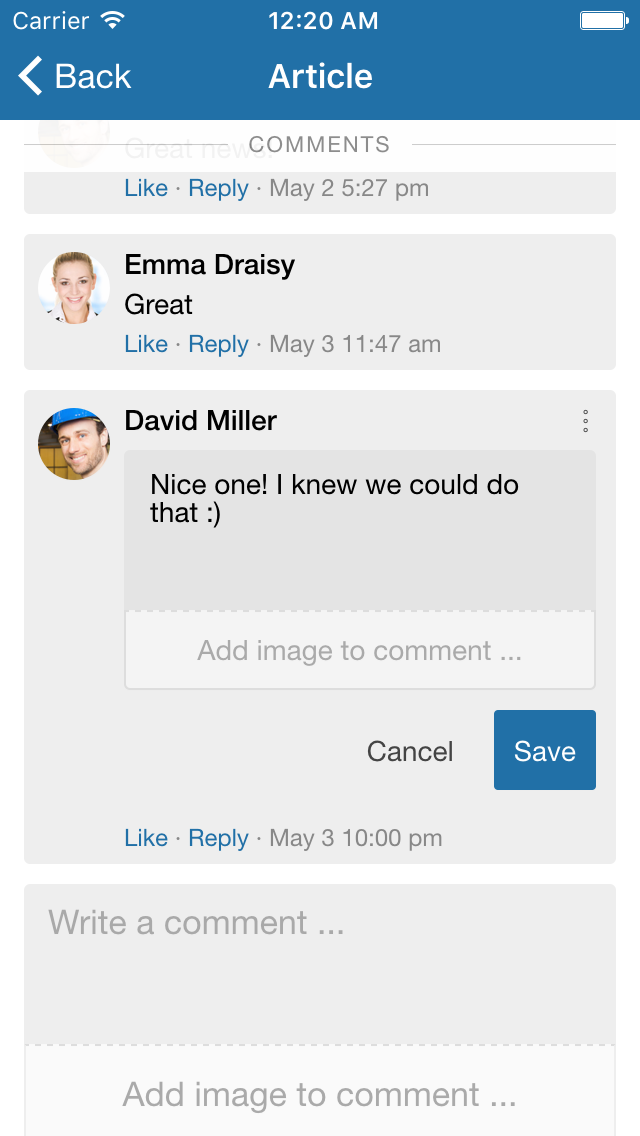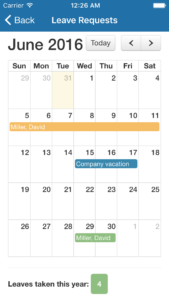 Bottom up communication between employees and their company is one of the core principals of a successful employee app. This is why we're constantly thriving to improve ways on how employees can interact with content throughout the app. We've listened to your feedback for our commenting feature during the last weeks and have now added the possibility to edit comments in a quick and easy way.
Staffbase already offers a handful of plugins to assist with HR processes, like feedback management, employee satisfaction and leave requests. The latter has now received a complete overhaul to allow more complex scenarios and real world use cases. These are just a few of the changes to leave requests:
Employees do now see a number of leave days already taken this year
When submitting a request, the number of leave days are automatically suggested based on start and end date
Company vacations / holidays can be added by admins
Admins can fully edit requests and approved leaves
Export options for leave request data
Since the release of our user import feature two months ago, we've been hearing lots customers asking for an export option as well. This has now been added with options to include active, deactivated and/or pending users. Of course, the exported file can be used for a subsequent import after applying some changes.
More changes of the May release:
App: The employee directory can be set up to show pending users as well
App: Fixed a bug that incorrectly displayed special characters throughout the app
App: Screen readers now read the app's interface in the correct language
App: Image uploads are working again in forms on Android
Emails: Links in emails directly open the installed app
Back office: Security setting now include a button to logout all users
Back office: In lists and tables, the number of items per page can be adjusted
Back office: Several smaller improvements to user lists and access code print view
Back office: Improved visual consistency in between most of the plugins
All changes are now available on your web app and the Google Play Store. As always, the iOS apps will be updated a few days later, as soon as the Apple review is finished.
If there are any questions, don't hesitate to contact us or leave a comment below.
Learn more about how and why companies choose Staffbase: