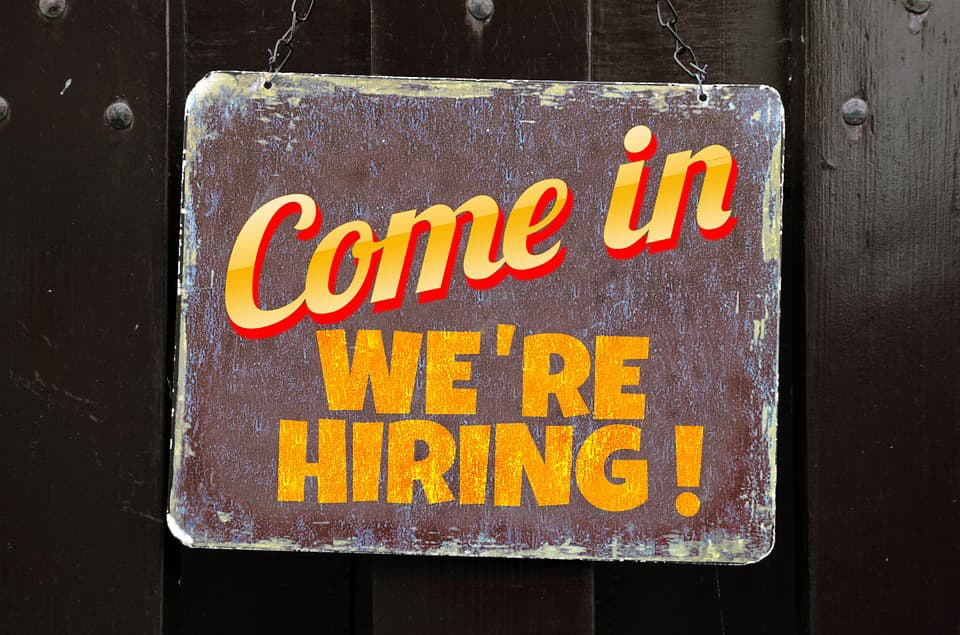 From May 2017 to December 2018, the number of employee experience jobs has grown by 173%. This increase is a clear indication that having "Employee Experience" in your job title is more than just a trendy euphemism for people doing the same old work of human resources. 
(By the way, if you opened this post in search of a job, head on over to the Staffbase jobs page to see how you can help us to create a great Employee Experience for our customers and their employees.)
The Survey Says
A Staffbase survey of LinkedIn members worldwide, originally conducted in May 2017, showed a total of 3,011 people in companies with 200 or more employees who had either "employee engagement" or "employee experience" in their job titles. Two-and-a-half times fewer employees had "experience" in their title versus those with the word "engagement." 
As of December of 2018, that number has risen to 5,959, with Experience professionals now making up close to 40% of the total. With a growth rate of 100% per year, jobs specific to the Employee Experience are on pace to overtake traditional HR positions by the year 2020.  
Employee Experience in the US 🇺🇸
In the United States, as of May 2017, more than twice as many people had "employee engagement" in their job titles, outnumbering "employee experience" 1,278 to 561. By December 2018, the difference had been cut to a margin of 2,252 to 1,490.
"IF YOU'RE GOING TO SAN FRANCISCO"
135% rise in people with "employee experience" in their job title in less than two years
In 2017, San Francisco and New York were the top two locations for professionals with "employee experience" titles, respectively counting 82 and 78 people. In December of 2018, those numbers had more than doubled to 193 and 168.
A Mobile App at the ❤️ of the Employee Experience
Many if not all of these new positions are being created by forward-thinking companies that care deeply about optimizing the employee experience in order to attract, retain, and engage the best talent—not to mention saving money and achieving business results.
Employee apps are a crucial part of this strategy, making it easy to communicate with your people at scale and enabling targeted interactions that let you understand each employee's unique experience. And by automatically surfacing insights, a mobile employee experience app can drive actions that produce outcomes, and it can even integrate the digital tools you use to carry them out. 
See for yourself how mobile technology can can transform the employee experience in your organization. 
For more information on the employee experience and its relationship to employee engagement and the digital workplace, you might also check out the articles listed below. You should also feel free to contact us or, better yet, leave a comment.