An internal comms professional is a mythical creature with the power to juggle the daily demands of employee, corporate, and executive communications . . . along with a sprinkle of social media, a pinch of crisis management, and a dash of public relations (PR) — all the while making everyone happy. They deserve glitter, rainbows, and cupcakes for their extraordinary performances improving internal communication all day and all night, every day and every night (NB: I would like my cupcake with extra icing).
But if your internal communications team doesn't have access to magical solutions to help them do their best work, your herd of employees is likely to feel the pain. 
And you better get trotting! Communications professionals are leaving their corporate digs left and right due to burnout. In an article published by the Society for Human Resource Management (SHRM), one industry leader was quoted saying that "employee burnout has reached epidemic proportions" across all professions, including PR and internal communications.
In a recent research study by the Workforce Institute at Kronos, almost 100 percent of HR pros polled said that burnout was to blame for the destruction of their workforce.
All too often, the department left to pick up the pieces is internal communication. But what happens when your internal comms unicorns have vanished in a cloud of smoke? Trust us, you're not going to solve your employee engagement crisis with a string of ponies.
To ensure that your internal comms solutions are more unicorn and less pony (and to ensure your internal communications team gets the sweet stuff they need to stay in their stables), here are four ways to create internal enchantment. 
1. Never walk behind a unicorn. Face-to-face comms are key.
Internal communications may seem mythical, but their kick is very real. When deciding how to spread your message internally, don't overlook the one channel that has withstood the test of time.
Finding opportunities for employees to communicate face-to-face is critical, despite digital innovations that make it easier to interact from afar. Novoresume recently posted a collection of surprising statistics that support the ongoing need for all faces to be at the table.
Another study shared by Virgin Airlines said that nearly 100% of employees find face-to-face meetings essential for building business relationships. With all of the innovative solutions to internal communications, it's easy to forget the one that's the most obvious.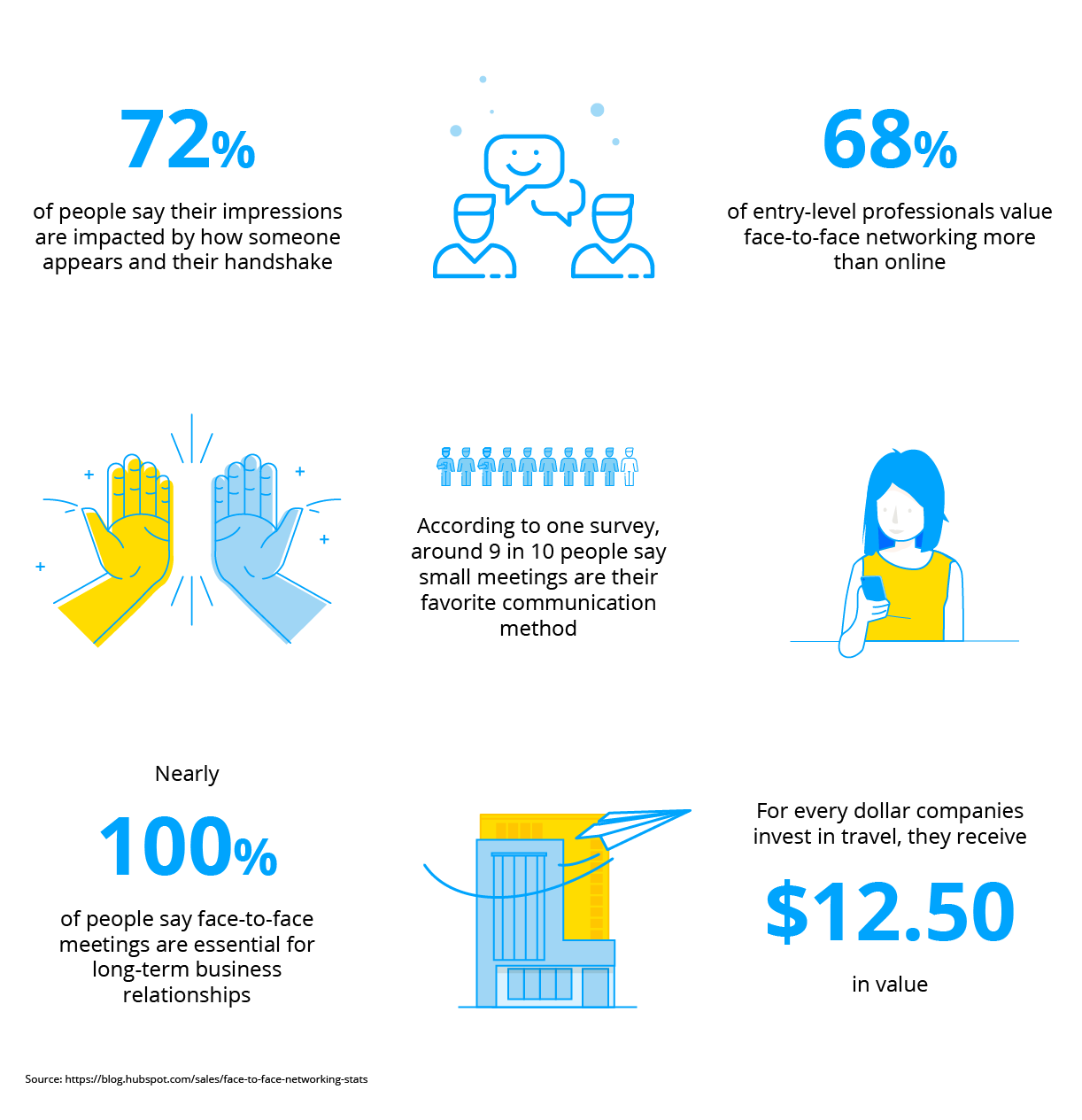 Here are a few steps to ensure that in-person opportunities exist and thrive at your organization:
Arrange a series of quarterly town halls for employees to discuss strategy, status, and goals.

If you're a leader, leave your calendar free for an hour, one morning per week, for walk-in discussions with your workforce.

Host monthly coffee hours with your management team, and invite all employees across departments to attend to have their questions answered (just make sure the coffee's good).

Throw planned and spontaneous all-employee celebrations to show support for organizational success.

Post prominent and visual displays of support around the organization, such as on a company billboard, ensuring your presence is felt even when you're on the road.
2. Don't shy away from sparkle — set an authentic tone.
There's a lot of serious going on in the world right now. And in your workplace. But at the end of the day — as well as the beginning and every minute in between — your employees and your leaders all share the same need to smile.
A breath of fresh air in internal communications is often just the thing to spark unique corporate content that touches individuals and inspires them to engage. At a recent conference, I had the opportunity to hear from an executive director at a regional nonprofit arts center who shares a regular internal video message with employees and donors. What's so special about that? Well, he isn't standing in front of a white wall when delivering his communiques; he's on top of a sand dune; he's in the lantern room of a lighthouse; he's even in the shower! (And while that last setting might be a bit TMI, you get the point.)
When we're allowed to see our colleagues and leaders as real people in real situations, we're able to connect in ways that go beyond uptight messaging. One of my favorite colleagues of all time was famous for putting thank-you notes for a job well done on the desks of her co-workers. When the note was opened, a blizzard of confetti would come pouring out. There was A LOT of confetti in those little envelopes!
Confetti can be communicated in a multitude of ways and via numerous platforms, but the point is that we shouldn't forget the little things that make employees and people happy. Internal communications shouldn't be stiff, overly branded, or too buttoned up. Think of how you like receiving messages, and start from there.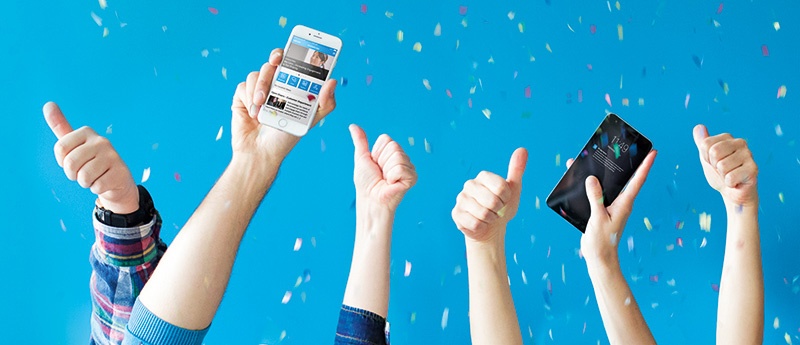 Here are a few ideas to put some pizzaz in your internal communications:
Launch a survey or poll to gauge the sentiments and styles of your workforce and the ways that they prefer to receive communications.

Test messages of various styles and formalities to get a sense of how much confetti you need to stuff in your envelopes for employees.

Find a leader who likes video, and encourage them to try a test communication with workers to see if the format resonates better than traditional email or letterhead.
3. Unicorns need light loads to ride rainbows. 
There are a million tools for internal chat, messaging, and conferencing on the market. But when external communications are also required for business, how much internal communication is too much? Are you overburdening your workforce with the obligation to respond to every message or attend too many internal meetings? Could your productivity be suffering due to the burden of over collaborating?
To achieve their best results, perhaps it's time to give your workers an opportunity to focus on one task at a time. According to an article in the Harvard Business Review, fragmented calendars aren't conducive to business.
If you do need to juggle multiple platforms and channels each day, here are some tips to condense your work so that you become more efficient and engaged during tasks:
Work offline for 30 to 60 minutes each morning, or schedule offline hours during the day to complete projects. Don't answer or check messages during this time.

Declutter your workspace to ensure that you're able to envision a clean slate every day. But don't just dump piles of paperwork into your desk drawer. Sort and file them so that they're easy to locate during work time.

Split large projects into smaller steps that you can accomplish in one sitting. This will alleviate the feeling of being overwhelmed by taking on too much and keep you from procrastinating or throwing in the towel.

 
4.  Invest in horseshoes. You need solid footing to sprint. 
Without amazing internal communication, companies are looking at a less-than-enchanting strategy for employee satisfaction. In order to build an internal comms team that can make magic happen, companies must invest in people and platforms. So don't be a one-trick pony; build a sustainable channel that can grow with you.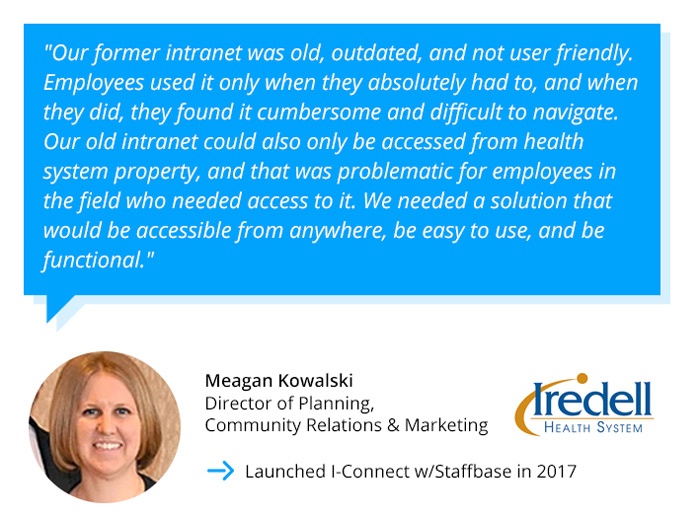 Many companies have decided to enhance their desktop intranets with the addition of mobile solutions to reach an increasingly remote workforce. As more companies allow for telecommuting opportunities, desktop intranets clearly aren't the end-cap for corporate and internal communications that they once were. In fact, an article published by CMS Wire calls corporate intranets an "endangered species." There are a host of available solutions that provide better platforms for people to engage at work.
Traditional intranets tend to evolve to give leadership a way to disseminate top-down information, but they generally lack the employee feedback tools that allow communication to flow from from the ground up. This is a giant shortcoming when considering how today's workforce is so accustomed to feedback!
Think about social media — every successful social platform is built on feedback. To drive productivity and results, intranet solutions need to follow suit in order to fully engage with a generation of workers who crave interaction. Alternatively, companies might scrap their current intranet solutions altogether to go with a user-friendly, mobile intranet app.
Here's how to build an internal communications channel that can grow with your company and evolve along with the needs of your employees:
Evaluate your employee communications methods, and ask your workforce if current platforms are meeting their needs. A successful solution will engage employees if it speaks their language.

Start small. Focus on sharing specific content consistently so employees learn to listen. For example, publish a staff profile story on an internal platform every Wednesday, or share a CEO message on the first Monday of each month.

Work should be the focus for employees every day, and accessing the tools that help them work should be easy. Make work more intuitive by giving employees one place or platform to find those tools.

Grow a team of local unicorns to strengthen internal communications in companies with multiple locations. Give them access to communications channels to contribute content that's specific to their audience for greater engagement outside of headquarters. 
To build a solid foundation for internal communications, we suggest asking yourself the following: What does your workforce need? How do they communicate? Why don't they communicate? Are they listening? Can they hear you?
Once you have the answers to these questions, you're well on your way to giving your internal communications the firm ground it needs to transform itself into something truly magical.
Read more about employee communication best practices: