MAN Truck & Bus is one of the leading manufacturers of heavy-duty commercial vehicles in Europe, with production facilities in Germany, Poland, and Austria, as well as in Russia, South Africa, India, Turkey, and Mexico. Their products include vans, heavy goods trucks, interurban coaches, and city buses, and they also produce diesel and natural-gas engines.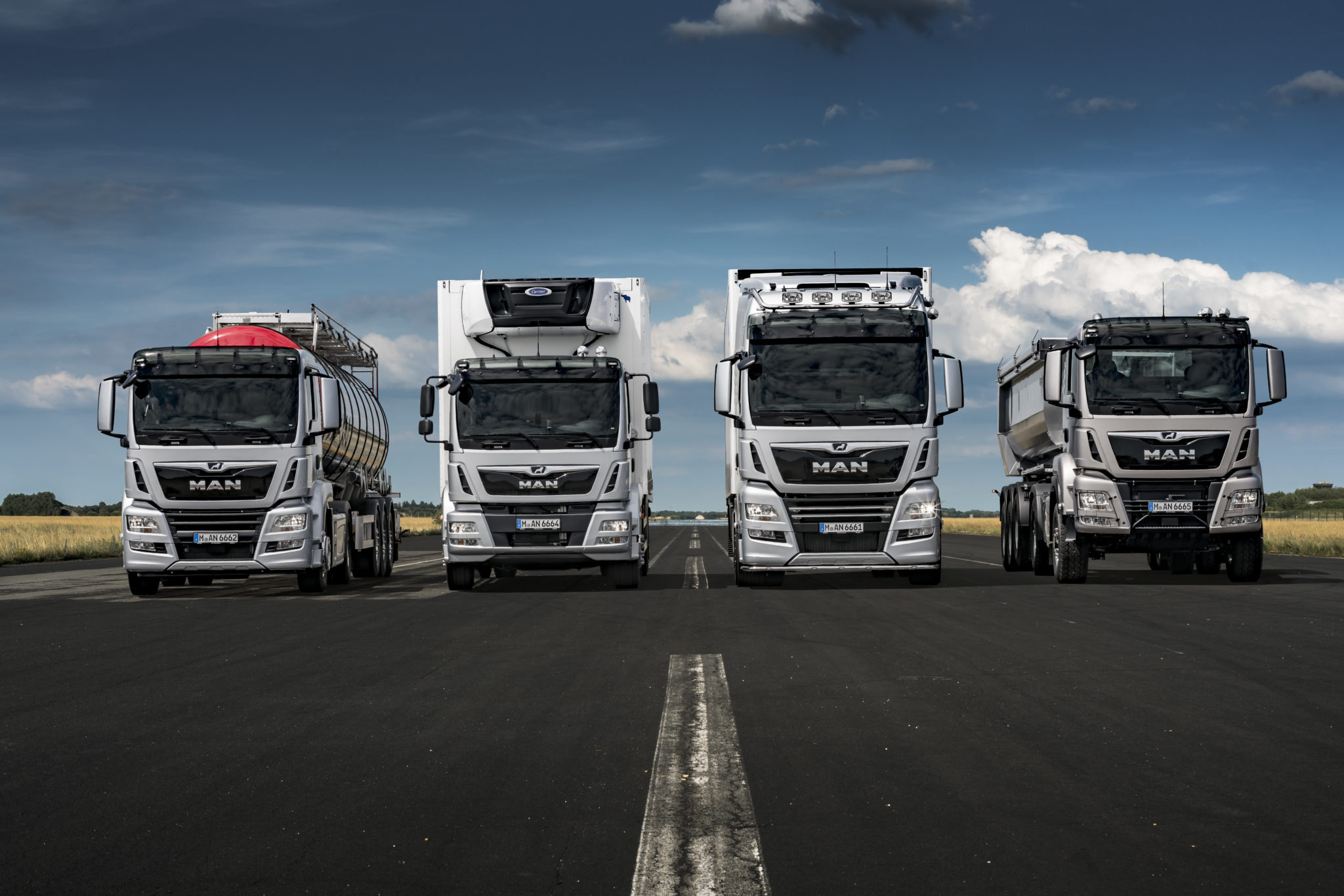 MAN is also active in research and development, addressing how the digital transformation can affect the complexities of the logistics business. In 2016, in an effort to make its trucks more efficient, the company launched RIO, an open, cloud-based platform that connects the entire freight transport industry, including drivers, dispatchers, and receivers, with services that make them safer and more efficient. This year, the company has also begun using its own internal communications app, called "myMAN."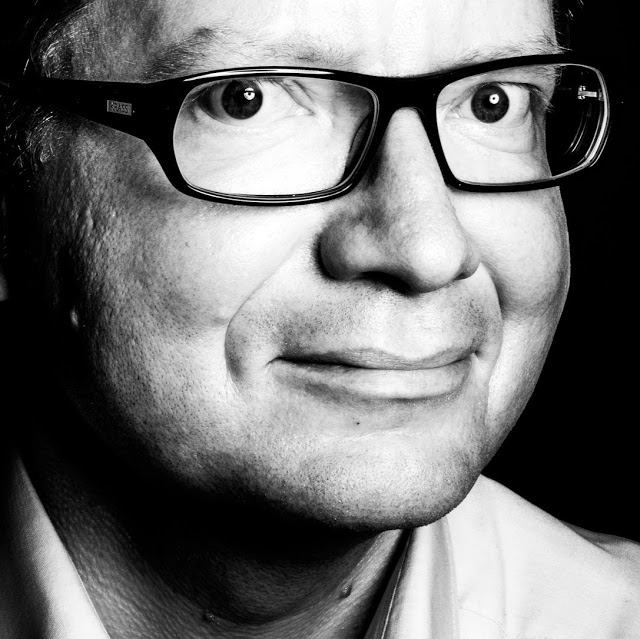 Thomas Dirmeier, IT Specialist at MAN Truck & Bus AG, answered some questions about the app project.
1. When was Staffbase introduced?
MyMAN went live on February 1, 2017. But we've been in contact with Staffbase since 2016.
2. How long did it take the app to go from concept to launch?
There was a lot of preparation, but once we decided to work with Staffbase it took only twenty-two working days from the placement of the order to the go-live date [order on 19/12/16; go-live on 01/02/17]. So it all went quite fast.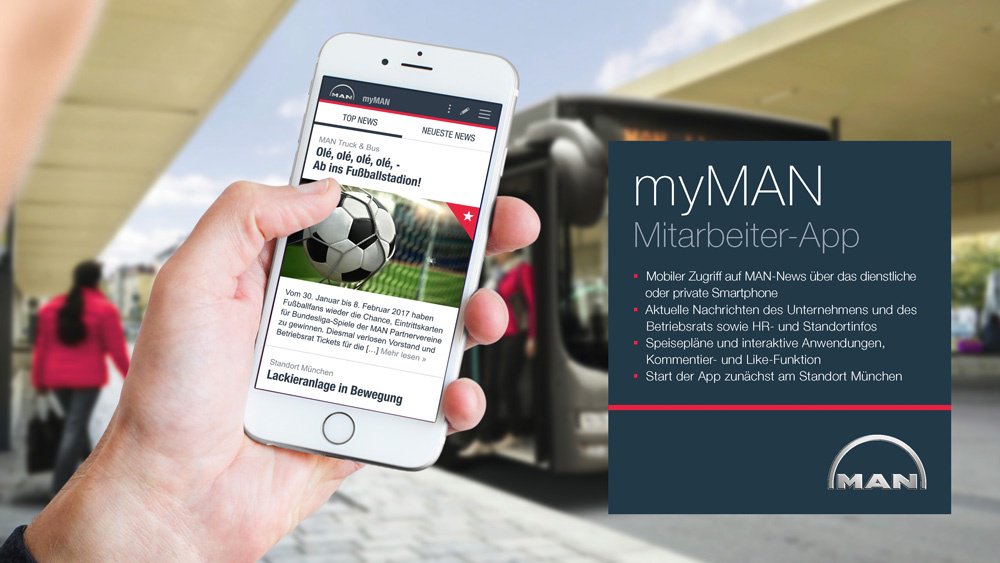 3. What was your reason for introducing Staffbase?
Like many companies in the automotive or vehicle sector, it was more difficult for us to reach all employees before the introduction of the app. Especially since many colleagues work in production and have no desktop workplace. And we did not have a digital feedback channel for employees either. So we were looking for a communication medium that allows us to reach all employees on a mobile basis, regardless of whether they work in production or administration.
4. Why did you decide to use an employee app by Staffbase?
Above all it was the simplicity and the user experience of the app that convinced us. The administration of content and structures can be implemented quickly and easily without a lot of programming effort. In addition, Staffbase is very concerned with data security, and they work with safe data centers in Germany, which cannot be said about all providers. This issue alone definitely convinced our IT. Staffbase is also very flexible, so we can, for example, scale the number of users; if more people want to use the app. In addition coupling to external systems such as SharePoint can be implemented whenever we might need it.
5. What features of Staffbase are used?
Our main use cases are news, pages, forms, links, and the connection to Facebook. The app currently works as a classic communication tool. In addition, our employees can find contact information in the app, provide feedback on its usage, and there's even an internal job board. What also works really well for us, and got many users to join, is the canteen plan. This may sound like a small thing, but everybody has to eat.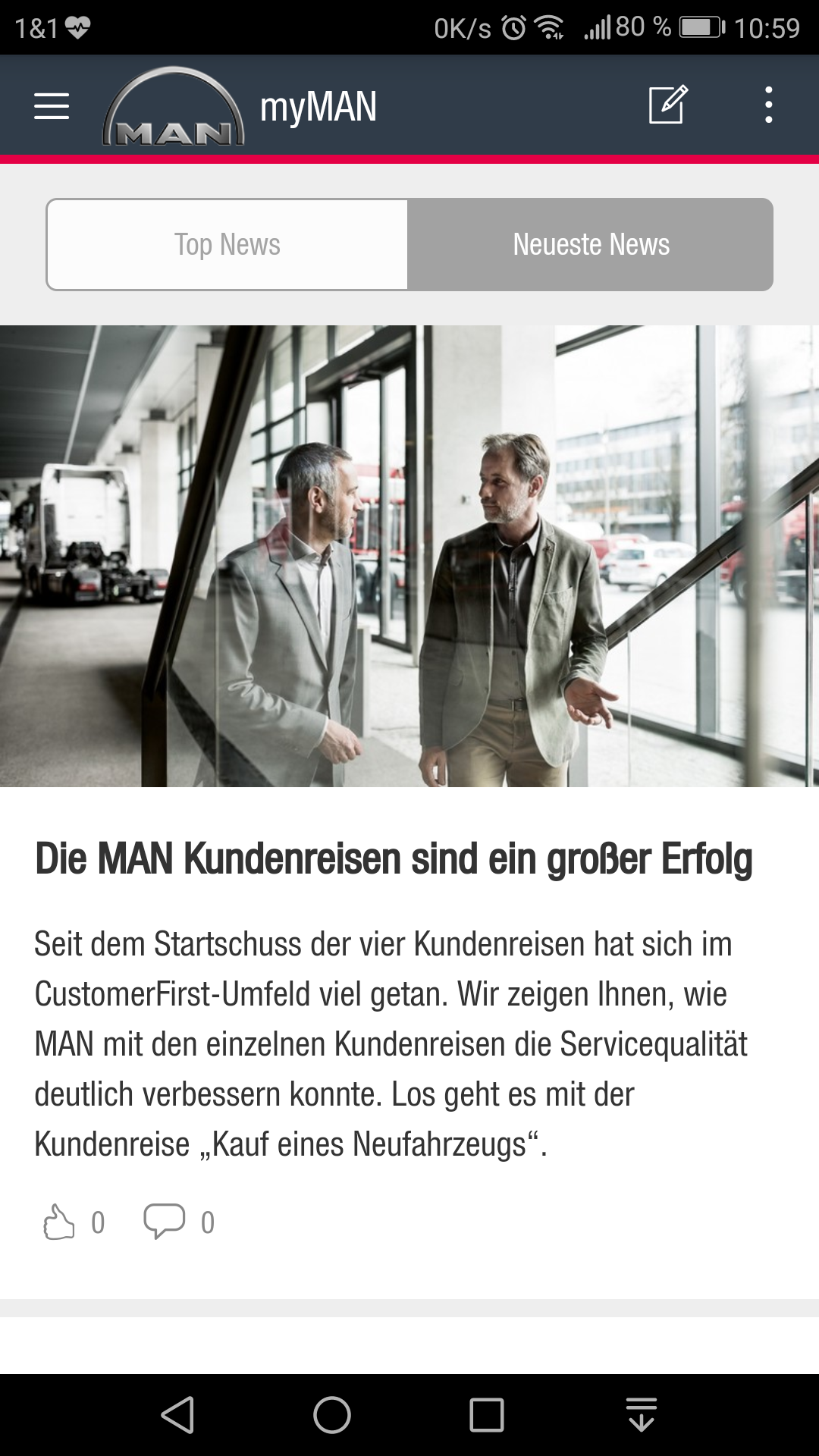 6. How extensively did users need to be trained?
Training for employees who simply use the app to read content wasn't necessary because of its self-explanatory construction and menu guidance. For editors of the app, a two hour-training course was all we needed. The app is really easy to use and it explains itself. It really provides a great user experience!
7. Were there any problems with the introduction and use of the app?
The sophisticated concept of the app's user interface didn't present any problems. Even short-term adjustments to corporate design were implemented quickly and easily. In addition, customer service at Staffbase can be reached at any time, and they're always available with advice and action. So really we didn't have any problems rolling out the app.
8. How satisfied are you with your employee app?
We're very satisfied, especially with regard to innovations and possible further developments. Staffbase is growing rapidly and they're always keen to develop new functionalities and integrations for its customers. We see great potential for the tool—and not just in the field of internal communication!
Thank you for the interview, Mr. Dirmeier!
Read more about employee communication apps: