Think of the last story that gripped you. 
Maybe you couldn't put a book down and… *whoops* you realize it's 3 a.m.
Or maybe you feel personally offended when Netflix asks "Are you still watching?" Because, yes, you are still watching.
When you're into a captivating story, it's hard to step away. You have to know what happens next. 
Storytelling is incredibly powerful. 
But it's not just about being entertaining.
It's a skill that can help you get buy-in at your next leadership meeting, engage employees at your next town hall, or ace your big presentation. 
Storytelling, when done well, can help you accomplish one of the core missions of internal communications: getting your organization on the same page.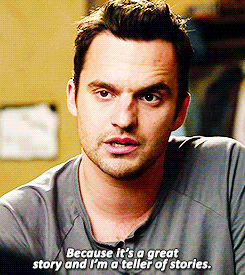 But getting employees' attention and getting them to care is tougher than ever, with employees feeling overwhelmed and distracted by a million other things in an always-on digital workplace. 
Trying to get them on the same page by just pushing out robotic messages about North Stars and KPIs is unlikely to inspire anyone to pay attention, let alone change their thoughts and behaviors in ways that align with the organization's goals. 
Stories can help cut through this digital noise and bring your organization together.
It's something we've heard from many insightful storytelling experts — like Jennifer Wah, Chief Storyteller of Forwards Communication: 
[Storytelling is about] creating connection, which is what we need more than ever, ever, ever in the history of history, now."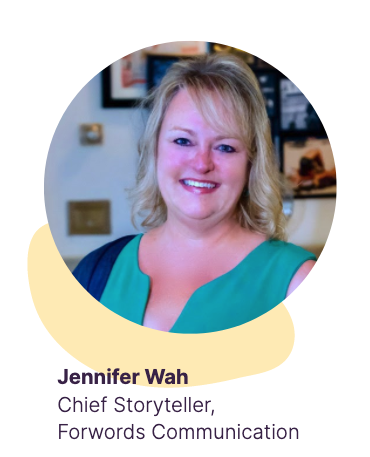 No matter where your people are working from, stories are powerful ways to connect with each other, build trust, and, ultimately, navigate change in your organization. 
Here's how:
1. Use stories to create connection in your organization
Stories create connection through familiar narratives.
One narrative concept that you might have heard of is called the "hero's journey". 
The hero's journey is a common story arc that focuses on a main character's quest, the challenge they must overcome, and how they're changed by that challenge. 
When storytellers use this arc effectively, the audience feels like they are emotionally connected to the main character (the hero). They are invested in the story because they need to find out how this hero's quest ends—and might even build a sense of community with others who are equally invested in the story.
In the same way, the goal of storytelling in internal communications is not only to create a captivating narrative—but to create connections between people and their organization. 
Think of your organization as the main character. 
What is your organization's story? What challenges do you have to overcome as a team?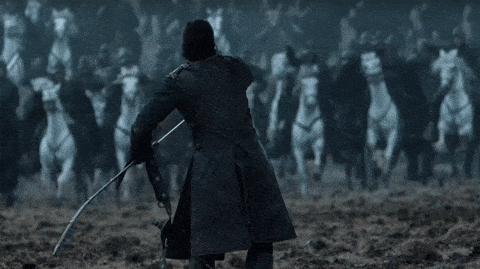 Questions like these will help you uncover your workplace's unique narrative. And, in turn, you'll also help humanize your organization. 
You can even take this a step further and think about your employees as main characters. 
You've got dozens, hundreds, or even thousands of characters just waiting to be asked about their own story. 
What are their current obstacles? And what would help set them up for success?
Think about all the different life experiences in your organization. You have people who have been with you for many years and have incredible insight. You have newcomers who might have a different background story and are coming to the team with new perspectives. 
Whatever the case, there has to be a good, captivating story out there. 
But good stories aren't just captivating. 
They are an essential tool for building trust. 
2. Use stories to build trust with employees
Life isn't perfect. 
And your storytelling shouldn't shy away from that. 
The challenges or obstacles that your team is facing—or that maybe lie ahead—actually make your organization's story great. 
And they also make this story authentic. 
There's a reason why people devour books, films, and TV shows based on true stories. It's because they showcase the very real struggles that make us human. 
When Andrea Greenhous, founder of Vision2Voice, was on the Morning Show we asked her why authentic stories are so valuable. 
She told us it's because authentic stories are relatable. Communicators should share stories of success and failure—and lessons learned—to build trust in their organization: 
Don't only tell happy stories, because that's not authentic. It's not going to build trust. You need to make sure that your stories are balanced. Tell a story about what's not working, how you listened to your employees, and how you think you've fixed it."
We couldn't agree more.
Kim Clark, employee communications coach and D&I expert, echoed Andrea's advice. She told us how authentic stories can facilitate empathy, compassion, and understanding:
Storytelling should be a major form of communication right now. Tell the stories.

Let people know that they're not alone, that a lot of their other colleagues are also struggling with these challenges."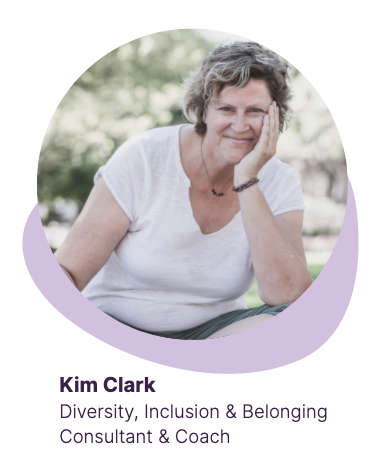 We couldn't agree more. 
But how do you strike that empathetic tone? 
To set the groundwork for compassionate comms that will resonate with your employees and build trust, think back to the hero's journey and ask yourself:
What challenges have you already faced as an organization?

What did your team learn in that process, and how can you improve your internal comms moving forward? 

On a more personal level, what might employees be struggling with? Where are they on their own hero's journey? 
3. Use stories to make sense of change
You finally feel like you're connecting with your employees and establishing trust. 
And then, like always, everything changes.
How do you maintain that connection and trust in the face of change? 
Whatever you're dealing with—whether shifts in budget, staffing, policies, quarterly goals—it's important for your employees to see the whole picture. 
Good storytelling can help. 
In a story, the plot is what happens. But context is what makes a story come to life: the characters' relationships, motivations, and emotions as they encounter different situations that (you guessed it) change them. 
When it comes to internal comms, it's tempting to get swept up in the urgency of communicating what's happening.
We get it. 
You have a deadline to meet, are understaffed, and the message needs to get out ASAP. 
But as Ally Bunin, Global Head of Internal Communications at Russell Reynolds Associates, told us, when you step back and incorporate storytelling in your comms, you can connect the dots and tell employees why something is happening so it really resonates:
We're so busy communicating the what: the news, the change, the important quotes from leaders… that we rarely paint the why: to bring people in and give them a better understanding of why these things are happening…

I think when you tie the what and the why together, the story becomes much more compelling and meaningful for the employee."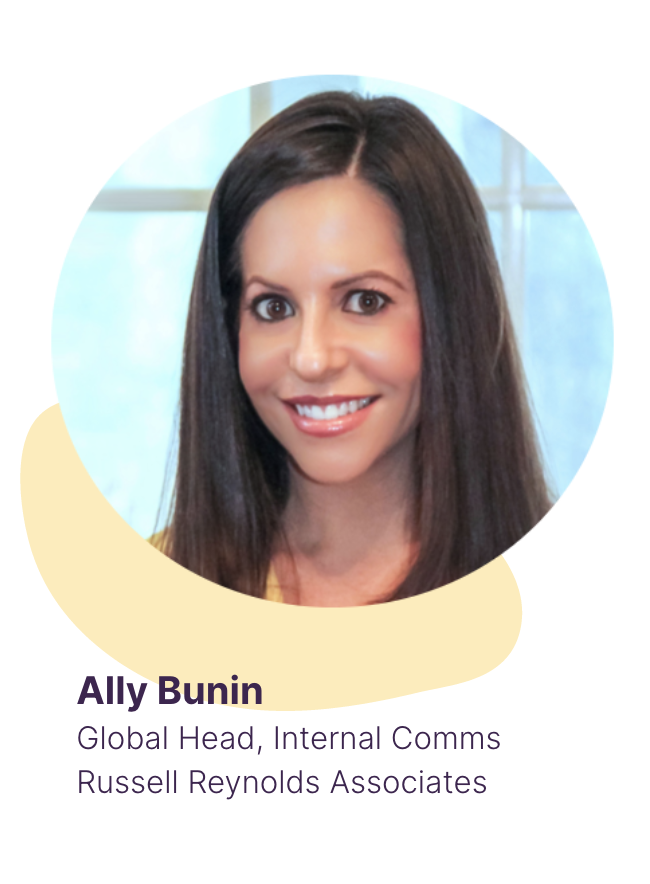 Priya Bates, ABC, MC, SCMP, and president of Inner Strength Communication, echoed Ally. Priya stressed that leadership teams should take the opportunity to lean into authentic, human storytelling in times of change:
I think we're doing a pretty good job providing the content, the facts, what's happening in your location. But we're not actually telling people why we're making the decisions we're making.

We're so focused on telling them the stuff and checking the box and saying 'we did it', we're not providing humanity.

[How are we communicating] the context, the caring, and the reasons why we're making tough decisions?"
By providing context behind key decisions, you're humanizing your organization. You're giving your collective story a purpose. 
You're not just passively going through change. You're actively making sense of it, too—and that will ultimately resonate with your employees.
Stories are powerful communication tools
When we talk about internal communications there's a huge emphasis on tools and channels like email, intranets, apps, digital signage, and so on. But the success of all of these channels and tools will depend on your ability to tell a good story, weave a narrative, and get employees invested.
Yes, it's a huge responsibility and undertaking. 
But it's one that you're totally equipped for. 
As a communicator, you are a natural storyteller—whether you recognize that or not. 
You have the power to connect people, create communities based on trust, and change hearts and minds with your words. 
Ultimately, you can use storytelling to shape your organization for the better. 
That makes you pretty powerful.