This March your employee app receives a major redesign that will take your internal communication to the next level visually. Subsequently, the new start page allows you to show content in a new, more intuitive manner and gives everyone a direct access point for news, pages and other services, relevant to them. Group messaging and video-upload capability are two more exciting new features that are now available. Improvements for the forms and maps plugins round out this release.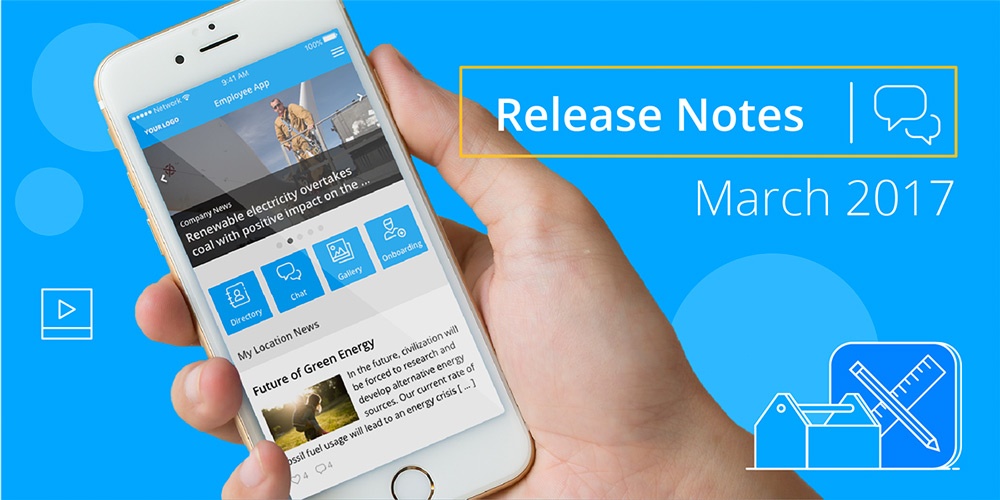 A New Look for Your Employee App
The reworked Staffbase look takes your app to a whole new level. Throughout the last couple of months, the concept has been put into practice: a modern typography, refreshed icons, the restructured feed, the straightened post view and many many more. Especially the web app has taken a major step by using wide screens more efficiently and putting content on an appealing card layout.
And the best part of it: The redesign comes free of charge for all new and existing customers with an active Staffbase subscription.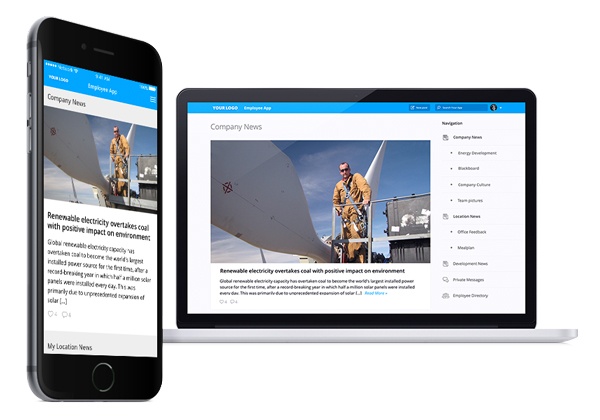 The Polished Start Page for All Devices
Next to the redesign, the new start page is the other major visual highlight in March. Selected news from your company get extra emphasis with the rotating slider. More posts are shown in the usual feed layout below. A quick links section highlights important links and streamlines the navigation for your employees. The two-column layout automatically breaks on smaller screens.
The setup of the new start page comes with an additional fee. Further customizations are possible upon consultation. If this is interesting for you please get in touch with us for an individual offer.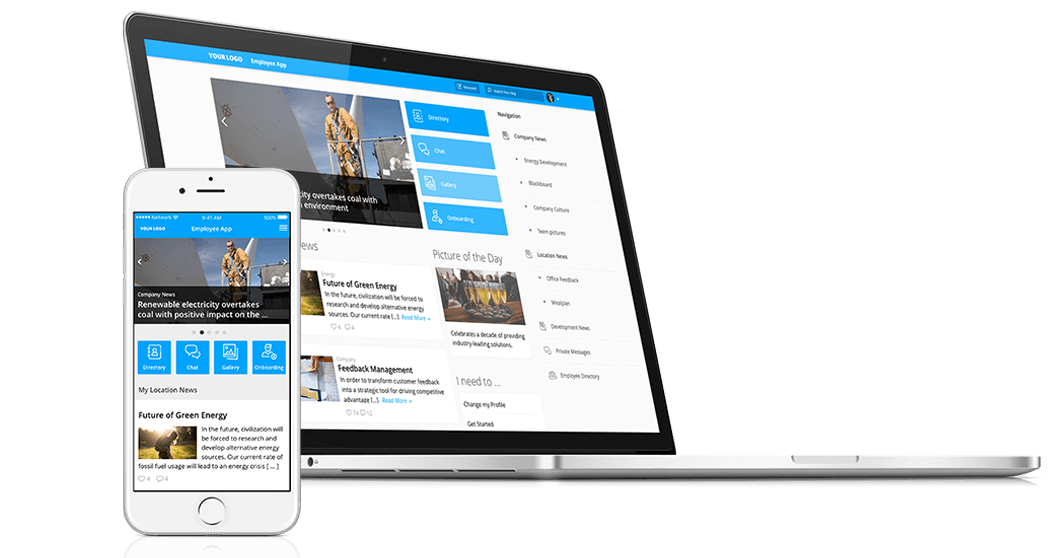 Group Messaging
After releasing the messaging functionality in December, enhancing chats for multiple participants was the logical next step. Bottom up groups between colleagues, work-related projects and targeted messaging within specific locations or departments are some exciting new use cases.
Choose up to 128 participants, decide on a name as well as a logo for the group and you are good to go. New incoming messages will notify all recipients via push notification in order to keep everyone in the loop.
This new functionality is part of the existing messaging plugin without additional cost.
Additional Improvements:
App: Improved misleading error message in bad connectivity situations.
App: Fixed multiple caching issues showing incorrect images and localizations in the web app.
App: Fixed a bug that did not open web links to legal documents in some cases.
Forms: File upload fields can now be set to allow various file types, rather than only images.
Forms: The message shown to users after form submission can be adjusted by admins.
Maps: Added a link to start Apple or Google Maps navigation for a saved location.
Maps: Find saved locations through the search bar as well.
Leave Request: Various bug fixes and UX improvements.
Calendar: Support for choosing past dates when creating an event.
Plugins: Use of more appropriate icons for most plugins.
Adminpanel: Directly upload MP4 videos to news posts and pages without the need of a third party service.
Adminpanel: Advanced source code editor with syntax highlighting and indentation for news and pages editor.
Adminpanel: Introduced Staffbase Labs as a place to preview upcoming features.
Adminpanel: Fixed multiple caching issues showing incorrect images and localizations in the web admin interface.
Adminpanel: Fixed a bug that made it impossible to remove a folder description and save it.
All of this is now available on your internal communications app for the web and in the Google Play Store. Your iOS app will be updated as soon the Apple review is finished.
If there are any questions, don't hesitate to contact us or leave a comment below.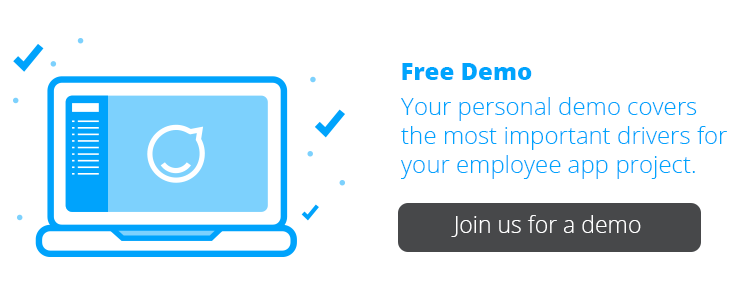 Learn more about how and why companies choose Staffbase: