Mobile forms are a great way to improve communication with your mobile workforce. By providing forms in your Staffbase Employee app, you'll drastically cut down on those time-consuming phone conversations. The camera of your employees' smartphones is a great source of valuable insights, especially if you're managing a lot of field employees. By giving them a way to submit pictures directly from the field, you'll be able to receive information which otherwise wouldn't have reached you at all.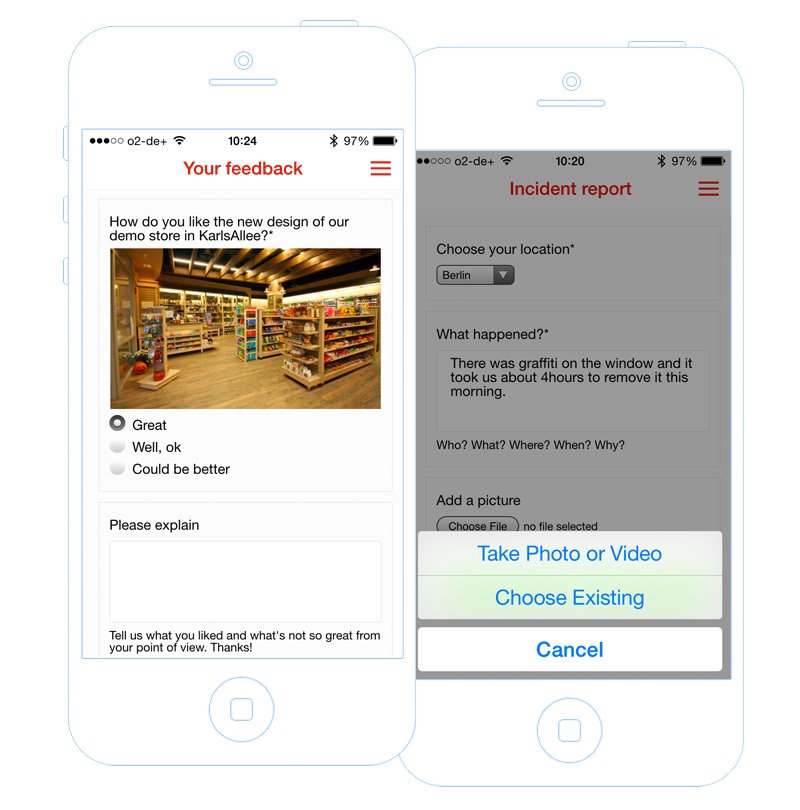 We've seen a lot of different use cases for the Forms Plugin. A few of them include:
Employee survey: ask your employees for feedback on work in general or on specific questions
Order form: let your field employees order work-related stuff like work clothes or materials needed in the field
Incident report: quickly receive feedback on notable events + let people take pictures with their mobile phones
Checklists and logs: security or cleaning personnel submit a short form every time they finish a tour
Self-evaluations: ask your employees to evaluate the quality of service or the status of your locale store on a regular basis
Staffbase's Forms Plugin includes an easy-to-use editor to compose your own custom mobile forms with drag-and-drop. Compose your forms from checklists, input fields and file uploads. You can add description texts and even images. You'll receive an email notification on each new form submission and can access all answers from the admin panel or directly in your Staffbase EmployeeApp on the go.
Forms are included in all plans. You can simply add a form to your existing Employee App from the admin panel and place it in the menu. Your employees will immediately see the new form without updating the app.
Learn more about how and why companies choose Staffbase: