In our last release we rolled improvements to the Editorial Calendar as well as new navigation options. 
Now, in release 4.11, we're excited to introduce:
Screen Embedding 
A fresh new look for the Studio
Content Reviews
A User Activity Graph
Meet Screen Embedding
Staffbase is more than just the leading employee app or everyone's favorite employee email tool. We're an Employee Communication Management Platform, and we want to help communicators connect their people and transform their organizations across every channel.
As part of that mission, we're bringing Staffbase to every screen in your organization.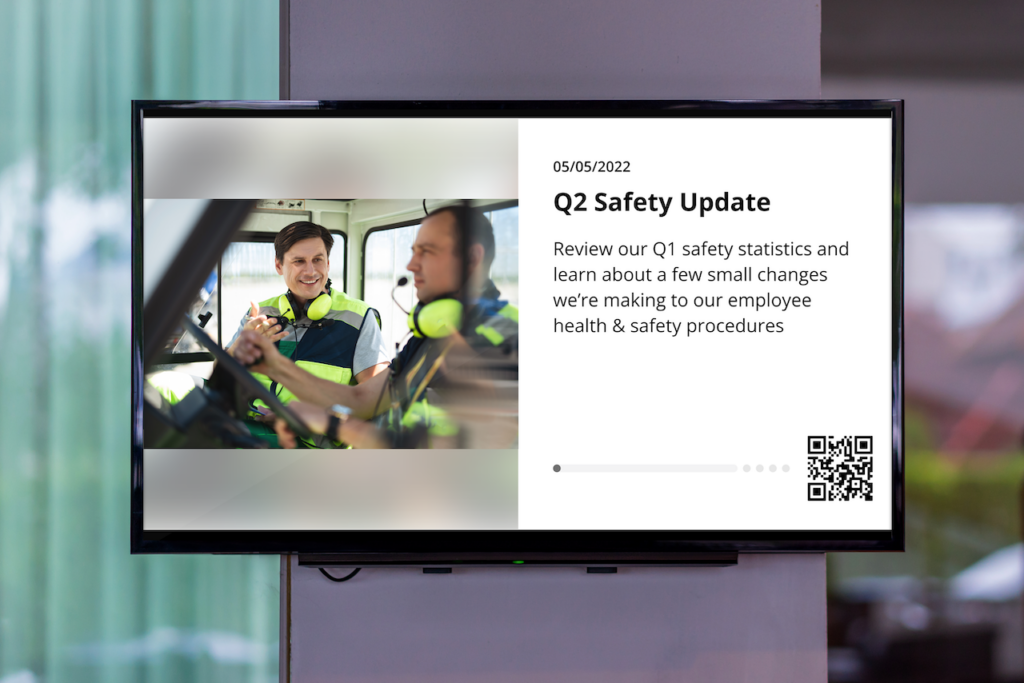 Our new Screen Embedding feature lets you easily share the news you're already sharing in Staffbase to any TV or other screen that has a web browser! Share important messages with non-desk workers that may not have access to email or your employee app and intranet, or remind employees about important messages they may have missed. Include a QR code so that employees can instantly open a full news post or page in your Staffbase employee app.  
Contact your Customer Success Manager to join the Screen Embedding beta today.
Staffbase News app from ScreenCloud
For organizations with more advanced digital signage needs, such as displaying data and information from multiple sources, we've partnered with our friends at ScreenCloud.  
Organizations that use both Staffbase and ScreenCloud can now install the Staffbase News app to deliver their latest Staffbase posts onto ScreenCloud-powered screens alongside other ScreenCloud media, apps, and custom content. You'll also be able to show the number of likes and comments on your news posts and highlight employee engagement.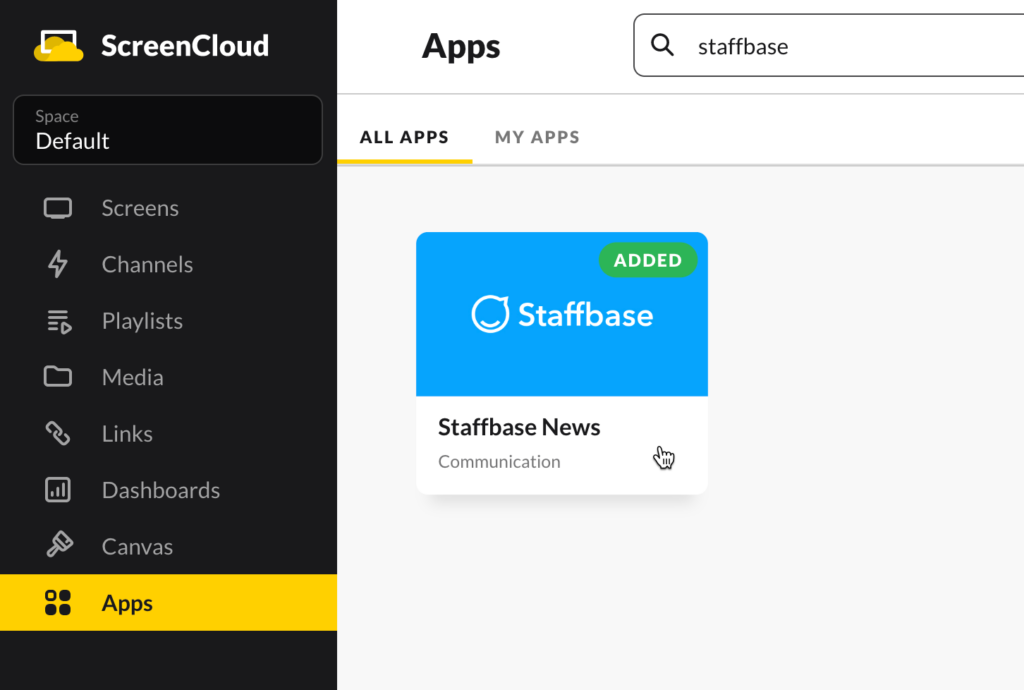 Contact your Customer Success Manager to learn more.
A fresh new studio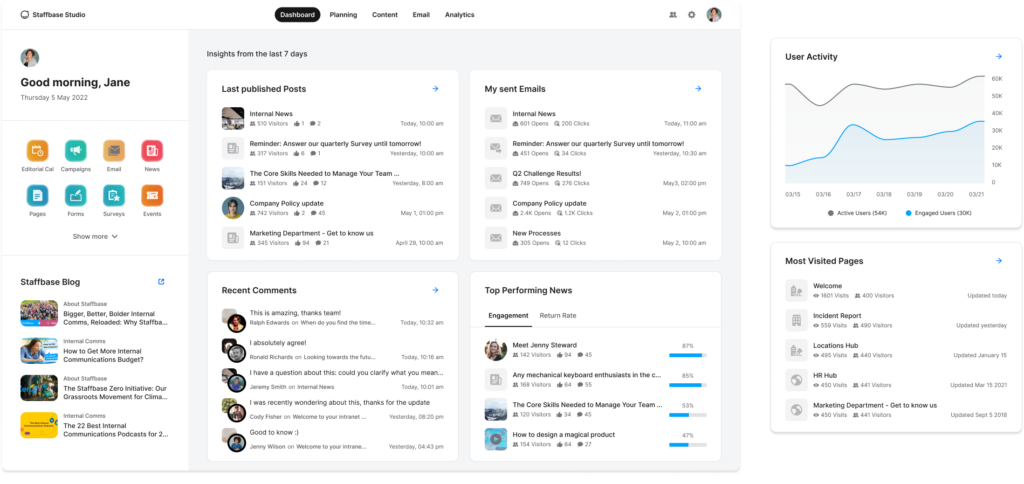 If you're a Staffbase power user you may have already noticed that Staffbase Experience Studio recently underwent a major transformation to become the new Staffbase Studio. The new Studio features a totally revamped look and feel, including more user-friendly navigation and a more integrated experience for Staffbase Email customers. 
If you haven't tried the new Studio yet, make sure you click the banner at the top the next time you login. You can also switch back to the old Experience Studio if needed.
Now, we're adding a redesigned dashboard to give you a better overview of your top performing content and user activity. If you use Staffbase Email, you'll also see a snapshot of your email analytics right from the dashboard.
If you'd like to try the beta of the new dashboard, reach out to your Customer Success Manager.
Collaborate right in Staffbase with content reviews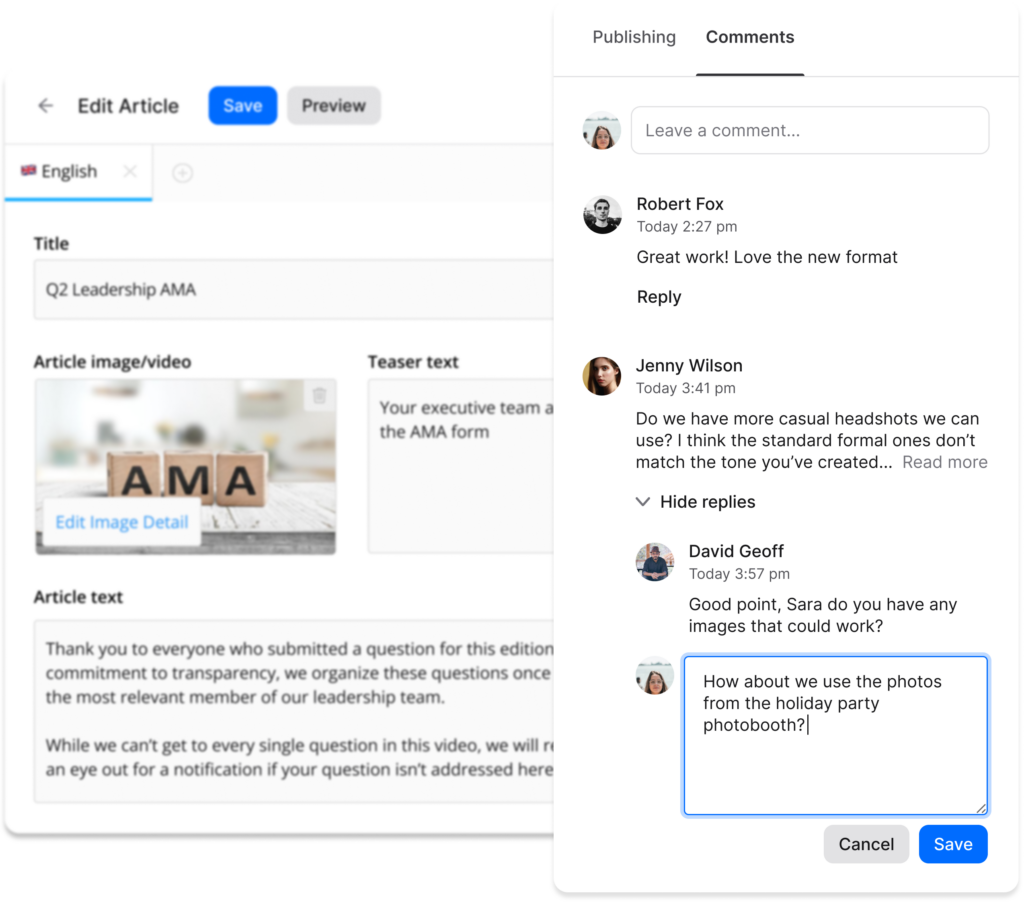 Simplify your editing and approval process by inviting your colleagues to view and comment on your drafted or published articles with the new Content Review feature. 
Save time and avoid continuously copying and pasting content from Google Docs or Word. Easily solicit feedback on your whole post including the teaser text, slideshows, etc. without having to create a mockup or send screenshots.
Post creators are notified of new comments via email so that they can stay up to date with the review process.
Contact your Customer Success Manager to learn more.
Quickly see when users access your Staffbase app or intranet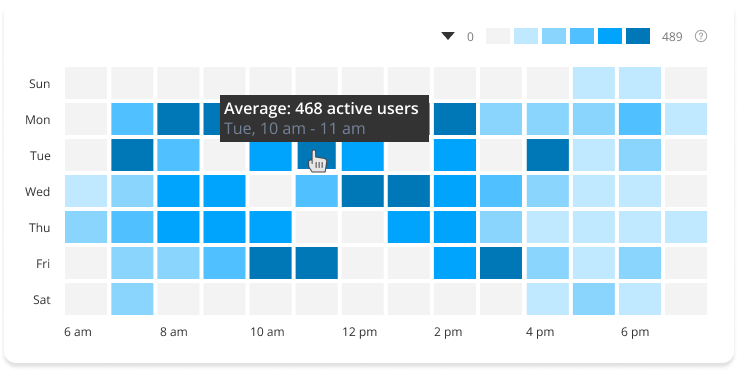 Identifying the optimal time to reach and engage the majority of employees is never easy—so we are adding a new User Activity Graph to our Analytics features. This chart shows when users are most active in your platform, with the ability to filter by time, space, and groups.
All customers with our analytics package can now find the User Activity Graph on the user tab of the analytics dashboard.
Other Improvements
If you want to learn about all of the little things we didn't get to here—like enabling users to download images from the Staffbase app, Amazon Cognito support, and more—check out the release notes.