Back in September, Staffbase co-founders Frank, Lutz, and myself sat down in our Chemnitz HQ with a reporter and a photographer from the Frankfurter Allgemeine Zeitung. The resulting profile was a big hit among all of our colleagues, many of whom shared it on social media with comments like, "For all of my friends wondering just what it is we do at Staffbase, here's a great overview."
Unfortunately the piece was only available in German, meaning that our English-speaking staff, customers, and anyone interested in our employee app who doesn't understand German may not have had the chance to read it. That's why I'm happy to share this English translation, which I hope will reach fans far and wide for further sharing.
Maybe even a few of you will read about Staffbase and think to yourselves, "This sounds like the company for me." If that's the case, please do let us know. You may be right!
(Click on the image below for a link to a readable PDF of the article.)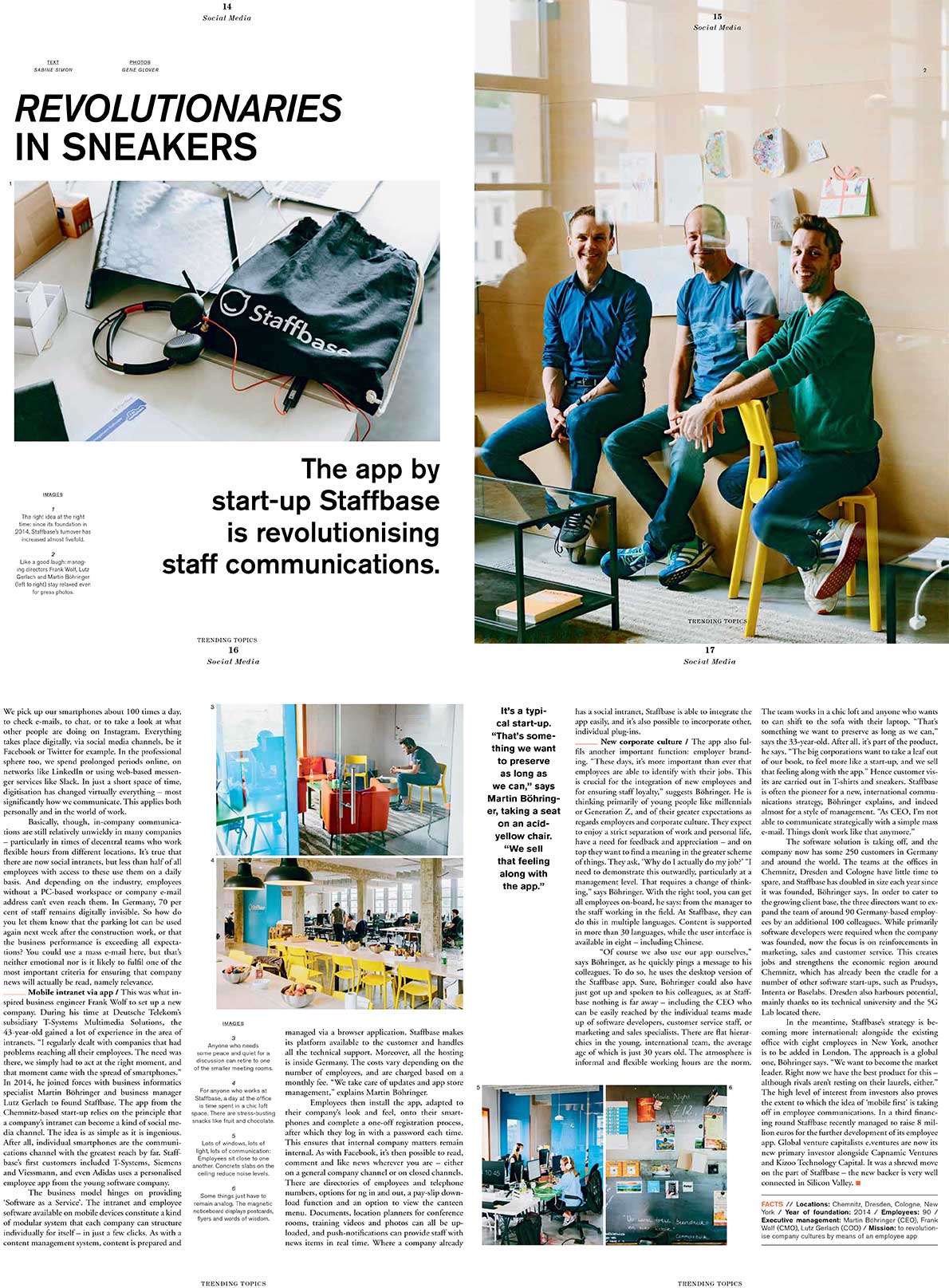 Learn more about how and why companies choose Staffbase: