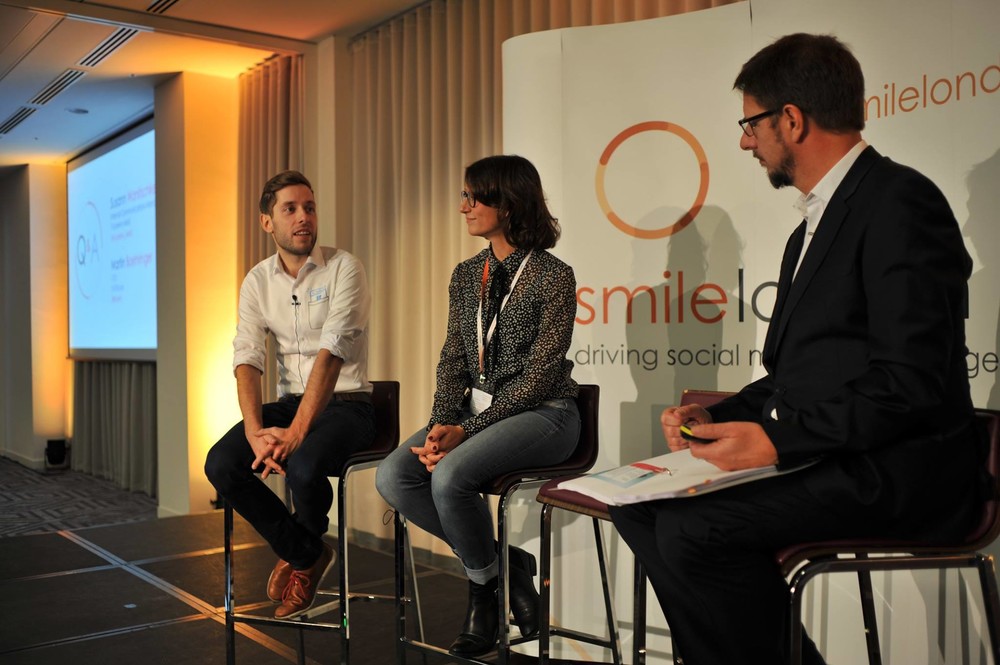 In November and December 2016, Martin and James wandered into the field of conferences and ventured to London to meet the industry. James, who takes care of international enterprises at Staffbase, told us about his adventures.
Which conferences did you visit this month?
November was busy for us, as sponsors we visited the SMILE conference and the Engaging Employees conference, both in London.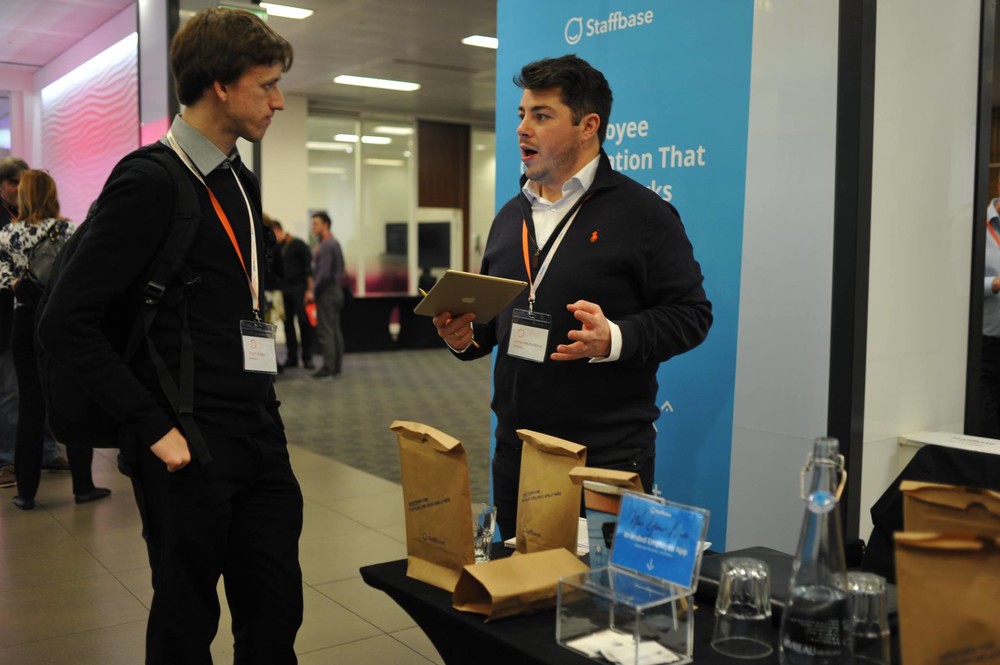 What were they each about?
SMILE was the first we attended, this is one of the UK's leading conferences for communications professionals looking at social intranets and collaborative platforms. Engaging Employees conference was similarly attended by communications professionals focussing on the hottest topics in employee engagement.
The topics sound similar, what were the differences?
There were differences in both attendees and topics covered. SMILE London was a really engaging event. The event App was a great hit, this had all the attendees, further information on sponsors, as well as live polling. There was a real feel of engagement and the case studies looked into how enterprises are exploring new ways to innovate in communications.
The Engaging Employees conference was a really insightful event looking into case studies in more detail with the attendees spending most of the time in the conference hall absorbing all they could from the speakers.
How can Staffbase help solve the problems in employee engagement and internal communication?
From our feedback within the communications professionals we could see that our SaaS cloud based approach to creating your own branded employee app was either where enterprises are currently researching or looking to transition to. This was also a great chance to meet other communications professionals and discuss their specific challenges such as:
What are the main insights you carried away?
I believe the main insight we took is that enterprises are very interested in entering this discovery phase with established partners such as Staffbase. Our booklet which provides some of the highlights from our resource center was greatly appreciated and industry leaders found comfort in being able to build their own environment with our free trial account while also joining us for a complimentary demonstration.
Can you predict a trend for 2017?
Looking at common themes and trends, I would have to say video is something large enterprises are really interested in investing in. Being able to engage with employees in this way along with integrating their own software within mobile apps is something we are looking forward to assist with in the coming year.
Read more about employee communication apps: