If you asked me right now to recommend one book about how best to achieve effective corporate comms it would probably be Jenni Field's Influential Internal Communication. It's an expertly written blueprint for navigating the transformation that so many organizations are currently experiencing. But it's not likely at the top of anyone's list of great summer reads. I mean, read whatever you want on vacation, but isn't the whole point of taking time off to relax and forget about work?
Nevertheless, it's likely that any book you open will contain a lesson or two that can be applied to the work of IC professionals. Especially when read through the lens of your comms sunglasses.  
We asked some of our Staffbase communications experts to share their recommendations for great summer reads, keeping their role as communicators in mind.
Here's their list of great summer reads: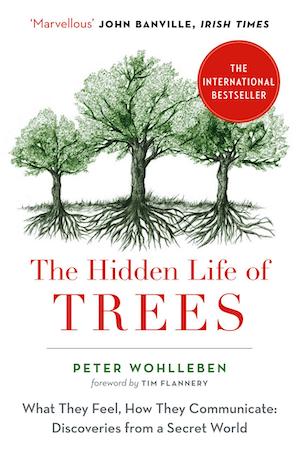 We all know the healing power of nature. And the more the better. Walking into a forest, the problems of that weird video call you just finished suddenly seem very far away. How great to learn that while wandering among the trees you can actually expand your professional horizon. Trees and their connected ecosystem are masters of communication. Peter Wohlleben, the enfant terrible of German forestry, a topic which usually finds little interest, managed to publish a bestselling book about woods and forests! A successful movie adaptation followed. And finally, it even made it to the New York Times bestseller list with the English translation of Das geheime Leben der Bäume. I recommend this book highly. But be certain: after reading it you will look at trees — and communication — differently. — Martin Böhringer, Staffbase CEO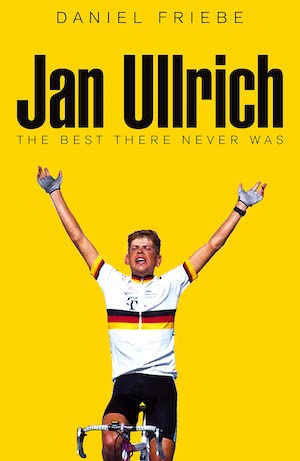 It has now been 25 years since Germany finally had its first (and still only) winner of the Tour de France. Jan Ullrich was then only 23 years young and for many, including me, the greatest talent ever to push the pedals of a bike. But instead of winning again and again, he became what author Daniel Friebe calls, "the best there never was." The fascinating story behind the "never was" has a lot to do with internal and external communication failures. So dive into the cycling code of omertà, absurd storytelling, miserable expectation management, and hypocrisy. Not by Ullrich — but by his trainers, sponsors, doctors, management, and last but not least, his fans. — Lutz Gerlach, Staffbase COO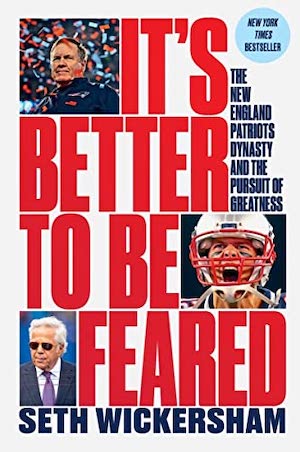 This is a book about the New England Patriots and their reign as the most successful NFL team of the last two decades. So yes, it's about football. But more than that, it's a story about what it takes for an organization to sustain a prolonged culture of excellence and the factors that can hasten its demise. It's also a case study in how failing to show appreciation for employees — even those you'd think must have all the confidence in the world (in this case, quarterback Tom Brady) — can slowly deteriorate their relationship with the team. When ego and poor communication start to fracture the core triumvirate of Brady, Coach Bill Belichick, and owner Robert Kraft, you know that the end of the Patriots' dynasty is imminent. — Robert Grover, Content Editor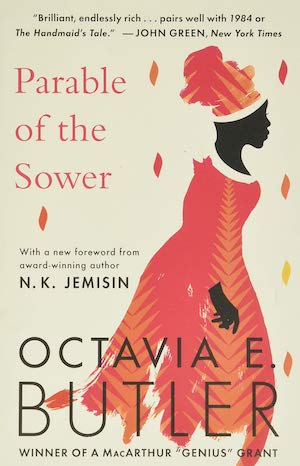 This novel might not be particularly light when it comes to great summer reads. But it sure as heck will capture the feeling of sizzling in the sun. Written following the 1992 Los Angeles riots, the story follows a community navigating an alternative timeline beginning in 2024. The protagonist's diary entries take the reader through a U.S. society devastated by climate change, poverty, and a steadily declining economy. (Sound familiar?) The narrative teaches us how communication is vital for any community to survive. This is true especially when it comes to different generations working together. Sometimes there is only bad news to share. Still, in times of crisis, you must take problems at face value and communicate them with care. — Nadine Jakob, Content Writer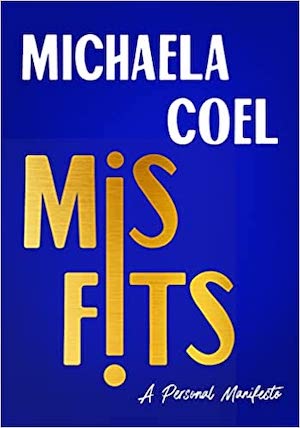 A very different take on the topic of otherness and diversity is provided by Michaela Coel with her book Misfits. Coel describes what it's like to not belong, to be marginalized and unaccepted, while constantly searching for a place of comfort, indeed a real home. In doing so, she provides an authentic glimpse into the lives of the outsiders far removed from the colorful and embellished Pride campaigns we've seen so much of in recent weeks.
"A misfit is someone who either feels ostracized by society because they don't fit into whatever ideals the society has established as 'normal,'" she says. "But also a misfit is someone who simply looks around the world and sees it in a way that's different." Coel's book is about racism, about sexism, about exclusion, about mental health, and also about sexual violence, which she has experienced firsthand. Misfits therefore isn't light fare. Rather, the book offers a moment of pause, awakening, and understanding. I consider it a must-read for the summer break. It provides thoughts and ideas for creating a more inclusive workplace once our vacations are over (and especially when it's not only Pride Month). — Ralf Junge-Pearl, Head of Content
The first three novels of Maja Lunde's climate quartet are real page turners, making them great summer reads. Although the topic may not strike you as light holiday reading, The History of Bees, The End of the Ocean, and The Last Wild Horses are beautifully written and capture the ever so current topic of climate change in a way that really stays with you. Lunde's writing of the quartet's final volume was paused when the pandemic hit. She decided to turn the experience of this unexpected state of emergency into her next book. Having seen the transformation that the pandemic has had on my personal and professional — Internal Comms — life, it's on top of my reading list as soon as it's published. — Melanie Lanick, Team Lead Global Customer Marketing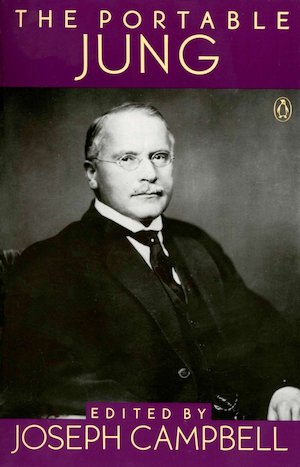 Why do we act the way we do? What does that mean for how we communicate? Edited by Joseph Campbell, this tidy tome surveys some of Jung's greatest insights: the elementary terms and themes of analytical psychology, his theory of personality (the underpinnings of Myers-Briggs), the stages of life, the concept of the collective unconscious, the mysterious archetypes that emerge across cultures and times that are bearing on our individual development. While it may not be in the top ten of great summer reads, it provides a well-known and still refreshing perspective with great explanatory power for all kinds of sticky situations communicators face. — Peter Mallozzi, Principal Value Consultant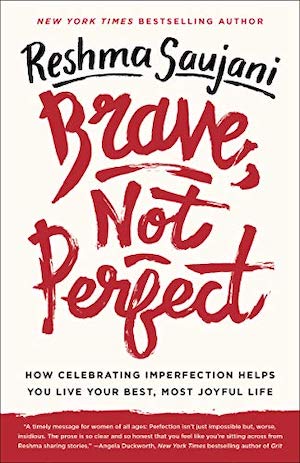 How do you make decisions? Do you usually trust your gut instinct and just try things, or do you worry about what others might think?
Reshma Saujani is the founder and CEO of Girls Who Code. She writes about how women are wired from childhood to pursue perfection and avoid failure. This keeps them from being more brave in their adult lives. She discusses how most women would never request a seat at the table until they felt they'd reached perfection. Or how they stop themselves from applying for jobs for which they don't meet 100% of the qualifications. This limits many women from pursuing what they're actually longing for in their lives — taking the path of least disappointment instead.
The way out is a shift in mindset from perfection to bravery. And here's where I see a strong connection to the work of internal communicators. By letting go of the fear of failure and just trying things and making bold decisions, immense growth awaits you. I think one of the hardest challenges communicators face is the feeling that they must do everything perfectly. After all, most of what they do will be seen by the whole company. But that mindset can limit them to only trying things they know won't fail. This in turn can keep them from reaching their true goals. So remember Saujani's words: "When you let go of being perfect and learn to be brave, the world opens up to you — and that's where you will find joy." — Lisa Mühsig, Content Marketing Manager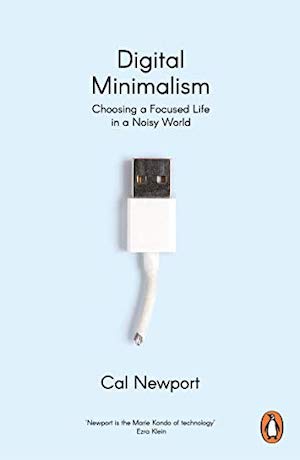 Want to unplug and enjoy the beach IRL (in real life)? Cal Newport, professor of computer science at Georgetown University, shows the way in this well-researched book on detoxing your digital life. Newport explores how "digital minimalists" are embracing solitude, using technology more thoughtfully, and reconnecting with the people around them. Although published in 2019, Digital Minimalism is even more relevant now.
With so much of internal communicators' work (and social) lives reduced to a screen over the course of the pandemic, summer is the perfect time to reassess and reset your digital priorities. And Newport makes it easy, providing a practical blueprint for a more balanced relationship with technology. Back in 2020, I completed the book's 30-day digital declutter process and it forever changed me. I haven't moved to a remote cabin quite yet (key word: yet). But I now feel more in control of my relationship with technology — instead of letting it control me. — Emily Stanislaus, Content Marketing Manager
Check out our article 22 Life-Changing Books for Internal Communicators for even more amazing book recommendations.