Yup, you read that right.
I've got 63 awesome internal communication tools that you can start using today, for free.
Let's get started.
Table of Contents
The Best Free Internal Communications Strategy Tools
A strategic communicator is a successful communicator. Use these tools to inspire, refine, and plan your internal communications strategy.
What is it?
Every year Gallagher releases an epic report on the state of internal communications and employee engagement. Thousands of practitioners participate.
Why should you use it?
The report compiles important data on everything from budgets and working practices, to channel adoption and focuses for the future.
It is a great resource for anyone who is curious about industry benchmarks, where they sit on the spectrum of internal communications teams and activities, and what trends to look forward to in the next year.
Is it free?
You betcha!
P.S. Check out our handy-dandy analysis of reports from 2017-2021 for bite-sized insights.
What is it?
IC Space is a website dedicated to supporting government communicators.
Why should you use it?
It's a comprehensive resource for government-level communications that all communicators can use. They cover style guides, strategy, standards, leadership, planning, audiences, change comms, and much, much more.
Is it free?
Thankfully!
P.S. We wrote a guest post for The IC Space about the power of measuring internal email.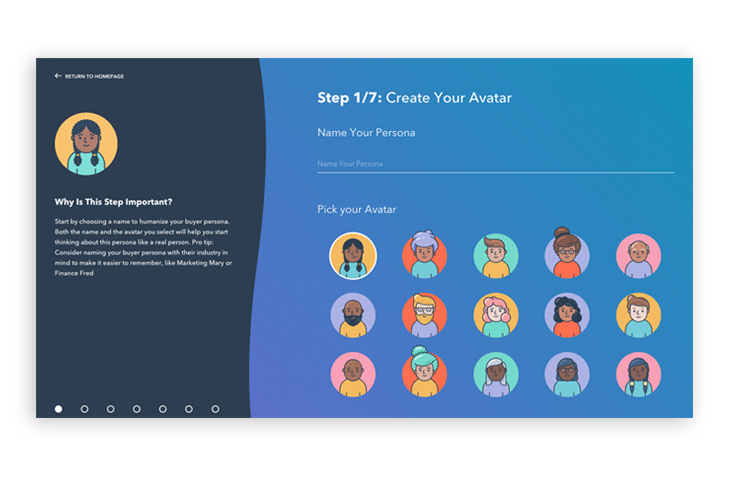 What is it?
An interactive buyer persona creator.
Why should you use it?
Sure, it's directed at sales, but this is a really great tool for creating internal audience personas as well. Creating an employee persona guide will help you think more strategically about your communications, which channels you use, and your messaging.
Is it free?
Sure is!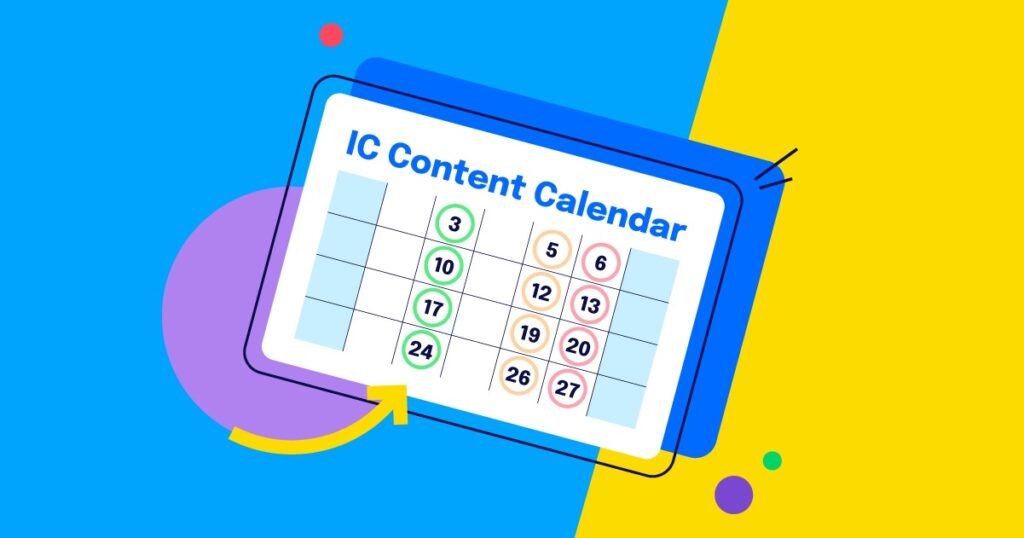 What is it?
It's a handy internal comms content calendar template we made.
Why should you use it?
The 2022 Strategic Internal Communicator's Calendar template will help you get the respect you deserve for your processes, your role, and your timeline, while also:
Streamlining your workflow, making your efforts more effective, and leaving you less stressed.
Getting leadership and various departments on the same page, so you can be consistent and on schedule.
Helping you avoid too many emails or ineffective communications.
What's not to love?
Is it free?
For you? Of course, darling.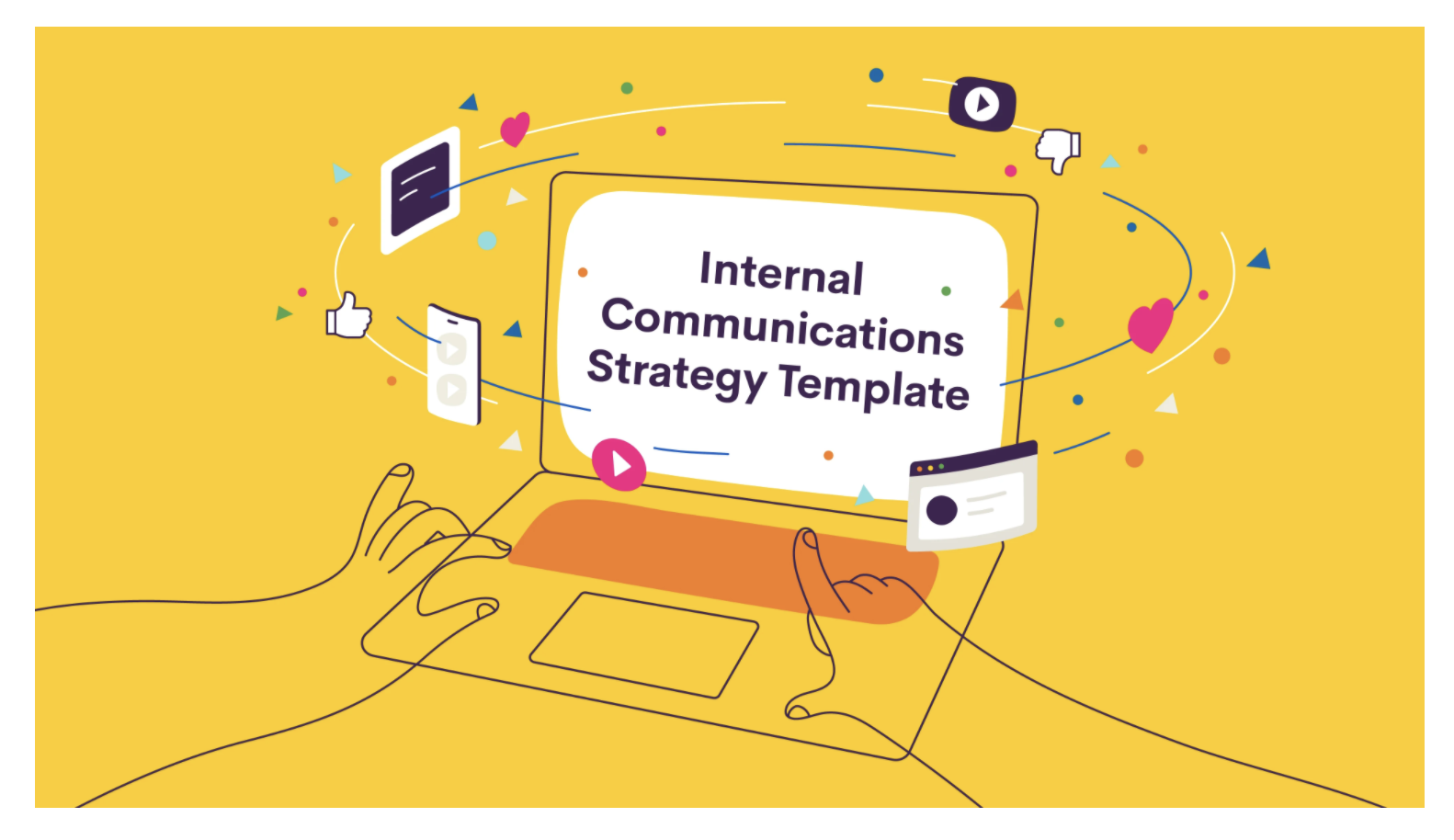 What is it?
Our Employee Communication Strategy Template will help you plan your next internal communications project by mapping out everything you need to create a successful campaign.
Why should you use it?
As IC pros, you're so often jumping from task to task, putting out fires, and being reactive that you don't always have time to stop and plan everything out.
This template will help you:
Map out your strategy so you can stay focused on the most impactful work
Measure results so you can prove what is working and keep improving
Share your strategy with stakeholders and show the value of all your hard work
Move from being reactive to proactive and get measurable results? Don't mind if I do!
Is it free?
Do you have to ask? ;)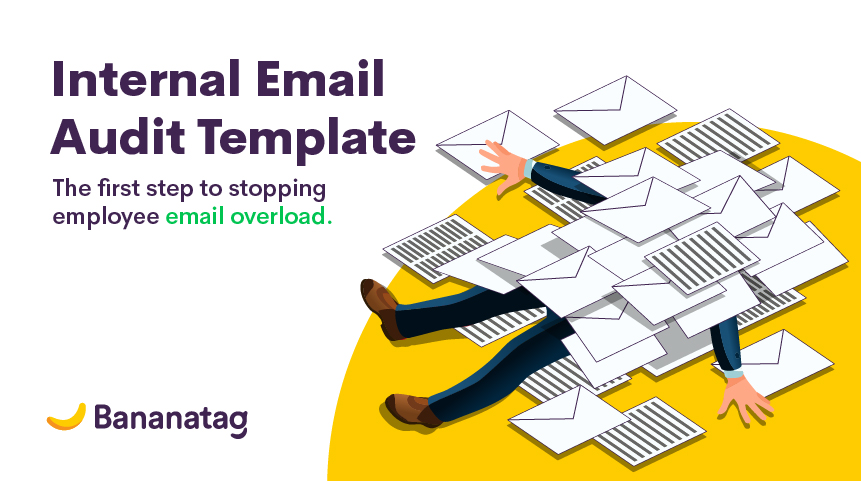 What is it?
The internal email audit template is a simple spreadsheet that helps you work out how much email is going out to employees in your organization, and how to reduce it while still getting employees the information that they need.
Why should you use it?
Forget the haters, email is still your most important and accessible internal communication channel. But overloading employees with email can seriously dilute your messaging, overwhelm and distract employees, and stop them from reading your emails at all.
This template will help you:
Find opportunities to decrease the number of emails and increase their effectiveness
Collaborate with different departments on an internal email strategy
Convince leadership and other departments to send fewer email
Is it free?
Oh yeah!
What is it?
A quick test that gives you a score to benchmark for how well your internal communications team is supporting and contributing to your company's strategic direction.
Why should you use it?
It's based on industry research and the best practices of over 1000 leading companies of all different industries and sizes and can help you make the case for more resources. 
Once you've taken the assessment your IC maturity report describes steps your team can take to get strategically aligned with your company's goals and mature the internal comms function in your organization. It also provides concrete advice on how to reach and engage all employees and prove your communication success.
Is it free?
It only costs the time it takes to complete the assessment! 
The Best Free Tools For Measuring Internal Communications
Measuring employee engagement is tricky.
Without cold hard data, it's very hard to prove that your internal communications strategy is working.
By collecting data on how your comms were received, like clicks, opens, read time, or even sentiment, you can learn what your employees really want and need, and finally prove to leadership that you're awesome at your job.
But data collection tools can be costly. And without some data to start with, leadership can be slow to approve expensive tools.
So why not start with some free tools, so you can start crunchin' numbers and getting the credit you deserve for all your hard work.
Here are some free resources to get you started.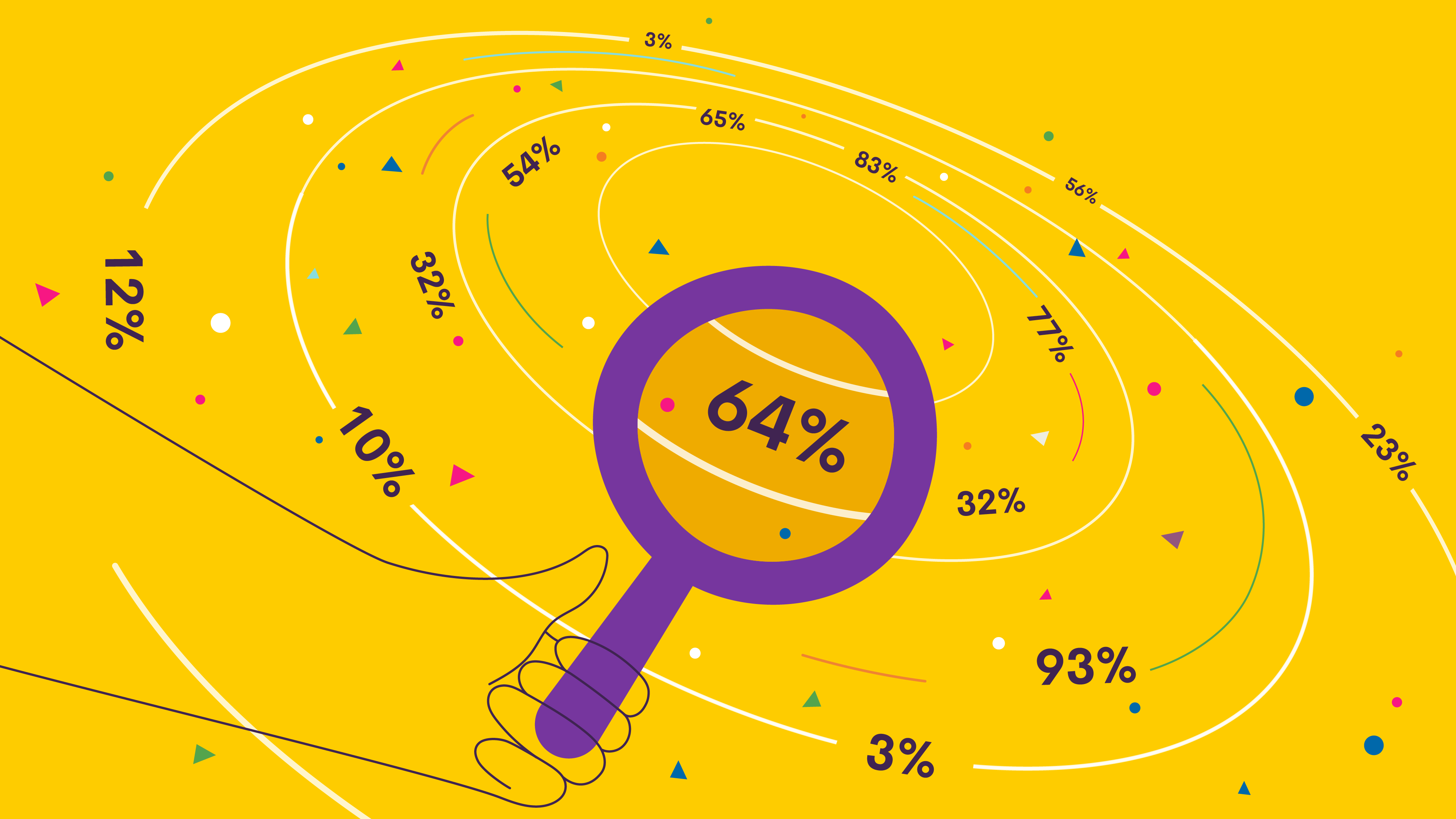 What is it? 
An easy-to-use spreadsheet that will help you visualize your email data, identify trends and give you simple, data-driven ways to improve your employee emails.
Why should you use it?
With this tool you can input your email data and find out:
Your average email open and click rates
How your email engagement compares to industry benchmarks
The best time to send your employee emails
How subject line length affects engagement
Your most effective links and calls-to-action
Is it free?
Let me check…. yes, it's 100% free.
What is it?
A browser-based tool that creates beautiful visualizations and stories using your data.
Why should you use it?
Let's be honest—most communication professionals are words people, not numbers people. So telling a compelling story using data can be a real struggle.
Thank goodness for Flourish.
Flourish makes it super easy to create dynamic presentations that don't rely on boring, static charts.
Just select a template, upload a CVS file, and voilà!
The best part? You don't have to install any software.
Is it free?
There is a free option, yes.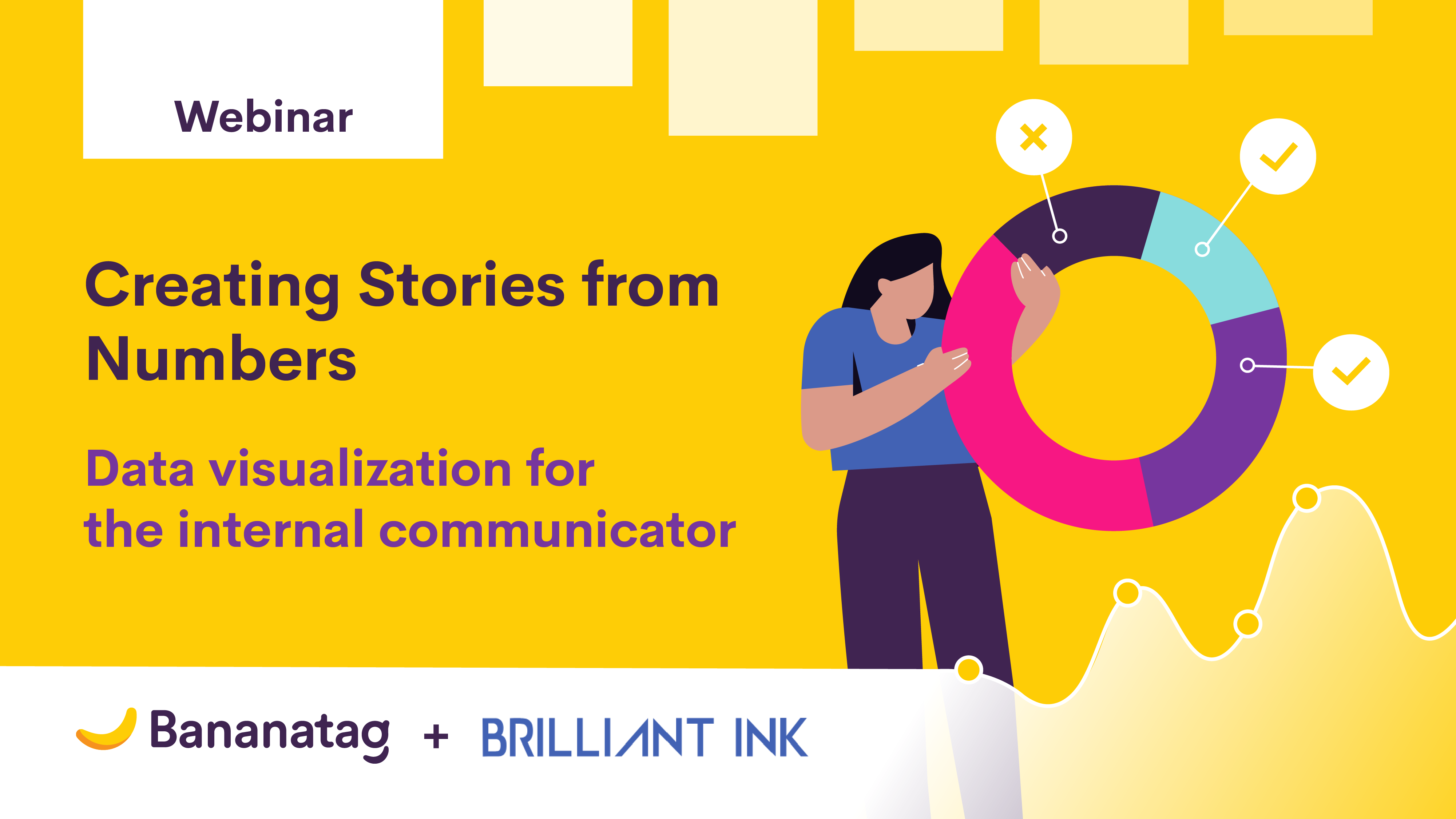 What is it?
A webinar we hosted with Jackie Berg, Director of Research & Business Development at employee experience agency Brilliant Ink, all about how to present your internal comms data to leadership in the most convincing way.
Why should you use it?
Whether you're a master of measurement or you're mystified by internal comms metrics, knowing how to present and tell the story of your data is the most powerful way to demonstrate the effectiveness and influence of your internal communications.
This webinar gives you tips and techniques for:
Distilling and translating data into actionable insights.
Choosing the right kinds of visuals to illustrate data points.
Tailoring your data story for leadership, highlighting what matters most.
Using your measurement story to make the case for budget and resources.
Is it free?
We wouldn't have it any other way.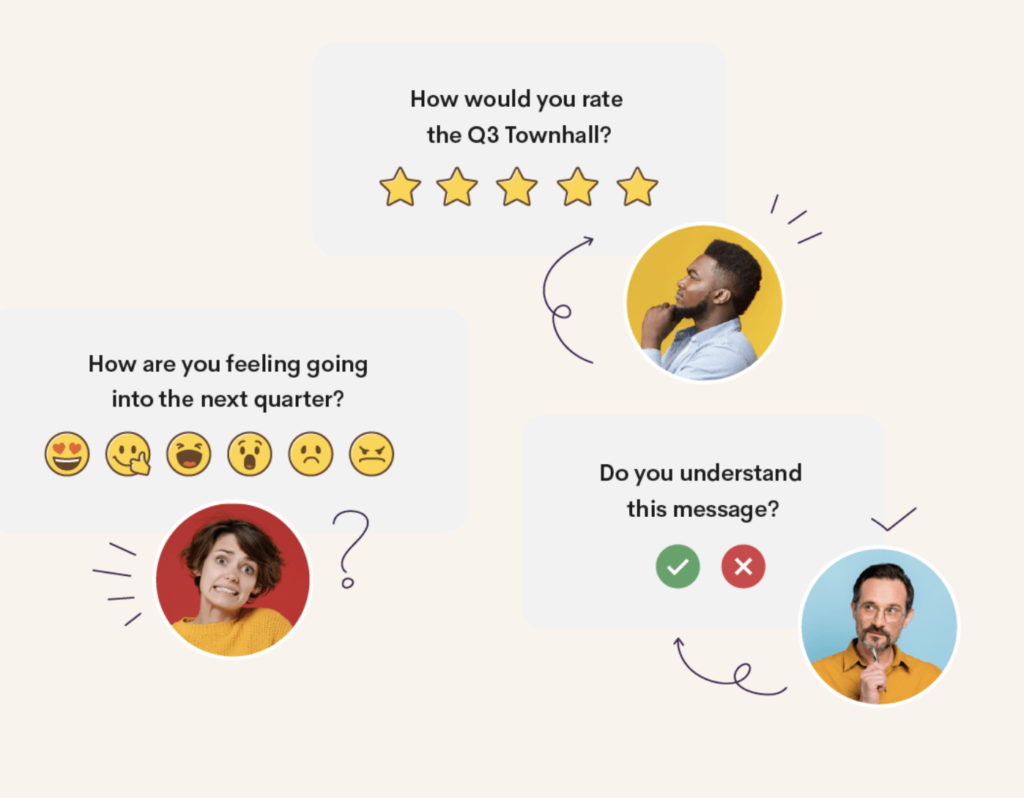 What is it?
An easy-to-use kit that includes an editable PDF pulse survey planning worksheet and a pulse survey planning PowerPoint presentation template.
Why should you use it?
This kit makes planning and presenting your first pulse survey easy by helping you:
Decide on and validate your first pulse survey questions
Get approval and buy-in from leadership by communicating the value of the survey
Plan your pulse survey implementation step-by-step
Communicate your results to both leadership and employees
Is it free?
Funny you should ask. Yes, it is!
The Best Free Internal Communications Tools for Collaboration, Productivity & Organization
What is it?
A nifty collaboration board for teams. 
Why should you use it?
Well according to their website, all the cool kids are doing it. (Netflix, Twitter, Spotify, UpWork, Salesforce, Hubspot, AirBnb, and us .)
Impressive client list aside, Miro allows teams to collaborate on everything in an infinite workspace that gives you everything you need to brainstorm ideas, manage projects, present workflows, make comments on documents, and so much more. 
Is it free?
The free version has 5 editable boards, unlimited members, Slack integration, and integration with Microsoft Teams. Whoa, I know. 
What is it?
Airtable is a cloud-based spreadsheet/database hybrid you can use for organizing, planning, and executing just about every project imaginable.
Why should you use it?
At first glance, it's slightly intimidating, but if you can get in the groove it is a powerful tool for collaboration. You can have one place for everything. Track projects, assign tasks, manage assets, check on timelines, plan, and organize all your content from one spot.
Is it free?
They have a free plan that's pretty robust, if I do say so myself.
What is it?
Loomio helps people and groups make decisions with online voting.
Why should you use it?
This is a great tool for boards and committees that helps streamline decision-making, without back and forth emails or meetings. Loomio keeps everything in one place so you can increase transparency about the decision-making process, keep meetings efficient, and come to clear conclusions.
It also gives people in your organization who wouldn't normally speak up in meetings an opportunity to have a voice. It offers increased accessibility and diversity in decision-making by helping collaborators build empathy for each other's perspectives with consensus-focused voting.
Is it free?
Okay, sort of. The organization recommends the free version for evaluation purposes, but you can get up to 10 people on there, so it's still cool.

What is it?
A user-friendly, visual time zone converter and world clock.
Why should you use it?
If you have to communicate or collaborate with people in different time zones, you've definitely messed up meeting times before. With this time zone converter and clock, you won't.
My favorite part is the visual element, so you can see across multiple time zones at once and pick good times for everyone.
Is it free?
Yes! Yes! Yes!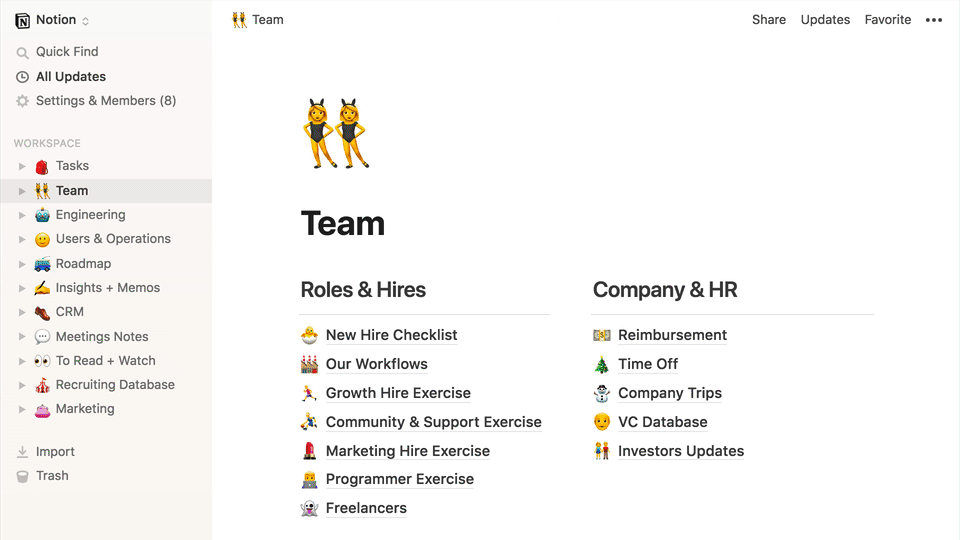 What is it?
An all-in-one workspace that keeps your team's notes, docs, knowledge base, tasks, projects, spreadsheets, and databases all in one spot.
Why should you use it?
When it comes to managing projects and planning, organization is 90% of the battle. Notion allows you to have a single source for your daily workflow, so everyone is on the same page and no one is scrambling to find things across seven different platforms.
Is it free?
Thankfully they have a lovely free plan!

What is it?
It's a productivity hub that uses chat, threads, and collaboration tools to keep distributed teams in the loop and on the same page.
Why should you use it?
Twist is a spin-off of group chat tools like Slack and Microsoft Teams that help keep communications more organized and accessible.
Though it is aesthetically similar to Slack, you won't lose comments or tidbits of information in a massive back and forth exchange because Twist's platform is organized by threads. 
Is it free?
They have a free plan!
What is it?
Besides one of my favorite tools ever?
It's a Google Suite smart calendar assistant that helps you get more focus time by autopiloting meeting booking to times that work best for you and your team, that's always updating based on new information about your schedules.
Why should you use it?
This tool not only helps you find and block out focus time in your own calendar, but also can help you find the best time for meetings, that maximizes everyone's focus time, automatically.
At the end of each week, you get a round-up of how your focus and meeting time compares to your colleagues' time, as well as how it changed throughout the week. This can help you budget your time and meetings better and address problems with losing control of your time more frequently on different days. I love this thing. It's the 'unofficial' team app that I push on everyone I work with.
Is it free?
Totally free!
19. Toby *New!*
What is it?
I use Toby to organize my browser home screen, so when I open up my browser or a new tab, all the most important sites and links are there and ready for me. 
Why should you use it?
There's a lot of sites that I have to go to over and over again, but when I was bookmarking them, I would always lose track of which ones were essential for my everyday work, which ones I had to read later, and which ones I just didn't want to lose track of.
Now I can save browsing sessions so if I was knee-deep in some research and don't want to lose all of my tabs, I can save the project for later and clear up my space. And if I'm working on a big project and campaign and want to keep links handy, I can add them to my new tab screen to make life so much easier. 
Is it free?
Sure is!
What is it?
A brand management platform where you can organize your team's digital assets, brand guidelines, and also collaborate on projects.
Why should you use it?
Frontify is a secure, cloud-based tool that helps your team create projects with consistent branding. It's designed so that marketers, communicators, and designers can use the space together and it integrates with other tools your team might be using (like Slack, the Adobe Design suite, etc).
Is it free?
They do have a free forever plan.
What is it?
Sidekick is, literally, a sidekick for all of your project files that live in different web apps. Let's say you're collaborating on one project with many different files in Dropbox, Google Drive, Slack, Asana, etc... Whatever web apps you're using, you can organize them by pinning them in designated "workspaces".
Why should you use it?
As your team branches out with new tools, it can be difficult to keep track of which web apps you're using for a particular project. Instead of having multiple tabs open, set up a workspace in Sidekick and share it with your team. You can search across all apps, tabs, and workspaces and find what you're looking for in seconds.
Is it free?
It's free for personal use and small teams!
What is it?
Guru is a workplace wiki with a nifty browser extension for quick access to important information.
Why should you use it?
I love Guru's super modern approach to a workplace wiki. Company knowledge is stored on "Cards," which are verified periodically by trusted sources so your employees know they're getting accurate, up-to-date information.
And hey, Spotify and Zoom use Guru, so they must be doing something right.
Is it free?
It's free for teams of 10 users or less.
What is it?
For legal reasons… this is a joke, of course.
Why should you use it?
Just watch the video above. It's the "man weeping" effect that gets me.
Is it free?
YUSS.
The Free Tools for More Diverse & Inclusive IC Content
We added this section in 2021 because, frankly, it was long overdue. 
Internal communication professionals have a huge role to play in creating more inclusive workplaces.
And while we recognize it's going to take a lot more than a few diverse stock image sets to make those who have faced systematic oppression and injustice feel safe, included, and like they belong at work, you do have to start somewhere.
Focusing on what you can change and influence is a great place to start. For a lot of internal comms pros, that means making their content more inclusive and diverse. 
Hopefully, these resources help. 
What is it?
Karen Catlin is a leadership coach, author, and speaker who focuses on inclusive workplaces. In her Better Allies newsletter, she shares everyday actions to create more inclusive, engaging workplaces.
Why should you use it?
Being an ally for employees is essential to creating an inclusive, belonging workplace culture that fuels creativity, innovation, and a diversity of ideas. But, if you're unfamiliar with social justice work or unsure of how your work can support employees in your organization, it's easy to get uncomfortable, overwhelmed, and brush it off entirely.
That's why I love the Better Allies' 5 Ally Actions weekly newsletter series.
For white folks like me, who need a lot of help understanding how to be a better ally, it helps to have bite-sized, actionable steps that I can implement right away to help my organization (and me!) be more anti-racist and inclusive.
I'm also a big fan of the inclusive language Slackbot.
Is it free?
Thank goodness, yes.
What is it?
A collection of anti-racism resources curated by our friends at Brilliant Ink.
Why should you use it?
Many organizations have reevaluated their workplace diversity, equity and inclusion (DE&I) efforts recently, to understand what needs to change. As an internal communicator, you play a key role in this important work — but it's likely not your area of expertise, which is why it helps to have good advice.
Brilliant Ink has collected all the best articles and resources from DEI thought leaders across industries in one space.
Is it free?
Absolutely.
What is it?
A huge directory of culture decks from various large organizations.
Why should you use it?
If you have to create an employee handbook, welcome package or a culture deck, you can get lots of ideas by browsing how some of the most well-respected organizations put theirs together.
Is it free?
100%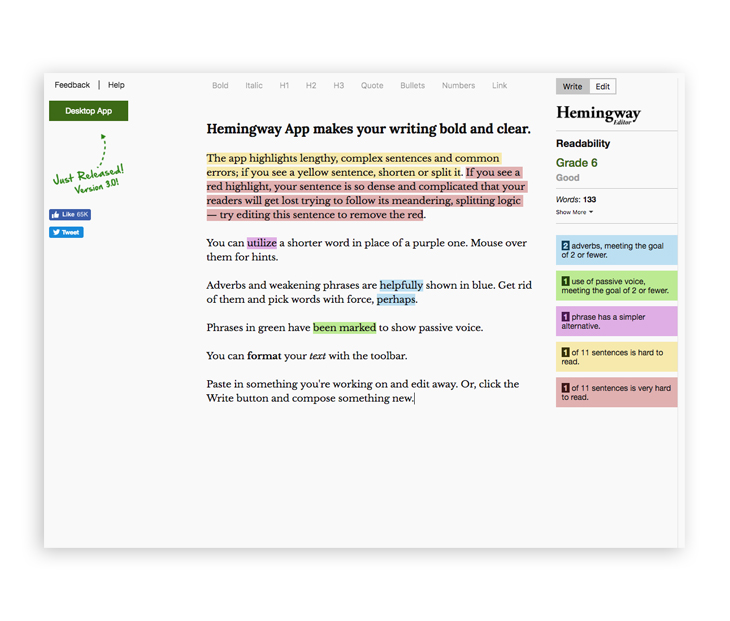 What is it?
The Hemingway app helps you improve your writing by scoring the readability of your text and highlighting areas to improve.
Why should you use it?
Complex and unclear language is an engagement killer. The Hemingway App will help you cut down and clarify your language, making your writing easier to read.
This is especially important for creating comms that are accessible for folks who are neurally divergent and struggle with attention conditions, have low reading levels, or have other cognitive differences.
The editor will score your writing according to a particular grade reading level. This allows you to make sure your language is accessible to all readers.
And perhaps most useful, the app also calculates the approximate read time of your text.
Is it free?
Indubitably.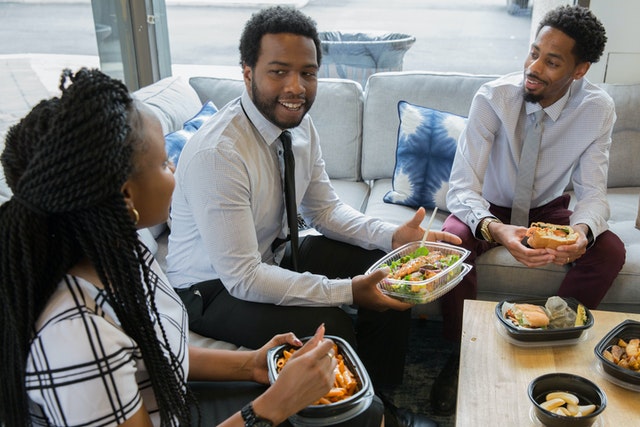 What is it?
Beautiful, 100% free stock photos of Black and Brown people.
Why should you use it?
The images you choose for your content should reflect the real world around you. That means being intentional about including images of people of various skin tones in your content. Diversity is beautiful.
And I don't know about you, but I am sick of seeing the same old, boring stock photos plastered everywhere on the internet. While I love Unsplash and Pexels, they're so overused I feel like I see the same 20 images on every website and blog I visit.
Nappy makes it easy to not only surprise and delight your readers with fresh imagery, but more importantly (as they say on their site) they also make it easy for you to be purposeful about representation in your designs.
Is it free?
Absolutely it is!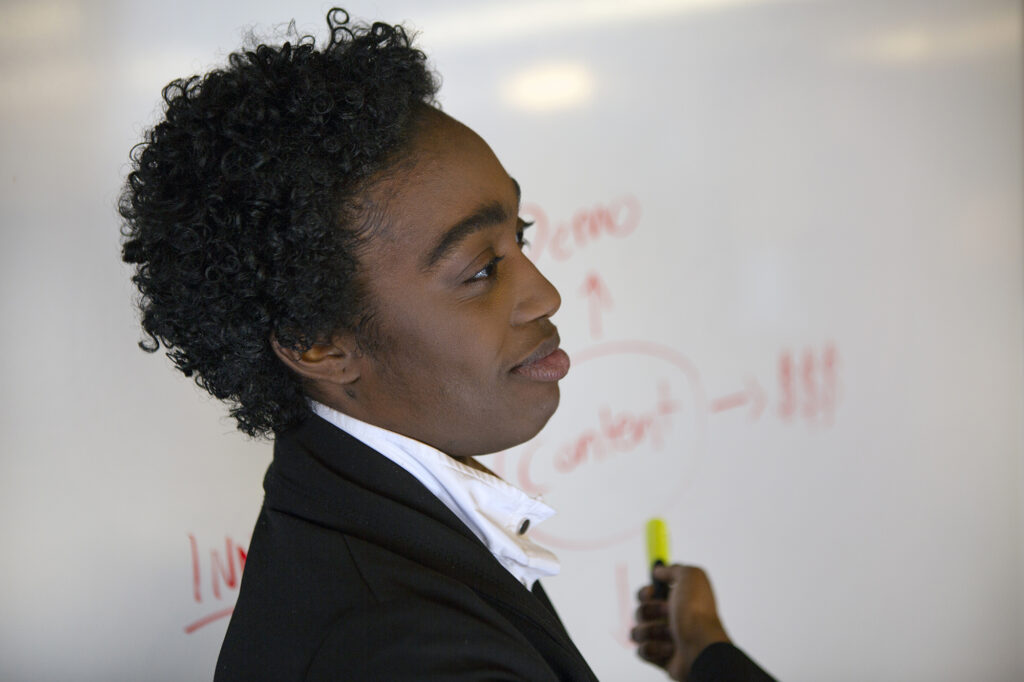 What is it?
Stock photo collections featuring trans and non-binary models.
Why should you use it?
Representation matters. Like most IC pros, you've probably recently introduced new DEI initiatives at your company. Updating your company imagery to represent folks across the gender spectrum is an important step in that journey.
Is it free?
You know it!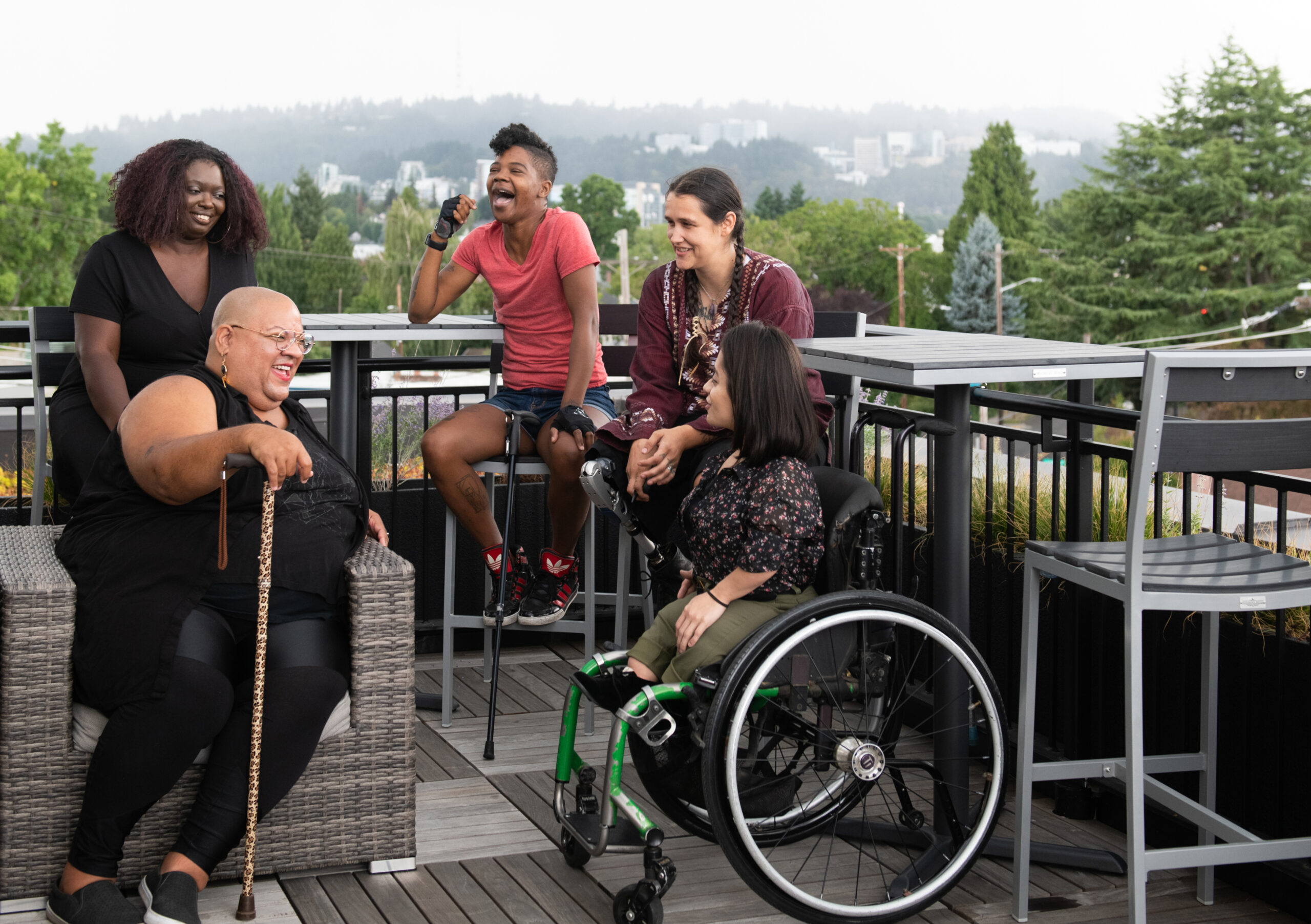 What is it?
A disability-led stock photo collection featuring photos and illustrations of disabled Black, Indigenous, people of color (BIPOC).
Why should you use it?
If you're serious about inclusivity and creating a sense of belonging at your organization, then you need to get serious about representing all kinds of people and what makes them unique.
This is a beautiful collection of photos and illustrations featuring folks that are rarely—if ever—included in traditional stock photos and I AM HERE FOR IT.
Is it free?
Yes! Remember to credit them, and link back to the Disabled and Here project page.
What is it?
Add subtitles to your next video with this online tool. VEED allows you to choose how you want to place, position, and display your subtitles: add subtitles automatically with an auto generator, type subtitles manually, or upload your subtitle file directly (SRT, VTT, TXT, etc.).
Why should you use it?
Subtitles are an accessible way to engage with deaf and individuals who have hearing difficulties. This tool will also help you create more captivating content for mobile audiences, as the majority of video content online is consumed on mobile without audio.
The bonus? You don't have to download any software or even create an account. You can upload, edit, and add subtitles to your video 100% online.
Is it free?
There is a free plan for projects under 10 minutes and 50MB (with a watermark). 
The Free Tools for Creating Internal Comms Content
Okay, now let's get to the fun stuff...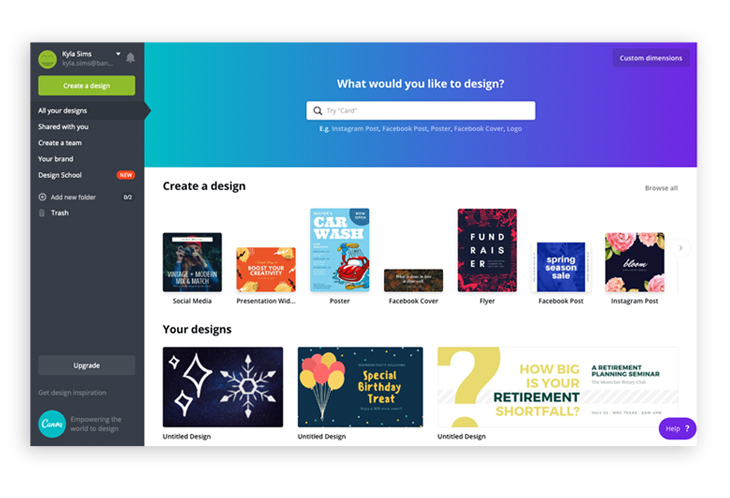 What is it?
It's the non-designer's best friend when it comes to creating beautiful branded images.
Why should you use it?
Not only can you use it to make stunning header images for your newsletter, but they even have custom templates for social images, brochures, business cards and more. You can choose from over 50,000 templates and each one is 100% customizable.
Is it free?
There are some assets and features that are paid only, but the free membership still gives you plenty of freedom.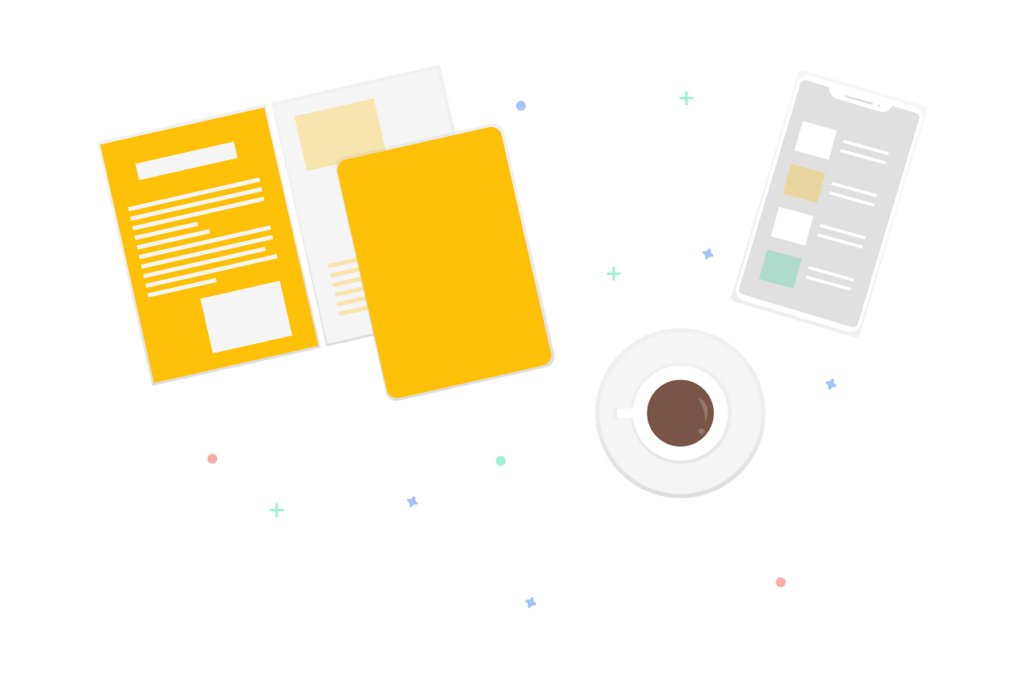 What is it?
A beautiful collection of illustrated images that you can use completely free and without attribution.
Why should you use it?
Just pop in your brand colours and get a seemingly infinite number of attractive and professional stock illustrations for any project. 
Besides being aesthetically pleasing, unDraw's images are made to be customized:
All of the images are super high-quality, so you don't have to worry about them scaling funny on different devices.
You can download them as small SVG or PNG files that won't increase your page loading time. 
You can download them in a format that's easy to embed directly into HTML.
You can edit them all you want, use them for whatever you want, and you don't have to credit anyone!
Is it free?
As a bird.
What is it?
A comprehensive beginner's platform for podcasting.
Why should you use it?
Podcasting is cool. Internal podcasts are even becoming a thing. This platform allows you to get started easily and for free with minimal setup.
The easiest, free comms channel yet!
Is it free?
100%
What is it?
Another gem from Brilliant Ink, this downloadable toolkit features best practices for sharing your data visually.
Why should you use it?
I ❤️ actionable resources like this. The folks at Brilliant Ink are the masters of using data to tell compelling stories, and in this toolkit, they've included their greatest hits, including:
Tips & tricks for cleaning up your charts (gotta make it pretty, right?)

A guide to which charts to use and when
Editable data slides for your next presentation to the big wigs
Is it free?
Yes, yes, a thousand times, yes!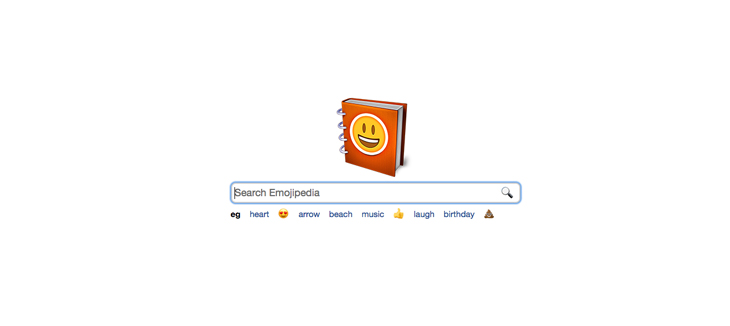 What is it?
A complete directory of every emoji.
Why should you use it?
Depending on your organization, using emojis in communications can be a fun way to elicit particular emotions and convey sentiment without having to say anything.
Is it free?
Absolutely.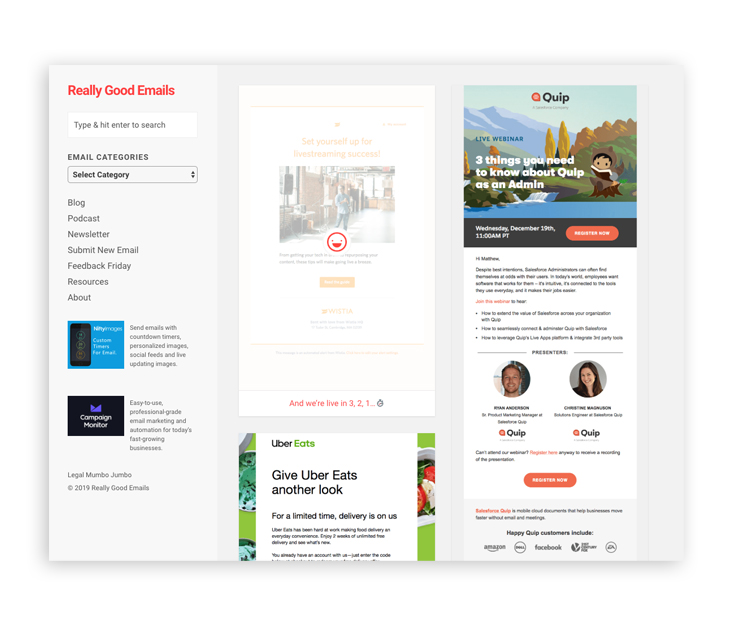 What is it?
Really Good Emails curates the best of the best in email newsletters, marketing automation emails, and other templated correspondence. 
Why should you use it?
Though your audience may be internal rather than external, customers and employees are likely to be attracted to the same aesthetics and are always interested in relevant content. Browse through to not only see some great designs, but also check out their resource section for some technical and strategic guides on creating better emails too. 
Is it free?
Yuppers!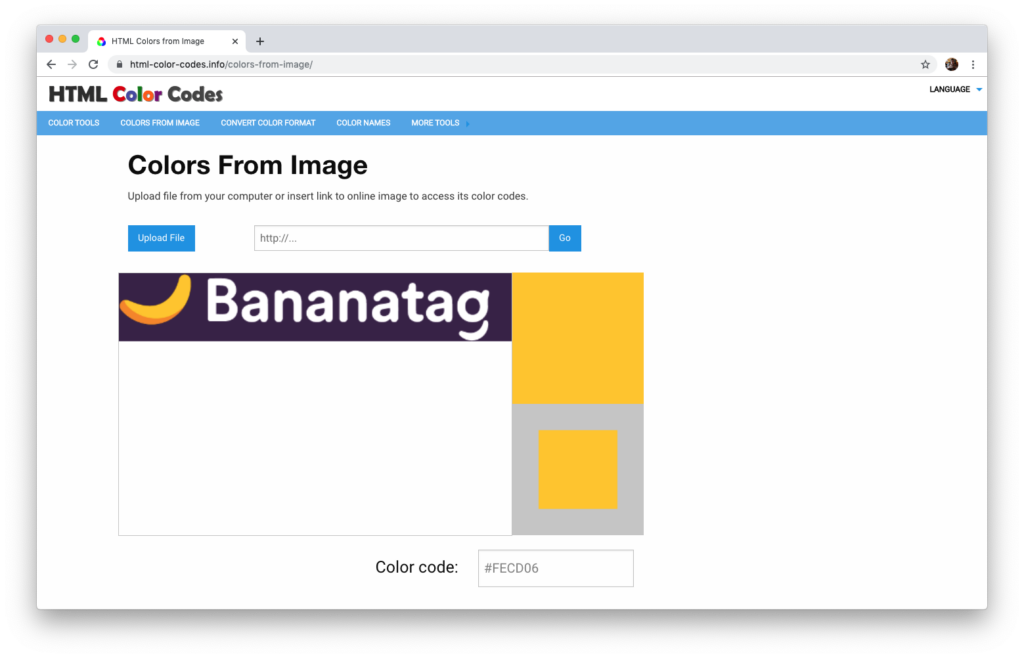 What is it?
An easy way to find the HTML color code for a specific color in any image.
Why should you use it?
With this nifty tool, you don't have to wait to get your brand color codes from the design team. You can find out your brand color codes easily and use them to make sure all of your design creations are on brand!
Is it free?
Definitely.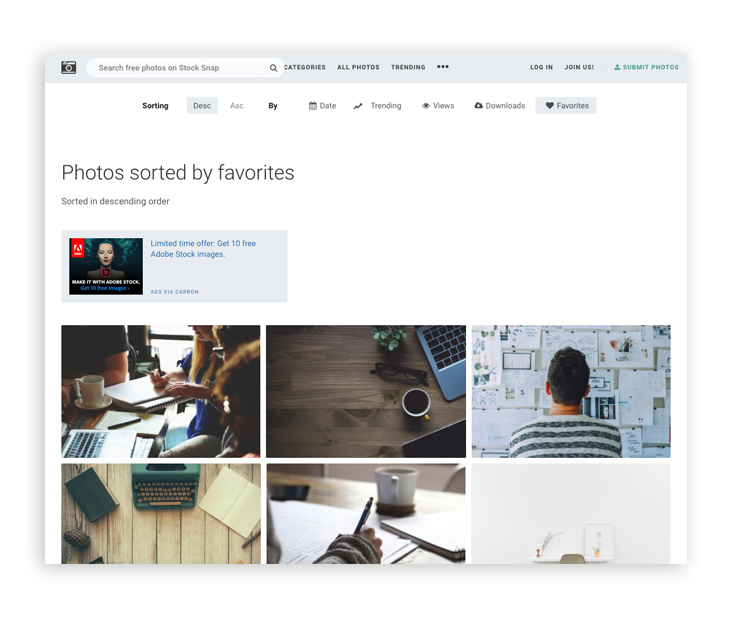 What is it?
Stock Snap has one of the largest (and most professional) collections of free stock images.
Why should you use it?
Their images are high quality and do not have any copyright restrictions. That means you can download images to your heart's content and edit them for your personal use.
The photos are collected from 100s of photographers with a variety of styles, so you can find a theme, color palette, or style that best suits your needs.
Is it free?
Surprisingly, yes.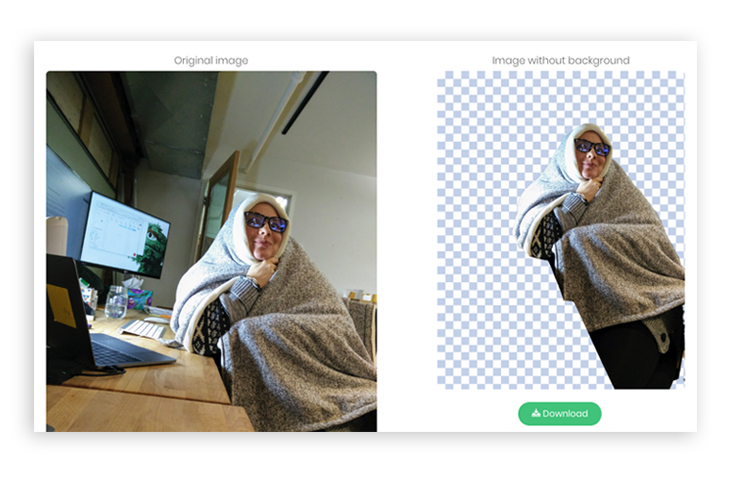 What is it?
An app that allows you to remove the background on any image. (Yes, that's me in the image.)
Why should you use it?
It is really hard to remove a background if you don't have photoshop skills. This is a super easy way to remove any background so you can make your images or logos pop.
Is it free?
It is!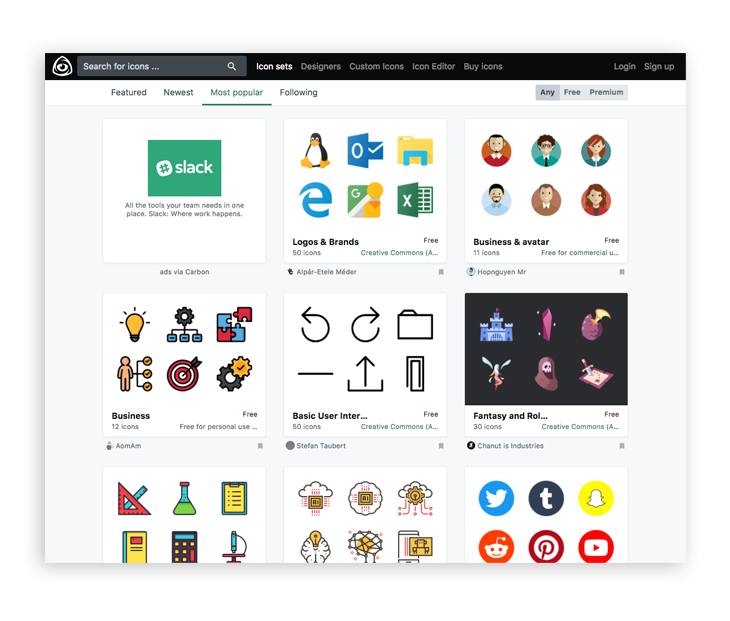 What is it?
Icon Finder offers libraries full of stylized icons for every imaginable purpose.
Why should you use it?
These are great if you'd like to brand a particular part of your email or use iconography to draw readers eyes to particular sections of your newsletter. They offer entire sets of stylized icons or you can just download one at a time.
Is it free?
There are plenty of free icons (and some paid) in their library.
What is it?
An easy way to create diagrams. 
Why should you use it?
Sometimes words aren't the best way to get your point across. Diagrams can be useful for explaining workflows, processes, changes, or ideas.
I've used a variety of flowchart apps, trying to find the easiest one to use that still looks great, and this is it!

Is it free?
Uh-huh.
What is it?
A tool that helps score your headlines or titles by readability, sentiment, and impact. 
Why should you use it?
Because we are so content-saturated, regardless of platform, we often just scan through headlines to decide what is worthy of our attention. 
This data-backed analyzer will help you create headlines that grab employees' attention. All you do is enter your headline, and the analyzer will give you a score out of 100. It will also give you a breakdown of how it came up with your score and things you can do to improve it.
Is it free?
Oh yes.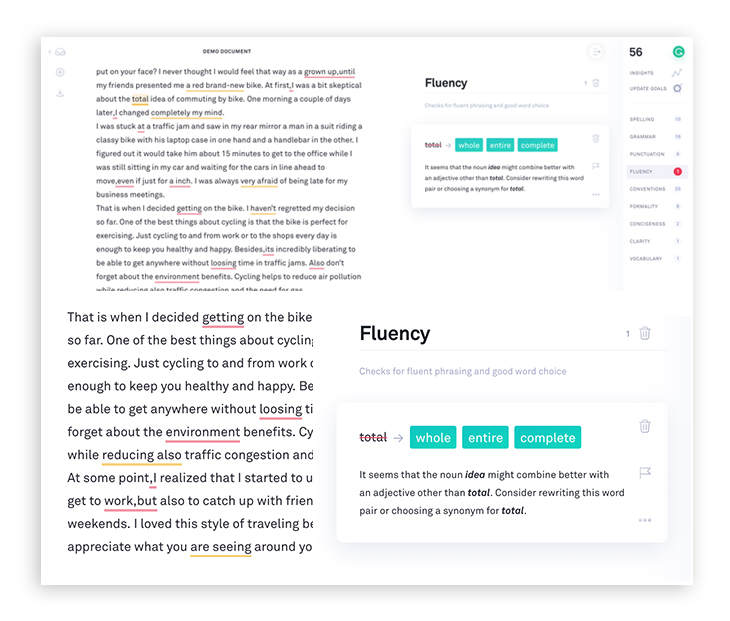 What is it?
An AI-powered writing assistant.
Why should you use it?
Grammarly touts itself as the world's most accurate online grammar checker, which doesn't surprise me. I have been using it for years and can vouch for its effectiveness.
I don't write anything without it and it has saved my butt more times than I can count.
Is it free?
There is a very useful free version, yes.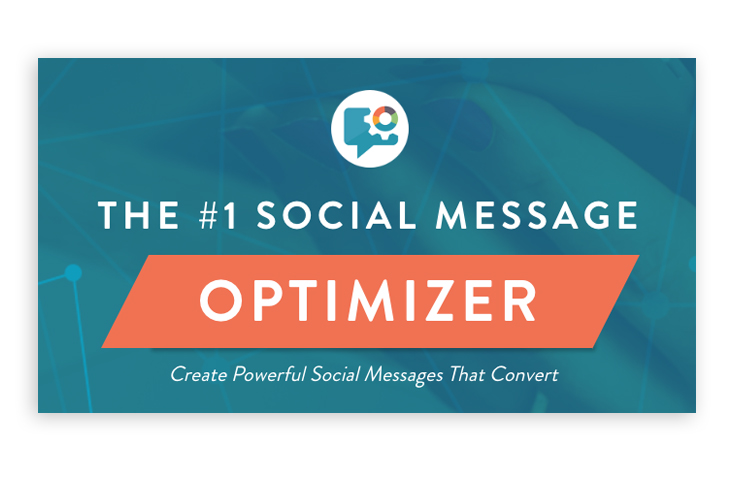 What is it?
Much like CoSchedule's headline analyzer, their social message optimizer analyzes your social media post, scores it for every platform, and shows you how to improve it.
Why should you use it?
Even if you don't manage your company's social presence, knowing what resonates on different platforms is a great way to evaluate and improve your messaging on your intranets, your ESN, or even blurbs in your newsletter, so people will actually read them.
Is it free?
Yes! Yes! Yes!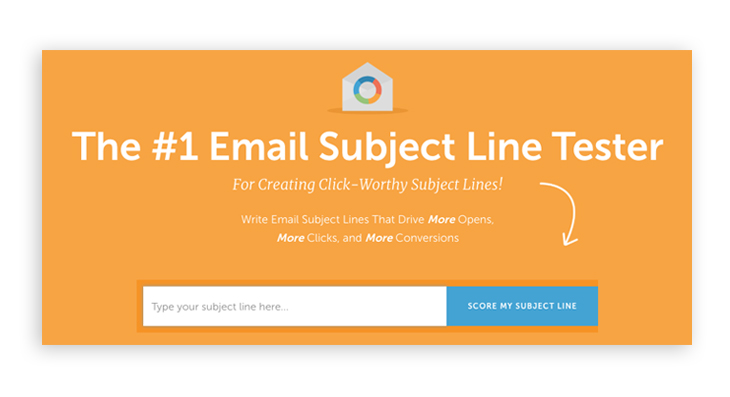 What is it?
An email subject line analyzer that scores your subject line, shows you what it will look like on different platforms, and shows you how to improve it for more opens.
Why should you use it?
Your email subject line only has one job - get the email opened. So it better work!
This tool is a great way to get more insight on what kind of subject lines get opened and improve your own. 
Is it free?
Indeed.
What is it?
An Al that auto-generates copy *mindblown*. All you have to do is enter in a project description, your brand's voice, and tone… and voila! CopyAI will give you some pretty spot-on options to jazz up your content.
Why should you use it?
While we don't recommend replacing your content team with CopyAI, this is a great tool to brainstorm copy ideas or to test ideas out when you've got writer's block. It's especially useful for headline ideas, social media copy, or product descriptions. I tried it for myself and was pretty impressed—go ahead and watch my reaction: 
Is it free?
There is a free 7-day trial version.
What is it?
A Google Chrome extension for quick screen recording, annotation, and sharing.
Why should you use it?
Full. Page. Screenshots.
Oh my goodness, the time I have spent screenshotting long web pages and then trying to paste them together so I can annotate them and share with colleagues. Hours. Weeks. Lifetimes.
This is a DREAM COME TRUE. And you can annotate, share, crop, edit, and do a bunch of other stuff.
Oh and you can also record things, but I honestly have not used it for that.
Is it free?
There is a free version!
What is it?
Bubble allows you to create interactive websites, apps, all sorts of cool stuff that would normally take a team of engineers and coders, without any code whatsoever.
Why should you use it?
If your team is looking to try out a digital communication idea and is strapped for resources, Bubble is a great alternative to build an app. You can also use Bubble to show off a new communication idea to stakeholders, employees, and leaders to get buy-in. 
Is it free?
There is a free plan!
What is it?
Create interactive charts without any coding experience and export them right to your website.
Why should you use it?
No Code Chart lets you build and customize charts in minutes. It's the perfect tool for the busy communicator that doesn't want to fart around with code but does want to display data visualization on their intranet or websites.
Is it free?
You bet!
What is it?
A virtual event tool that's designed to feel more human than a Zoom meeting. Your guests can virtually move around to "meet" people in different virtual spaces called "areas". Think of it like an actual event where you can chat with people in one corner of a room, then move to another corner to mingle. It's browser-based, which means no download, installs, or registration.
Why should you use it?
Over the last two years, we've learned that it's hard to re-create in-person events. Wonder doesn't replace that in-person experience, but it does help make video calls more interactive. This is a great option if you're looking to do virtual conferences, trade shows, or networking. You can even set up "areas" as booths for exhibitors or sponsors!
Is it free?
Completely free. How Wonder-ful.
What is it?
An in-browser tool (no downloads required) where you and your team can collaborate in real-time to create social media graphics, gifs and videos, presentations, and custom designs.
SO COOL.
Why should you use it?
Collaboration, from initial comments to the final product, all happen in one space—and you can set up branded templates to make sure your team is on the same page. Projector also comes with searchable media assets, so you have easy access to sites like Giphy, Unsplash, and Shutterstock.
Is it free?
You bet.
What is it?
A font pairing tool powered by machine learning.
I, for one, welcome our new robot overlords… as long as they keep putting out free design tools like Fontjoy.
Why should you use it?
If you're a non-designer like me, you probably find it challenging to find fonts that work together. Font choice may seem like a small detail, but when done poorly, it can negatively affect your reader's perception of the content or just make it unreadable.
So if you're designing a new company newsletter or building presentations, Fontjoy is a great place to find the perfect font pairing.
Is it free?
Affirmative.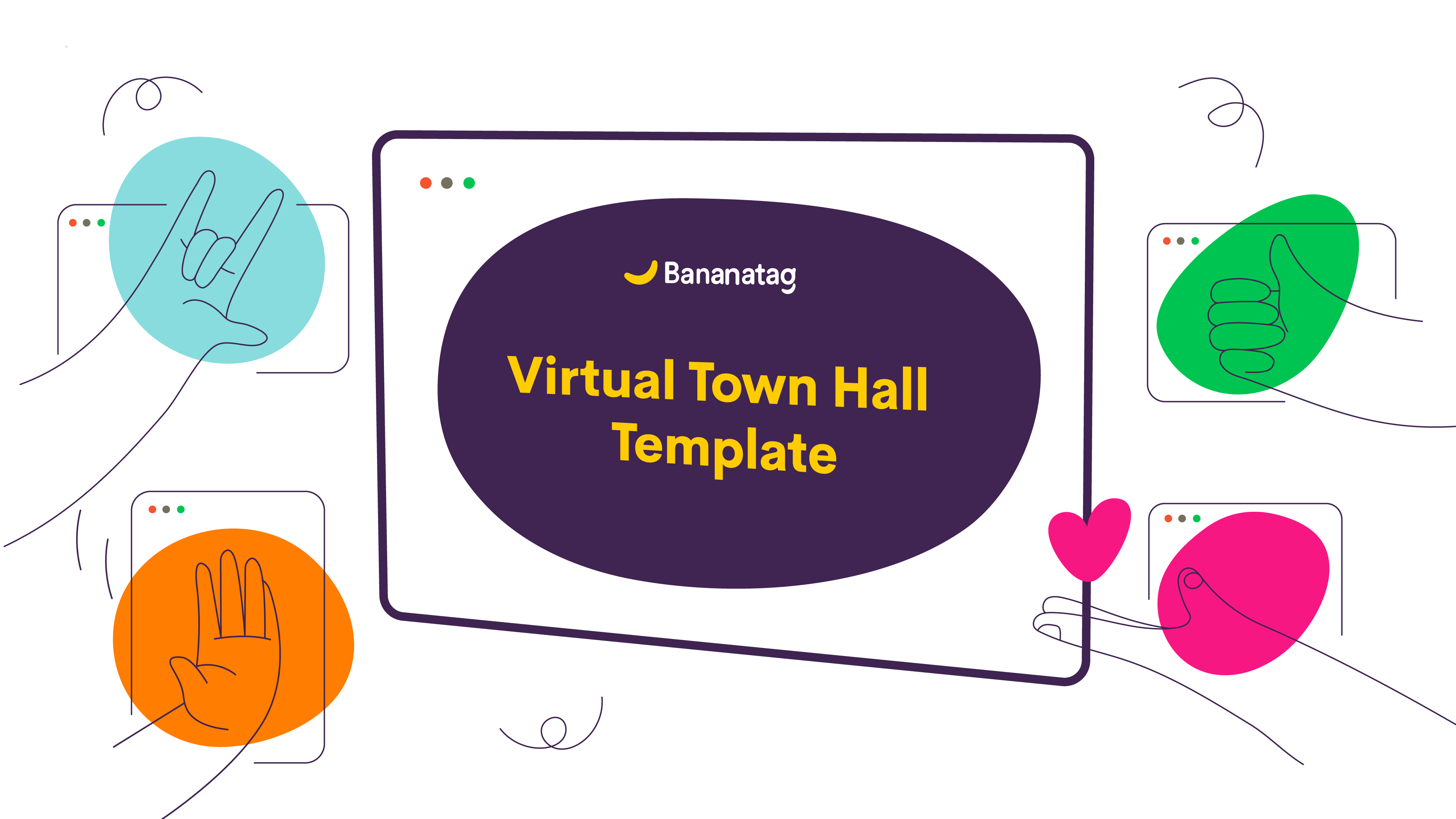 What is it?
Our very own Town Hall Presentation Slide Deck Template!
Why should you use it?
How do you make sure employees are paying attention, getting the information they need to do their jobs well, and feel connected to their colleagues and the organization?
The first step is having a great Town Hall presentation design. How you present important information is one of the key components in making sure employees pay attention and get the message.
Is it free?
Yes indeed!
The Best Tools for Creating Internal Comms Video Content
Video content allows you to condense and deliver complex information in a way that's memorable and easy to consume. But getting started can be intimidating! 
With these free tools, you'll have everything you need to create super engaging content that puts a spotlight on your company's values, culture, and people, with a more personal medium. 
Plus once you've mastered the form, you'll be in a great position to update and inform employees quickly but still create professional-looking content. 
What is it?
An easy-to-use and really cool social media video creator.
Why should you use it?
It only took me 20 minutes to make an awesome video.
Correction: It took me five minutes to put together my first video, and then I walked around the office yelling, "I'M AMAZING!" for the next 15.
It's just so freaking cool. Video has proven to be the most engaging platform but very few of us know what the heck we are doing when it comes to video creation.
This creator allows you to make short videos with text embedded so your employees don't even need to have their sound on to see your point. 
Is it free?
I have no idea why, but yes.
What is it?
A screen capture GIF maker. 
Why should you use it?
Because no matter how you pronounce it, GIFs are the best. Making them, on the other hand, is not the best if you're technologically stunted like myself.   
So impress all your colleagues with GIPHY Capture.
Capture anything on your screen, trim down the video length to specific frames, add captions, and export. BOOM! You've got a custom GIF.
These are great for having fun on your communication channels with custom company GIFs or even showing audiences how to complete a simple task on your screen.
Is it free?
Oui.
What is it?
Loom is a neat browser extension that allows you to make videos of your screen, add annotations, and share them.  
Why should you use it?
Trying to explain how to do something, how something works, or your process through just words is a lot of work and can still leave things unclear. With Loom you can get your message across easily, instantly, and without confusion.
Is it free?
You bet!
What is it?
Descript is an audio/video editing software where your team can collaborate in real-time like a Google doc. You can use it for screen recording, transcription, podcasting, video editing, subtitles, audio mixing, and more.
Why should you use it?
Whether you're putting together a podcast, YouTube video, or want to record your screen to share a meeting with colleagues after the fact, Descript helps you easily edit whatever media you're working on.
Fun fact: you can actually edit directly in the transcript to remove phrases or filler words (like "uh" and "um"), or add details you may have forgotten. It's pretty much magic.
Is it free?
Yes, there is a free option for screen recording and limited editing.
What is it?
A text-based video editing tool with automatic transcription and subtitles. You're also able to edit your video by simply deleting text. Whaaaaat?!
Why should you use it?
It's a communicator's dream video editing tool.
Type Studio is user-friendly like a Google Doc and you don't have to worry about complex video editing software that's going to crash your computer or take hours to render.
Is it free?
Yep, there's a free account option (20 min. video upload per month).
What is it?
A virtual presentation app that you can connect to almost any meeting software including Zoom, Google Meet, and Teams.
Why should you use it?
In the work-from-home era, your presentations have to be engaging and fun if you want to get people's attention.
Mmhmm just might be the cure for boring presentations. Not only can you choose from hundreds of virtual backgrounds, but you can also display your slides in a variety of sizes with different effects, and overlay your camera and slides in modern news reporter fashion.
You can even record and share presentations, and it's super easy to co-present with a colleague.
Is it free?
Mmhmm!
What is it?
A browser-based live streaming platform that connects to all major social media platforms.
Why should you use it?
It's SO easy to make your presentations and streams look professional. Best of all, it's all in your browser, so there's no cumbersome software to download and crash your computer.
Just connect your social media account, click Start Broadcast… and that's it, folks. And if you want to take it to the next level, you can jazz it up with your own branding and title cards, as well as display slides and invite co-hosts!
(It also allows you to see and display social media comments from your audience during the broadcast, which is really awesome for engagement.)
Is it free?
Yup!
What is it?
A platform for creating animated explainers, whiteboard tutorials, company announcements… and So. Much. More.
Why should you use it?
Most people would rather watch a short video than read an article, so incorporating video into your internal comms strategy is critical. Powtoon is super intuitive, so even if you have no experience creating animated videos, it won't take long to create your first video.
And if you're not sure where to start, Powtoon has templates designed specifically for internal comms professionals, including a video newsletter (!!!).
Pro tip: Draft your script before you start creating your video. Learn from my mistake—it will save you a ton of time in the end.
Is it free?
Yep, the free version has everything you need to make super fun and engaging company videos.
And finally... 
Who? Us?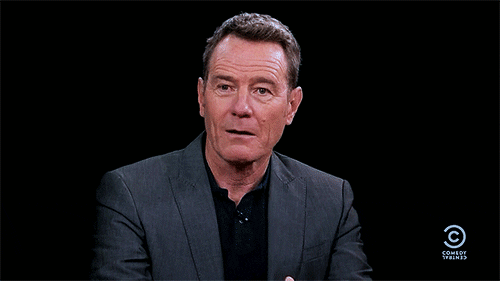 That's right. 
Alongside our very own killer employee comms platform, we hustle pretty hard to put out useful content. And we love it!
Our primary goal is to make resources and webinars that make your job (and life) easier. We've got internal comms templates, spreadsheets, ebooks, and expert panels galore!
And since you're already here, you might as well check them out.
If you liked this post and are looking for more free resources, be sure to check out our previous posts on The Best Internal Communication Blogs, and The Best Internal Comms Podcasts.