The trend towards digitization and BYOD ("bring your own device") communication strategies offer completely new possibilities for a logistics and transportation industry that's practically defined by the wide distribution and mobility of its workers. More than 80% of employees in this field don't sit at a desk, but they still need to be kept in the loop at all times.
Shift and maintenance plans are especially important pieces of distributed information, but they often reach their destination too late, or on the wrong channels. So it's no surprise that the task of mobile communication should be given to today's most commonly-used mobile device, the smartphone, allowing for the distribution of information to the right groups at the right time.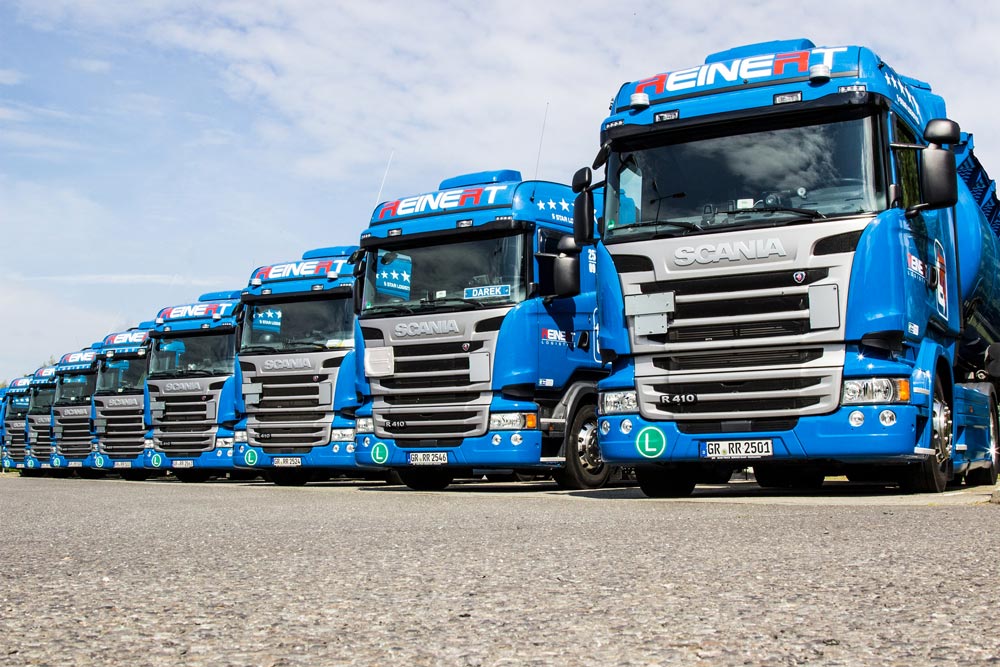 Logistics and transport save money by being efficient. Why shouldn't this apply to internal communication?
The logistics industry is built to take complete advantage of various resources. Whether ensuring full loads or finding the cheapest fuel prices, efficiency is the central focus. This principle can now apply to internal communication, too. For logistic companies, an employee communications app increases efficiency in several areas:
SHIFT PLANS: Writing and distributing shift plans for for a mobile workforce is complicated. But profits depend precisely on the ability to adapt to varied conditions and changes, whether it's road damage, traffic jams, or spontaneous replacement deliveries. Automated internal communication that can immediately reach the entire supply chain allows your company to stay ahead of the curve.
MAINTENANCE: Internal communication allows you to push regular updates on maintenance. Mobile communication can promote your company's culture of safety and security, and limit the downtime caused by repairs.
INTERNAL COMMUNICATION: Distributing messages on a mobile channel allows your employees to stay up-to-date, whether with internal news or initiatives for further education and training. You can additionally facilitate the app to give regular surveys on employee satisfaction, thus allowing companies to quickly identify problems and react to them immediately.
SECURITY CULTURE: Vehicle problems, traffic jams, route changes, security plans; all of this and more can be distributed through your app, helping to maintain and bolster the well-being of your workforce.
MULTILINGUAL: Do you have an international team that not only speaks different languages, but also travels in different countries? The highly developed Staffbase app allows you to create content in multiple languages and automatically adjusts to the language setting of your phone.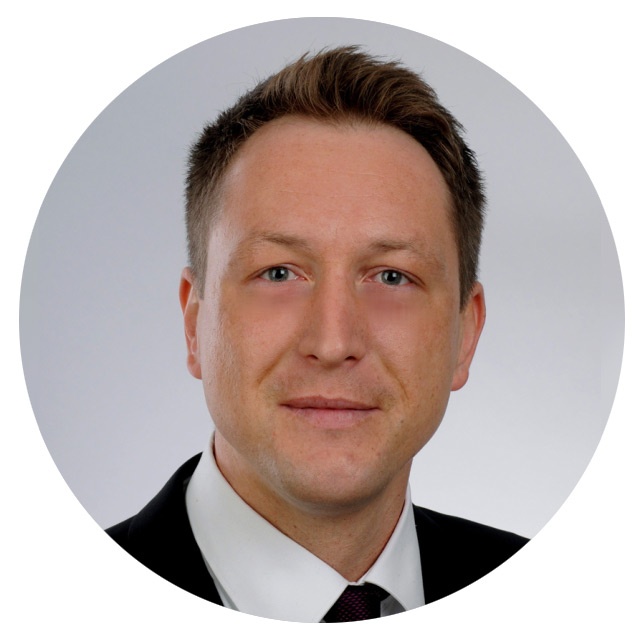 REINERT Logistics has been a part of the Staffbase family since 2017. The German company from Cottbus employs over 1,200 people and operates throughout Europe. Marketing Director Markus Röhl answered a few questions about how his company has been able to successfully utilize their employee app:
How did you come to use Staffbase?
REINERT Logistics currently employs 1,269 people: 1,050 drivers (non-desk workers) and 219 desk workers. We're able to provide the latter with timely and comprehensive information from our company. But communication to our drivers is more difficult. Although we have access to a wide range of channels for handling our day-to-day business, we didn't have a single platform that functioned to serve all employees.
Especially with regard to our digital realignment, we came across the topic of employee apps. The team immediately recognized the possibilities and the additional value that such an app could create. Each department has its own special topics which need to be communicated in word and image. Until now, this information has found its way into the quarterly "Newsletter." However, the topicality of the contributions was usually lacking because these articles were often outdated.
We realized the need for a novel solution. The constant change and fast-paced nature of our society compelled us to set the goal of timely and widespread communication to all of our employees.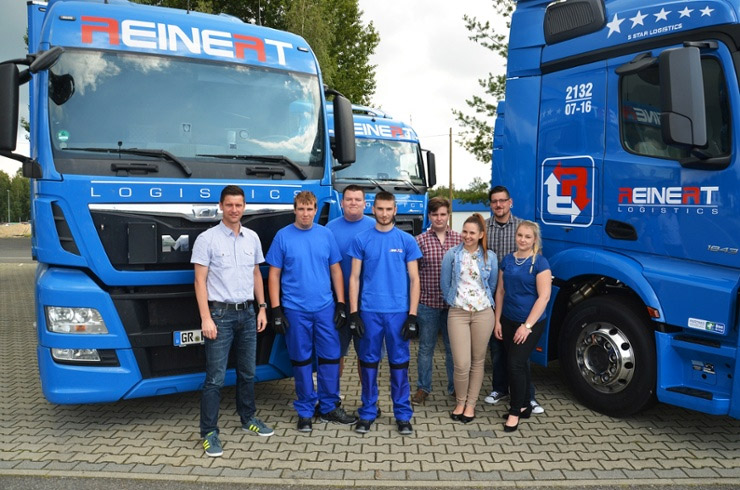 What kind of benefits do you see for mobile communication in logistics?
We see the greatest added value in the possibility of reaching all of our employees. Not everyone gets their news from Facebook, Twitter, Instagram, etc. Our aim is transparency and speed with the transmission of information from our company.
The basic Staffbase package offers a good starting point for everyone, but we potentially see it evolving to provide the opportunity for interactivity in our outside recruiting efforts. As soon as job vacancies are shared via the app, anyone interested can take the appropriate action. The user will be able to respond, so to speak, to our information.
For REINERT employees, on the other hand, a much larger world opens up, one that's no longer limited to the mere collection of internal reports. We now have the opportunity to conduct interviews in real-time, so we can check the "mood barometer" of our colleagues. And we can also report directly on personnel changes; for example, when new contacts emerge.
In the end, we can create a much greater bond between our employees and the company, because now everyone is able to contribute with their ideas and comments. Everyone has a voice.
How do you plan to use the app?
We will use everything the app has to offer and we're looking into further developments. It's relatively easy for our desk workers: every employee receives an email message as soon as something new is communicated. But for our non-desk workers we want to focus primarily on marketing the app for voluntary use on their private mobile phones.
Part of our fleet has already been provided with a new on-board device, a tablet, on which we've pre-install the app. The ultimate goal is that all of our REINERT pilots be completely up-to-date. Nothing's worse than when colleagues don't know what's happening within their company.
We would like to thank Markus for the interview and are thrilled to see how REINERT logistics will use their app in the future. 
If you would like to learn more on the employee experience, mobile internal communication and the digital workplace don't hesitate to contact us or leave a comment below.
Read more about employee communication apps: