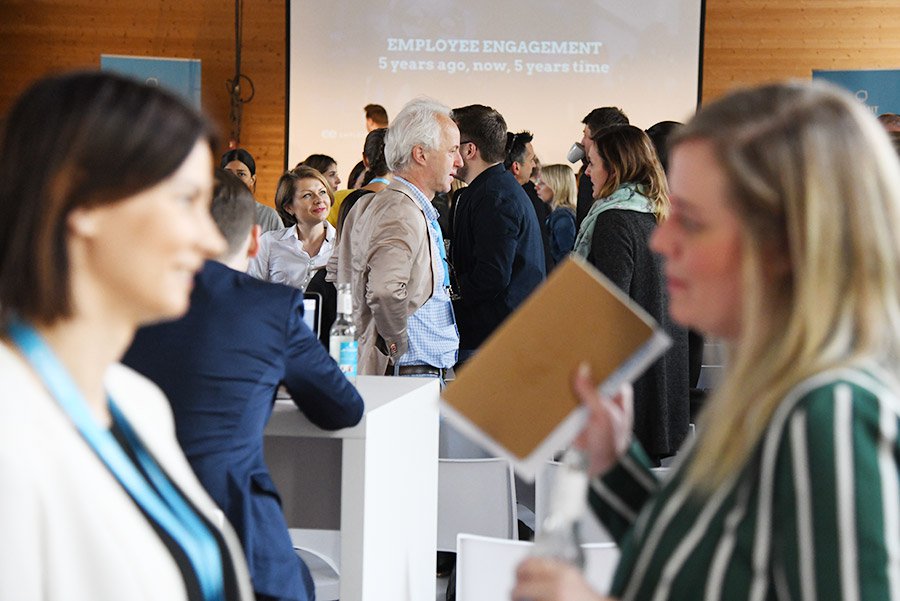 Where will you go next? It's time to pack your bags and join the internal comms conversation. Conferences are a great way to expand your network and meet other professionals in your field. Events also give you an open door to solutions and providers who want to help improve your work. By starting a dialogue with others at events, you'll get new ideas and insights to implement in your comms. But, with so many events to choose from, we put together this handy list of the 2020 must-attend conferences for busy communicators!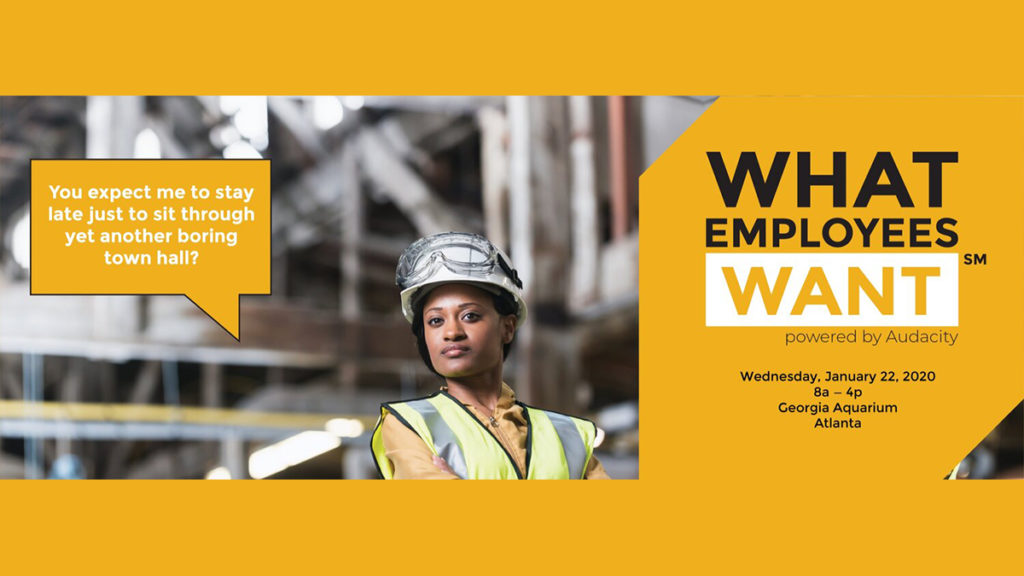 Instead of sitting through a talk from yet another internal communicator, why not straight to the source and listen to the employees themselves? For HR professionals and internal communicators, this conference is a first-of-its kind workshop with live employee panels.
Who: HR Professionals and Internal Communicators
What: This one-day learning event allows you to hear thoughts and concerns directly from the employees you are trying to reach.
When: January 22, 2020
Where: Atlanta, GA
Cost: $299
This HR conference seeks to invite collaboration between those working in the HR industry and those who provide the latest solutions. If you are interested in joining the latest conversations in the HE sphere, this conference is for you.
Who: HR Professionals
What: A highly focused event that connects professionals in the HR field to possible vendors.
When: February 13, 2020
Where: Manchester, UK
Cost: Application-based
Celebrating its fifth anniversary, the EX Winter Impact Summit focuses on providing practical takeaways to the challenges of creating strong, positive employee engagement in today's workforce. This year's theme is People and Communities—you'll learn how to build and improve your company's current employee engagement strategy.
Who: Internal Communication Professionals
What: Discuss trends in internal comms, improve your employer branding through social media, and provide employees with greater autonomy and happiness at work.
When: February 26-28, 2020
Where: Orlando, FL
Cost: $1,995
Learn how the best companies lead change, drive business results and increase innovation. They offer data, guidance, knowledge sharing and thought-leadership to support organizations as they maximize their human potential. This year, Great Place to Work is introducing Culture U, an opportunity for customers to get one-on-one coaching and training from the best culture builders in the business.
Who: Business and Communication Leaders
What: This is a three-day gathering where you can discover innovative people practices among a community of more then 1,000 workplace and business leaders from over 500 organizations around the world.
When: March 3-5th, 2020
Where: San Francisco, CA
Cost: $1,795
Address the challenges and opportunities relating to the mental, financial, and physical health to the wellbeing of your colleagues at this one-day conference with rouble table sessions, presentations, and a networking party.
Who: HR, Employee Experience, and Internal Comms Professionals
What: Addressing the importance of investing in your employees and their well being, organizational culture, and financial and mental wellness.
When: March 12, 2020
Where: London, UK
Cost: £595
i4CP is focused on next practices in HR—the cutting-edge approaches that will impact the market performance of tomorrow. They produce more human capital research than any other firm worldwide, making them leaders on research-based HR practices.
Who: Senior HR, Talent, Learning, and other business leaders
What: The conference offers superior networking and thought leadership so you can better understand and address the critical HR issues facing your organization.
When: March 23-26, 2020
Where: Scottsdale, AZ
Cost: $2,495
The IC Conference is a mix of short presentations and discussions, with conversations about Gen Z from a leading author, exercises on mindful leadership and debates about growing a team. It's the perfect opportunity for senior-level officials to learn from each other and engage with a diverse group of peers.
Who: Internal Communication Leaders and Specialists
What: Designed to give internal communications executives the space to think about the modern communications landscape and their place within it.
When: March 26-27, 2020
Where: London, UK
Cost: £690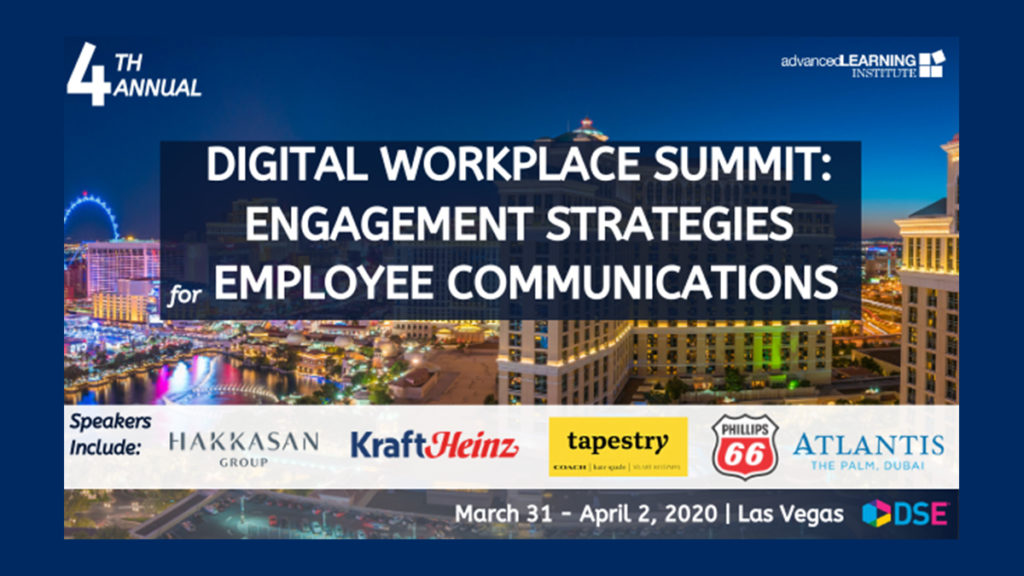 Whether it's gaining buy-in, deciding on the communication channels for your organization, connecting a dispersed workforce, or refreshing the information you have, this conference has solutions for you! Learn how some of the best in internal communications are harnessing the power of digital signage, video, mobile apps, intranets, and more to engage and inform employees.
Who: Internal Communicators
What: Creating a modern workplace that connects employees, drives engagement, and improves productivity by using digital signage, intranets, video, mobile, and more.
When: March 31-April 2, 2020
Where: Las Vegas, NV
Cost: $1,395
A maximum of 30 participants will spend two immersive days mastering the Business Model You® methodology, a process showing people how to visually depict work at three different levels: 1) individual, 2) team, and 3) enterprise. It uses the same simple tool to grasp all three levels of work, leading to stunning insights about where people best fit in and can contribute most.
Who: Employee Experience Professionals
What: A chance for companies to learn how to improve their culture and employees' work experience through improved communication and technology.
When: April 9-10, 2020
Where: San Francisco, CA
Cost: $1,395
The ContentTECH conference mission is clear: show how the effective use of technology and better processes can help manage, deliver, and scale your enterprise content and provide your customers with better digital experiences. At this conference you'll learn how new technologies and innovative processes are fundamentally changing communications in the next two to five years.
Who: Tech Marketers
What: How the effective use of technology and better processes can help your strategic efforts to create, manage deliver, and scale your enterprise content and provide your customers with better digital experiences.
When: April 20-22, 2020
Where: San Diego, CA
Cost: $1,999
National workforce demographics are changing, millennials are shifting HR strategy, and the retail industry shows no signs of transformation. HR Retail brings together retail and e-Commerce HR innovators to push forward workforce efforts that keep apace with the rapid changes in the retail industry.
Who: HR Professionals
What: Senior level executives will meet to share the insights and strategies needed to adapt to today's changing retail HR world.
When: April 20-22, 2020
Where: Austin, TX
Cost: $1,699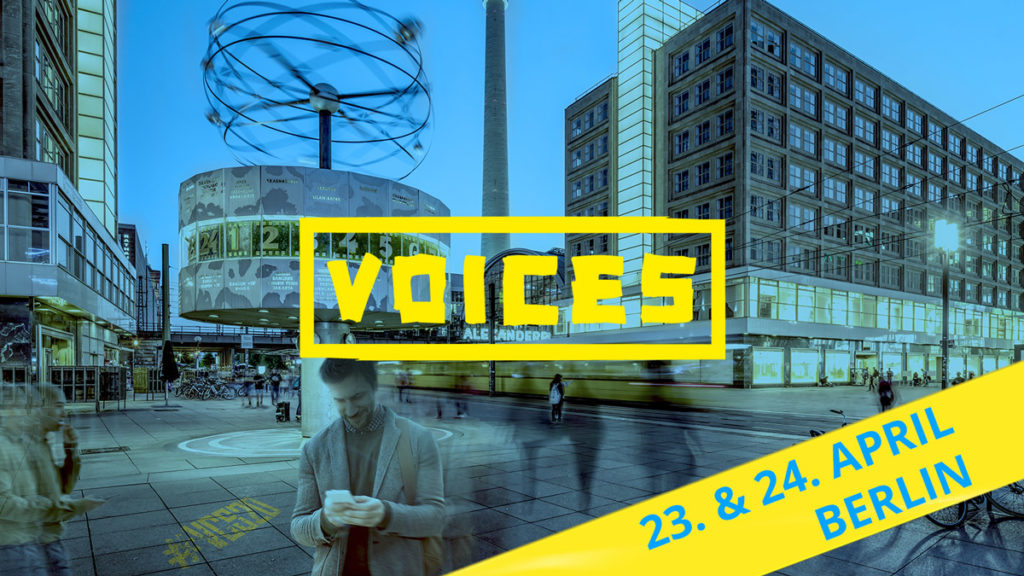 VOICES 2020 is the leading conference for internal communications and employee experience. It brings together experience reports from our customers and the best thought-leadership in the internal communications sphere. If you live for authentic content, bold strategies and great stories, you've come to the right place. Before you brush up on your German- we have a dedicated English track!
Who: Internal Communicators, Employee Experience, HR
What: Staffbase's conference held in Berlin is one of the largest gatherings of employee experience and internal communications professionals in Germany.
When: April 23-24, 2020
Where: Berlin, DE
Cost: €490 (Early-Bird Ticket available until 1.31.20), €690 (Standard Ticket)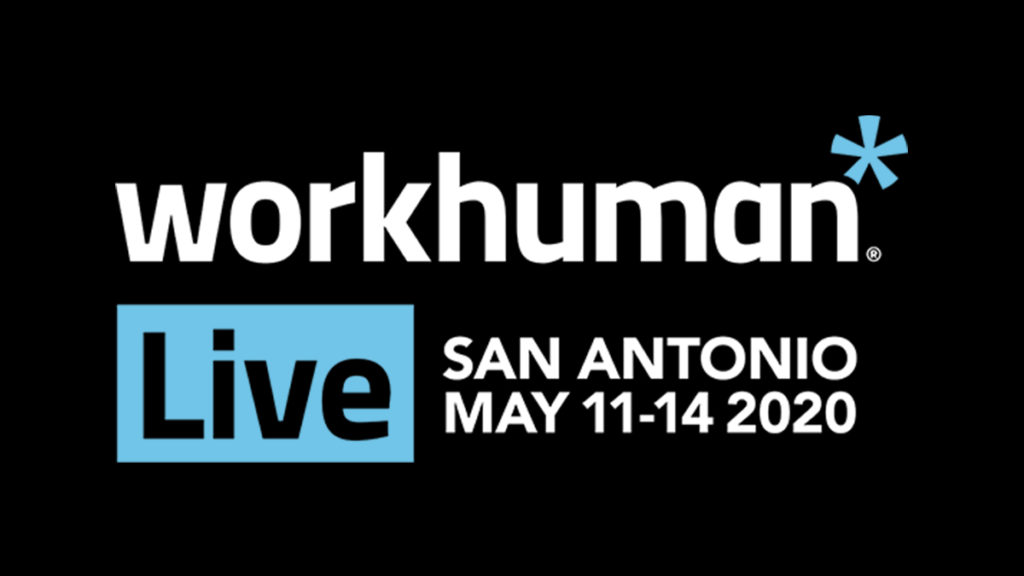 Work Human goes beyond HR and delves into the data behind gratitude, implementing human rights in the workplace, and other provocative issues surrounding the future of work. It's about usable, sharable, actionable content – and a village of experts, thought leaders, researchers, and others who'll use their knowledge to propel us to where we want to go.
Who: HR and Communication Professionals
What: With eight content tracks, more than 70 breakout sessions and 100+ speakers, you will be immersed in a positive, HR-focused conference.
When: May 11-14, 2020
Where: San Antonio, TX
Cost: $1,795
During this three-day program, you'll hear inspiring ideas for keeping your employee audience informed, engaged, and entertained. Discover techniques for supporting your organization's internal communications objectives, along with the latest in communication technology.
Who: Internal Communicators
What: Discover proven techniques and inspiring ideas from some of the best minds in internal communications.
When: May 13-15, 2020
Where: Charlotte, NC
Cost: $1,215 (nonmember), $890 (PRSA Member)
Learn how HR and internal communications can work together to foster improved employee engagement. Discover new ways to identify and meet the needs and preferences of your audience —and stakeholders—when delivering information.

Who: HR Professionals and Internal Communicators 

What: Join your peers to learn how HR & Communications teams can work more effectively to drive higher performing teams and boost organizational results.

When: May 19-21, 2020

Where: New York, NY

Cost: Online registration will open soon!

Digital Workplace Experience gives conference-goers four main reasons to attend: see inside the world's best digital workplaces, shape your digital leadership, build your network, and get digital workplace therapy!
Who: Employee Experience and Culture Practitioners
What: Learn about the employee journey, digital workplace platforms, the future of work, and leadership transformation.
When: June 3-5, 2020
Where: Chicago, IL
Cost: $2,295 (3-day pass), $1,695 (2-Day pass)
HR360 is the meeting place for Global and European HR leaders from the World's biggest companies to share practical insights on how to boost the business bottom line.
Who: HR Leaders
What: You will learn how businesses are achieving results whilst getting ready for the increasingly digital new world of work.
When: June 4-5, 2020
Where: Vienna, Austria
Cost: £1,199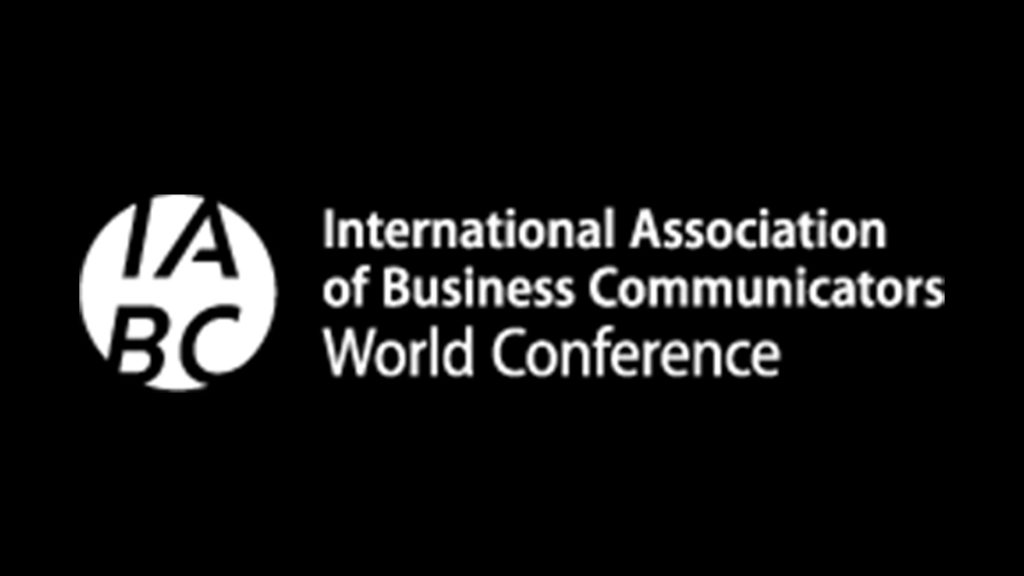 The IABC World Conference is a long-standing, global professional development event designed for communication practitioners. With the theme "Shift: #AreYouReady" and an eye toward the latest trends, solutions and ideas, the 2020 IABC World Conference will explore the newest challenges and opportunities facing the communication profession.
Who: Internal Communicators
What: Gain the knowledge, tools, and ideas we need to be prepared for what's ahead in the world of internal communications and business.
When: June 14-17, 2020
Where: Chicago, IL
Cost: $1,921 (member price), $2,352 (nonmember price)
WBR's HR Healthcare is a forum for 200 healthcare HR innovators to share, network, and learn. Sessions are focused on attendee collaborating in pushing forward workforce efforts that keep apace with the rapidly changing healthcare landscape.
Who: HR Leaders in healthcare
What: Discover the tools, insights, innovations, and cutting-edge solutions needed to evolve your hiring strategies in an ever-changing healthcare industry.
When: June 23-24, 2020
Where: Austin, TX
Cost: $999
Every year, tens of thousands of marketers, salespeople, and customer success pros converge in Boston for a week of learning, inspiration, and connection at INBOUND. Since 2012, this annual event has grown to 24,000+ attendees from over 110 countries. INBOUND is one of the fastest-growing business events in the world because of the unmissable content!
Who: Internal Communicators
What: INBOUND features four days of inspiring talks from speakers like Michelle Obama, Issa Rae, and Gary Vaynerchuk, plus educational breakout sessions led by innovative marketing, sales, and customer success practitioners. 
When: August 18-21, 2020
Where: Boston, MA
Cost: $799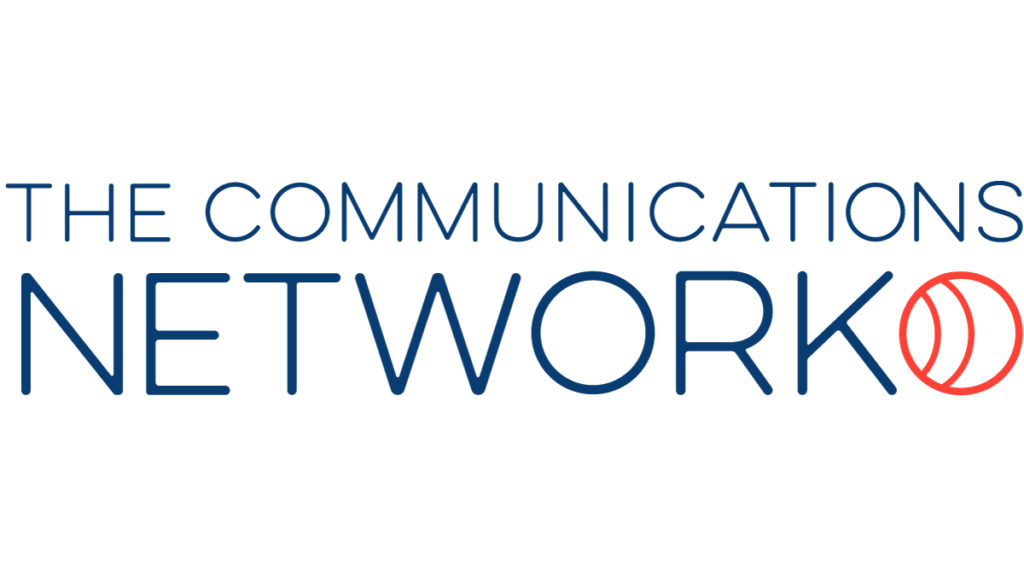 The Communications Network Annual Conference is the premier global leadership gathering for Foundations and Nonprofit leaders committed to building a better world through the smart and deliberate use of strategic communications.

Who: Internal Communicators
What: ComNet is the annual conference of The Communications Network, an organization that connects leaders working in communications for good to the top professionals and best ideas in the field.

When: September 23-25, 2020
Where: Atlanta, GA
Cost: Application-based
Now that you have an idea of the can't-miss conferences in the coming months, it's time to get planning your travels so you can join in the conversation!
If you're having trouble convincing your boss about the benefits of attending conferences, don't forget that many conference hosts provide resources to make a solid case to your boss.
Conferences are the best way to connect and learn from fellow communicators and we hope we have the opportunity to see you at some of these great events!
Feel free to contact us if you'd like more information on how to elevate your internal communication. You might also be interested in the following articles: