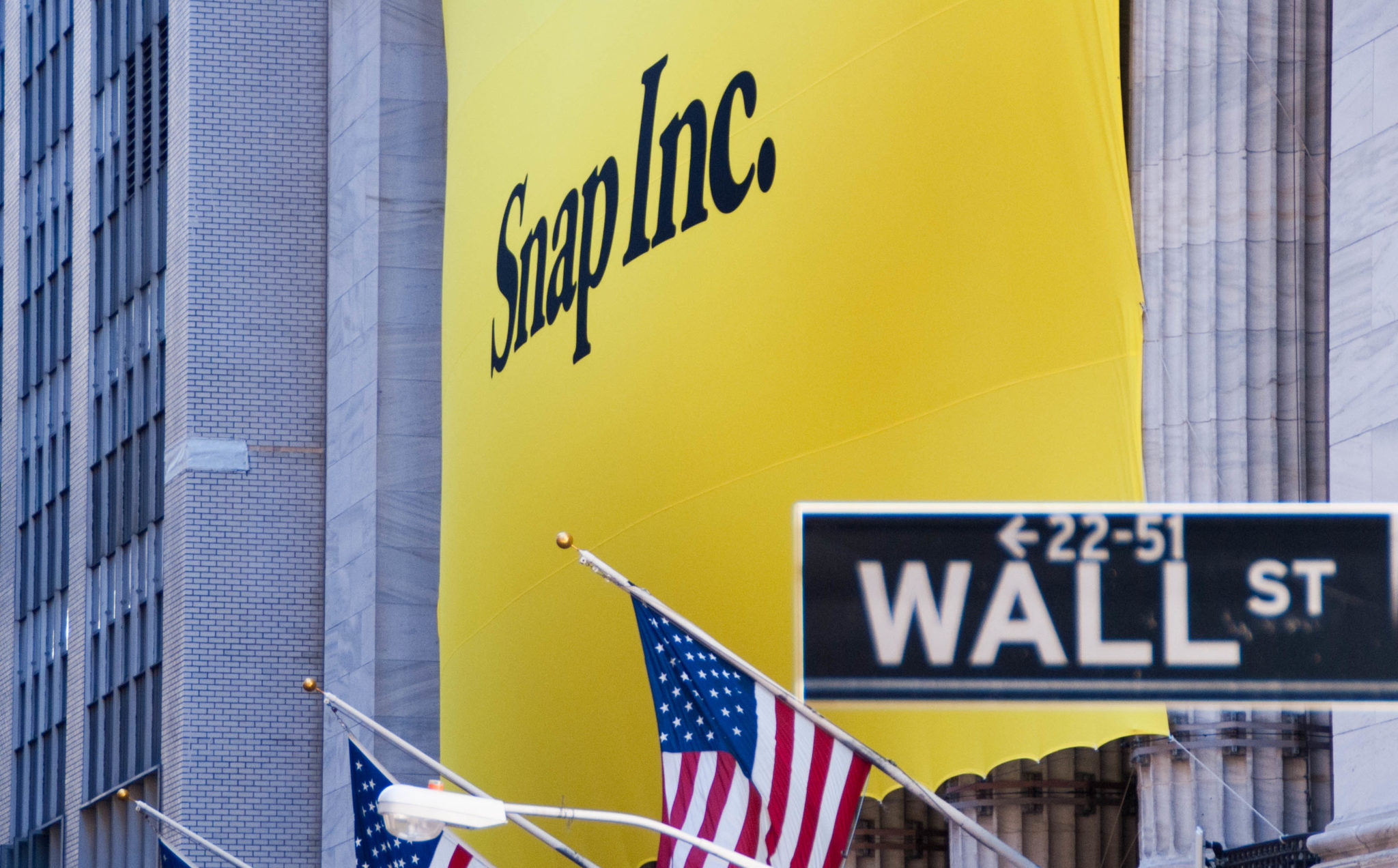 Employee communication apps are increasingly popular among organizations looking for mobile-first ways to stimulate workplace commitment. But they often fail to live up to their fullest potential. Much like a Snap, there's a risk that any engagement they do manage to create will be ephemeral. But it doesn't have to be that way. Here's why.
If you're a millennial (or a Wall Street trader, for that matter), you're certain to have heard of Snapchat. The social media app created a stir in March 2017 when their IPO of $17 quickly rose to a high of $27. Six months later, they were making headlines for the opposite reason, as their shares fell 13% below their original price.
Anything you can do, I can do better."

Irving Berlin
There's a joke in Silicon Valley that Snapchat is just an arm of Facebook's product development team: in little more than a year, Facebook-owned Instagram, as well as its Messenger service, snapped up all of the once unique features of the popular image sharing and multimedia app. That Snapchat has struggled to compete with Facebook and make its public value apparent to investors should be a caveat to every digital developer treading through the competitive social media landscape.
Employee engagement apps are no exception. Many are sold on promises of instantaneous change that too often amount to little more than temporary stop-gap solutions focused on the here and now-as opposed to creating the kind of broad cultural transformation within an organization that leads to real and lasting value and an improved employee experience.
1. The Engagement Is Short-Lived
Anyone who's ever taken a Snapchat photo (and if you're a millennial then it's likely you have) knows that the whole point is that it won't last. Such impermanence might be great in some instances, but it's an epic fail if you're an employer trying to create real connections within your workforce. An engagement app released without thought to an organization's greater digital workplace strategy will often work this way, creating sparks of interest in the deployment phase that fail to catch fire in terms of widespread use.
Because of Snapchat's deliberate decision not to make user growth its primary mission, they've become overly dependent on advertisers who simply "can't wrap their heads around the potential returns of using the platform." With many enterprise social networks, unrealistic expectations for their sustained benefits and a lack of clear goals can all-too-quickly force organizational leaders to lose sight of the true ROI of such programs, thus stymying any chance for their ongoing success.
2. The Reach Is Too Limited
Snapchat reaches 18% of social media users in the US who spend an average of 30 minutes per day in the app. Those are impressive numbers, but they're in steady decline and a mere drop in the bucket compared to Facebook, which has had years to cultivate its massive global audience. The same could be said of some engagement app projects: short-sighted goals may result in encouraging deployment metrics, but over time and for a variety of reasons-including a failure of management to proactively lead the change they hope to affect-usage dwindles. The result is often a vicious cycle of failed (and costly) bids for engagement that can lead to cynicism regarding digitization programs in general.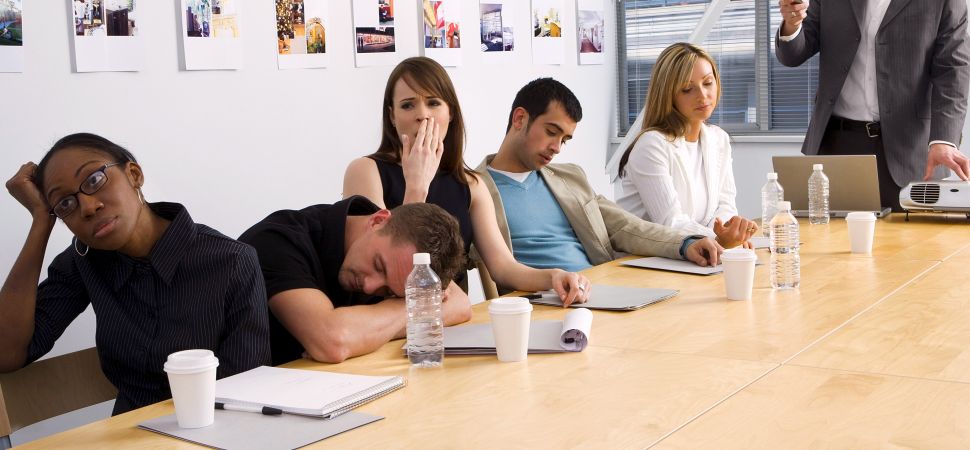 3. The Skeptics Are Left out of the Equation
When it comes to the adoption of any new technology, skeptics are always in the majority. That's as true for Snapchat as it is for digital workplace initiatives. While an employee engagement app might provide an effective way of revealing that a company has satisfied employees who claim to be happy with their work, generally it's those less than satisfied workers who are looking for proven and effective ways to better do their jobs. "When it comes to engagement . . . frustrated and dissatisfied people tend to find creative breakthroughs when incentivized and supported in the right way." These outliers are often the very people who could find the greatest value from digital workplace tools but, wary of change, will actively avoid such innovations until they become established norms. 
4. The Value Is Not Clear
Engagement initiatives might do a good job of providing organizations with a means of surveying where their people stand at a given point in time, but then what? Convincing them to change their mindset and behavior requires a robust platform that can address multiple use cases, not to mention a solid, scalable plan for attaining success over the long-term. It may not be sexy, but making an app's value apparent to an ever-growing body of actively engaged users means first showcasing its practicality. Bells and whistles can come later. Don't dismiss the importance of steady growth to the continued success of your digitization initiatives; user growth will be a measurable sign of true engagement.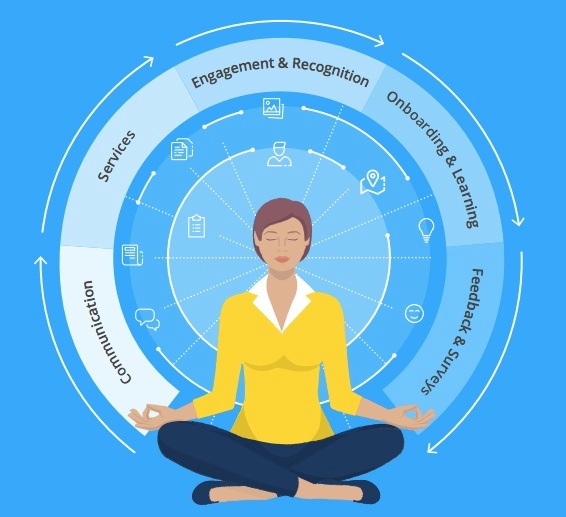 The Takeaway? Engagement Is Just One Aspect of Experience
Just as Snapchat's functions have been successfully appropriated by Facebook-to much wider use-so too will the effectiveness of an employee experience platform be far greater when it has been designed to offer pragmatic benefits and can evolve to reach everyone over the long term. But remember, building a digital workplace is about more than implementing new technologies. Creating true and lasting value from such measures demands that a workforce change its way of thinking. Leading that change won't be a snap, but when it starts from the top and looks to the future it will last a lot longer. 
Read more about employee communication apps: