Staffbase is a global market leader in mobile-first end-to-end employee communication platforms that engage diverse, disconnected and distributed workforces. Staffbase provides branded apps and intranets that improve employee experience for more than 1000 customers worldwide, including Adidas, Audi, DHL, Iron Ore Company of Canada, Paulaner, UC Health and US LBM.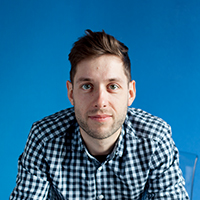 Martin Böhringer, CEO and co-founder of Staffbase
Martin is passionate about helping organisations interact with their employees in a more direct and meaningful way. He is an intranet and communications expert who did multiple years of research in the field (and holds a PhD). After his research career, he has been active as an entrepreneur, leading a Forrester "Pioneer Vendor" cloud product before co-founding Staffbase.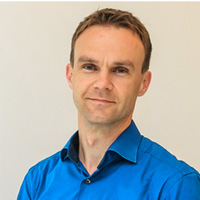 Frank Wolf, CMO and co-founder of Staffbase
Frank is an intranet and communication expert and author of the "Social Intranet" book. He has more than a decade of experience working with enterprise software from holding leading positions with Accenture and T-Systems. He is passionate about digital technologies that create an enjoyable place to work.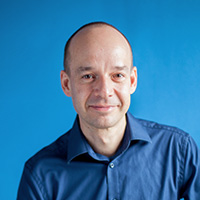 Dr. Lutz Gerlach, COO and co-founder of Staffbase
Lutz has spent more than a decade helping companies increase their employee engagement and establishing knowledge cultures within organisations. After doing intensive research in the field he received a PhD in Organizational Science and has gone on to follow his passion for creating a new, fun workplace. Before co-founding Staffbase as COO, Lutz led operations at a cloud-based B2B startup.
Locations
New York
Staffbase Inc.
251 W 30th St, 11th Floor
New York, NY 10001
United States
+1 929-900-1500
Chemnitz
Staffbase GmbH
Annaberger Straße 73
09111 Chemnitz
Germany
+49 371 91909090
Dresden
Staffbase GmbH
Seestraße 8
01067 Dresden
Germany
Köln
Staffbase GmbH
Friesenplatz 4
50672 Köln
Germany
Amsterdam
Staffbase B.V.
Nieuwezijds Voorburgwal 68
1012 SE, Amsterdam
Netherlands
London
Staffbase UK Ltd.
2 Stephen Street
London
W1T 1AN
United Kingdom
München
Staffbase GmbH
Kaufingerstraße 24
80331 München
Germany
Leipzig
Staffbase GmbH
c/o SpinLab Accelerator
Spinnereistraße 7
04179 Leipzig
Germany
Berlin
Staffbase GmbH
Linienstraße 214
10119 Berlin
Germany
Get more information as well as our logo and images here. If you need additional material please contact us at hi@staffbase.com.