Staffbase is a mobile-first employee experience platform which enables our customers to support the full employee lifecycle with a single, fully branded app. From recruiting to onboarding over ongoing development and engagement. Our app is powered by a secure enterprise-grade service and verified by industry leaders worldwide.   We enable companies to put their employees first – to engage with their hearts and minds every day and to reach them on the device they look at daily – their smartphone.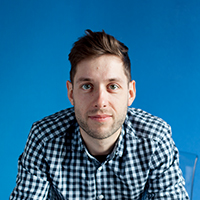 Martin Böhringer, CEO and co-founder of Staffbase
Martin is passionate about helping organisations interact with their employees in a more direct and meaningful way. He is an intranet and communications expert who did multiple years of research in the field (and holds a PhD). After his research career, he has been active as an entrepreneur, leading a Forrester "Pioneer Vendor" cloud product before co-founding Staffbase.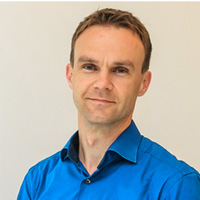 Frank Wolf, CMO and co-founder of Staffbase
Frank is an intranet and communication expert and author of the "Social Intranet" book. He has more than a decade of experience working with enterprise software from holding leading positions with Accenture and T-Systems. He is passionate about digital technologies that create an enjoyable place to work.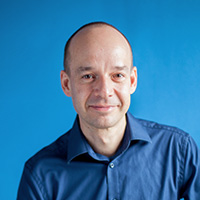 Dr. Lutz Gerlach, COO and co-founder of Staffbase
Lutz has spent more than a decade helping companies increase their employee engagement and establishing knowledge cultures within organisations. After doing intensive research in the field he received a PhD in Organizational Science and has gone on to follow his passion for creating a new, fun workplace. Before co-founding Staffbase as COO, Lutz led operations at a cloud-based B2B startup.

Locations
New York
Staffbase Inc.
251 W 30th St, 11th Floor
New York, NY 10001
United States
+1 929-900-1500
Chemnitz
Staffbase GmbH
Annaberger Straße 73
09111 Chemnitz
Germany
+49 371 91909090
Dresden
Staffbase GmbH
Waisenhausstraße 8
01067 Dresden
Germany
Köln
Staffbase GmbH
Friesenplatz 4
50672 Köln
Germany
Amsterdam
Staffbase B.V.
Nieuwezijds Voorburgwal 68
1012 SE, Amsterdam
Netherlands
London
Staffbase UK Ltd.
2 Stephen Street
London
W1T 1AN
United Kingdom
München
Staffbase GmbH
Kaufingerstraße 24
80331 München
Germany
Leipzig
Staffbase GmbH
Augustusplatz 9
04109 Leipzig
Germany
Get more information as well as our logo and images here. If you need additional material please contact us at hi@staffbase.com.