Building Solid Construction Industry Communication with an Employee App
Achieving Zero Accidents Is Job #1 for Internal Communications
In the construction industry, employee safety is a top priority. But with so many workers either off-site and far from their home base, or between satellite offices and construction sites, efficient communication can be a challenge. With a branded employee app you can immediately provide all of your employees with targeted information, practical HR tools and services, and important safety updates. Wherever they are and whenever they need it.
Constructive Communication
Connect your people no matter where they are and what they're doing

In the construction industry, where your employees work, what they do, and what they need all vary. And for international companies, even languages and security regulations can differ. With an employee app, communications and HR departments can reach their many non-desk workers and target content to meet their specific needs.

Generate real dialogue, interaction, and transparency

Get your employees talking and find out what they really care about. With surveys, feedback channels, and the ability to comment, like, and share, an app for mobile internal communication generates dialogues throughout an organization.

Increase speed, reach, and relevance

When it comes to sharing news, training, and safety procedures in the construction industry, messages must be communicated promptly and reliably. With push notifications, acknowledgement functions, and targeted content, an app helps companies in their efforts to achieve flawless information distribution.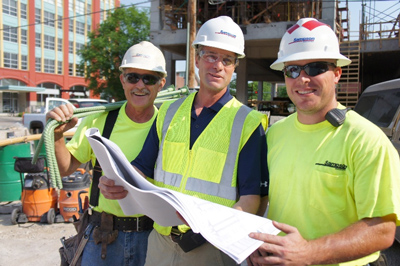 Sampson Construction Builds A Culture Of Wellness With Their Employee App
In December 2017, Sampson Construction launched SampsonHub, an employee experience app from Staffbase. Within a month, 80 percent of their employees were using the app every day to communicate with one another. "There's already more employee interaction, and we're having fun with it," says Travis Lucas, Wellness Director at Sampson. "We're using the chat function now, and we hope to use more functions in the future so that we can make this an even better tool for employees."
Read more about the SampsonHub App
Best Practices for Your Employee App
Create individual invitations
Hold workshops to explain the app to your leadership and colleagues
Facilitate push notifications
Create relevant, targeted content
Make the app fun with games, video, and event registration
Facilitate feedback
Upload relevant documents and forms to the app (e.g., safety protocols)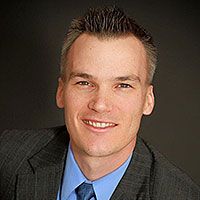 "At a company like ours that's so spread out, the SampsonHub app has given us a great way to communicate. Now, we're able to connect with employees in a way that is useful and engaging."
Travis Lucas - Sampson Construction

Learn More about SAP HR Services in Your Branded Employee App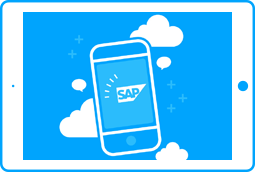 Whitepaper
SAP HR Services in Your Branded Employee App
- There are many reasons to provide your SAP HR services with a branded app, including giving them an easy access point that ensures you're reaching all of your people.