Your Front Door Employee Intranet
No matter where your people work—front line, non-desk, office—Staffbase is the hub for employee communication, key resources and services, and accessing your applications.
The Main Entry Point to Your Digital Workplace

Make Key Resources Easily Accessible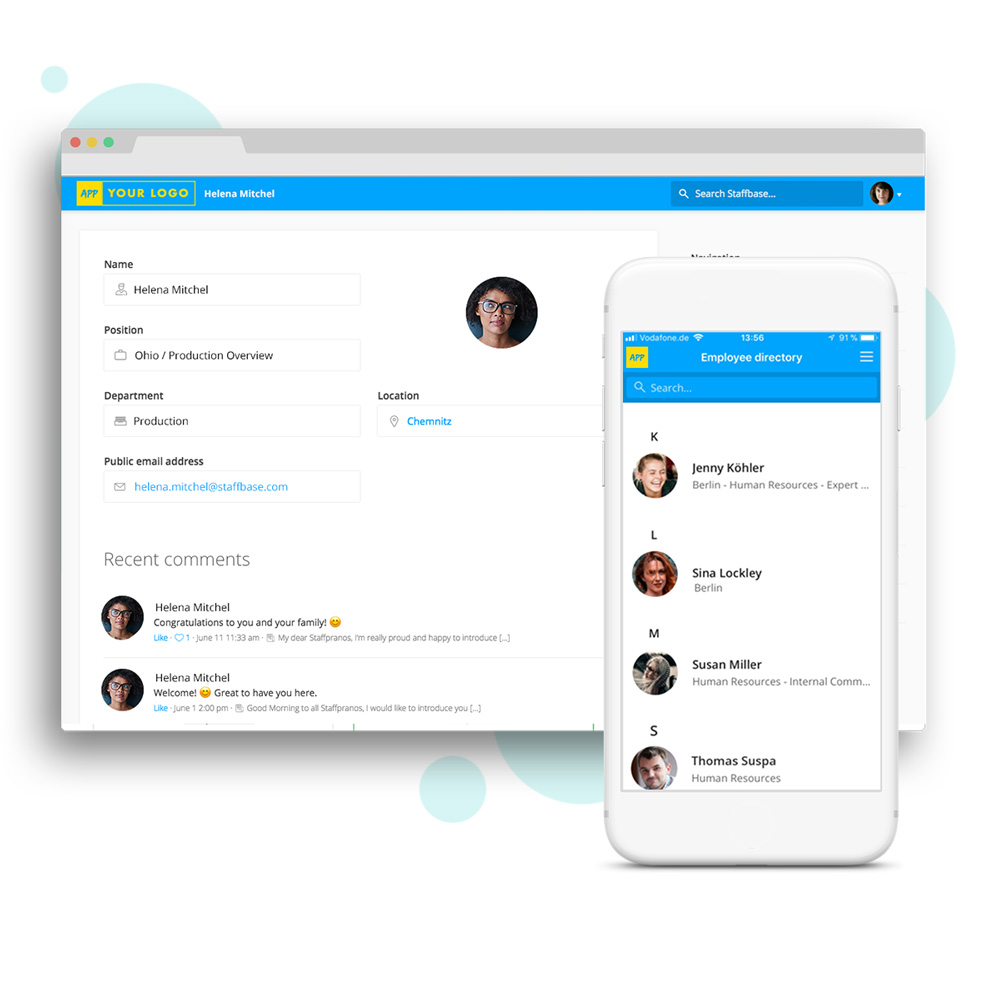 People
The people directory sits at the heart of the Staffbase app, helping employees find coworkers with ease and speed. Filter for different criteria, including expertise, department, or location, and synchronize with directories, including Active Directory, Azure Active Directory, and other HR applications.
Tools
Navigate quickly to frequently-used applications via intranet front page shortcuts and link widgets. Personalize links based on groups and use the Staffbase embedded page Single Sign-On (SSO) to pass authentication credentials to other applications.
Services
Staffbase plugins are designed for simple and useful services like surveys, calendars, links, meal plans, live polls, or event registration. Plugins can be activated for all users or just selected groups. Add your own plugins based on the Staffbase plugin API to provide features or custom integrations.
Search
Locate relevant information easily and quickly with the integrated search. The live search filters names as you type, providing instant access to coworkers.
Publish Corporate Content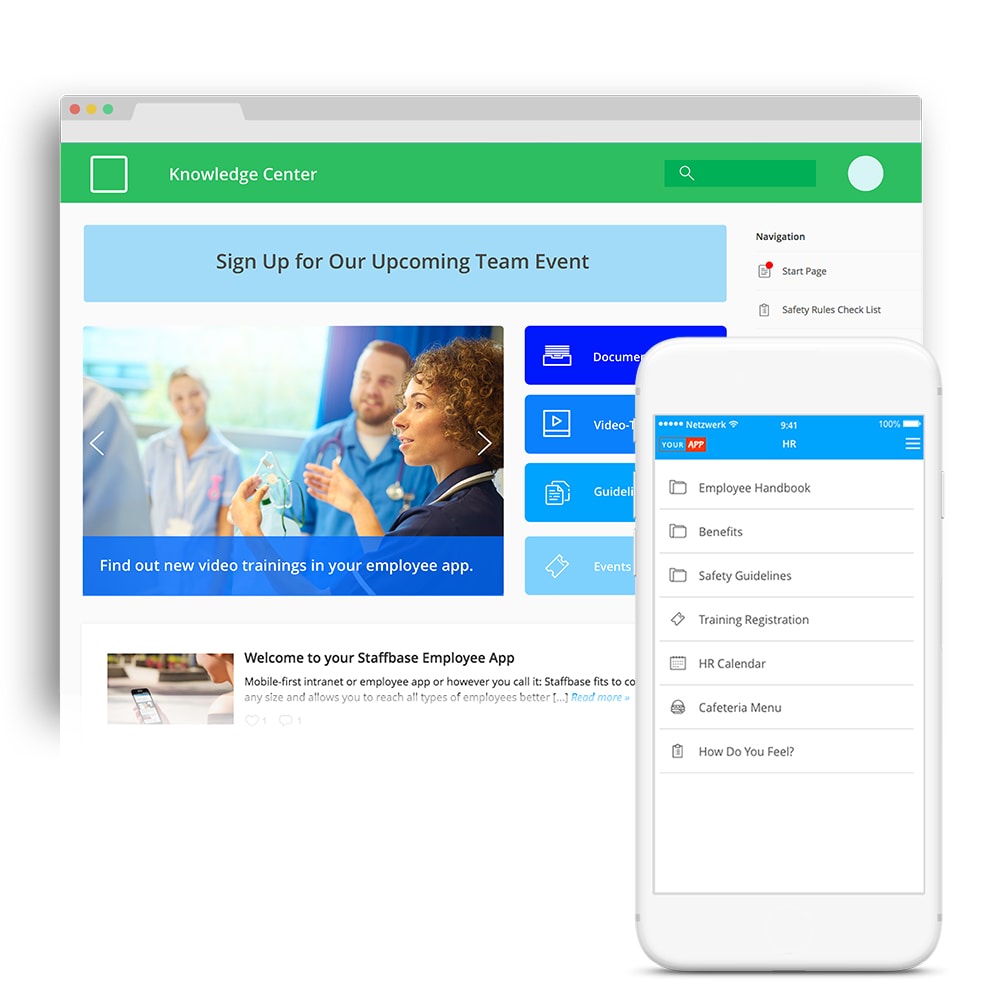 Pages
Design and publish custom pages and use widgets to combine both static and dynamic content on a single site. Decide what content you want mobile users to see and create a unique experience for each channel.
Events
Publicize events and add info pages and feedback forms; let staff share photos and more. Employees can sign up for events and download details into their personal calendar.
Multilingual
International teams are a reality in today's global marketplace. Staffbase supports content in more than 30 languages, with an interface that can be displayed in 18 languages, including Chinese.
Organize
Organize even large amounts of content with Staffbase Spaces and folders. Decentralize content management and governance and deliver the right content for each audience—even in large globally distributed organizations.
Make It Your Own
Brand and personalize Staffbase to make your employees feel right at home. You can create multiple homepages and target them to specific groups within your company.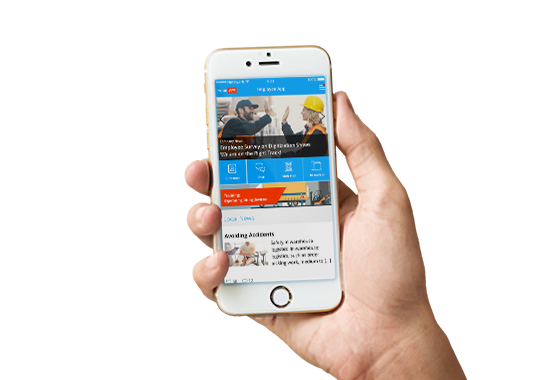 Mobile Is the Future of the Intranet
Intranet, SharePoint, Workplace by Facebook, Slack, or Office 365? The opportunities and challenges of the digital workplace have given internal communicators a wide range of choices for their intranet and workplace strategy. Learn how an employee app serves a multitude of purposes.
Make Your Project a Success
Are You Ready for a Customized Demo?
We'll connect with you right away to learn about your business.
We'll show you exactly how Staffbase can work for you.
We'll guide you through our recommendations for a smooth implementation.
At your request, we'll provide a quote that's tailored to your specifications.
Your App Goes Beyond the Front Door Intranet
Your branded employee app brings all employee-facing tools together