More Than "Just an App," It's the Front Door to Your Organization's Comms and Services
Communication Is the Cornerstone of Our Platform and the Key to Your Success
Verified by hundreds of companies worldwide, Staffbase is the best available platform for mobile-first employee communication. Your own branded app puts information sharing and HR processes at the fingertips of all of your employees, whether they're just down the hall or halfway around the world.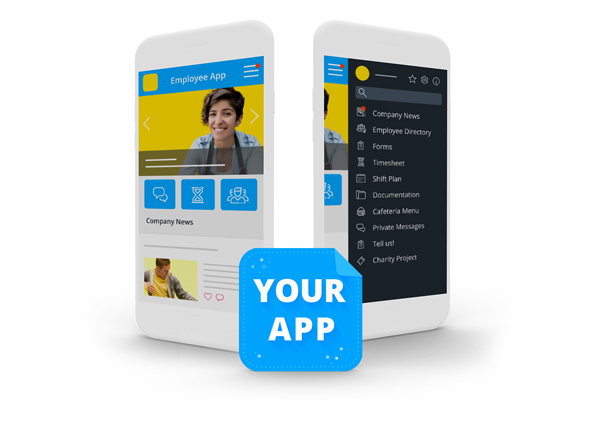 Open the Door to the Employee Experience
We offer plugins for all your communications and employee services needs, including company news, employee directories, time tracking, chat, maps, surveys, calendars, cafeteria menus, and much more.
Learn how
Your own Branded App
Staffbase combines the advantages of a ready-made solution with unique customization options. Get the best of both worlds!
Learn how
Security
Our data privacy policies, product security features, and application security all ensure that your information is protected. Our security features are verified by industry leaders worldwide.
Learn how
User Management
Our extensive experience has allowed us to develop best practices for onboarding, synchronization, and Active Directory (AD) integration that meet all leading industry standards.
Learn how
Integration
Our proven infrastructure allows you to integrate your existing information into the system. From Active Directory (AD) to SharePoint, nothing is lost.
Learn how