NEW YORK March 20, 2017– Staffbase today announced the opening of its New York offices and the rollout of the world's first Employee Experience Platform. Recognizing that employers need to connect with their teams effortlessly, Staffbase developed a single, custom-branded mobile app that engages employees from recruitment to retention to retirement. Today, companies like Adidas, Siemens, Ogilvy, Tradewinds Resorts, Audi, and many more are transforming their corporate cultures and engaging their employees, all through their mobile phones. Gallup reports that a whopping 68% of employees feel disengaged at work. Intranets, email and social platforms fail to connect with these workers. This is especially true for the 2+ billion deskless employees worldwide (70M in the US) who are without access to corporate email accounts and employee-directed news. Employees, especially Millennials, are seeking a connection through their most ubiquitous device – their phones. "The war for talent is over and the talent won," said Staffbase Co-Founder Frank Wolf. "If you don't value the employee experience – from their first encounter with a company until they exit – recruits and employees will leave. It starts by giving them a "Staffbase" or virtual company home that they can connect to on their terms and feel 100% aligned with the company's purpose." Staffbase's German-engineered, modular SaaS platform is 100% customizable with the most comprehensive feature set, to grow as you go, and includes:
Pre-boarding
Orientation and initial training
Services (e.g. paystubs, vacation)
Learning and development
Engagement and surveys
Communication and messaging
Rewards and recognition
Benefits
Alumni outreach
Listening and feedback
Implementing Staffbase is fast and easy for HR and Internal Comms leaders. Its open API lets users rapidly integrate with corporate databases and 3rd party systems, like Microsoft SharePoint, with the highest levels of targeting and security with virtually no training or onboarding time. Organizations can instantly demo the custom branded app and discover what dozens of Staffbase users already experience:
50-90% of employees download and use their company app
75% of users read content within an hour after receiving a push notification
Highly targeted, authentic messages to employees by work group, region, employment stage or title
3x higher employee reach compared to their existing intranets
"Staffbase has transformed the way we communicate with our employees," says Don Wooldridge, vice president of culture development and training at Tradewinds Grand Islands Resort. "We use Staffbase to get crucial information out in a timely way but also to listen to employee feedback and share essential work related forms and benefits information."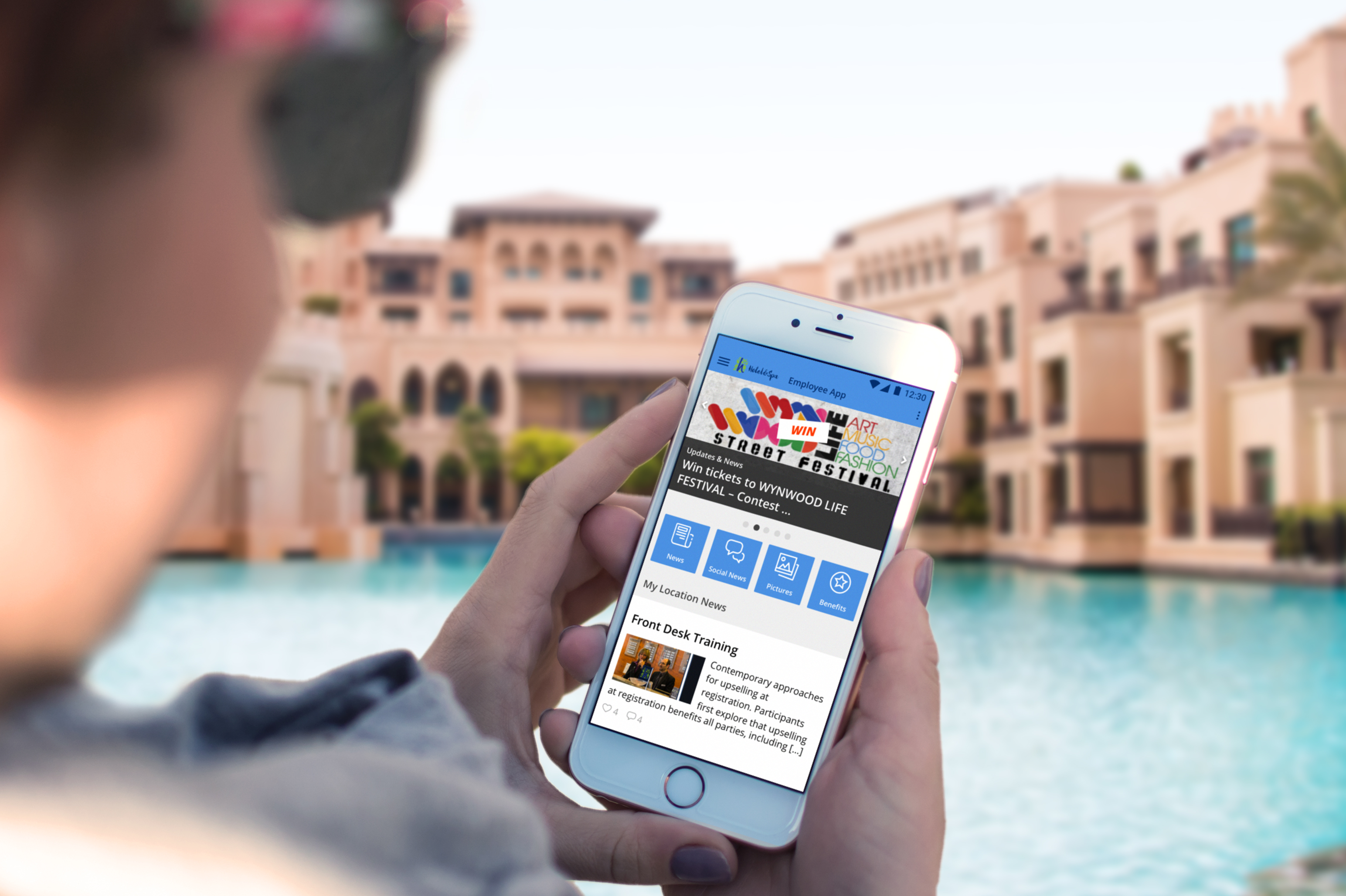 About Staffbase

Venture-funded and founded in 2014 in Germany, Staffbase is the world's first Employee Experience Platform that helps HR and Communication leaders to transform their organizations into places where people feel connected and proud to come to work. Staffbase lets employers and employees connect authentically from recruitment to retention and retirement with a branded, modular app to access critical communications through a single app store download. Staffbase supports industry leaders to manage the employee experience and engage their diverse and distributed workforces, any time, anywhere. Try Staffbase now and follow us on Twitter, LinkedIn and Facebook.