In the Pocket and on the Go: Your Own Public Transport Employee App
Get Your Staff Onboard and Bring Them Along for the Ride
Non-desk employees rarely have access to internal corporate news or the chance to share insights with colleagues. In the public transport sector, this pitfall can be easily avoided. With your branded employee app you can provide all of your employees with targeted information, practical HR tools and services, and the opportunity to give useful feedback.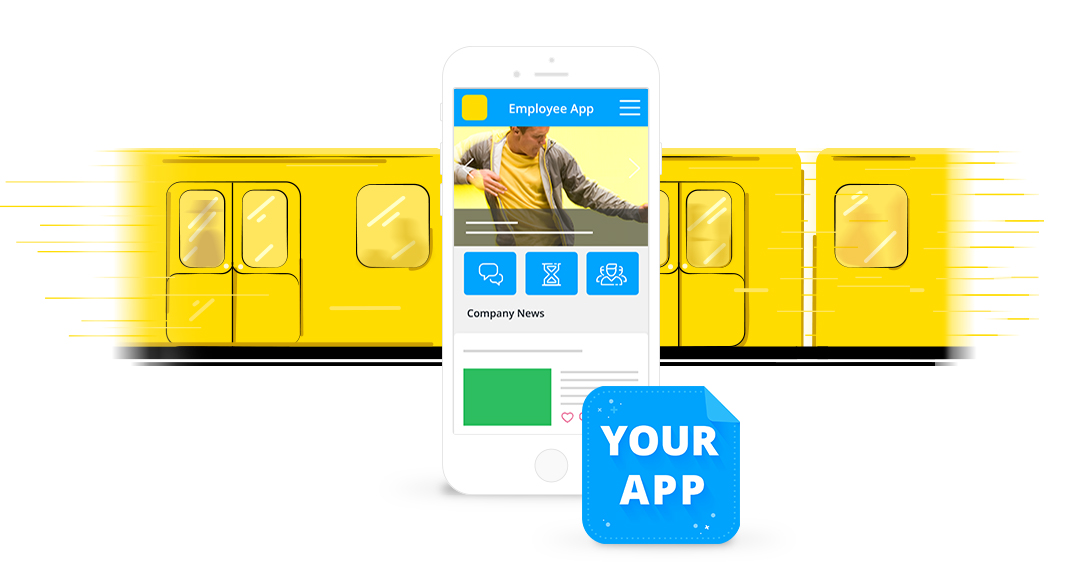 "Stations"
Quick Crisis Management

Ensuring that public transport runs smoothly means keeping your employees informed in real time about hazardous weather conditions, outages and maintenance, or sudden road or track closures. Well-informed employees are generally happy employees, and the same goes for your customers. Employee satisfaction also reflects an open and engaging corporate culture.

Read how customers managed crisis with the help of their employee app

It's All in the Palm of Your Hand

For deskless workers, the bureaucratic parts of their job are often hard to manage without direct access to documents and HR platforms. With their own mobile employee app, these issues are no longer a problem: Employees can use the app to request vacation days, view their shift schedule, access forms, etc.

Watch the webinar on how an employee app fits best with your intranet and workplace strategy

Turning Employees into Teammates

Employees in public transport often have little direct contact with their colleagues. Your own employee app gives remote or isolated workers the sense of being part of a team and allows them to see their place in the bigger picture. Such networks promote a feeling of close emotional association with your company.

Read the case study about how Brink's internal communications app improves employee recognition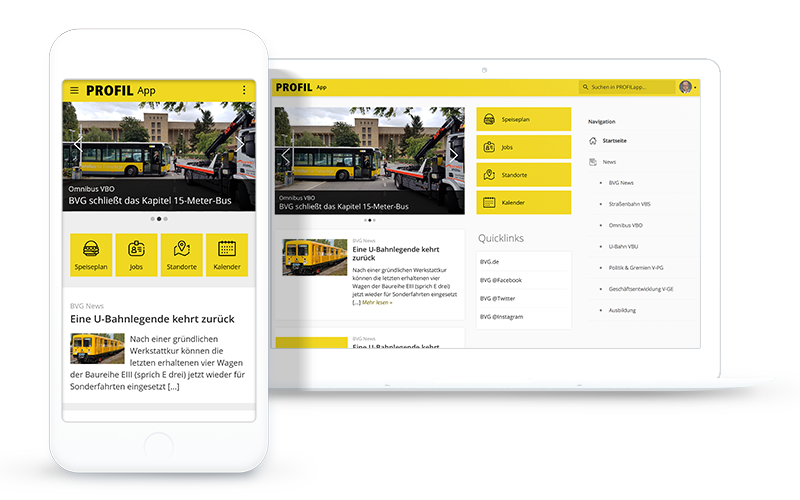 Going Mobile at One of Germany's Largest Public Transport Companies
The Berliner Verkehrsbetriebe (BVG) manages the German capital's U-Bahn railway, tram, bus, and ferry networks. With its PROFIL employee app, not only has the company created a mobile internal news channel, but they've also established an effective tool for training and onboarding. These features are available in multiple languages for the benefit of international employees. The handling of crisis situations such as extreme weather conditions can now be communicated via the app, as well as shift schedules, internal job offers, or even the daily cafeteria menu.
Read More About the BVG PROFIL App
Our Public Transport Customers Successfully Connect Their Employees with a Branded App.




Read the Latest Real-World Tips on Internal Communication
E-Book
Engaging the [Digital] Workforce
-
Read a selection of exciting case studies that reveal how modern employee communication is essential to your digital workplace strategy.
Learn More About SAP HR Services in Your Branded Employee App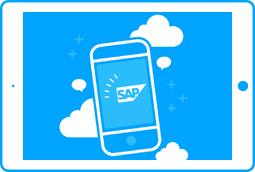 Whitepaper
SAP HR Services in Your Branded Employee App
- There are numerous reasons to invest in providing your SAP HR services with a branded app, including the creation of a mobile access point for all HR services and the ability to reach all of your employees.