Ask the Organization – Peer-to-Peer Communication in Your Employee App
Overview
Create a channel for employees to communicate and help one another. This allows problems or unresolved questions to be clarified between colleagues.
Learn more about location- or department-specific channels in Local News.
How does it look to users?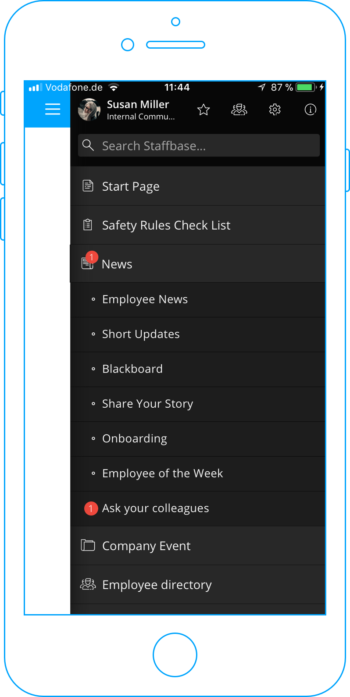 Provide a specific employee channel. Let them share pictures and questions with colleagues.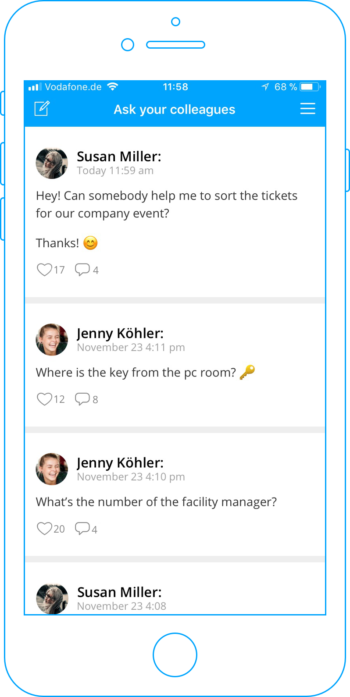 Company channel user view. Users can make comments and like articles. They're also able to share pictures. Learn more about channel settings in Corporate News.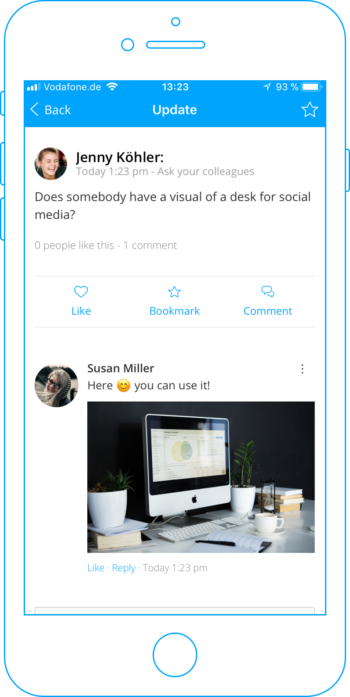 User view on a post. Users can upload pictures, like and comment.
Case Study on "Ask Your Organization"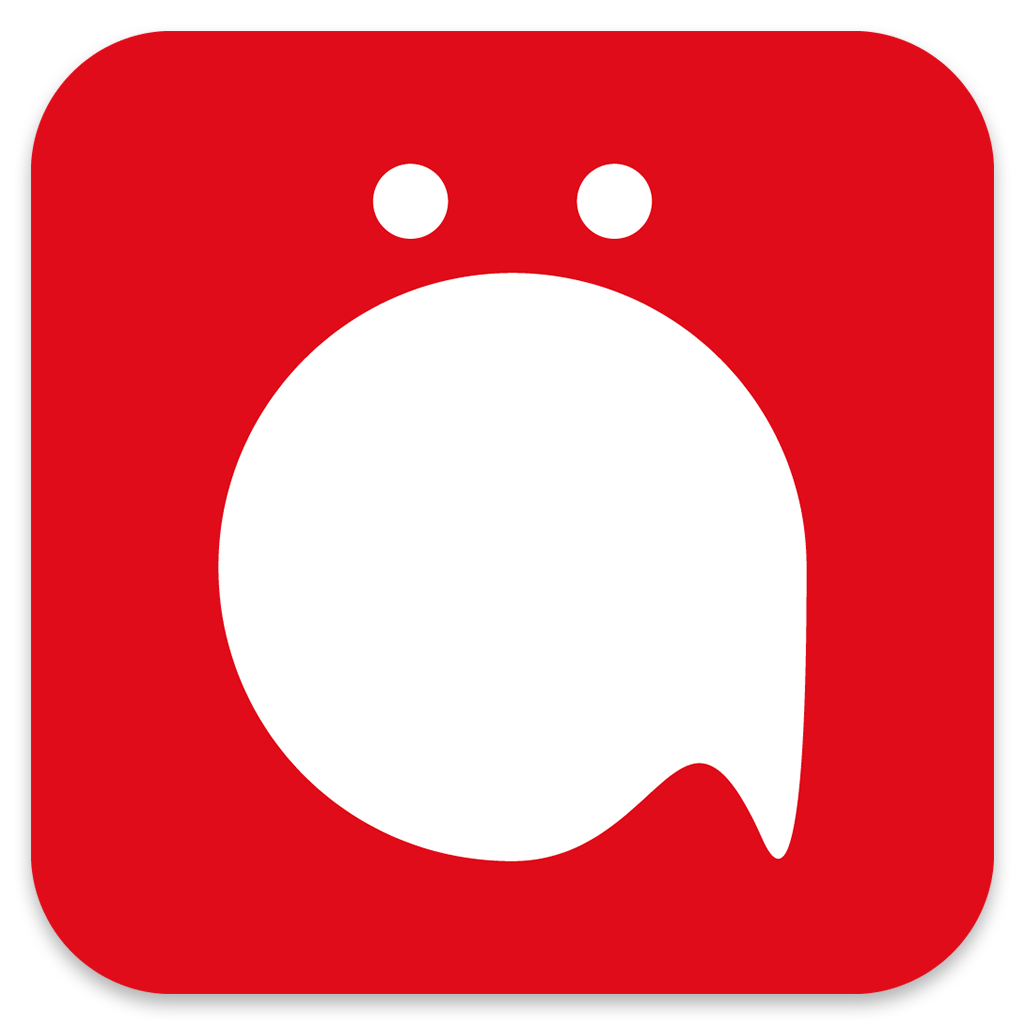 Swapping Old for New, A German Public Utilities Provider Welcomes Digitization with Their Employee App
Read the Case Study!