Corporate News – Keep All Employees Up-To-Date with an Employee App
Overview
Always keep your employees up-to-date with in-house information, industry news, or key statistics. Pictures and videos make reports more vivid; push messages guarantee an immediate reaction to content; and comments enable employee interaction. With company news in their app, your people are informed quickly and comprehensively, ultimately leading to greater company identification.
How does Corporate News look to users?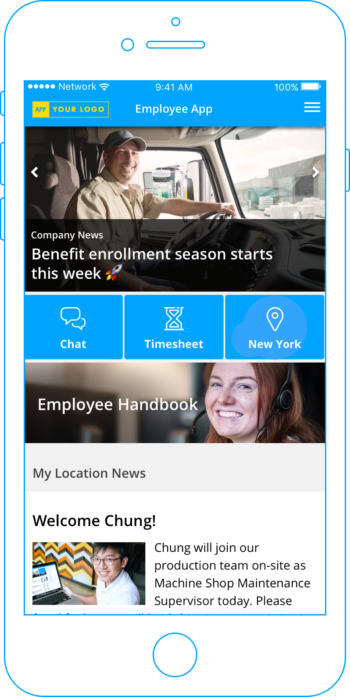 News can be displayed on a stage (top) and as part of a news stream (bottom).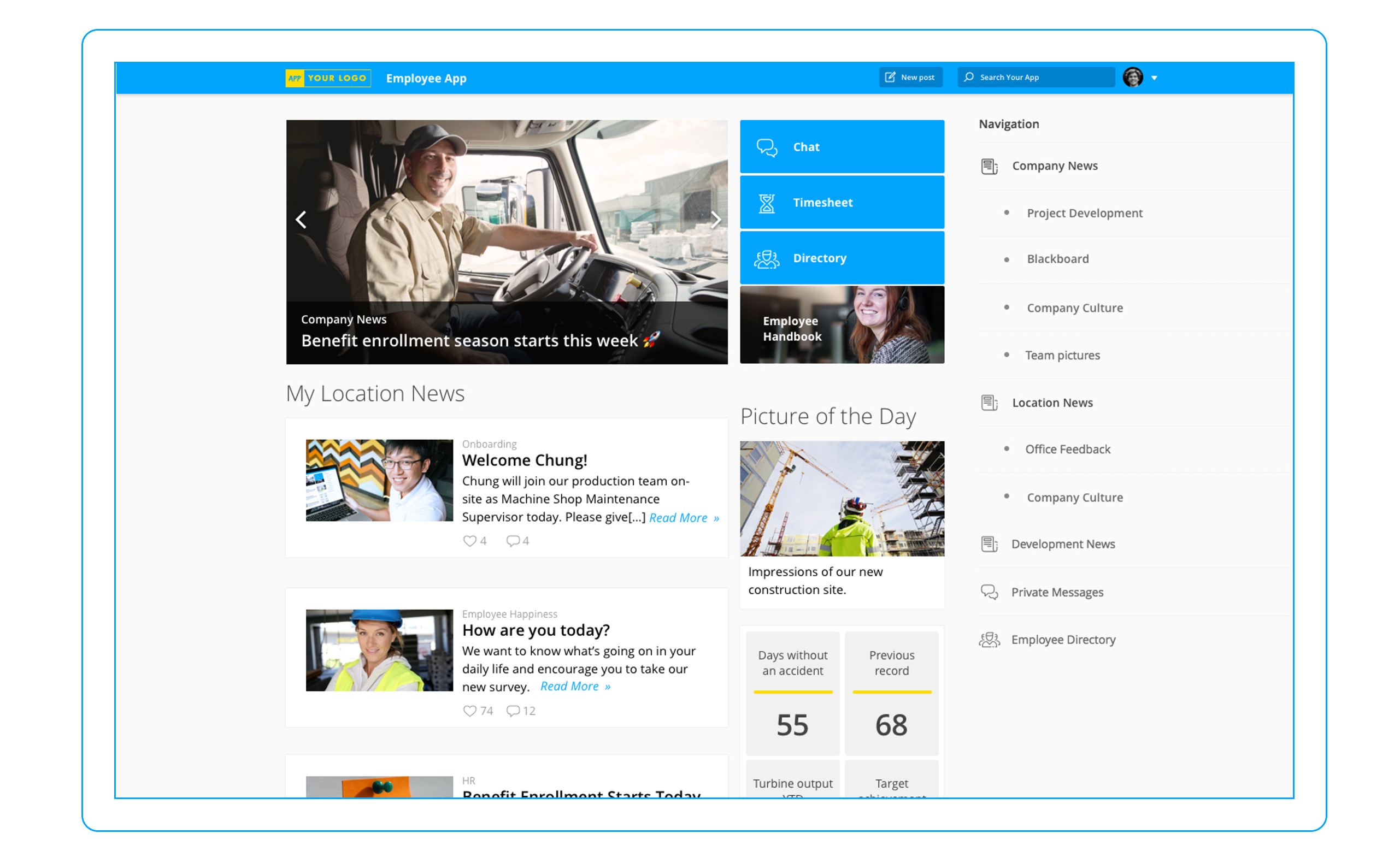 Desktop view of the news stage and the news stream.
Readers can comment, like, bookmark, and share. Users are also able to use emojis. All these interaction features can be switched off by the admin.
How does Corporate News look to admins and editors?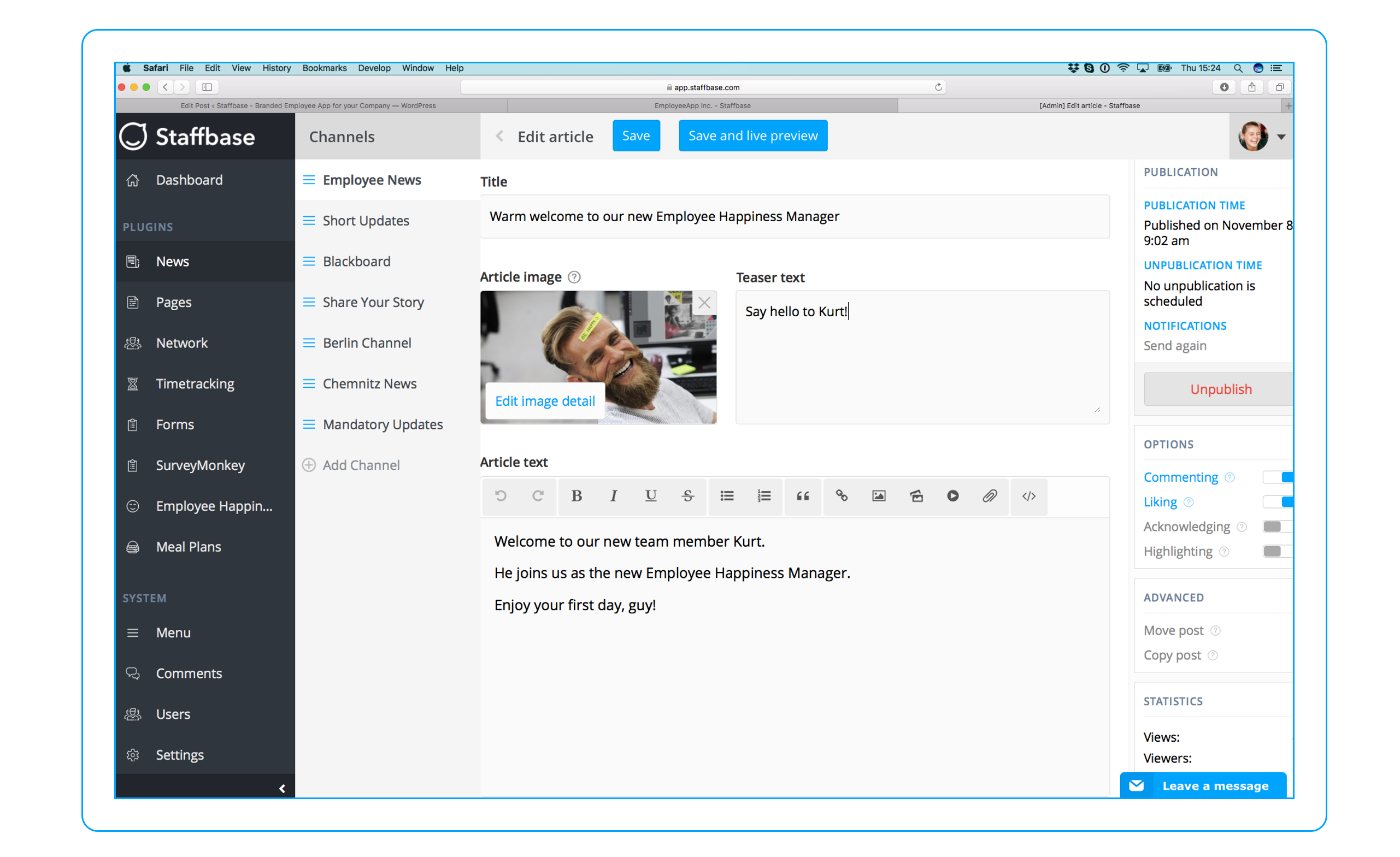 Editors can create content via a built-in CMS system. Articles can be scheduled as well as copied and moved to other channels.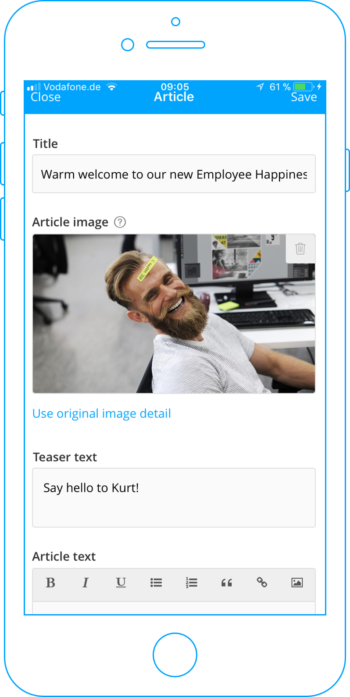 Editors can also create content via mobile devices. Articles can be edited in the frontend on desktops, smartphones, or tablets. Editors are also able to adapt functions like comments, likes, acknowledgments, or highlighting an article.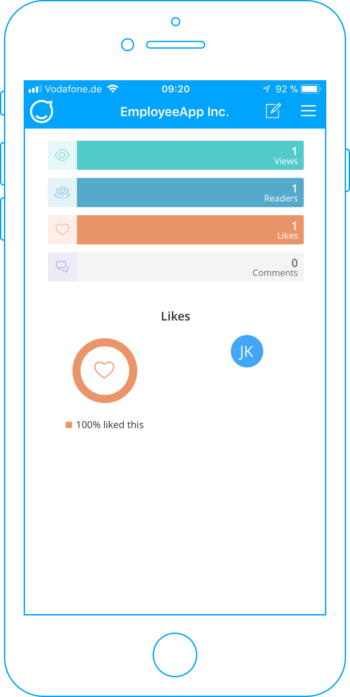 With the statistic function, editors and admins get an overview of how many times an article been viewed or read by employees. They can also see likes and comments, as well as who has acknowledged an article.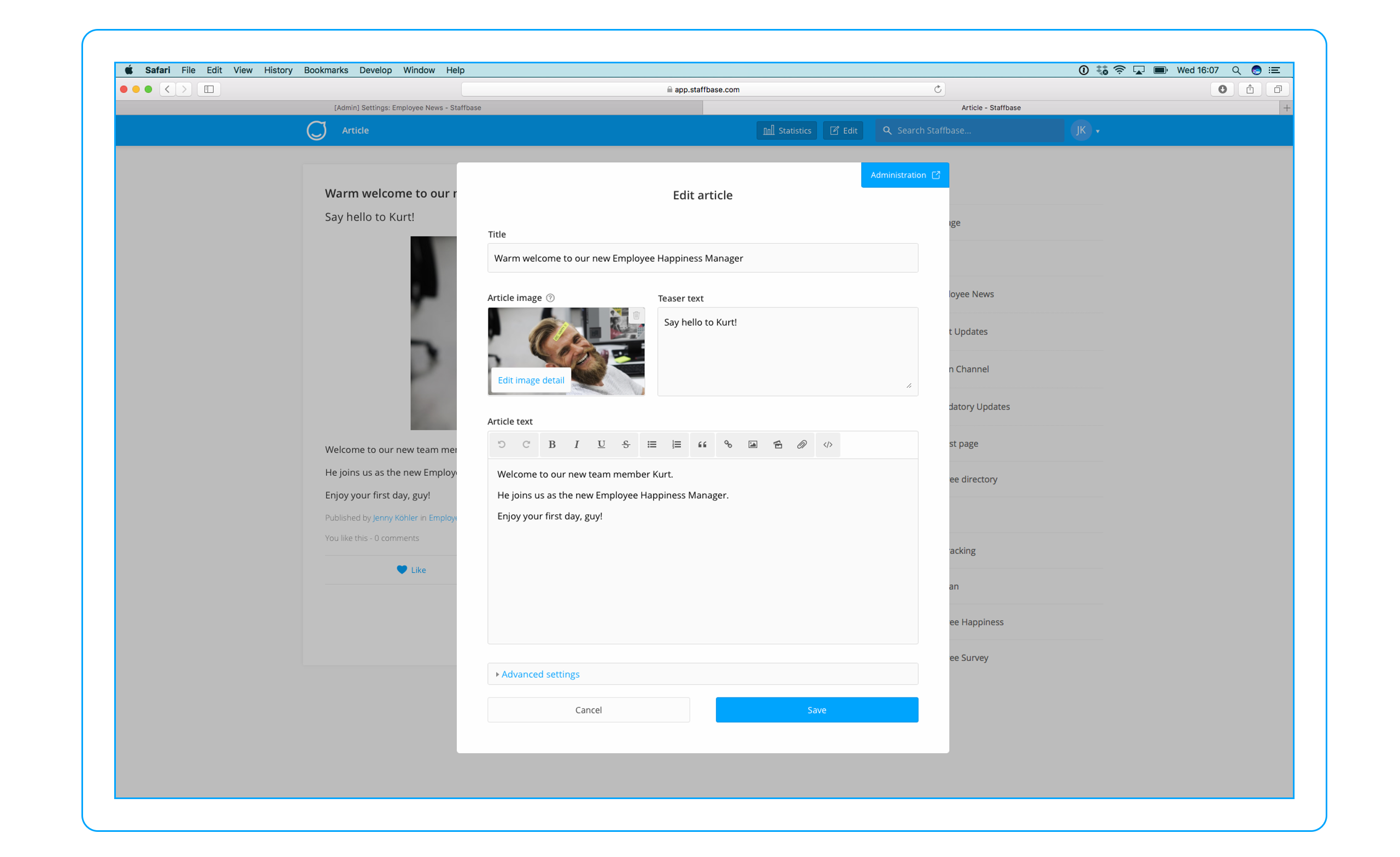 Frontend editing at the desktop is fast and easy. It's also possible to edit the advanced settings of an article.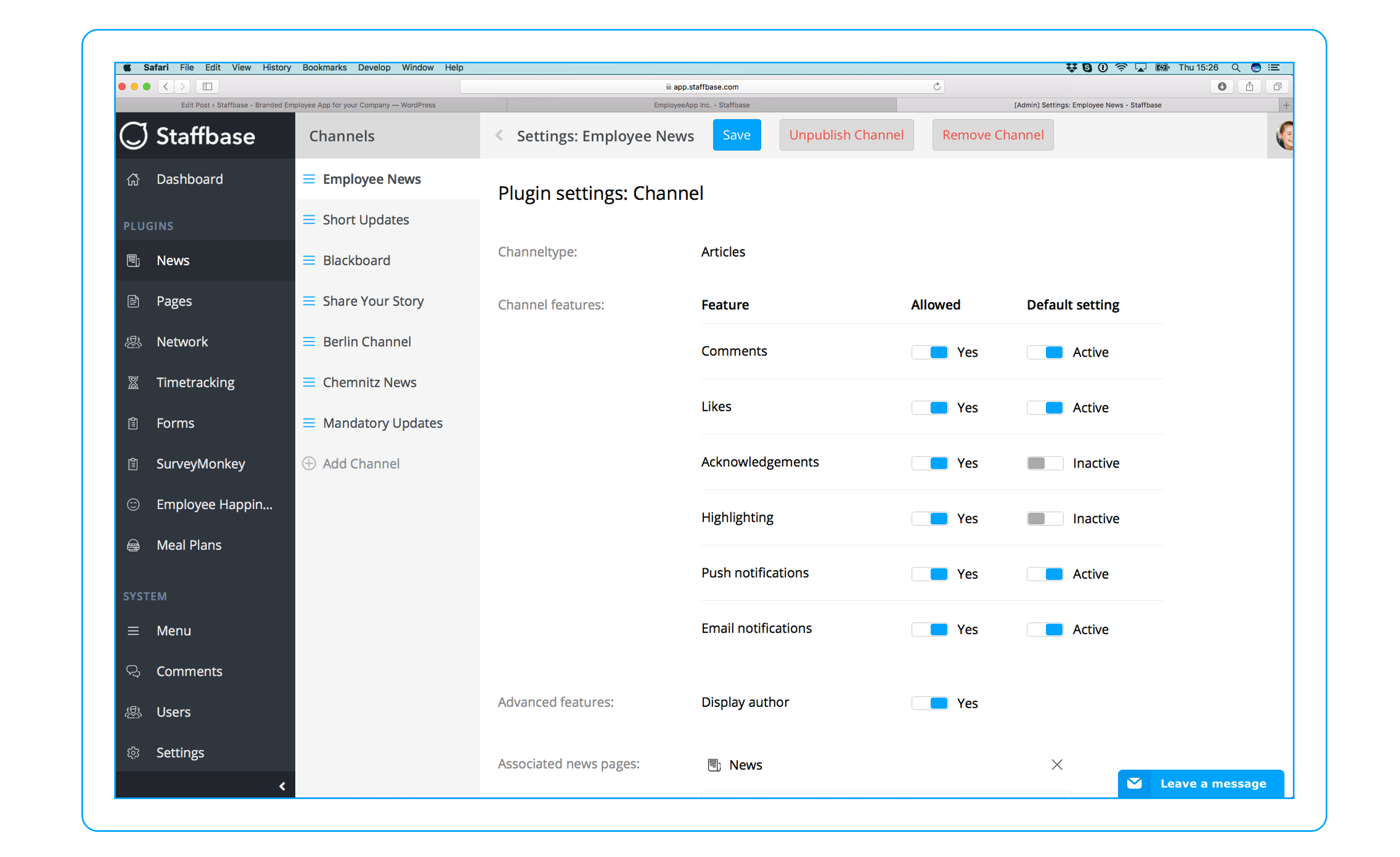 Admins are able to edit the settings of an article. It is possible to turn on push messages so employees are more likely to read news immediately. Turning on the acknowledgement function will ask the employees to confirm they have read an article. Admins can also turn off comments or likes for an article, or use the highlighting function to convey the importance of specific news items.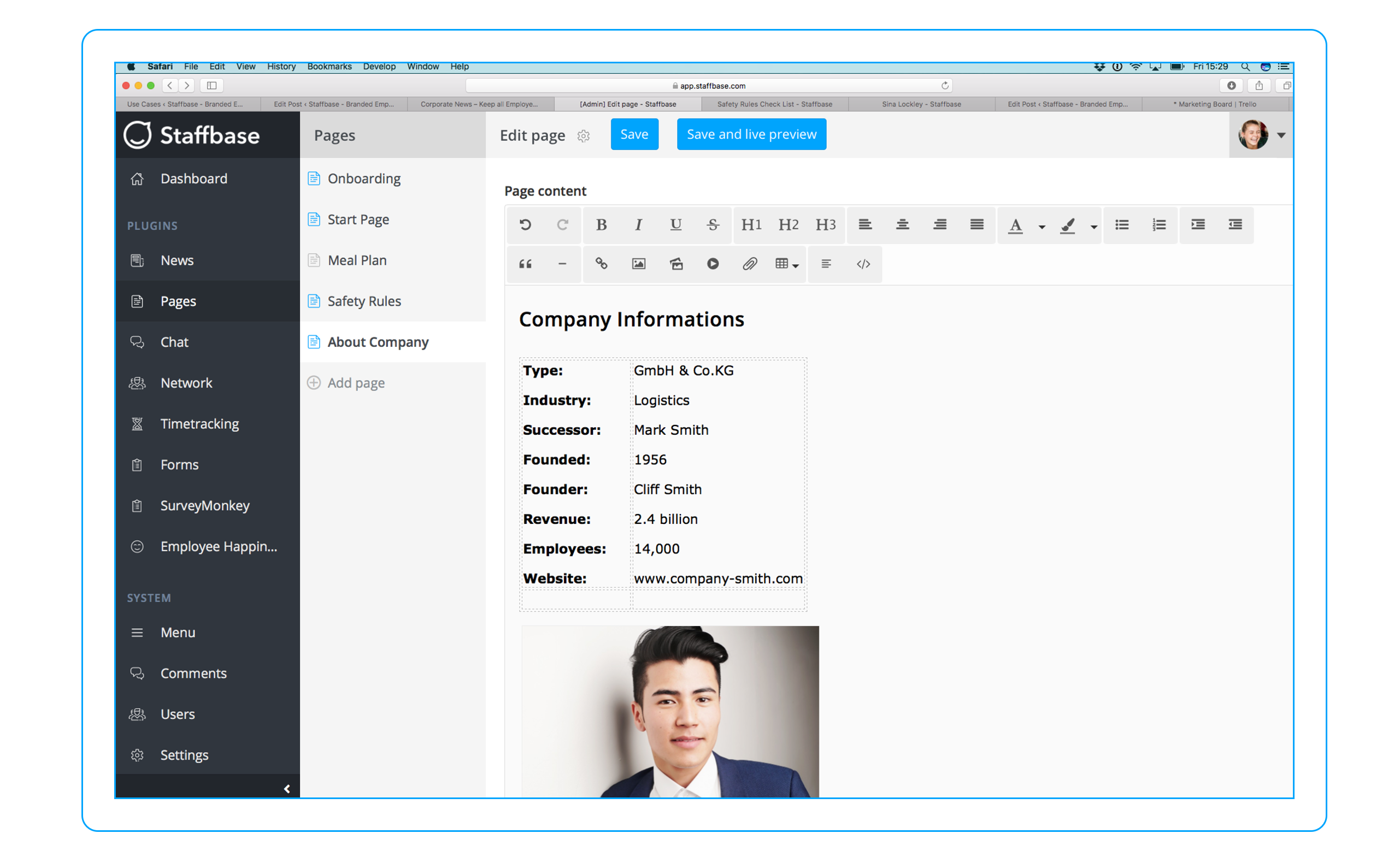 Provide company information via static pages. Share important details that should be known by all employees about the organization. These pages are for knowledge sharing only; there are no functions such as comments, likes, or shares.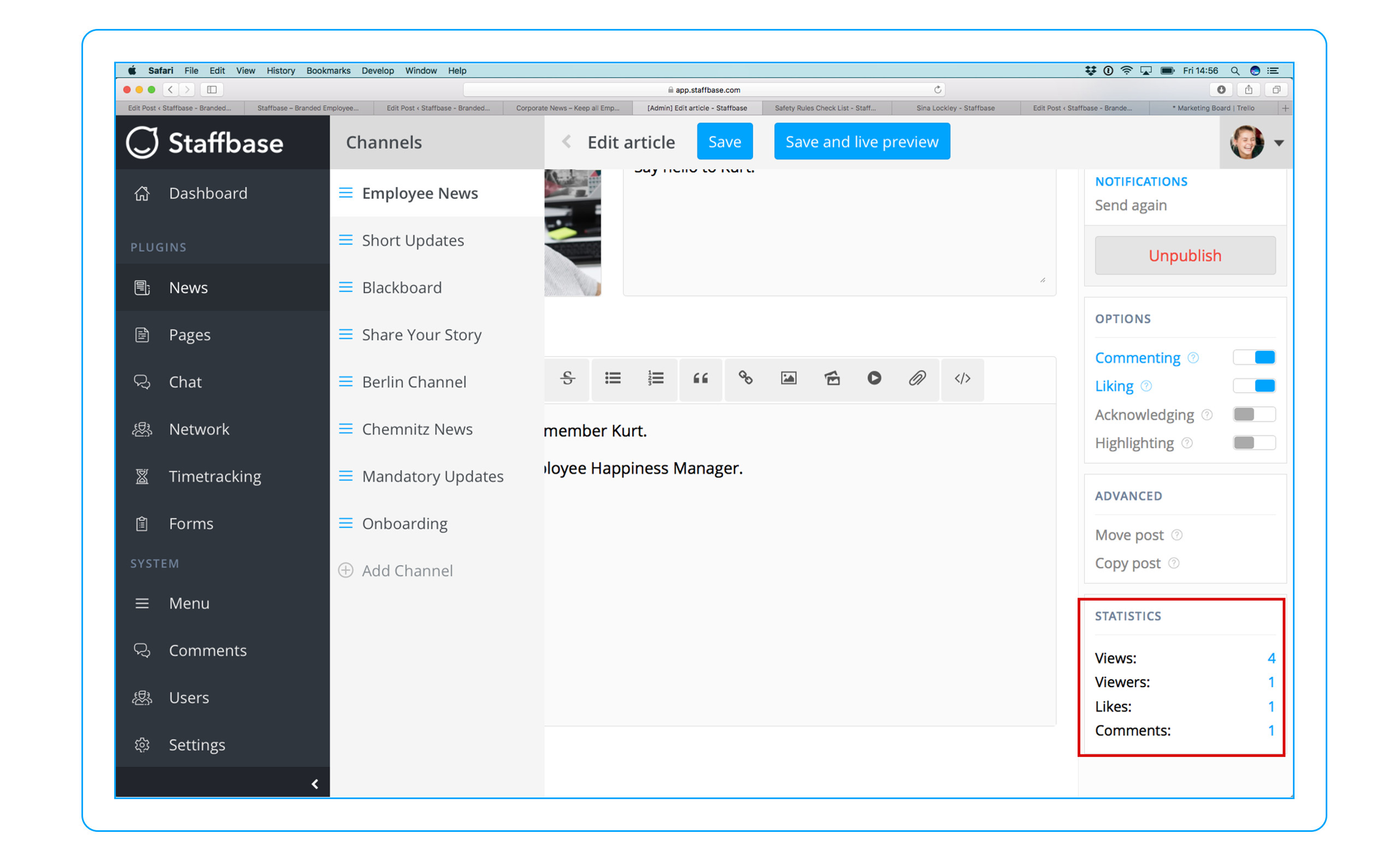 See how many views an article has in the admin area. There's also an overview of likes, comments, and shares.
Case Study on Corporate News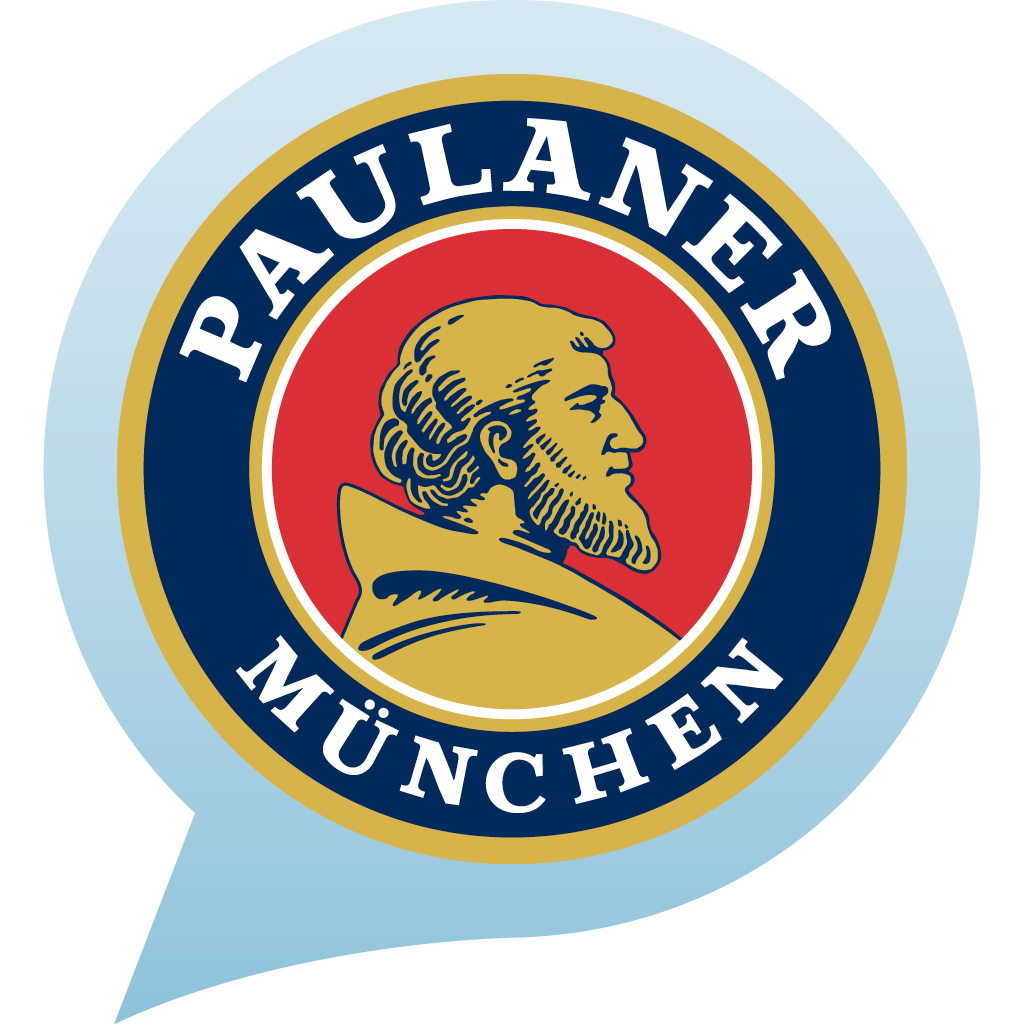 Digitalization at Paulaner - An Employee App for One of the Biggest Breweries in Germany
See the Video Here!