Employee Recognition – Make Appreciation Visible
Overview
Giving your employees recognition isn't just a nice thing to do. Employee recognition is a communication tool that reinforces and rewards the outstanding outcomes that people create for your business. Effective recognition reinforces the actions and behaviors you most want to see repeated, bolstering an employee's understanding of how you expect him or her to contribute in the workplace.
There are different ways to recognize your employees:
An "Employee of the Week" Channel
Raffle Vouchers and Gift Cards
Include them in decision-making with surveys
How does Employee Recognition look to users?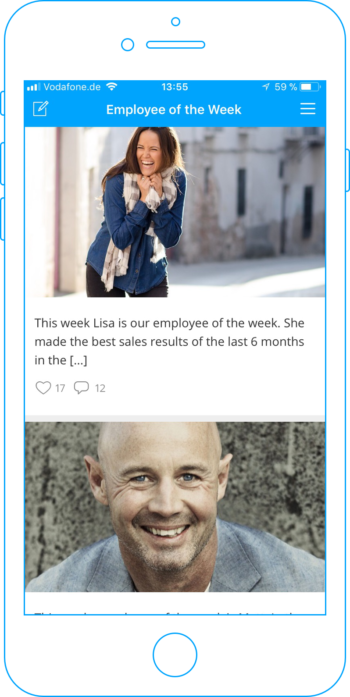 An "Employee of the week" channel – Users can make comments and offer likes in this special channel. The channel can be targeted or made available to the whole company.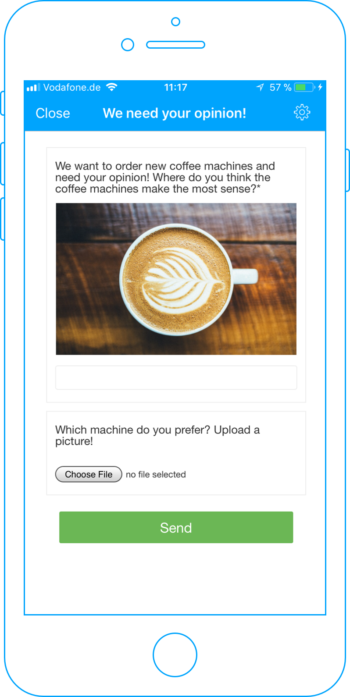 Let employees have a say in company decisions and raffle off some goodies to reward the best ideas. Evaluate results with a csv export in surveys.
Provide QR-Codes for vouchers or gift cards.
Case Study on Employee Recognition