Employee Surveys – One place to create, target, and measure your employee feedback
Overview
A survey is a great way to gather data about a specific topic. Conducting surveys in the workplace can help measure employee attitudes and perceptions on topics like:
– Leadership styles
– Business practices
– Employee satisfaction with compensation and benefits
– Information value and usefulness
– If company emails are too frequent
Create surveys within your Staffbase platform via surveys and receive unfiltered, anonymous feedback from your workforce. Frequently conducted surveys will give you a broader picture of what your employees feel and think. Being able to participate in a survey anonymously, at any time, and from anywhere via mobile devices raises employee participation and ensures you're hearing from everyone.
Want to send a quick pulse survey for quick feedback on specific topics? Learn more in Pulse Survey.
What do Employee Surveys look like for users?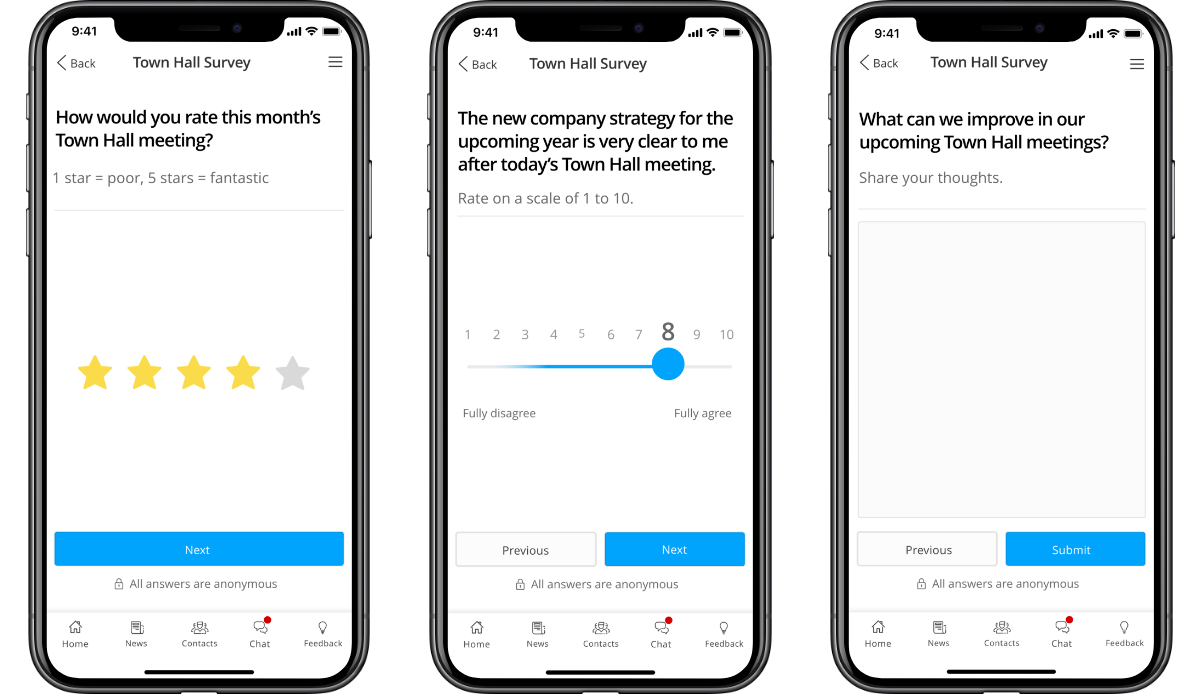 Mobile view of an Employee Survey.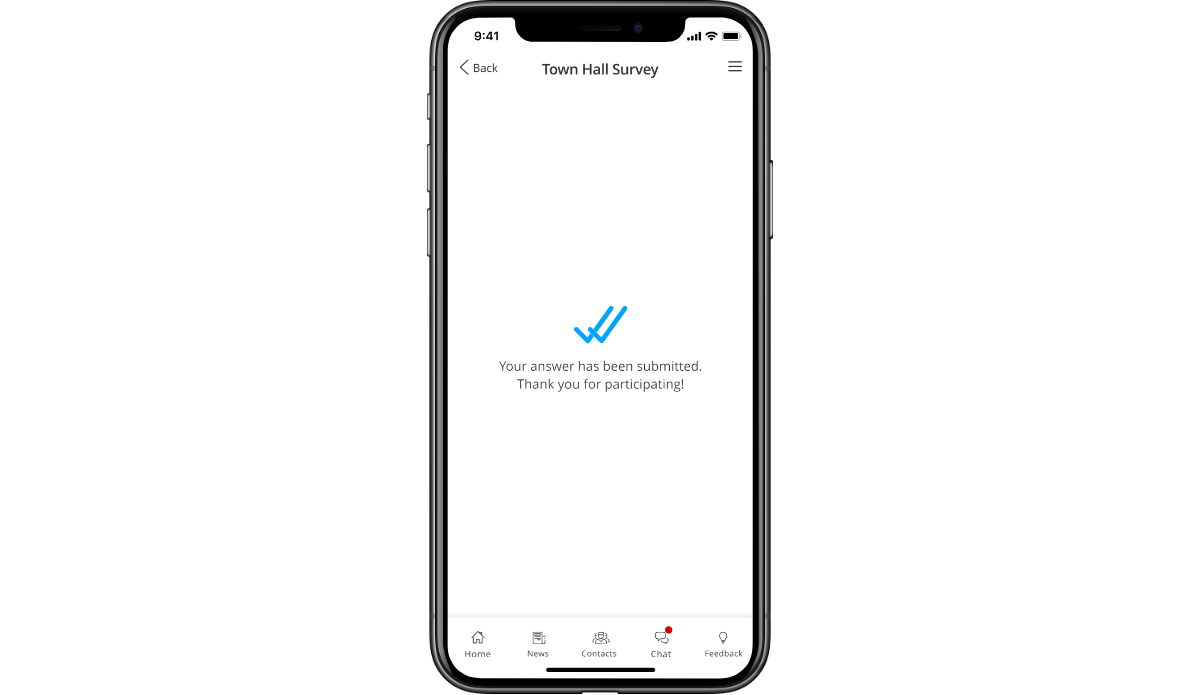 Mobile view of an Employee Survey submission.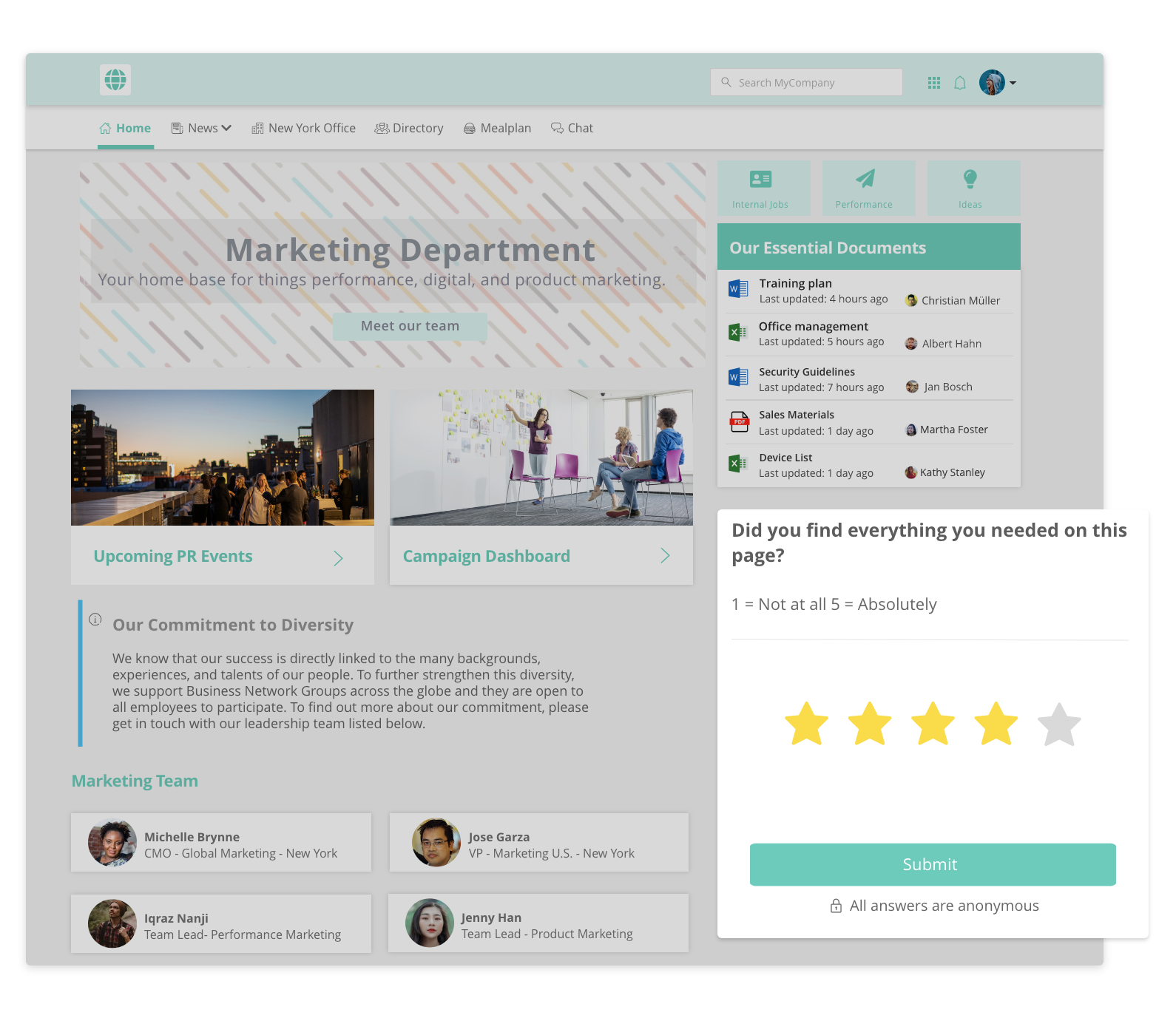 With embedded surveys, you can feature surveys on news articles, pages, and even as a menu item for maximum reach and relevance. Make it quicker and more convenient for employees to give feedback, as well as get instant insights on the content in your platform.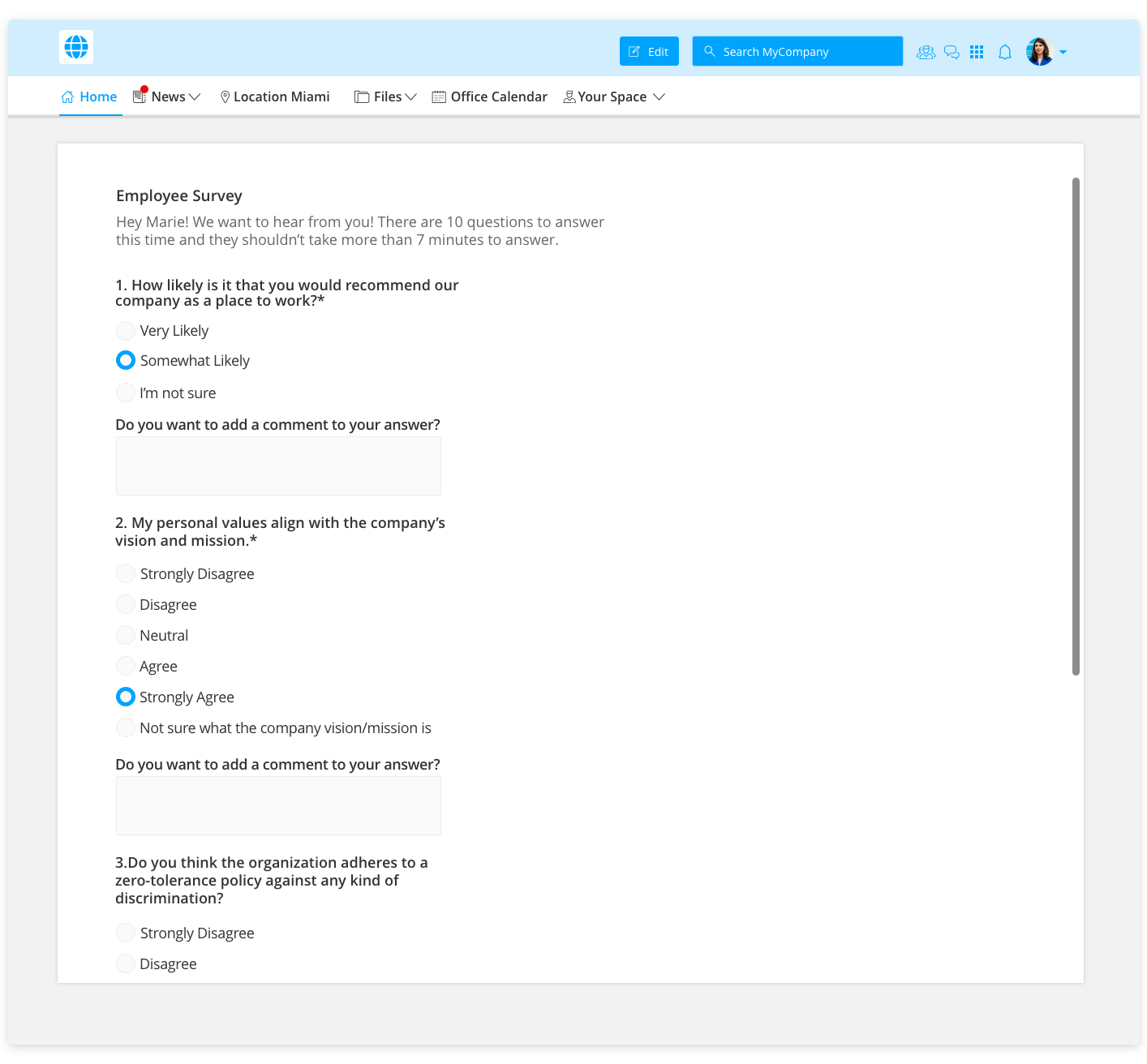 Desktop view of a survey.
Mobile view of a SurveyMonkey and Netigate survey.
How do Employee Surveys look for administrators and editors?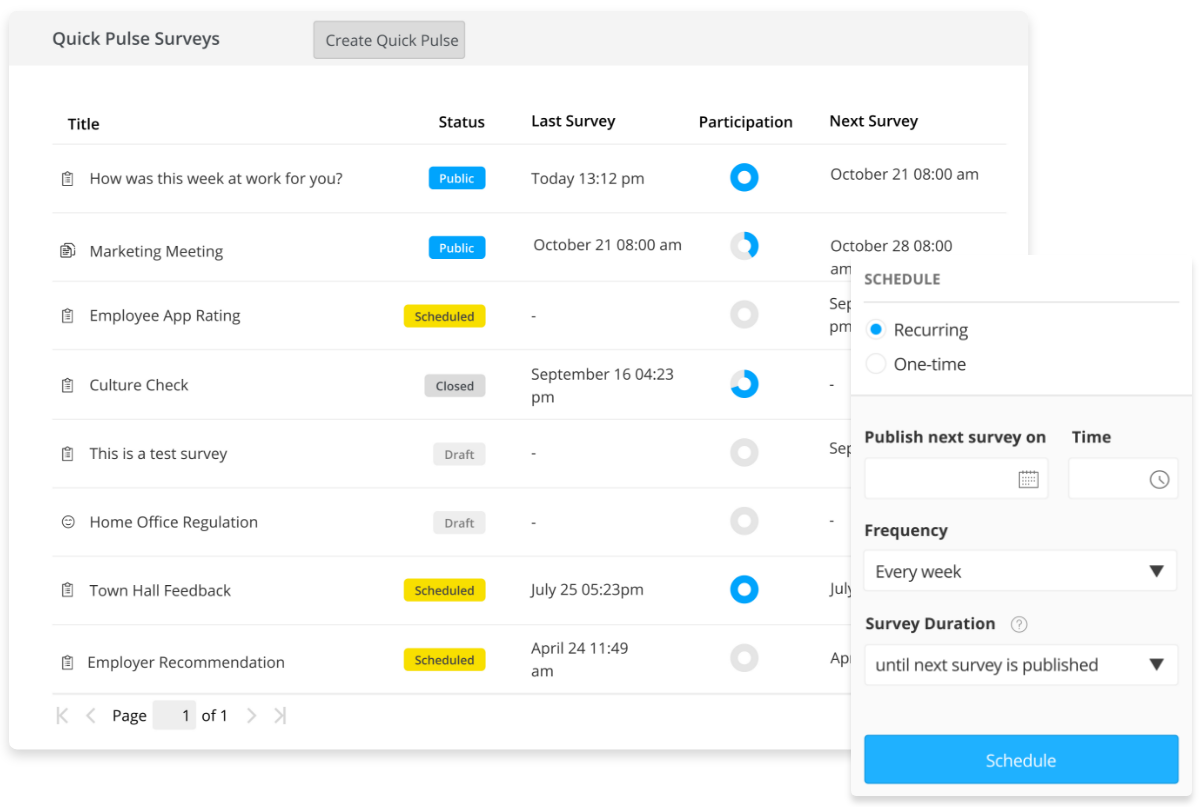 Create & publish surveys to send once, or on a recurring basis, and see participation at a glance.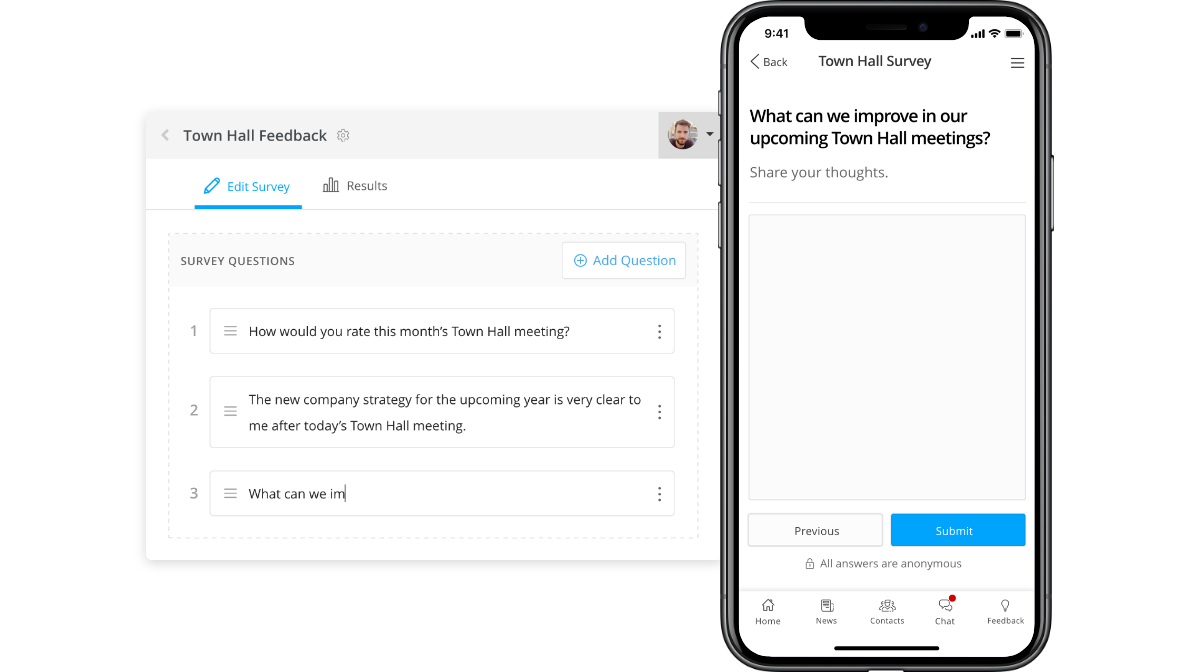 Ask multiple questions for comprehensive insights on high priority initiatives.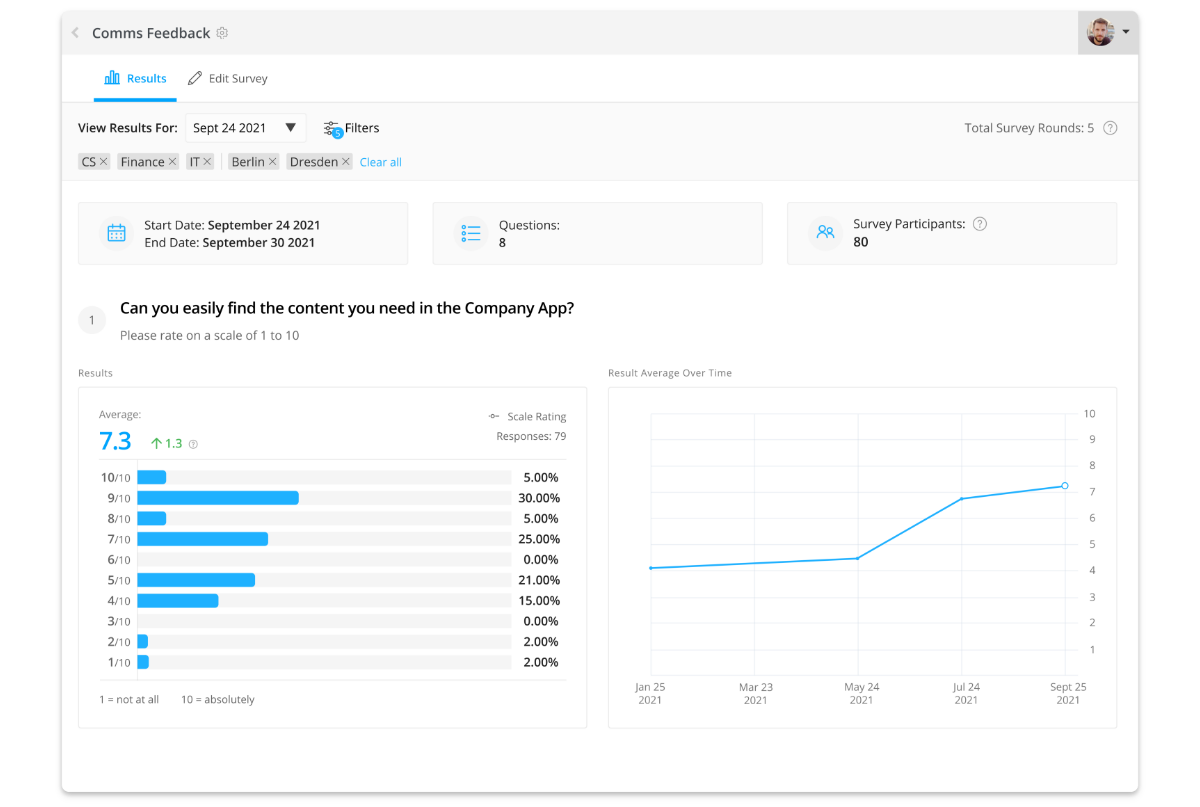 Track survey participation, check average ratings as results come in and watch how responses to recurring questions change over time.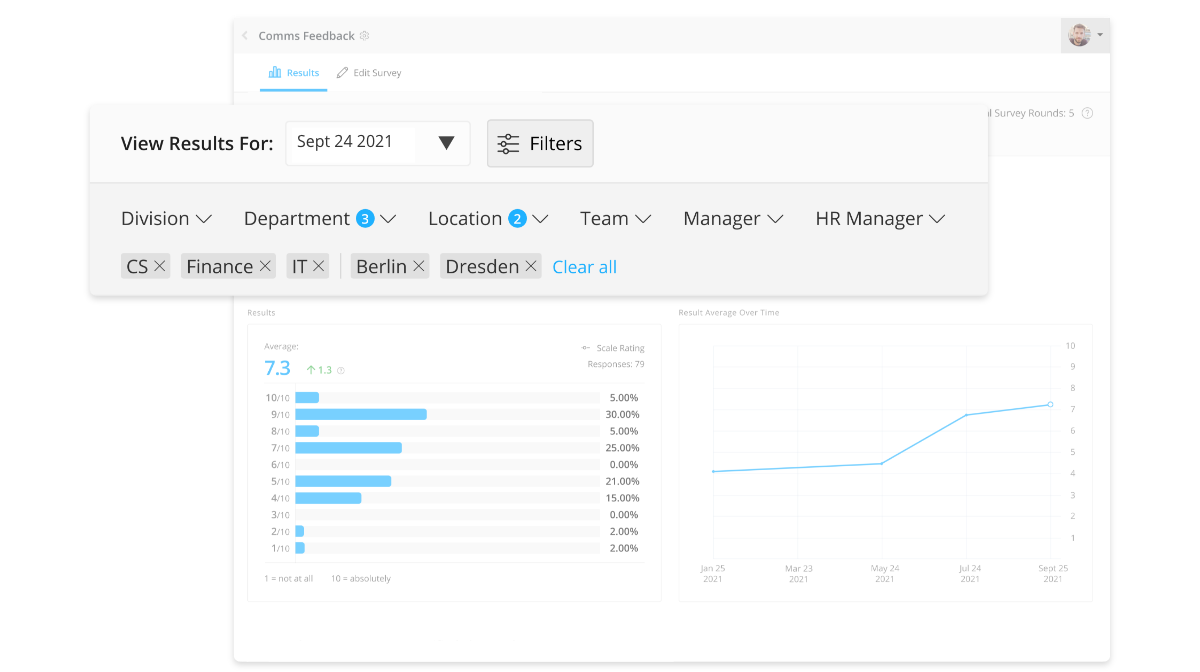 Apply filters to view specific results and find areas that need improvement.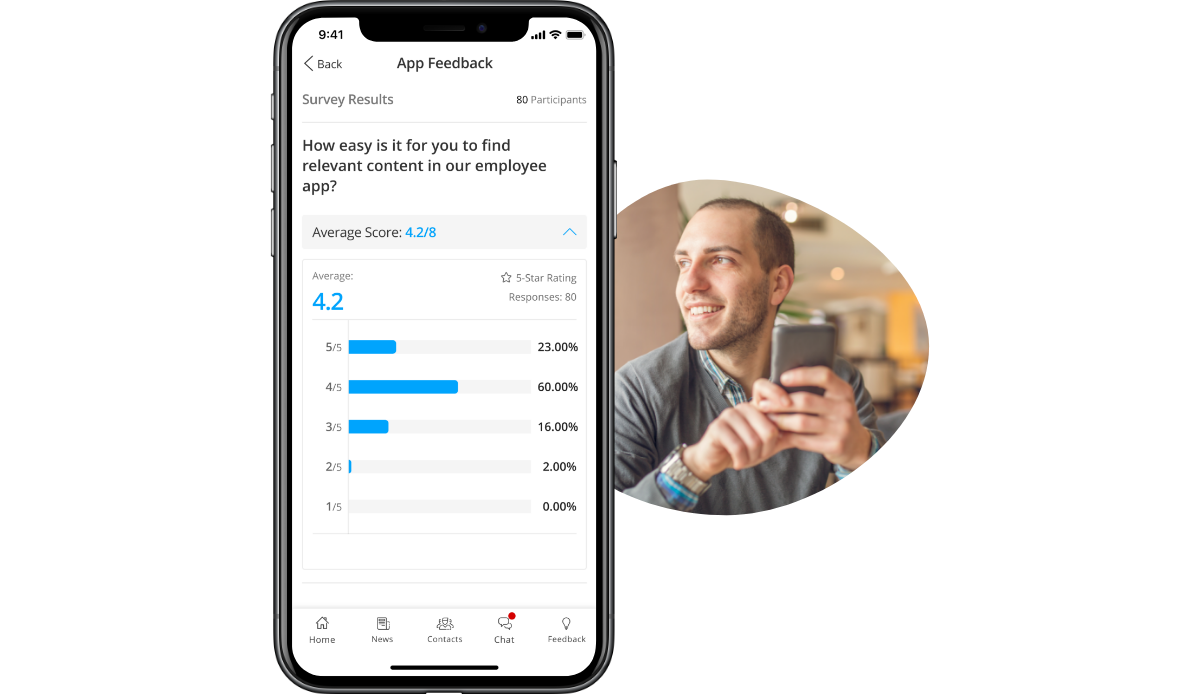 Share survey results with your employees to:
– Make employees feel included and promote two-way communication.
– Boost survey participation with an incentive to see what their colleagues think.
– Keep feedback loops secure with anonymous results after five responses and the option to turn sharing on or off.
If you're already using a survey tool like SurveyMonkey or Netigate, Staffbase also offers convenient integration options.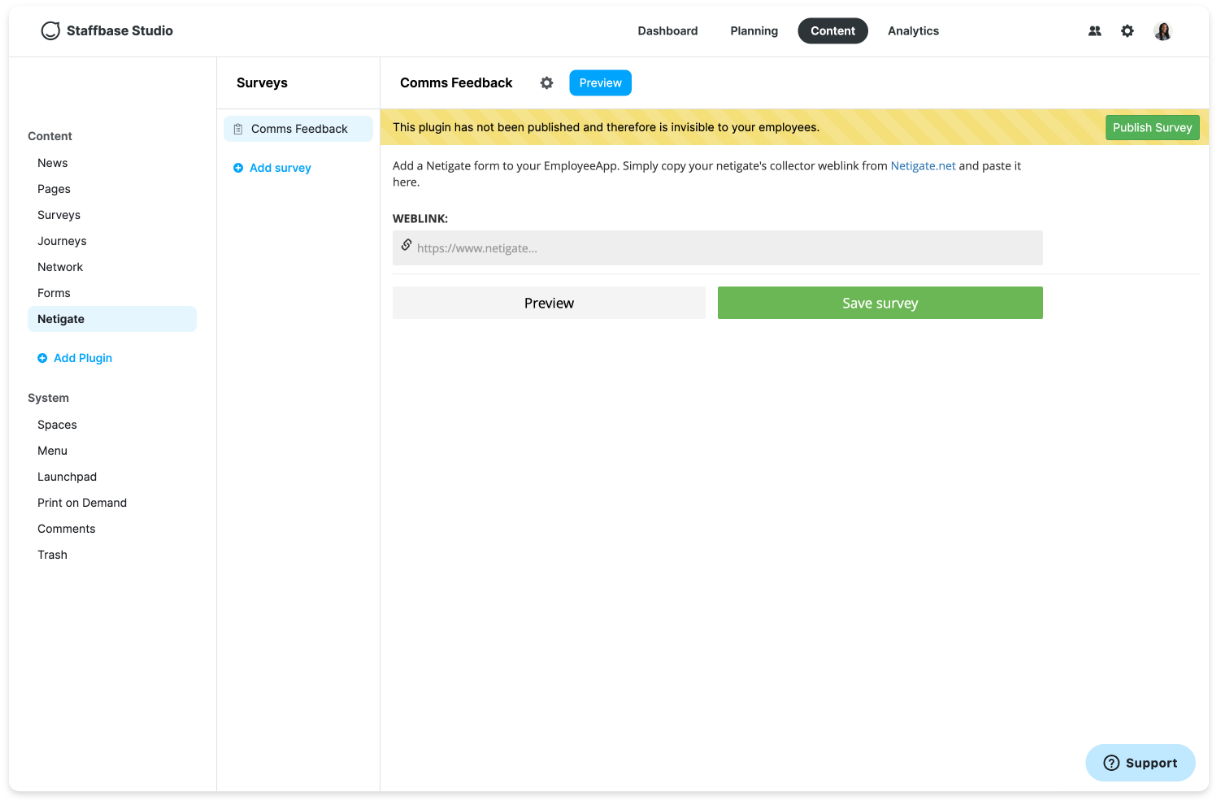 Add a Netigate form to the app. Simply copy and paste Netigate's collector web link from Netigate.net.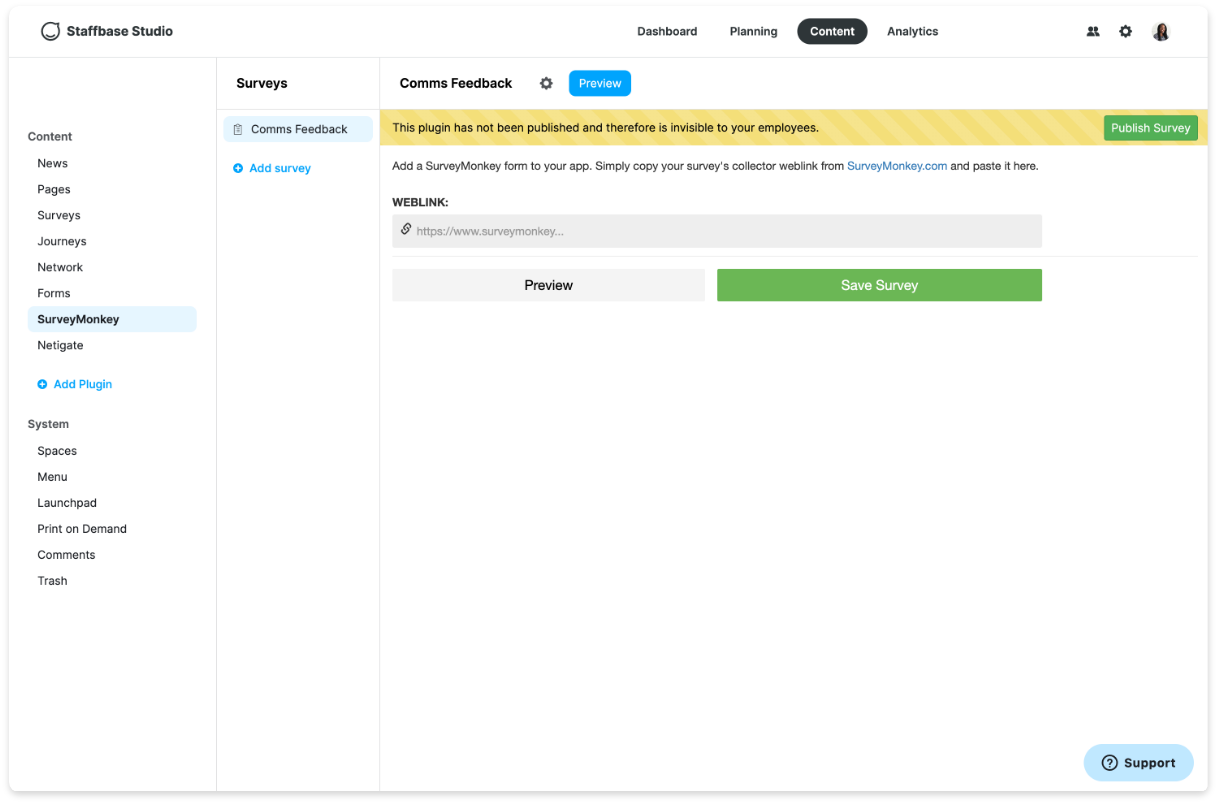 Create your survey on surveymonkey.com and add the URL of the survey in the app. Use existing templates or create your own.
See an Example Here!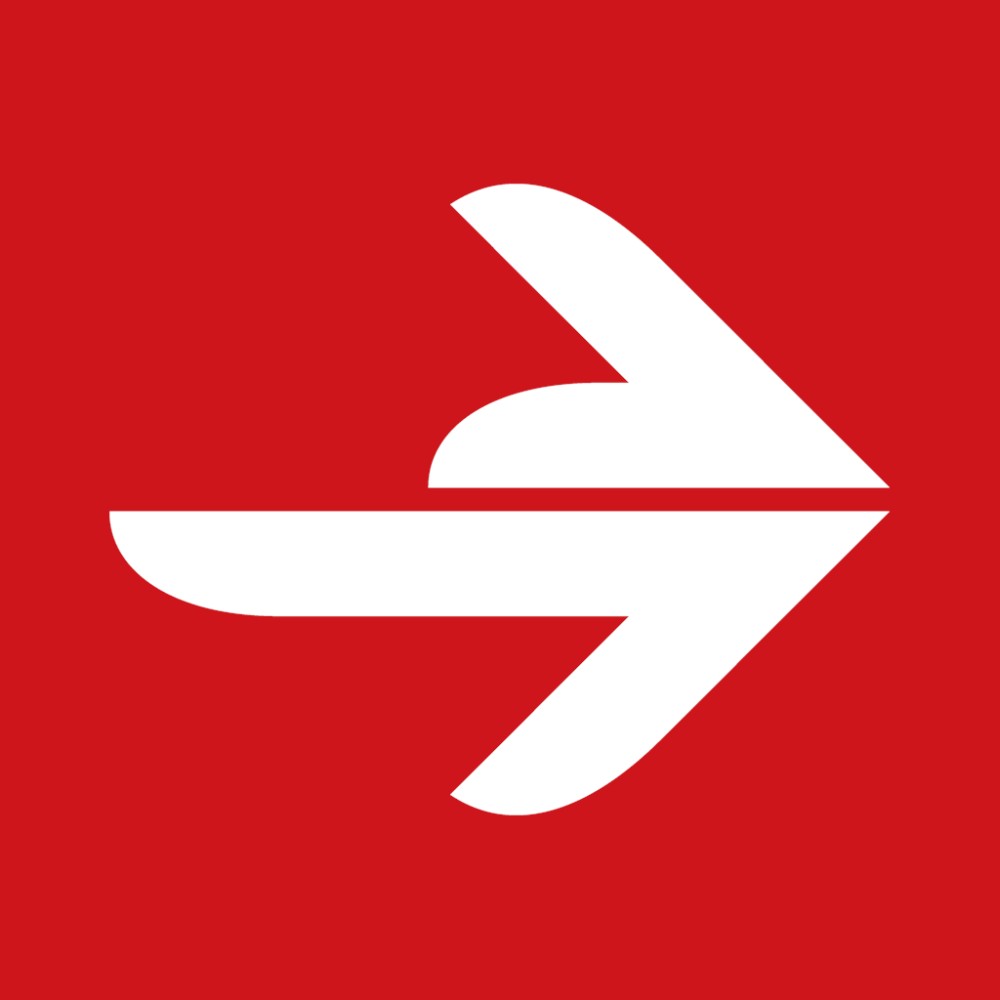 US AutoLogistics (USAL) gathers feedback from its more than 600 employees via surveys. From the day an employee starts at USAL, the Flipper app gives them a permanent, accessible platform for offering feedback. At the same time, it provides the communications team with an immediate way to reach everyone.
Read more here!