FAQ Pages – Consolidate information to make it convenient and accessible for employees
Overview
Looking for ways to incentivize employees to join your communications platform, drive frequent usage, and digitize information? With a static page in your employee communications platform, you can easily organize answers to frequently ask questions and make FAQs easy to find from any device. This page can be a great starting point for new employees or those who have changed roles internally.
For large businesses, the FAQ page can be made specific to location, event or position. For example, an FAQ page for service technicians.
What does it look like for users?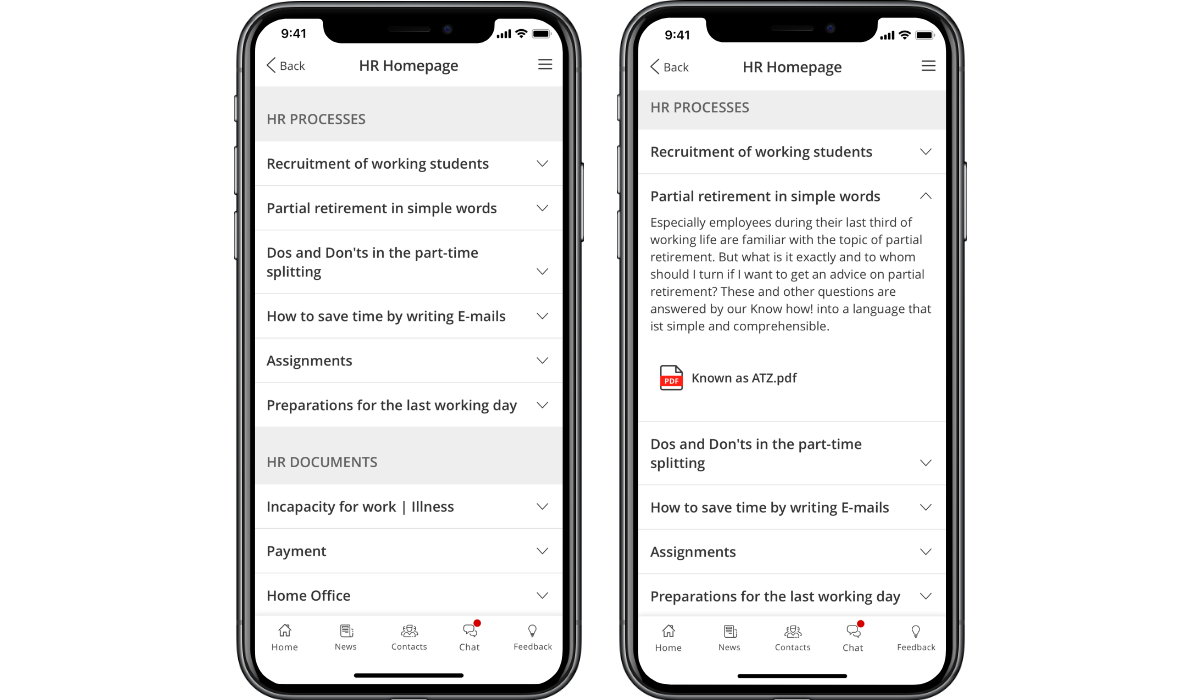 View of an FAQ page in Staffbase.
Using Dynamic Pages
Dynamic Pages can be used to make your FAQ Page more interactive by adding drop down menus, embedded contact information, and more. Instead of dealing with endless emails and repetitive questions, organize and consolidate answers to frequently asked questions on a central page with the help of ready-made design tools right in your Experience Studio. Create curated and information-packed FAQ pages in just a few minutes, no code needed. For large businesses, look for an intranet that allows content targeting to specific employee audiences. For example, an FAQ page for Going Green.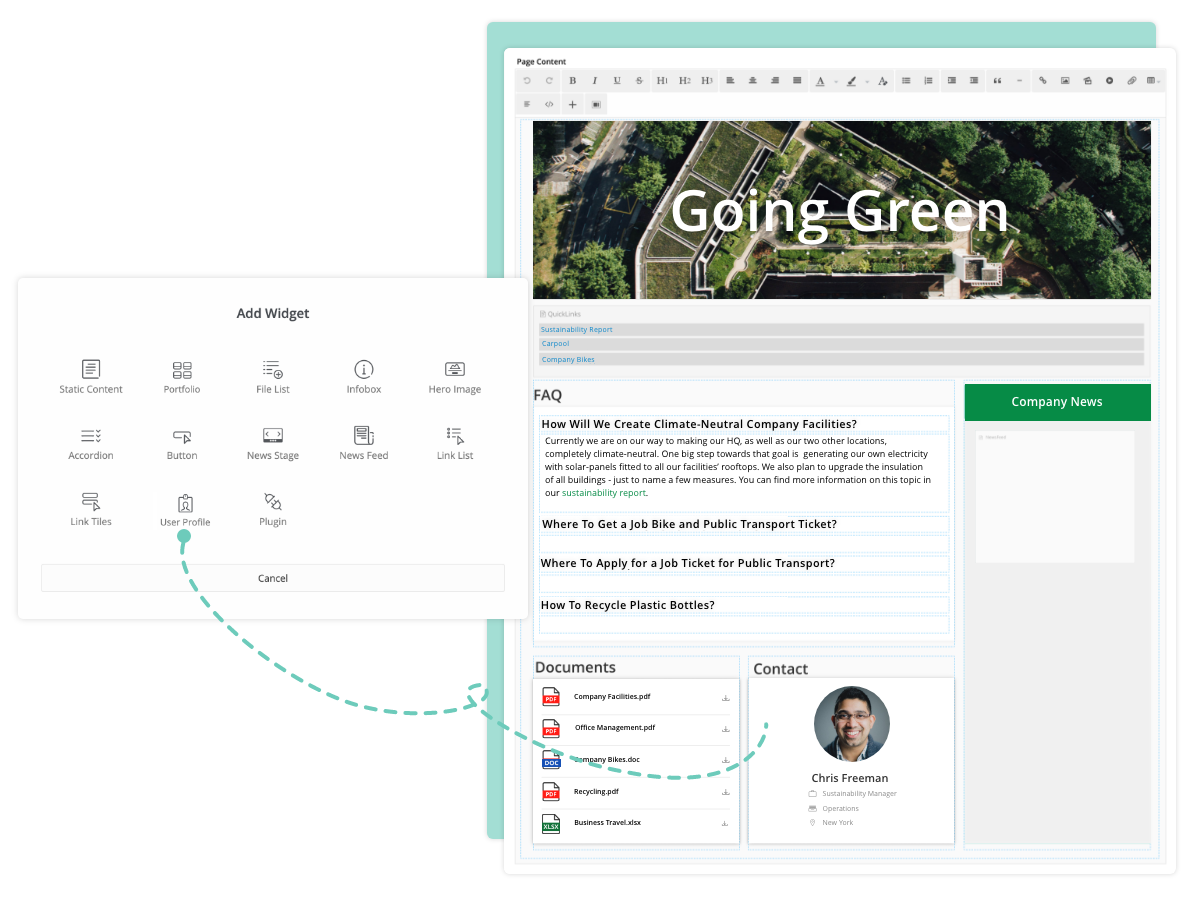 Create an FAQ page with Dynamic Pages in Staffbase.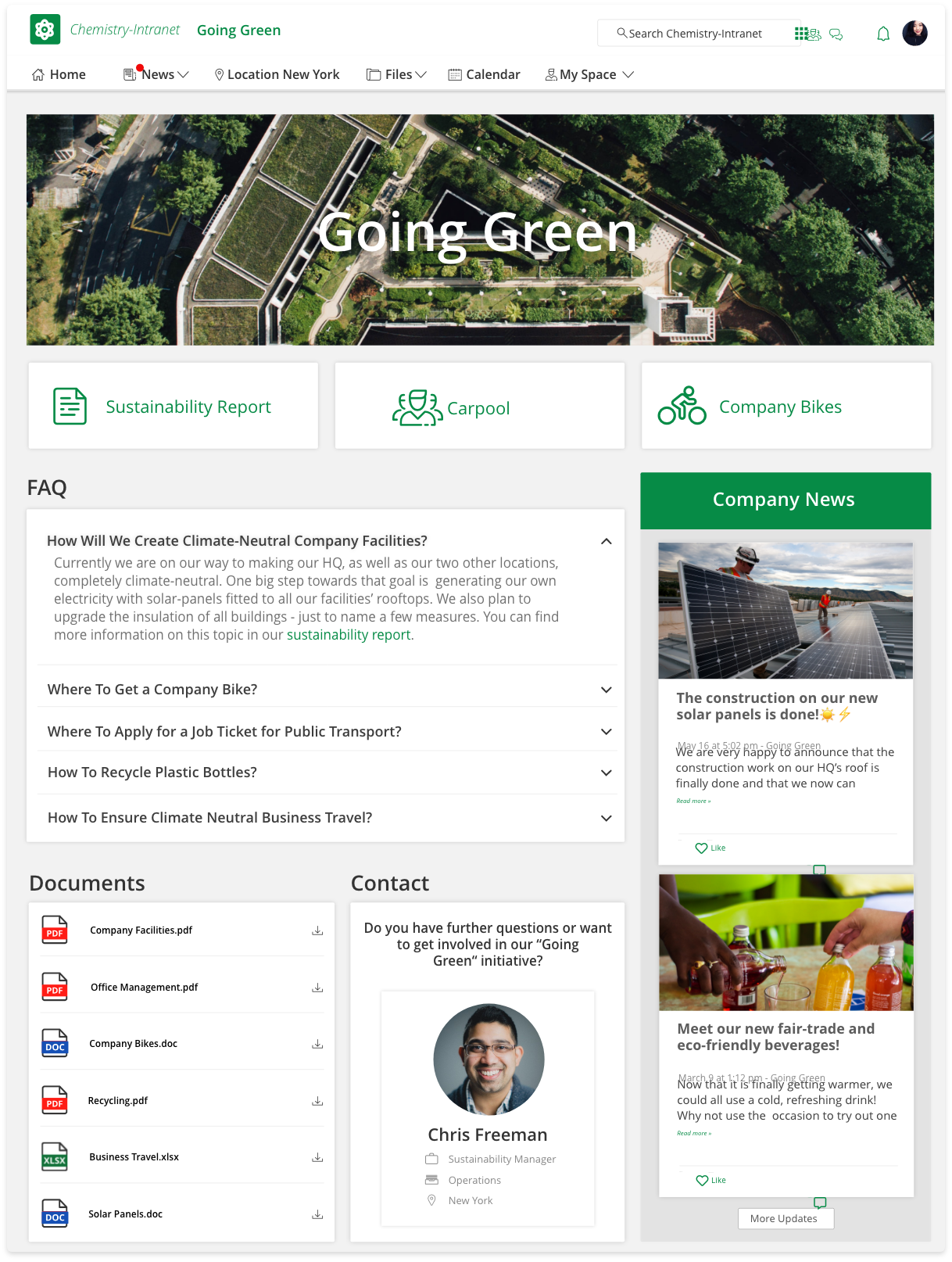 An example FAQ page created with Dynamic Pages in Staffbase.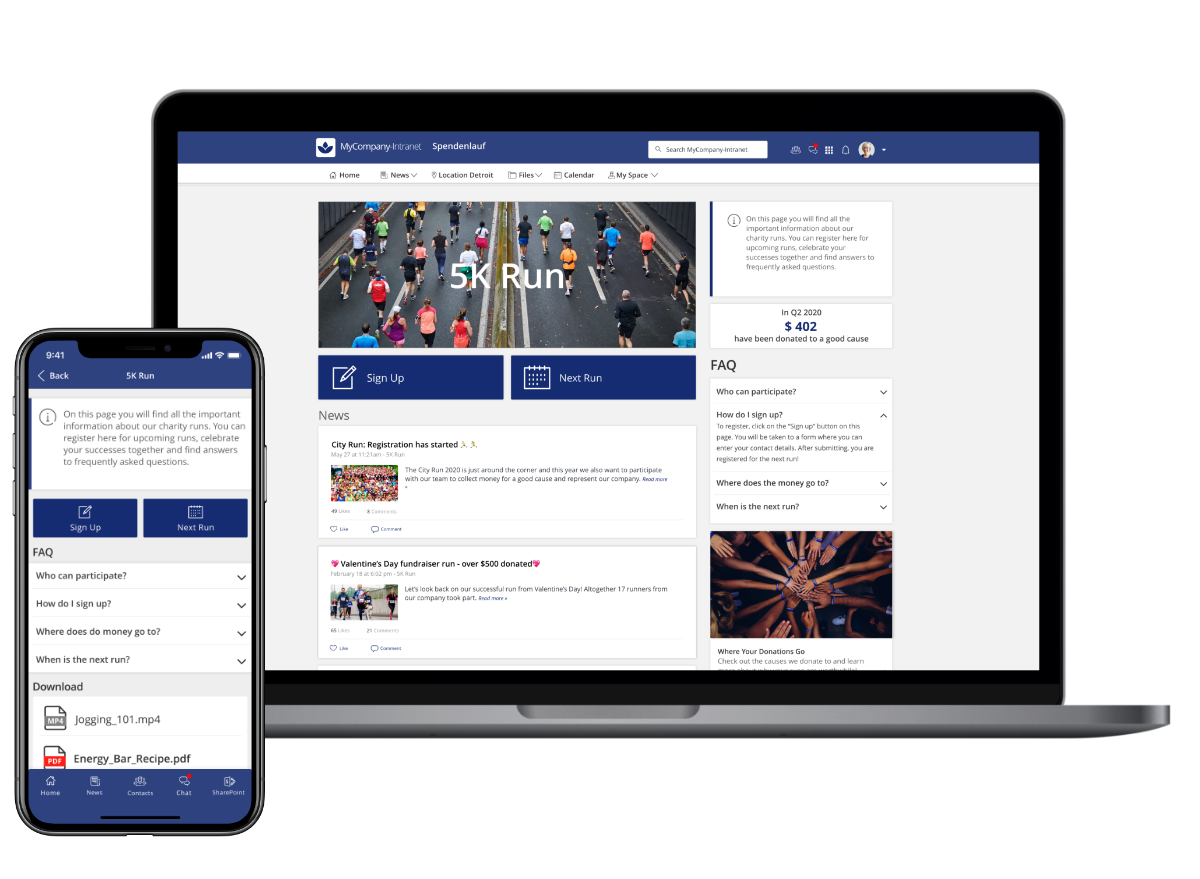 An example FAQ page in both desktop and mobile versions, made with Dynamic Pages in Staffbase.
How our customers use FAQ Pages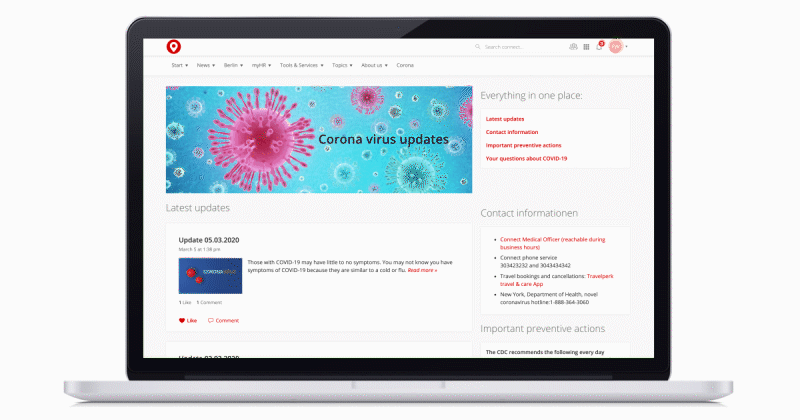 Employees at one of the largest insurance groups in Europe don't have to search to find immediate answers to their questions. With well-structured and easy-to-find FAQ pages they always know where to turn. This also saves time for the communications team who can direct all employees to FAQ pages instead of answering questions individually.
Read more here!