Feedback – Show your employees that you're ready to listen!
Overview
Gather feedback on your company's initiatives by analyzing comments and likes, and involve all of your employees in brainstorming and evaluating innovative new ideas. Guarantee the development of a culture that values transparency and the open sharing of feedback.
There are a number of ways to get feedback from your employees:
1. See which articles are read the most. Learn more in Corporate News.
2. Employees can offer comments and like articles. See how it works in Corporate News.
3. Get feedback with an Employee Survey.
4. Conduct a weekly Pulse Survey to check the mood of your employees.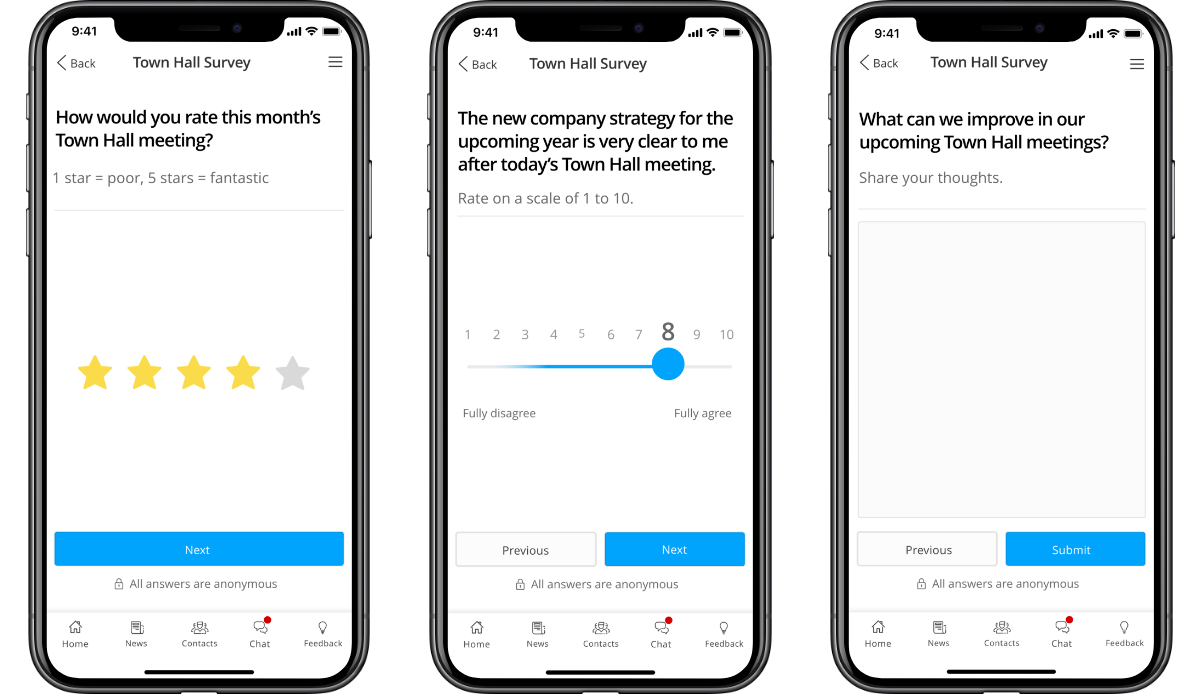 Mobile view of an Employee Survey.
The survey still rules when it comes to getting in-depth employee feedback. But, that doesn't mean you can't be making your strategy smarter and more streamlined. This is easy with an out-of-the-box survey feature or through easy integration with survey software, like Survey Monkey or Netigate. A major benefit of incorporating your employee survey directly into your intranet is that it actually reaches all employees! No more missed emails, confusing logins, or mass mailings. Push notifications can even alert employees to feedback campaigns.