Cafeteria Menu – A Great Way to Onboard Users to Your Employee App
Overview
Share the daily cafeteria menu with your employees or provide them with a selection of nearby restaurants. A short description of meals on offer and an overview of their prices makes decisions simple and easy and will generate recurring employee interest. It's also a great incentive for users to onboard the app.
There are two ways to implement the cafeteria menu: An form can be accessed directly within the app, allowing for the quick input of information, or editors and admins can create a channel in which PDF files can be easily uploaded.
How does the Cafeteria Menu look to users?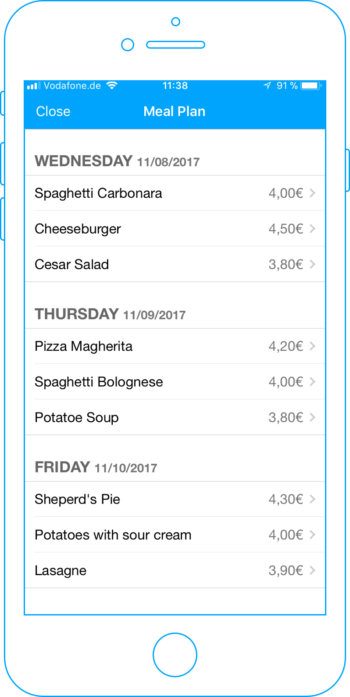 User view of the weekly Cafeteria Menu.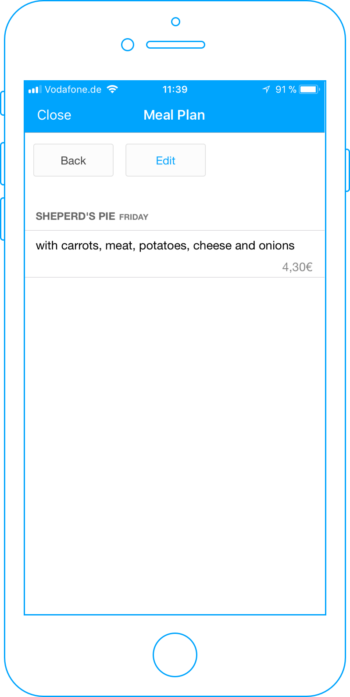 Description of a selected menu item.
How does the Cafeteria Menu look to admins and editors?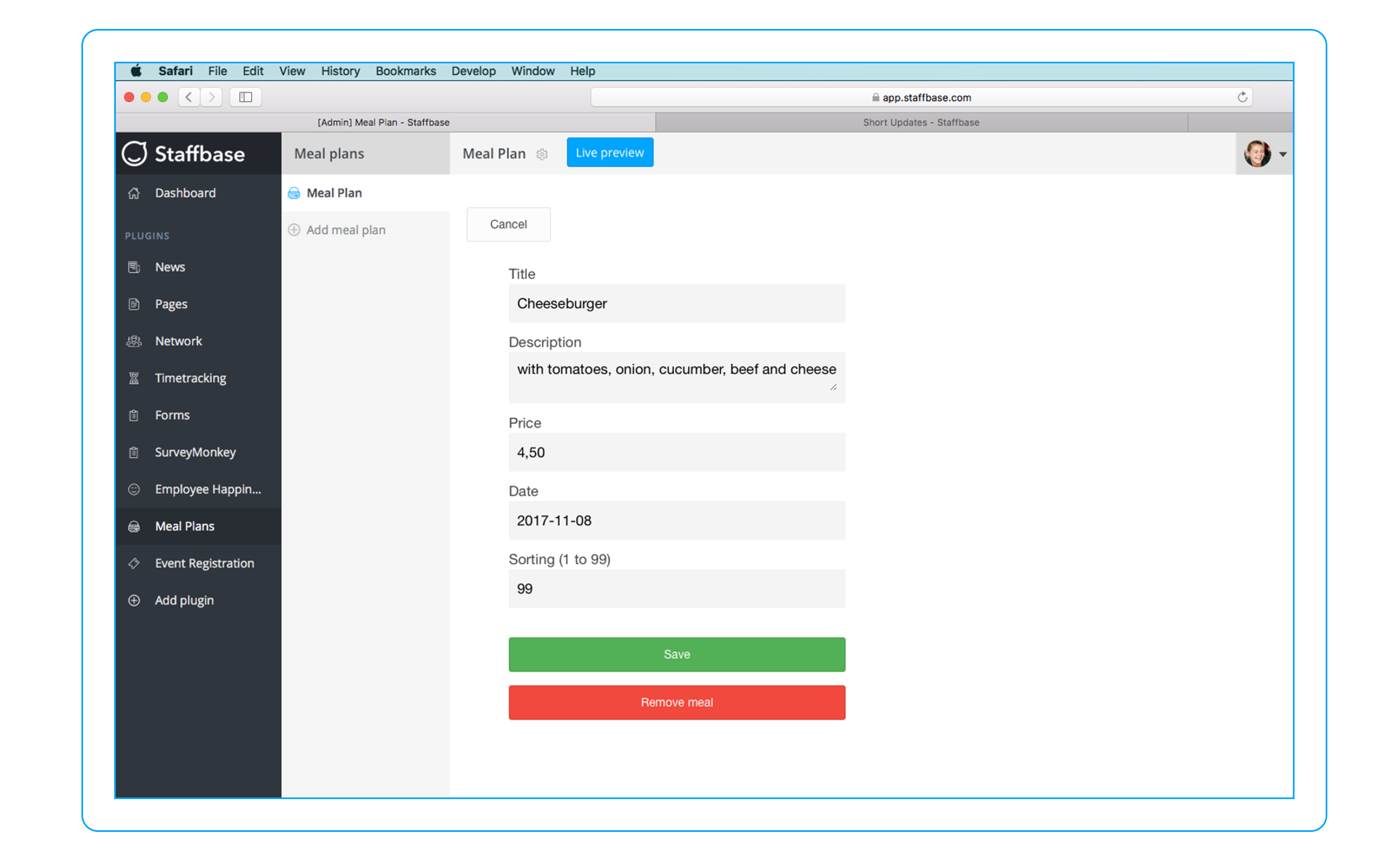 Create the Cafeteria Menu with a desktop and add descriptions, prices, and dates.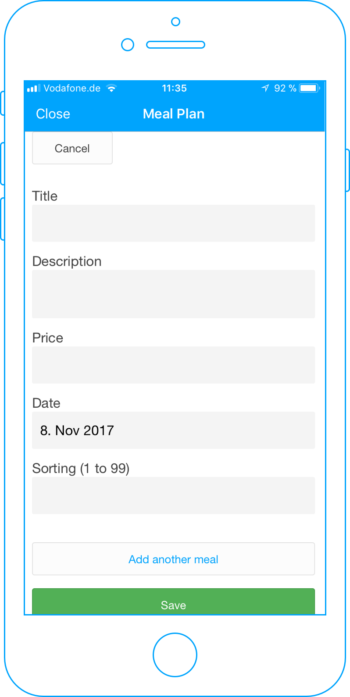 Edit the Cafeteria Menu with a mobile device.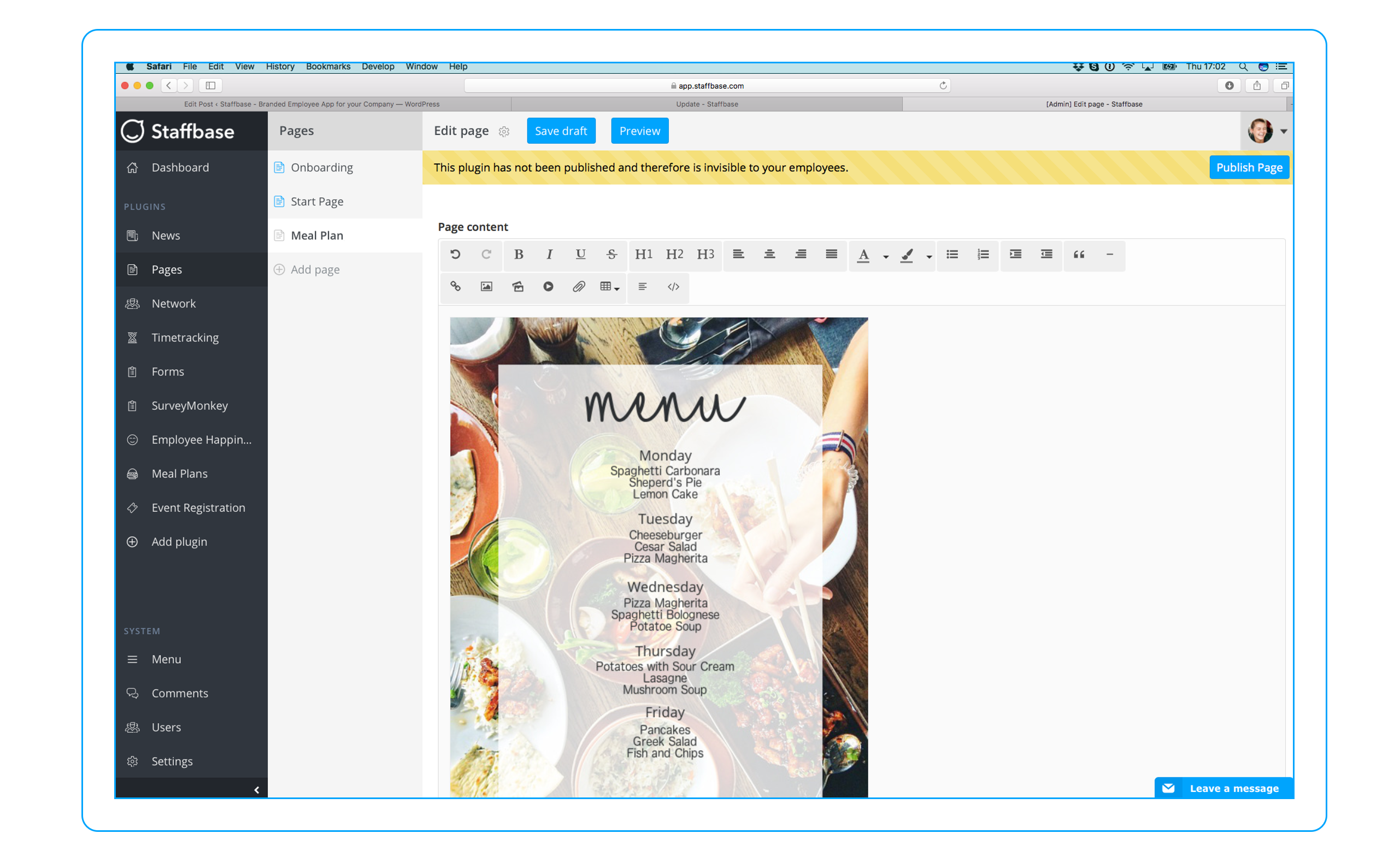 Upload a PDF file with the cafeteria menu to a designated channel for all employees to see. There is no further effort for editors.