Quiz Calendar – Engage employees with gamification
Overview
Drive employee engagement and support a positive company culture in your Staffbase platform. The Quiz Calendar gives you a way to engage your employees with a daily quiz question, friendly competition, or the opportunity for incentives and giveaways. The quiz format is adaptable for year-round gamification, with options to add both images and text available.

Personalize the calendar with questions relevant to your company culture, history, or products. A live preview also lets you test the quiz before the starting date.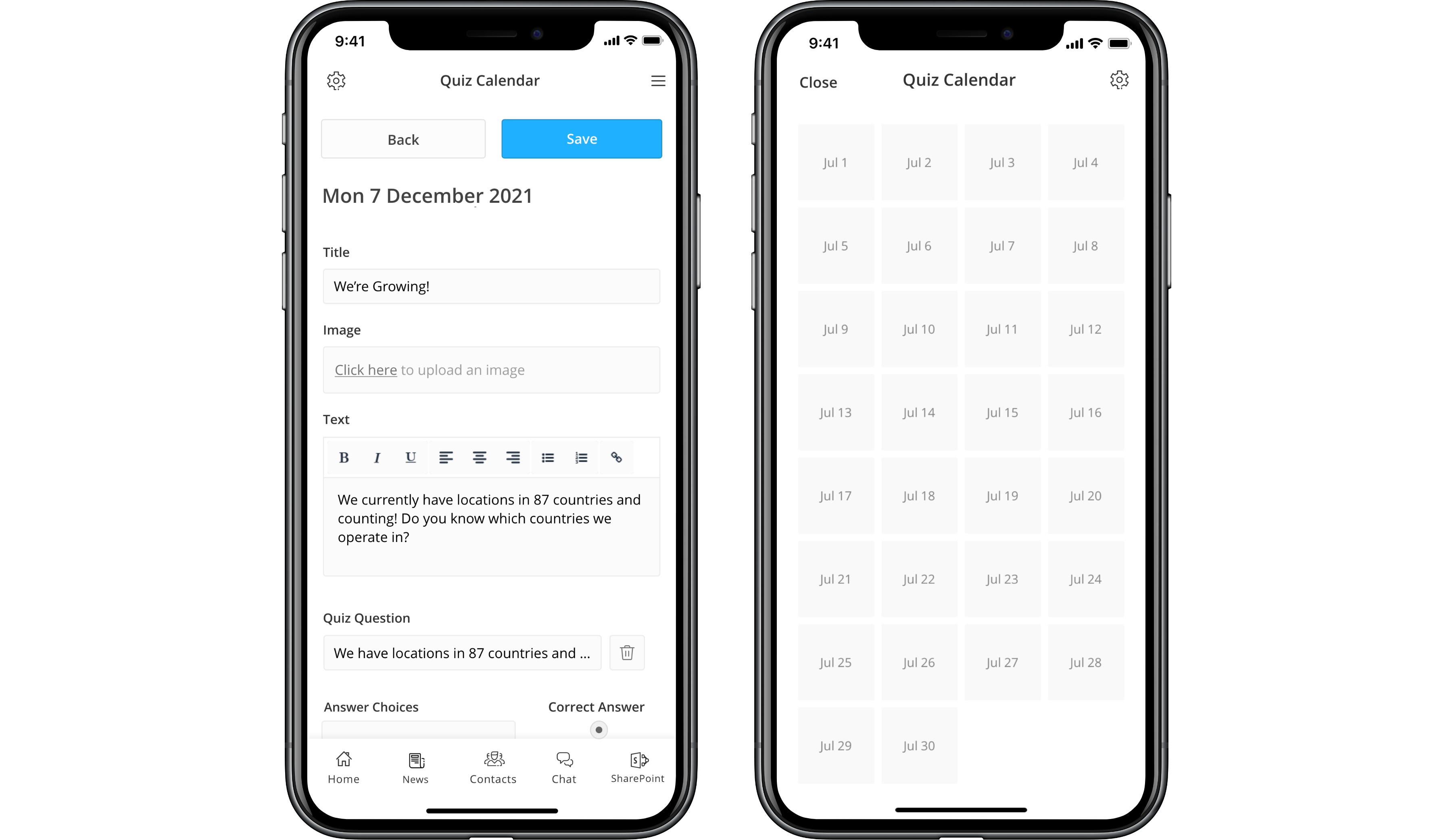 Mobile view of the Quiz Calendar in Staffbase.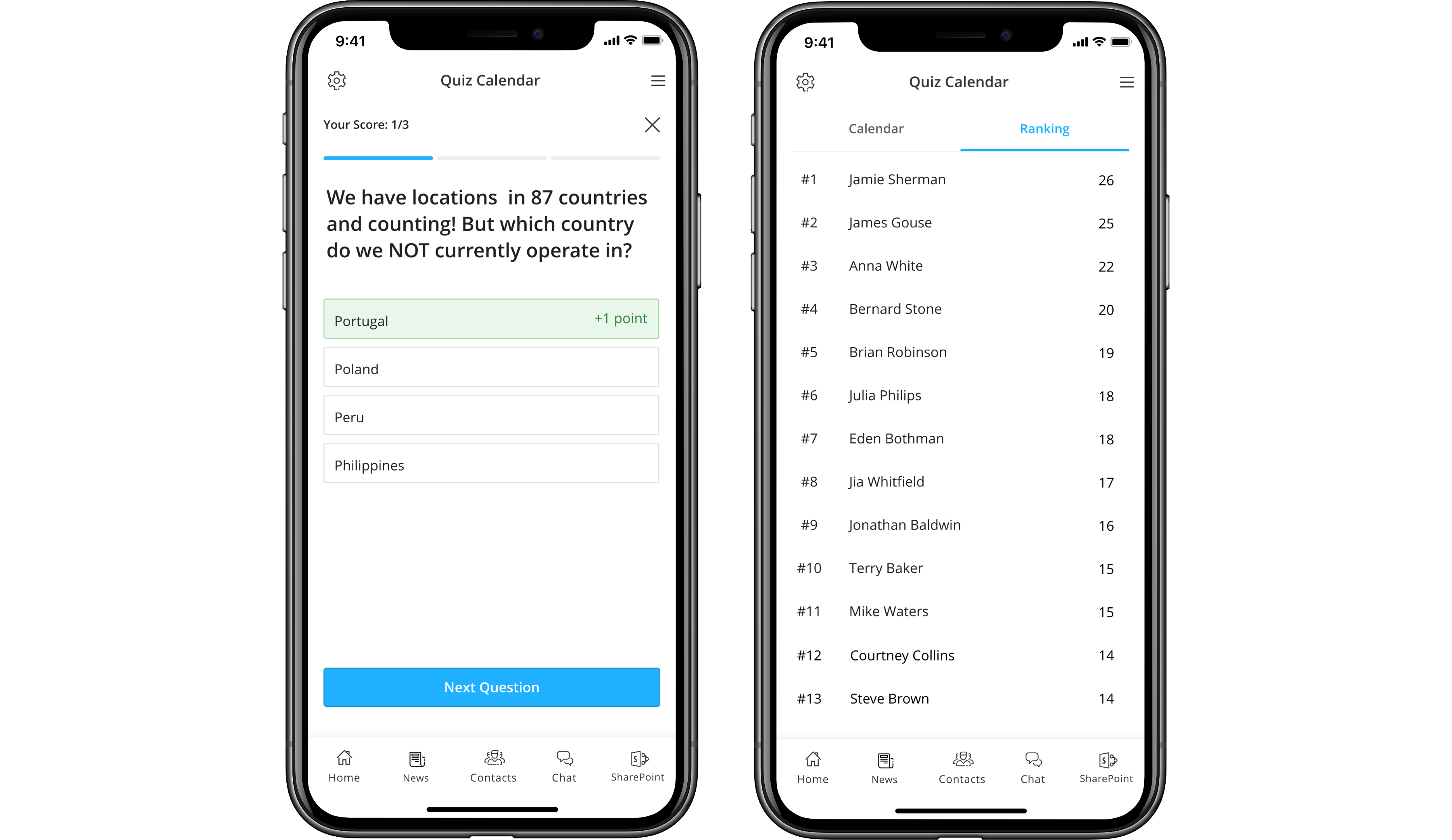 Mobile view of the Quiz Calendar in Staffbase.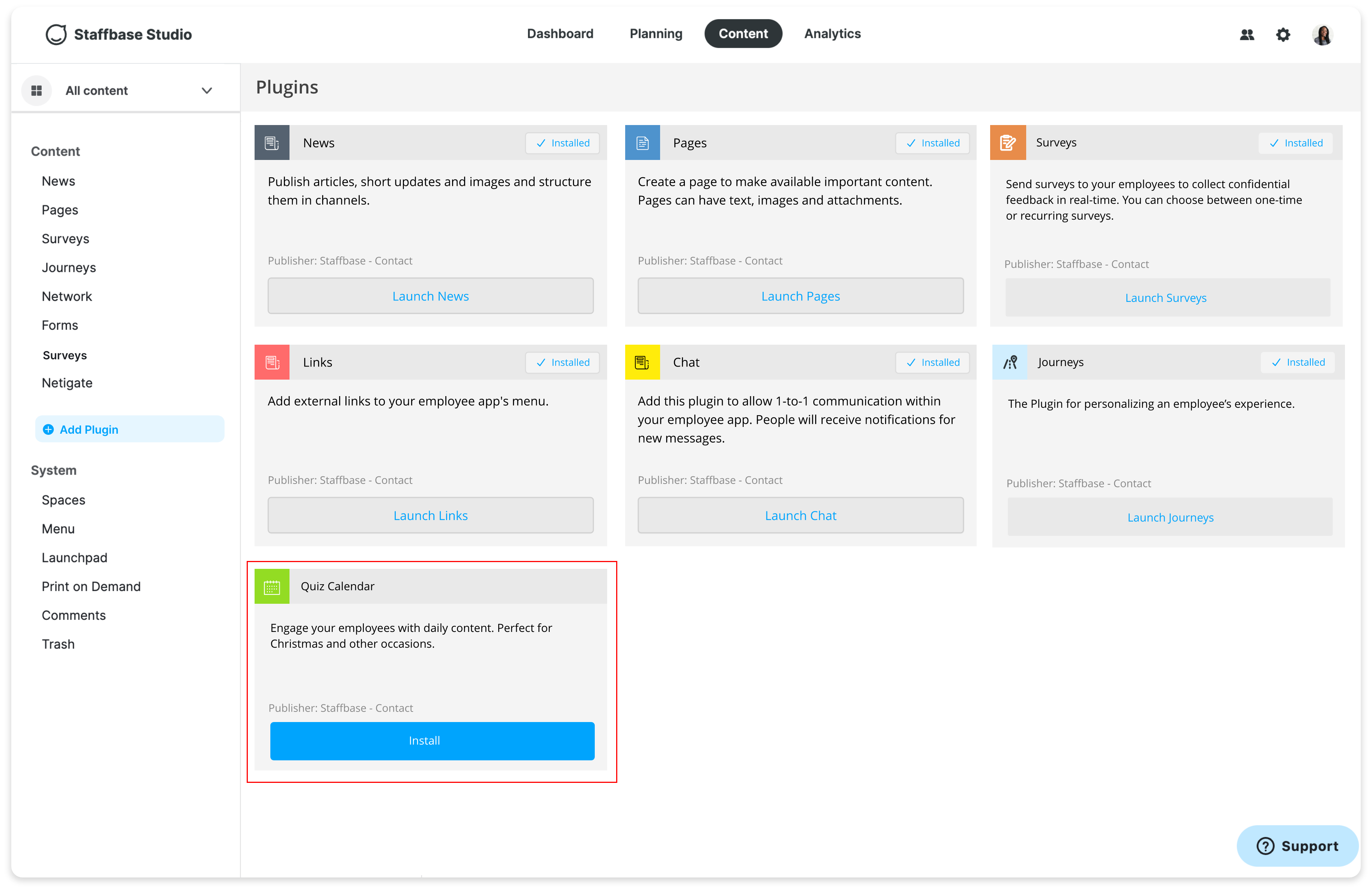 Add the Quiz Calendar plugin from the plugins section in Staffbase.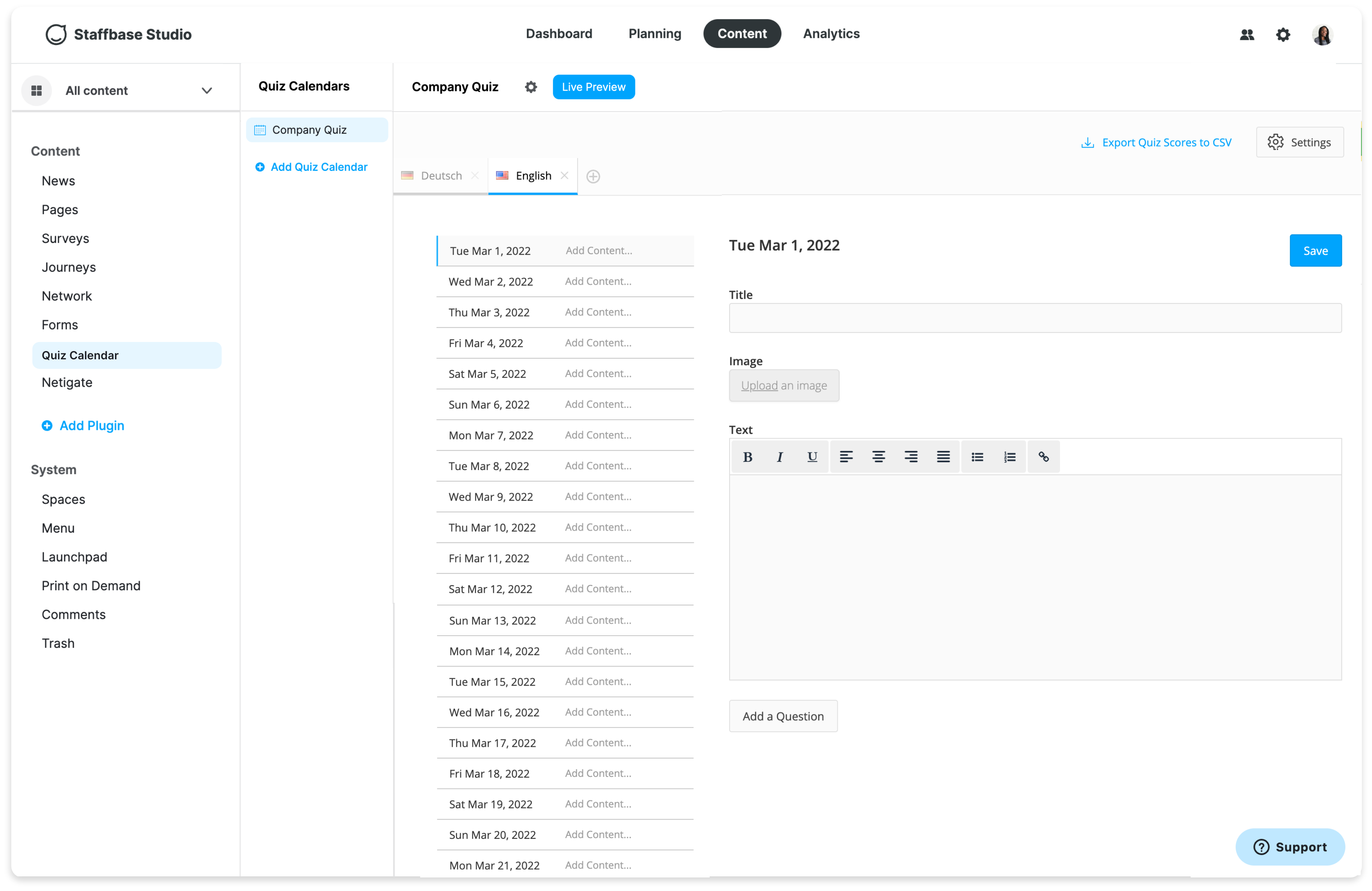 Add questions and answers for each day of the month.
Use Case: Best of 2021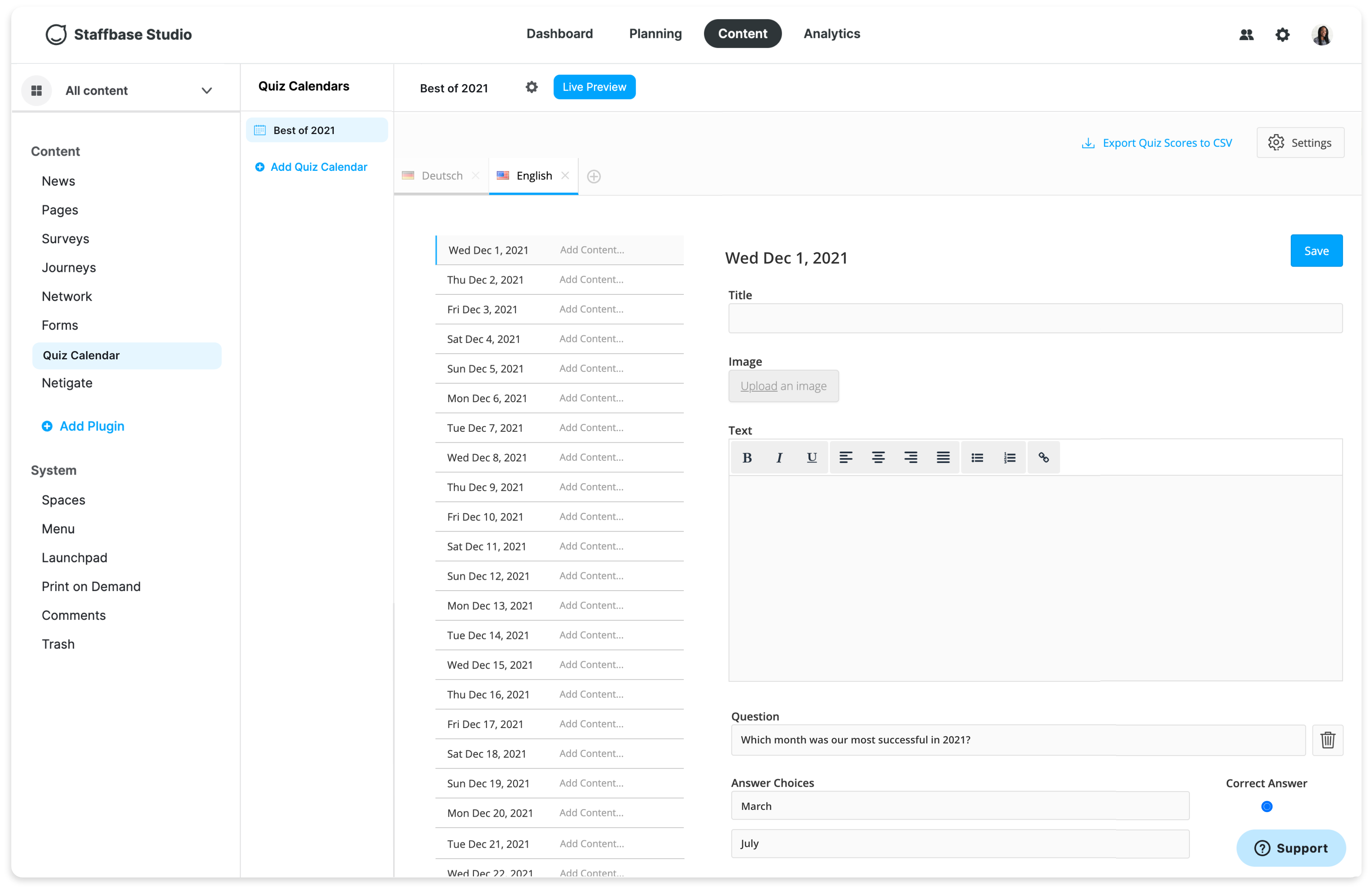 Wrap the year with a bunch of good news. Add questions that look back at the best things to happen throughout the year.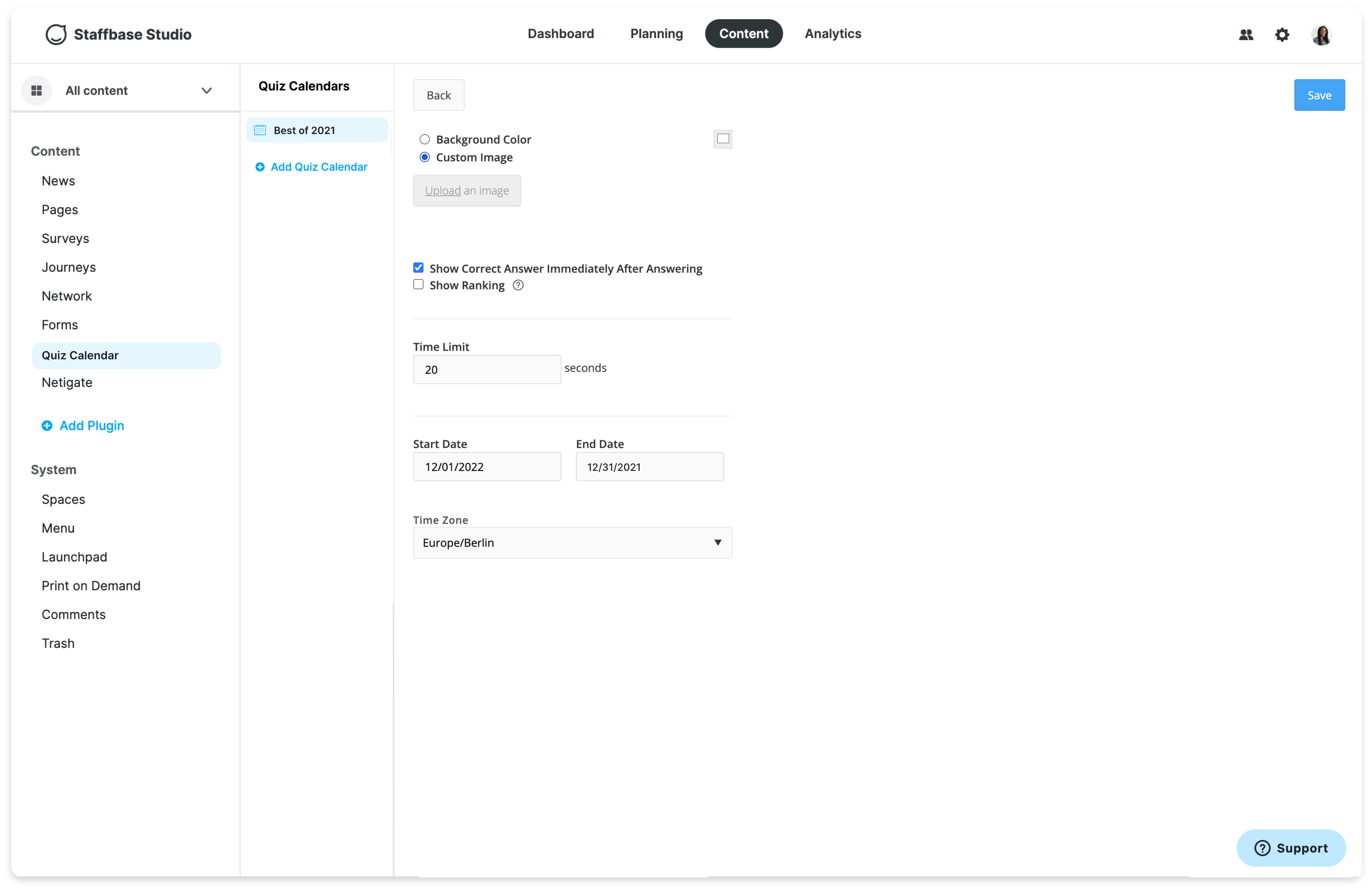 Add a background image or color to fit the theme.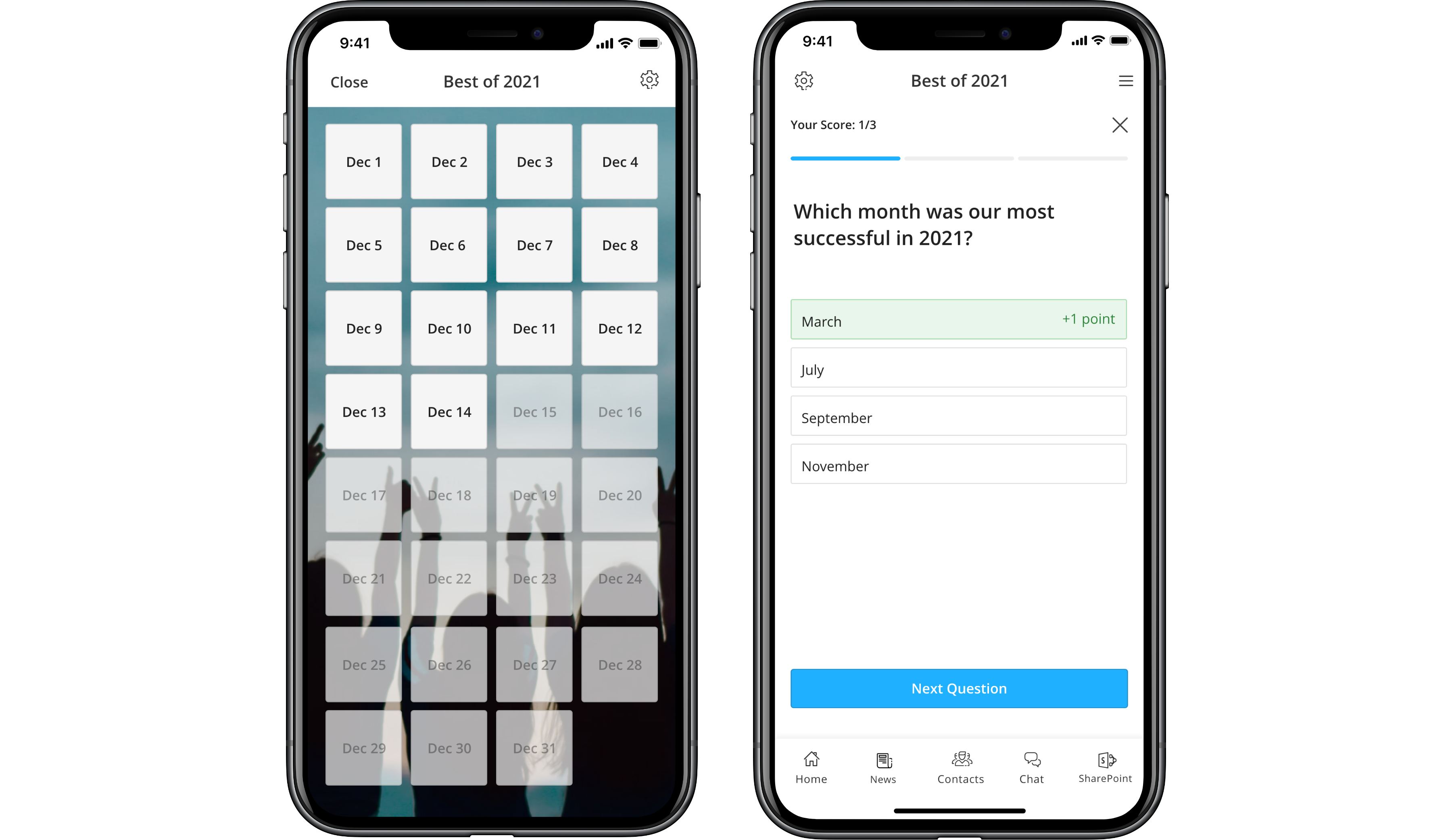 Mobile view of a quiz calendar in Staffbase.
How our customers use the Quiz Calendar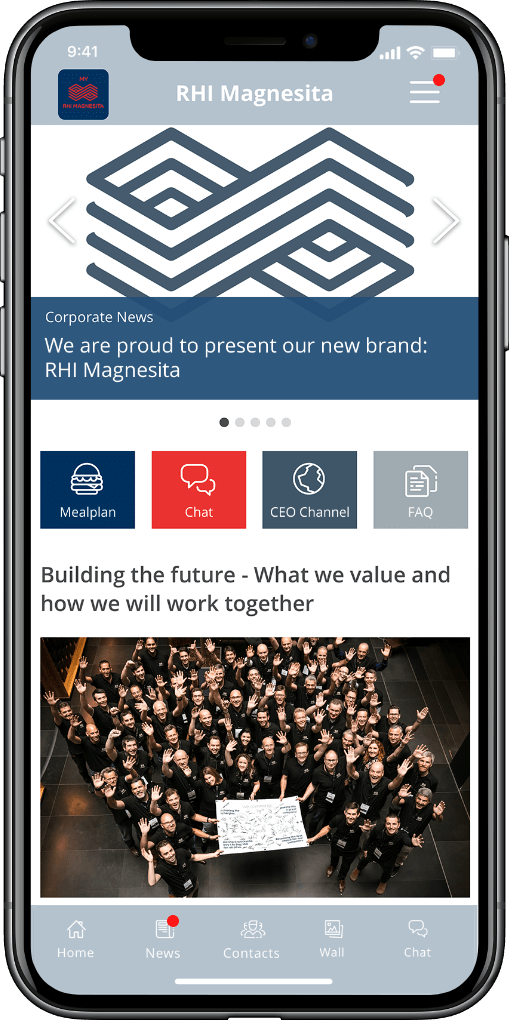 Employees at RHI Magnesita, the world's leading supplier of refractory materials, look forward to a bit of friendly competition. Seasonal challenges like an Advent Calendar filled with quiz questions and a World Cup bracket make company communications authentic and support team spirit and a positive culture.
Read more here