Safety Rules – Inform Your Employees about Security Updates in an Employee App
Overview
Workplace safety is a critical issue. It helps prevent deaths, injuries, financial losses, and property damage. Furthermore, it increases worker productivity, enhances product and/or service quality, and promotes strong public relations. Make sure all of your employees have read and are aware of security rules and regulations. Special safety precautions and the occupational procedures required of targeted groups can be clearly displayed via pictures or videos. Push messages will allow for the quick distribution of important security updates.
Different options:
Safety News
Safety Quiz
Safety Video
Safety Channel
Read more about Safety Culture in our whitepaper.
Safety News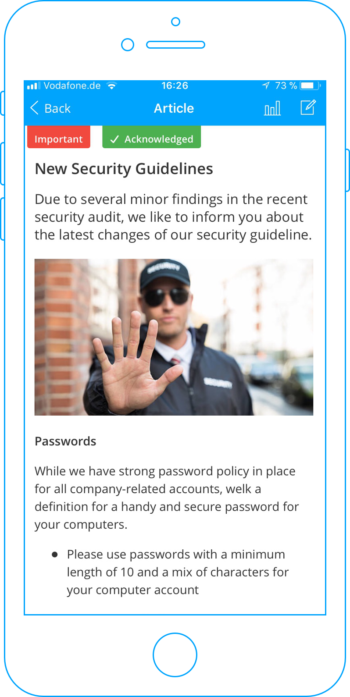 Share your company's safety vision and show that the issue is important to management. Safety messages can also be page- or team-specific. Push updated safety rules and regulations in a news channel and make sure they're read with the acknowledgement function. Read more about such cases in Corporate News.
Safety Form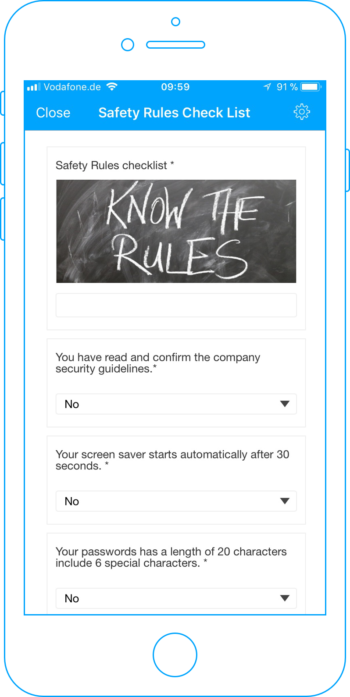 Use a survey to check whether all employees know the safety rules. When employees complete this form and click send, they confirm that they are aware of and follow all guidelines. Furthermore, you can provide accident reports via forms. This way, tracking knowledge gaps is also possible. Learn more in Employee Survey.
Safety Video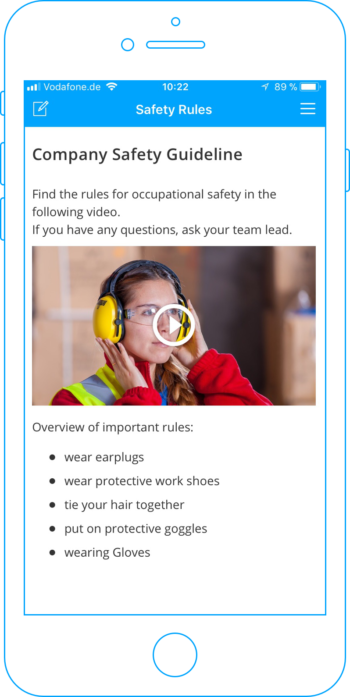 Share awareness trainings to boost a healthy company safety culture. Use an employee app to provide 1-5 minute long video-based trainings or visual tutorials to make awareness about safety a weekly or even daily event. Learn how to provide information within a channel in Corporate News.
Safety Channel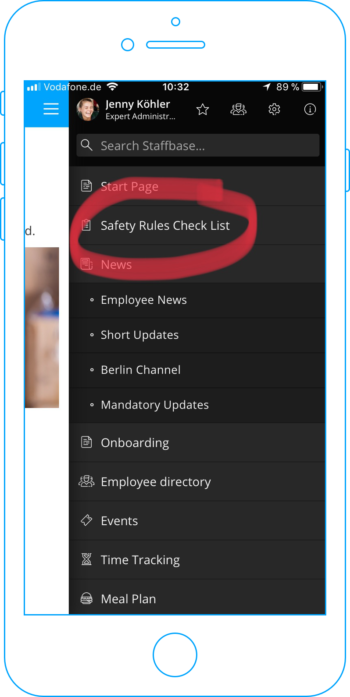 Create a safety channel where employees can find all information about safety rules and regulations. Encourage the reporting of safety issues by telling stories of other employees from all levels of the organization in order to show how they came forward and reported safety concerns. Celebrate successes, too, by making your efforts public, keeping everyone motivated and up-to-date throughout the process. Read more about how to share important messages in Corporate News.
Case Study on Safety Rules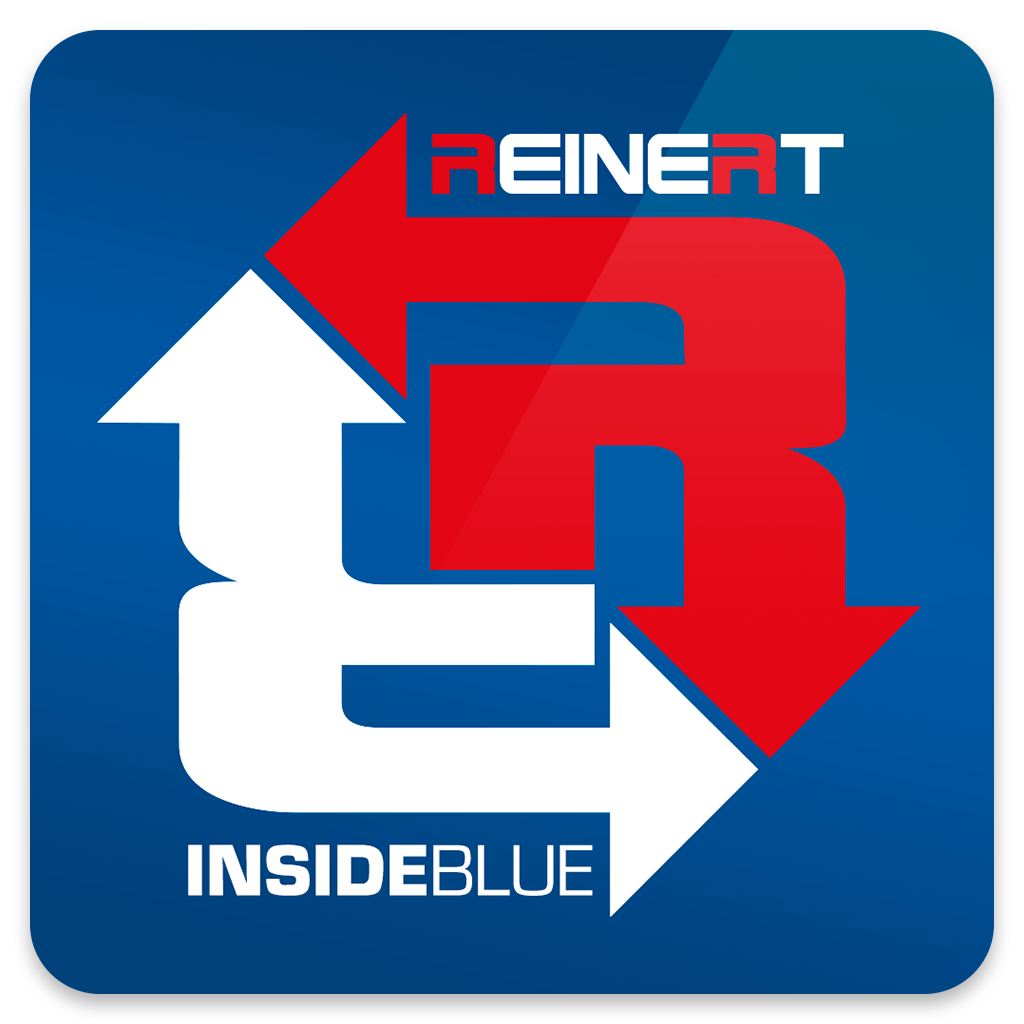 Mobile Communication for a Mobile Industry - The Employee App for REINERT Logistics
See the Video Here!