Event Registration – Manage Events with an Employee App
Overview
A great way to motivate and engage employees is to invite them to a special event. Company picnics and other events bring employees together and create feelings of comradery. Employee morale can make or break your organization. Employees with poor attitudes reduce the efficiency and productivity of your business. On the other hand, employees with a higher and more positive morale have a better attitude towards their work, maintain higher levels of customer service, and are much more productive in the workplace. It is absolutely essential to boost employee morale, ensuring that none of your employees are left feeling disgruntled.
A survey is a great way to register employees for company-wide events. A CSV file showing all of the participants can be easily exported. You can use the event registration plugin for workshops with a limited number of participants.
There are different ways an app can support an event:
Register participants with the Event Registration plugin.
Query specific data with a survey.
Share important information with a static page.
Keep employees up-to-date during events with a special event news channel.
Measure the mood of your employees with a pulse survey.
Gather feedback following an event with a survey.
You might also like to read our customer story from T-Systems MMS, who have had great success using the app for their events: T-Systems Mobile App
How does it look to users?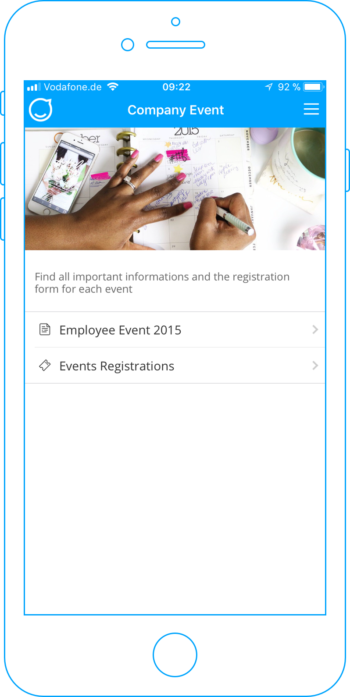 An event folder where employees can register and find pages with important information makes it easier to find information.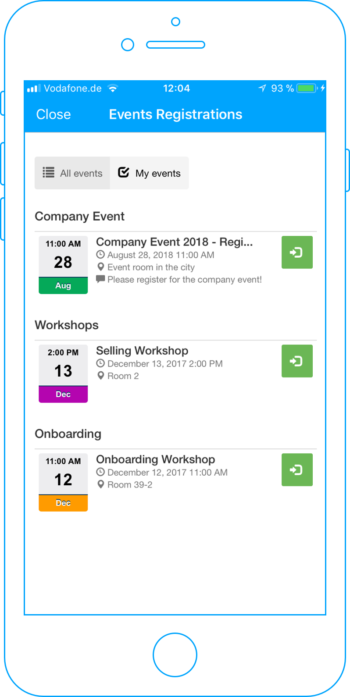 In event registration users can find the registration overview for all events. Define different colours for different events.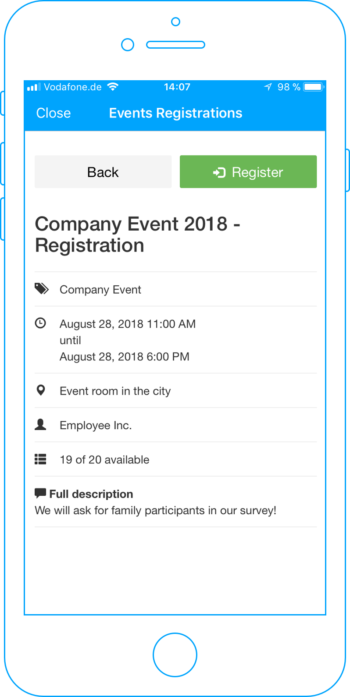 Event registration for users shows all necessary information in one view and allows them to register for specific events. You can also limit the number of participants of the event.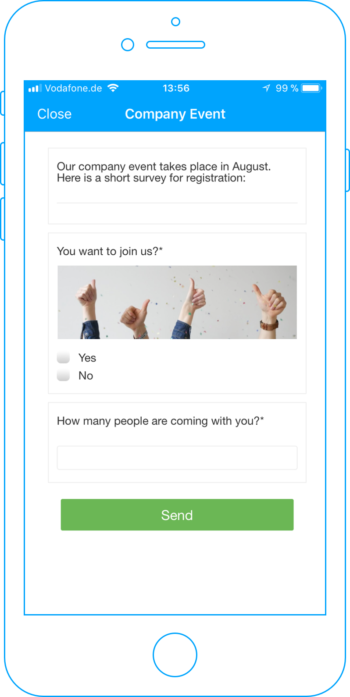 For big events, use a survey for registration. Users can fill out all required fields. Find more information in Employee Survey.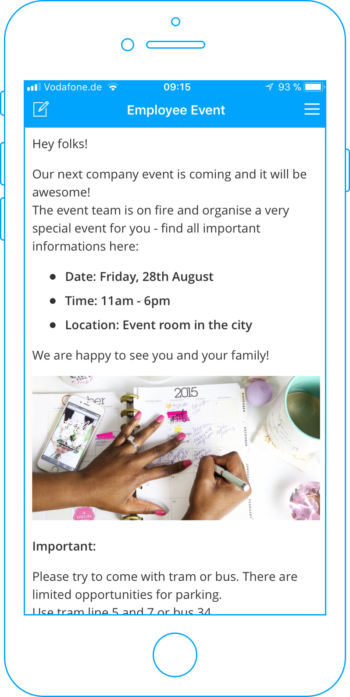 Create a static page with all important information in an overview, making it easier for users to see all data. Find additional details in Corporate News.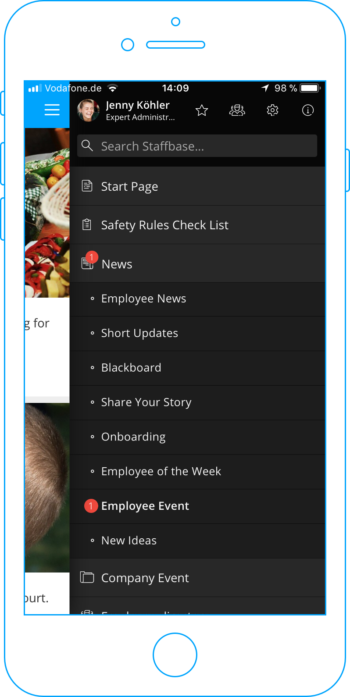 Provide a specific event channel and push all relevant information during the event. Let employees share their experiences with colleagues. Read more about it in Corporate News.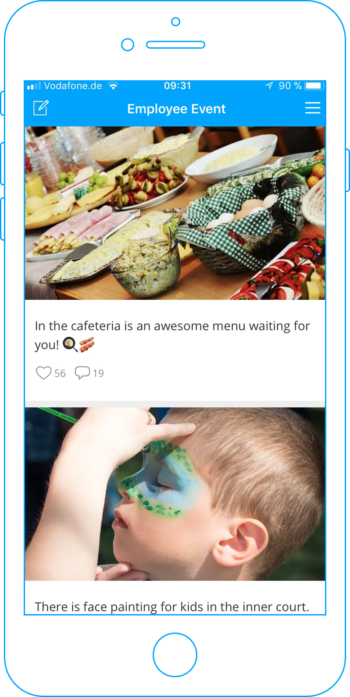 Channel user view. Share pictures, links, and information. Users can like and comment on articles and stay up-to-date during events.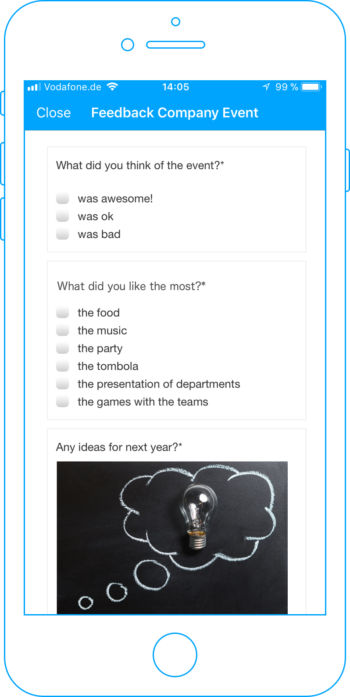 Gather ideas about events via employee survey. Get live feedback and ask users for real-time input while an event is in progress.
How does it look to admins and editors?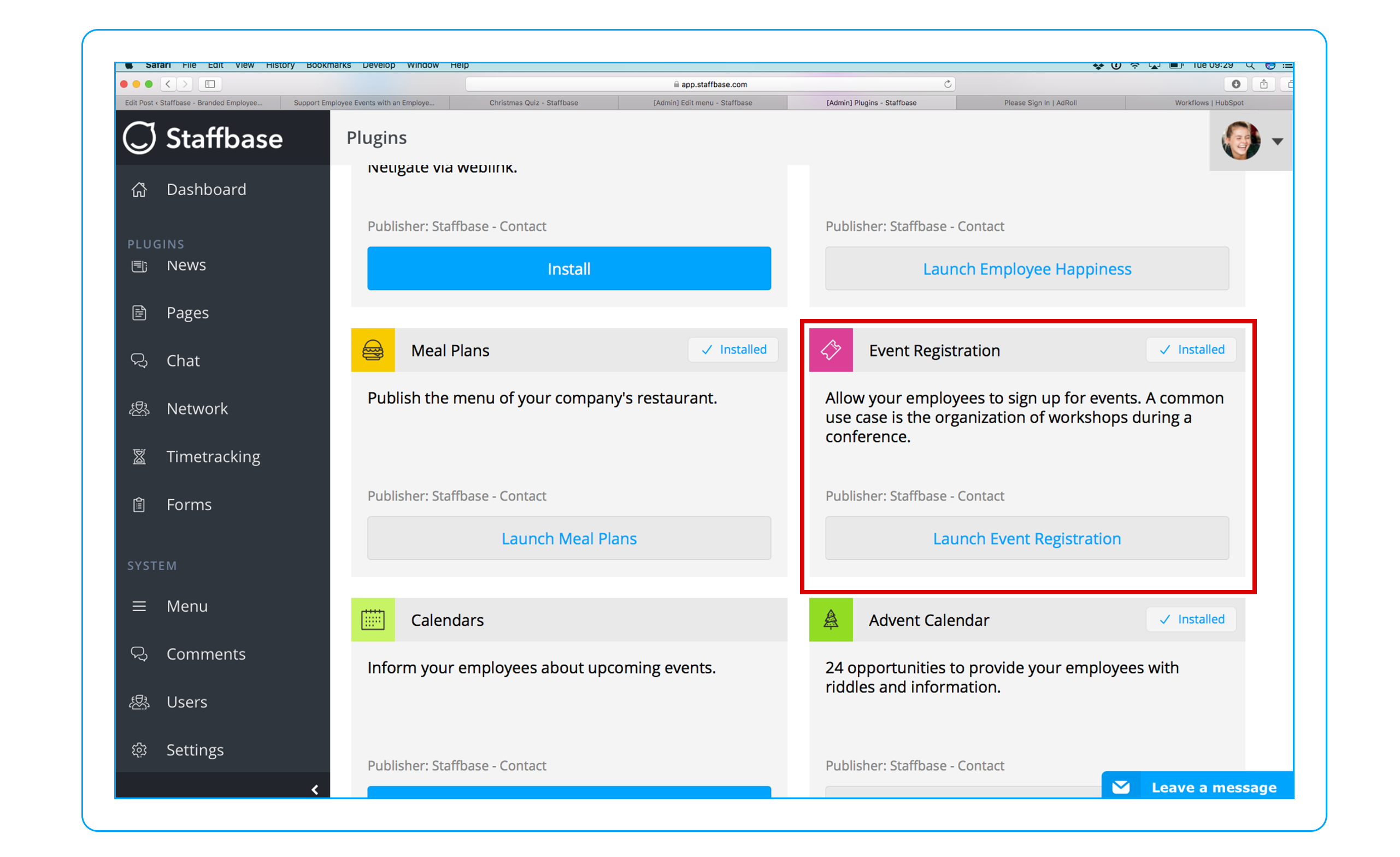 Find and install the registration plugin from the plugin overview.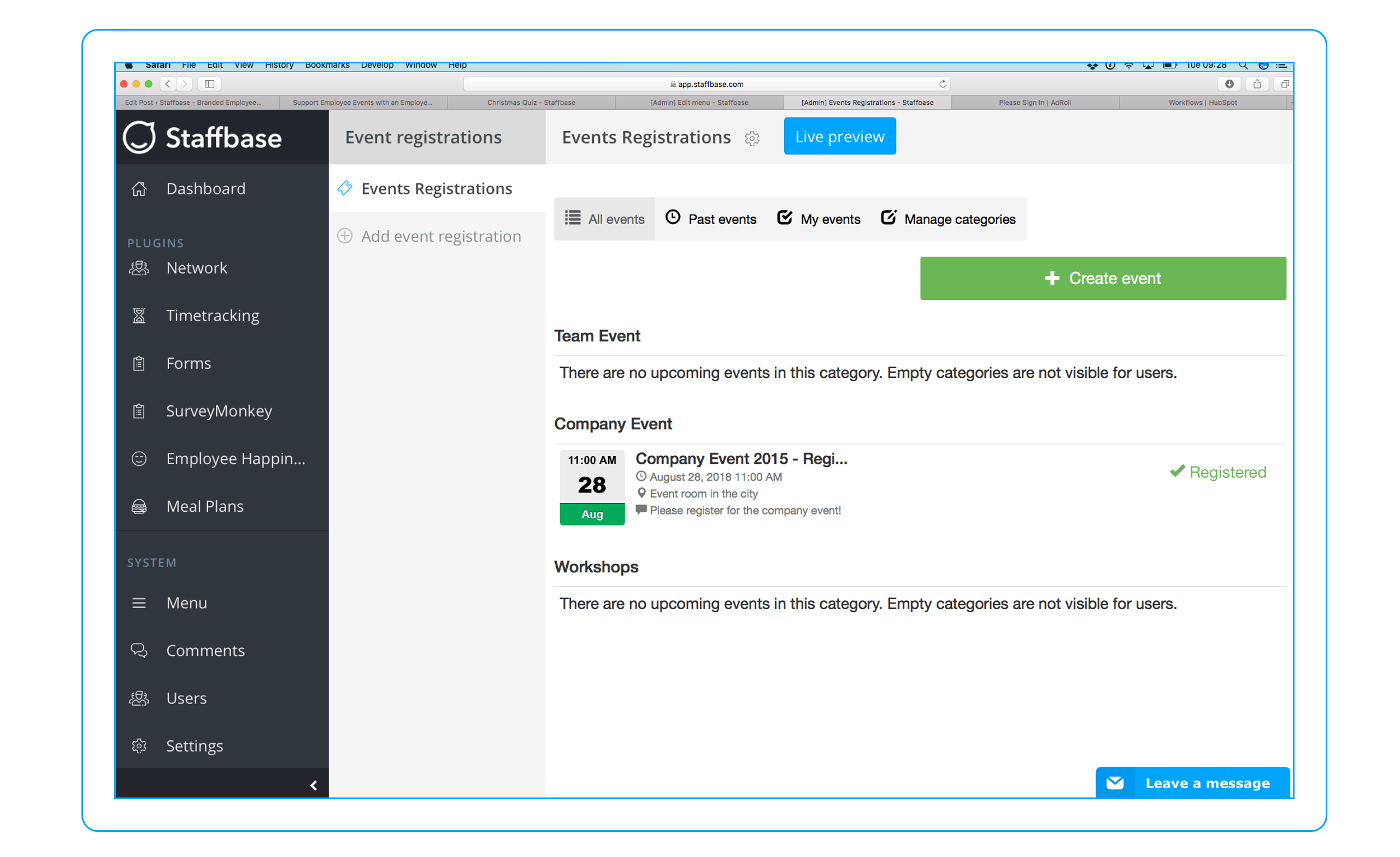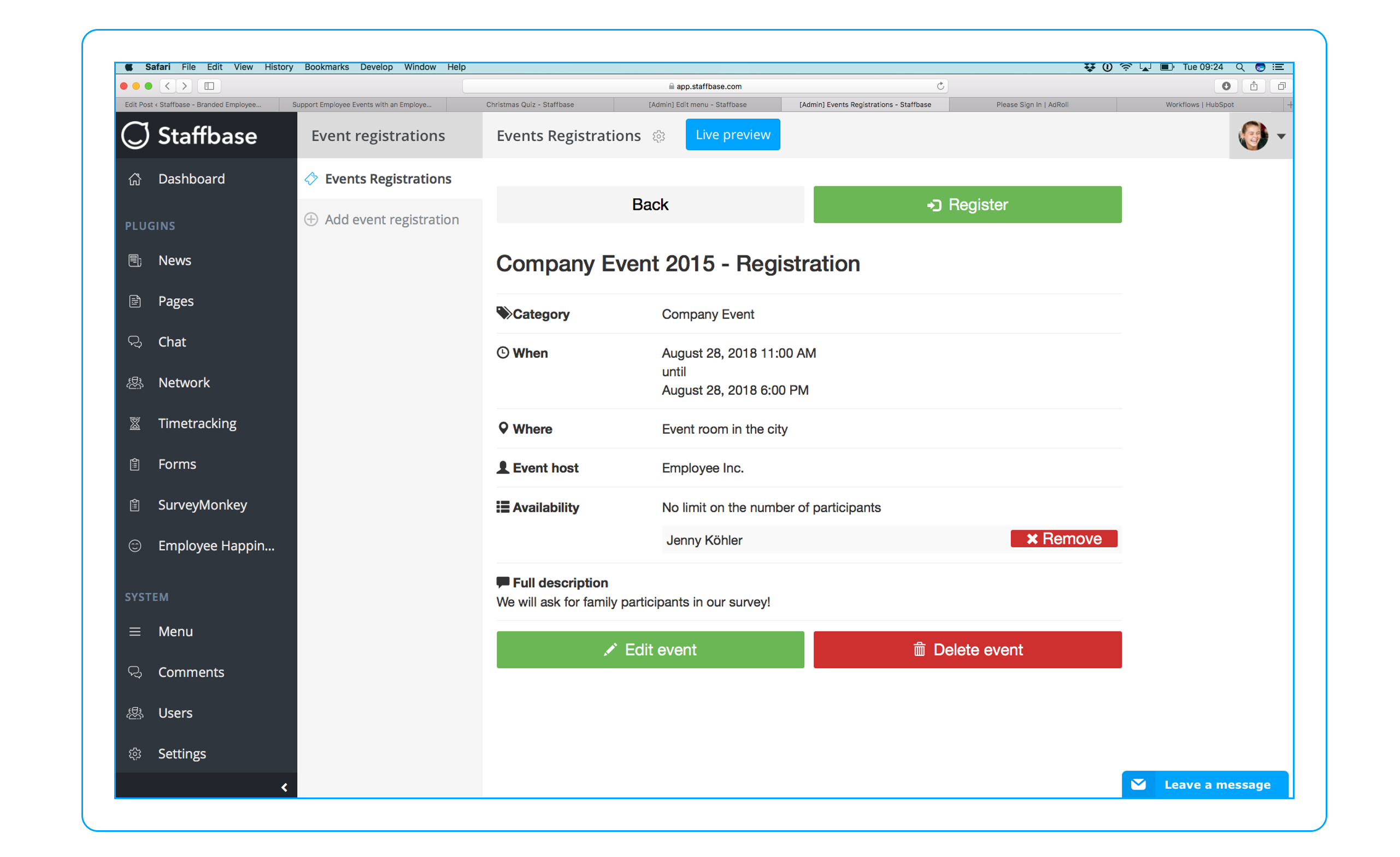 Edit event registration and give your event a name, date, and time. Set a limited number of participants for your event, categorize where it will be displayed in your admin area, and see which employees have signed up.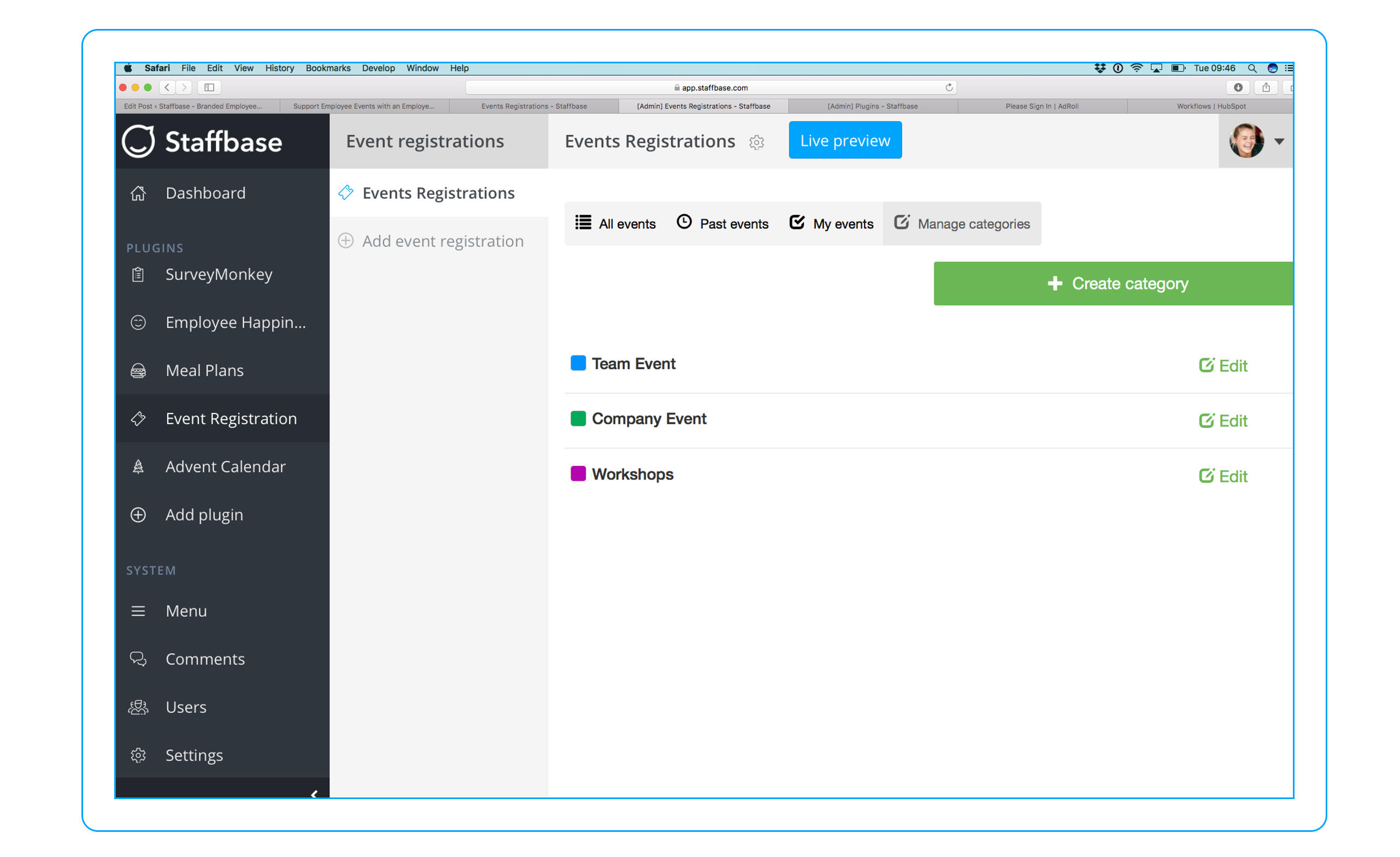 Edit categories: You can create different event categories such as "company party," "workshop," "meeting," or "team-building." Give your different categories different colors for even easier identification.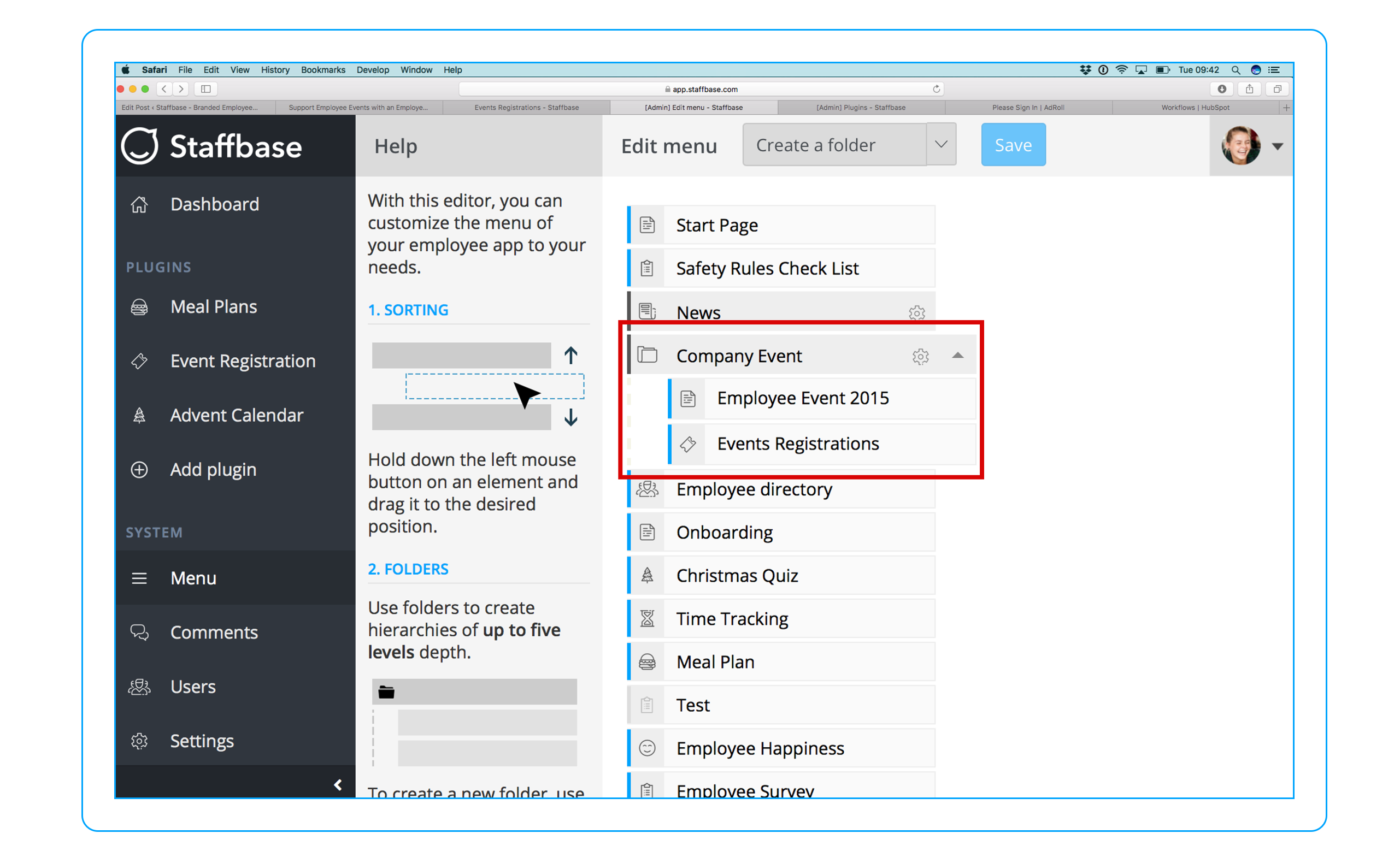 For easy findability create an event folder where employees can locate all information. Create the folder in menu settings in the app administration.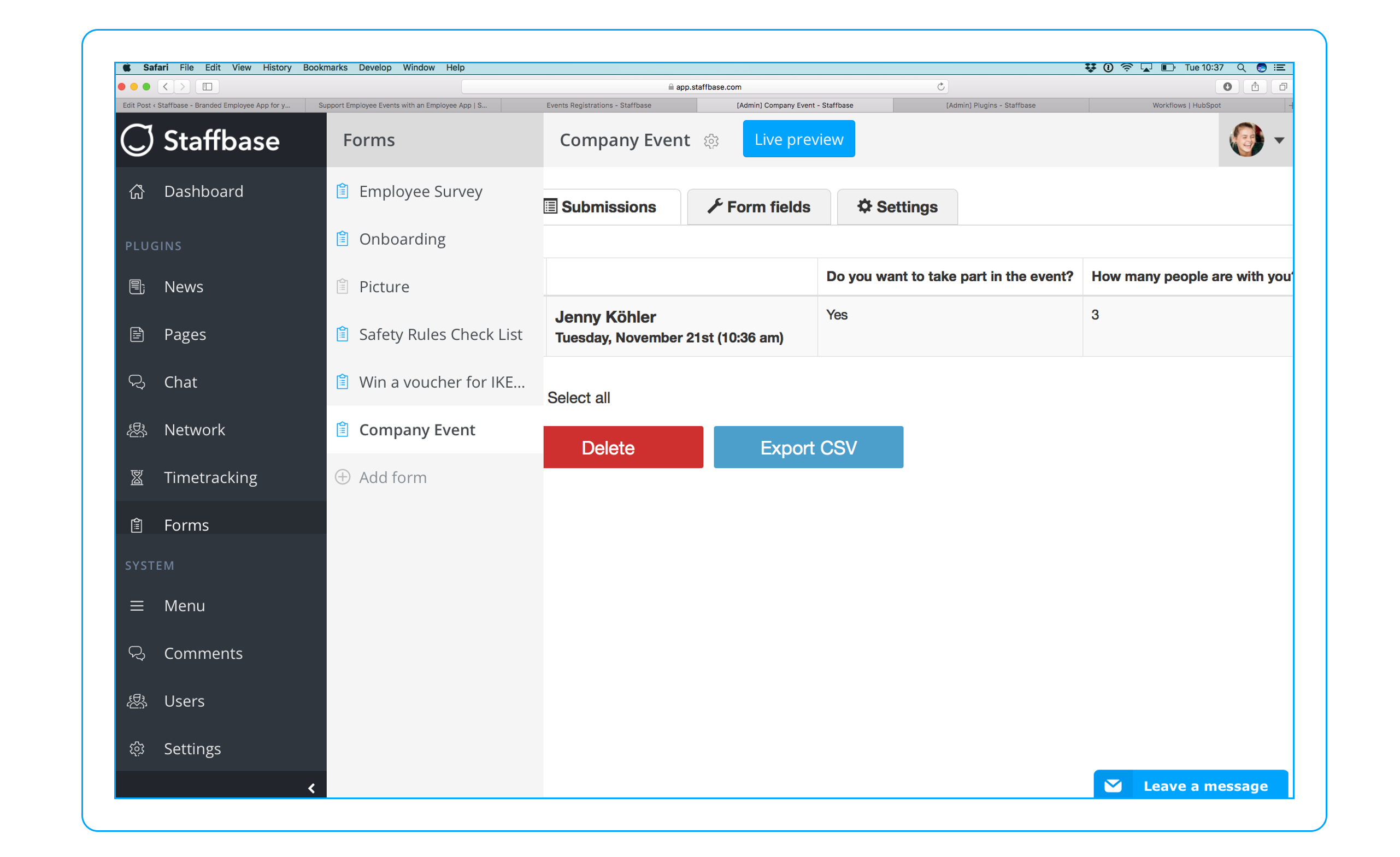 For events with many participants you can use a survey for registration. You can export a csv that includes all participants and get a structured overview. You can also create surveys after an event to get employee feedback. Find more information in Employee Surveys.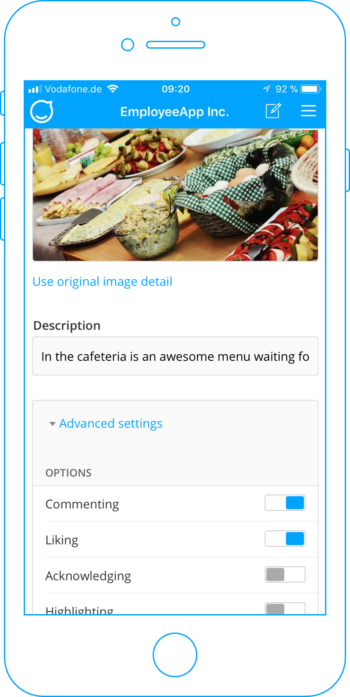 You can also edit and change the advanced settings of the news from your mobile device in the event channel. Learn more in Corporate News.
Case Study on Event Registration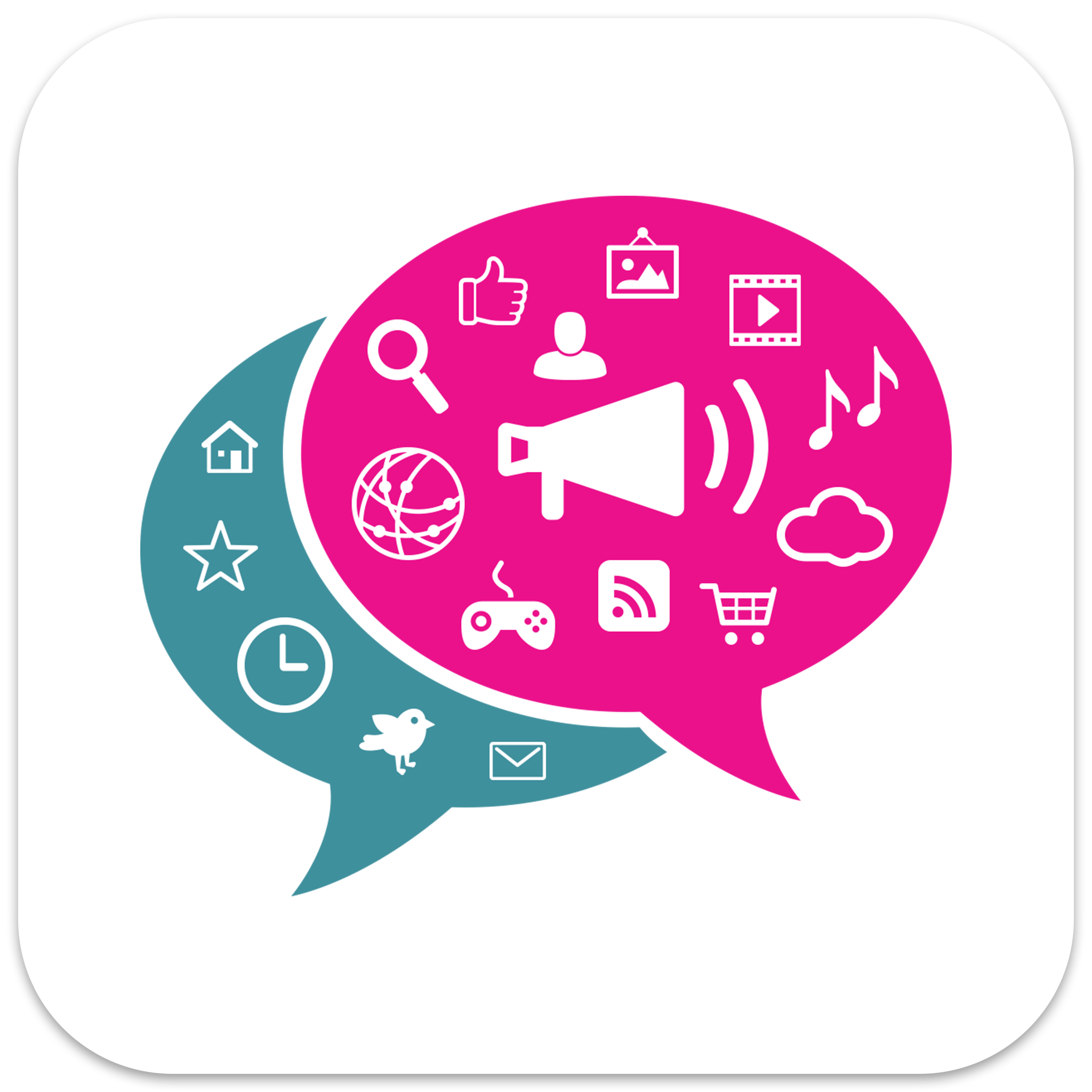 Turning Monologues into Dialogues with the T-Systems Mobile App
See the Video!