Keeping up with the Millennials
Millennials and Gen Z now make up the biggest part of the workforce, and more than any previous generation they demand mobile communication, transparency, feedback, and an employee experience that lets them work in new and more productive ways.
Our Global Customers Already Engage Their Employees With Staffbase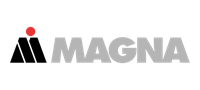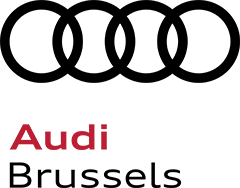 Need a Tool for Mobile Communication? It's in Your Pocket
Create a channel on your employees' smartphones that's interactive and immediate, ensuring effective, company-wide distribution of vital information.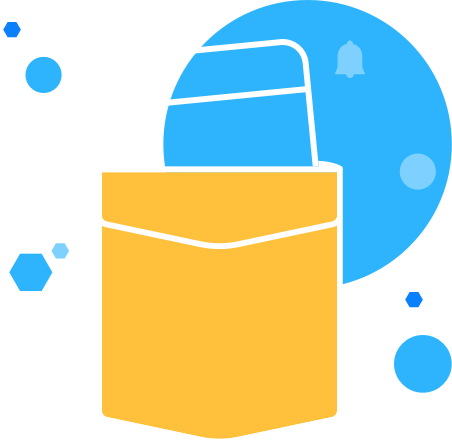 Features
Reach the New Generation
Transparency
Employees put a high premium on transparency in their interactions with all levels of management, going as far as naming it the top factor in determining their happiness and satisfaction in the workplace. With your own app you have the opportunity to create a news channel that's not only trusted but also formed with and by your employees.
Feedback
Growing up with Facebook and Twitter, Millennials and Gen Z put great value on being able to collaborate and share feedback, both with their peers and their superiors. It's easy to make this possible with a chat function and interactive news channels that drive productivity to a maximum.
Engagement
Millennials and Gen Z want to work for companies that have real purpose, and they'll only stay if they're fully engaged. Higher employee engagement will lead to greater customer satisfaction, a more compelling customer brand, and, ultimately, higher revenue. The Staffbase platform creates engagement by providing value to your people at every step of the employee journey: from onboarding to rewards to benefit programs.
Technology
Millennials and Gen Z are technological natives. They need and expect access to cutting-edge tools that help them reach their fullest potential and give them the ability to work from anywhere and at any time. The Staffbase app can be seamlessly integrated into their working lives, giving them an instant connection to their workplace whenever they need and wherever they are. An employee app is also powerful proof of your company's dedication to helping their employees be at their best.
Features
Tools That Connect

Chat
A securely established internal chat takes conversations away from WhatsApp and puts them on a platform where corporate information is safe, while enabling employees to engage with a tool they know from their non-work lives.

Push Notifications
Push Notifications are a game changer in internal communications. They finally make immediate responses and reception of important information possible—anytime and anywhere.
News
Use the personalized news feed to spread internal company information, keep everybody up-to-date, and encourage your employees to share their feedback in the form of comments, likes, and shares.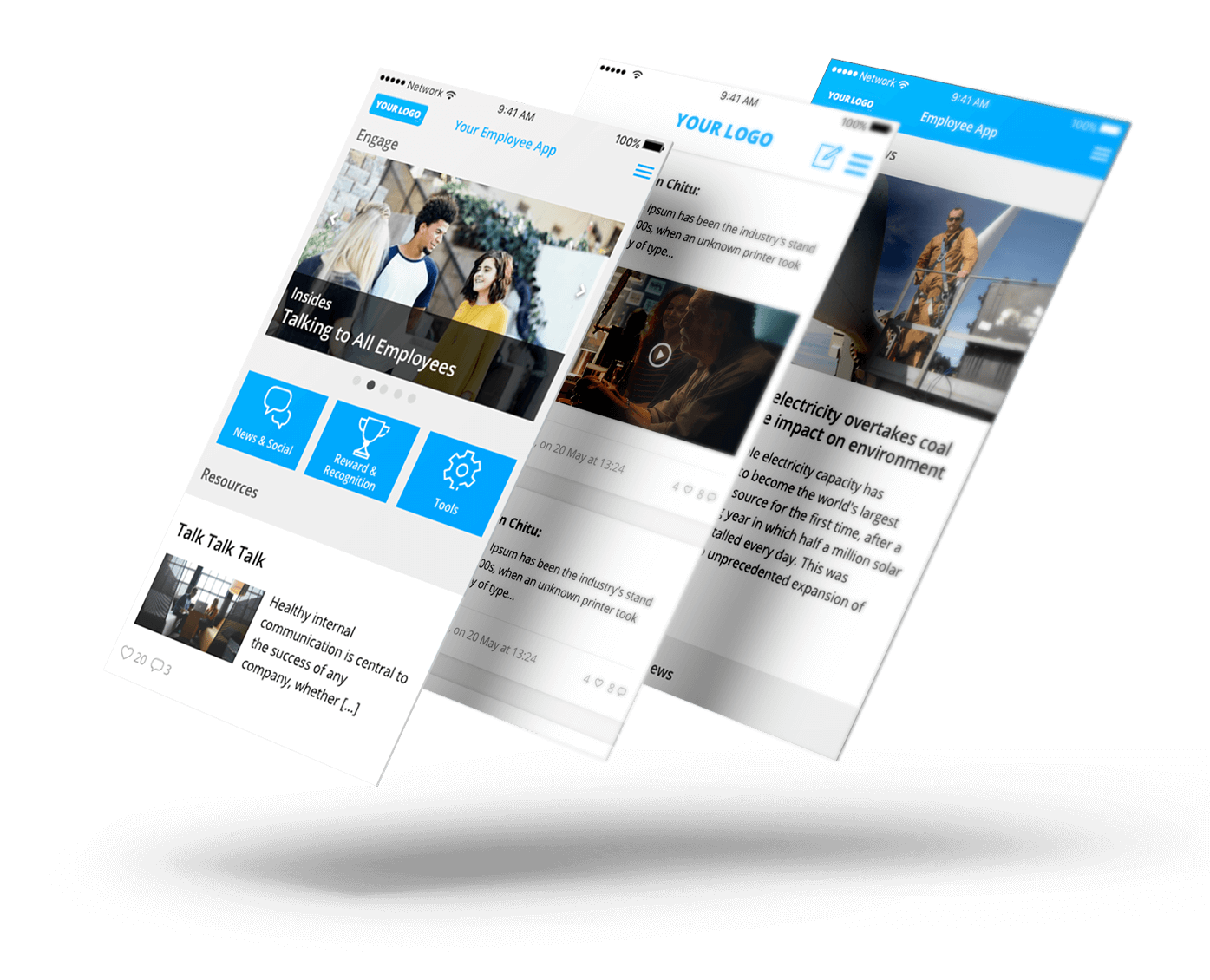 Surveys
Employee Surveys are a great way to track your employee happiness. Three basic smileys help you to daily check on your employee's satisfaction and never miss a beat.
Upload Images, Videos, and Documents
Being able to upload all forms of media makes the app experience more versatile and fun. Use videos to teach your employees new skills, or pictures that give the app a more social aspect.

Multilingual Support
Having an international team is a fact of life for many of our customers. The Staffbase app supports content in more than 30 languages, with an interface that can be displayed in eight languages—including Chinese.

Forms
Checklists, directories, reports, and financial documents find a new home in Staffbase. Have all your important forms on one platform, save time, and increase your efficiency.

Locations
With sites all over the world, maps and locations settings help employees to find the conference room, the workshop space, or their new office.

Plugins
Because we're constantly working to improve your experience, we're always developing new plugins such as calendars, event registration, embedded pages, Facebook, SurveyMonkey, and much more.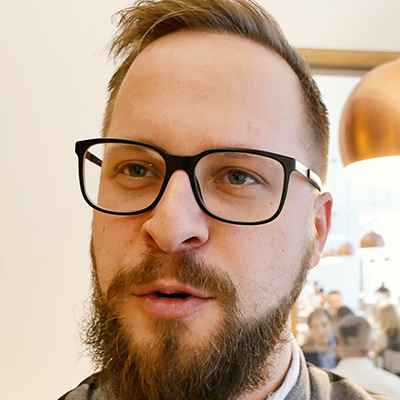 "You get a lot of smaller pieces of information on the company that you wouldn't get otherwise. A little bit like grapevine communication, just cooler."
Andreas Reichert - Senior Consultant

Get more details about how to start your internal communications app