Nouvelles idées – Instaurez une véritable culture digitale basée sur le partage d'initiatives
Overview
Favorisez le partage direct de nouvelles idées entre vos employés, valorisez les meilleures initiatives pour votre organisation, instaurez une plus grande transparence ainsi qu'une véritable culture du feedback comme les piliers de votre transformation digitale.
Vous avez de nouvelles opportunités pour partager et recueillir les initiatives de vos employés :
Vos employés peuvent poster des commentaires et likes associés à vos contenus. Découvrez comment :Actualités Groupe.
Obtenez un feedback via un Sondage auprès de vos employés.
Créez un fil d'actualité uniquement dédié à vos employés pour qu'ils puissent exprimer et voter pour leurs idées et initiatives. Apprenez comment créer des fils d'actualités dédiés dans notre section News Locales.
Comments, Replies and Likes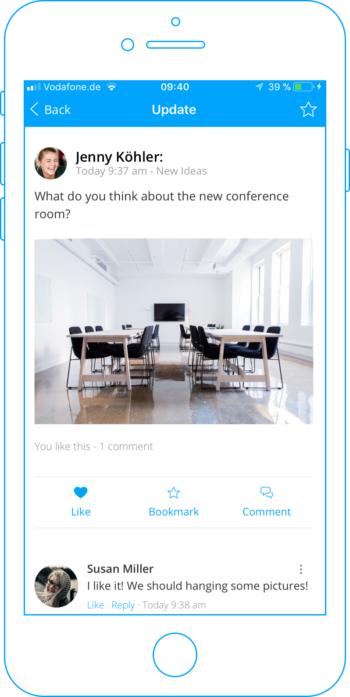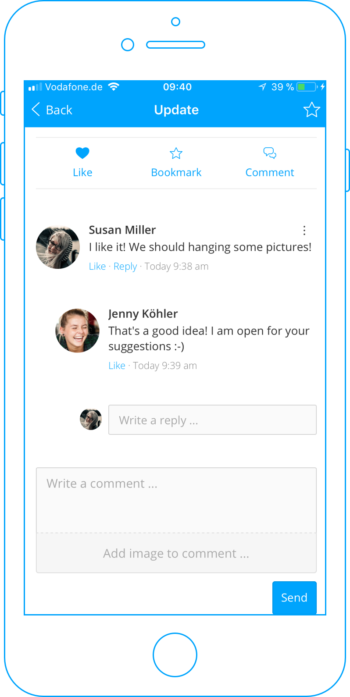 Push discussions about different topics within the reply function in comments.
Employee Survey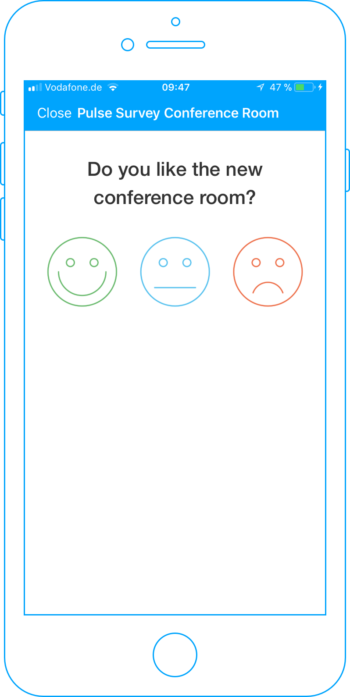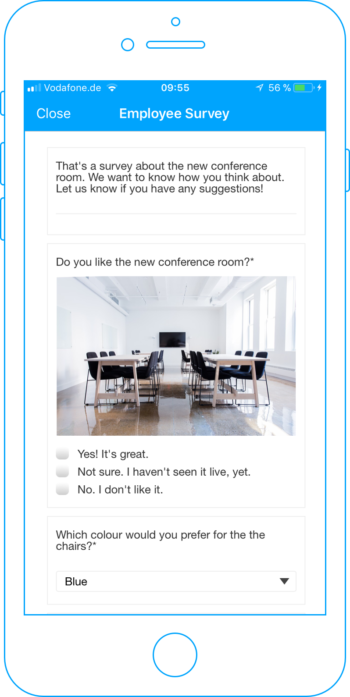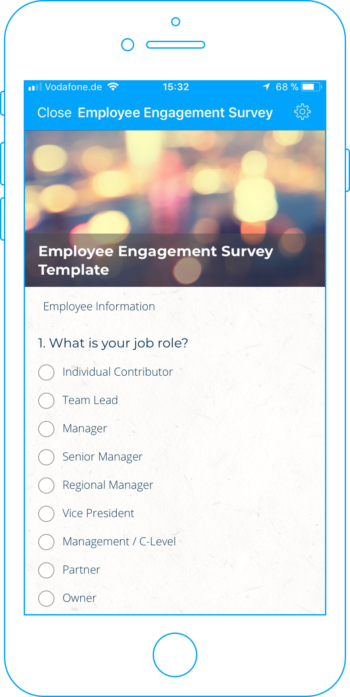 Specific Channel