Mesure du bien-être – Prenez le pouls de vos employés et récoltez l'humeur du jour
Overview
Mesurez le bien-être au travail de vos employés directement depuis votre application et permettez à votre management de réagir directement et adéquatement à l'humeur de leur équipe.

Notre extension Mesure du bien-être vous permet de lancer de courts sondages unique ou à intervalles réguliers auprès de tous vos employés ou d'un groupe en particulier. Vos employés ont simplement à indiquer leur humeur en choisissant le smiley correspondant à leur humeur. Ils peuvent ajouter un court commentaire et l'envoyez directement à leur manager. Vous pouvez également utiliser notre extension pour demander un avis simple et ludique à vos employés et prendre votre décision en tenant compte de leurs avis.

Pour découvrir d'autres manières de collecter le feedback de vos collaborateurs, rendez-vous sur notre extension Enquêtes & Sondages.
How does a Pulse Survey look to users?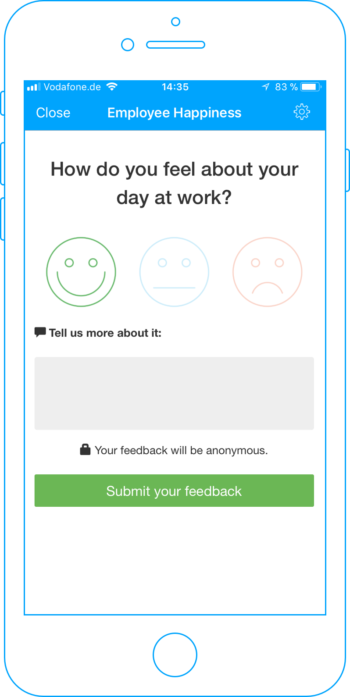 How does a Pulse Survey look to admins and editors?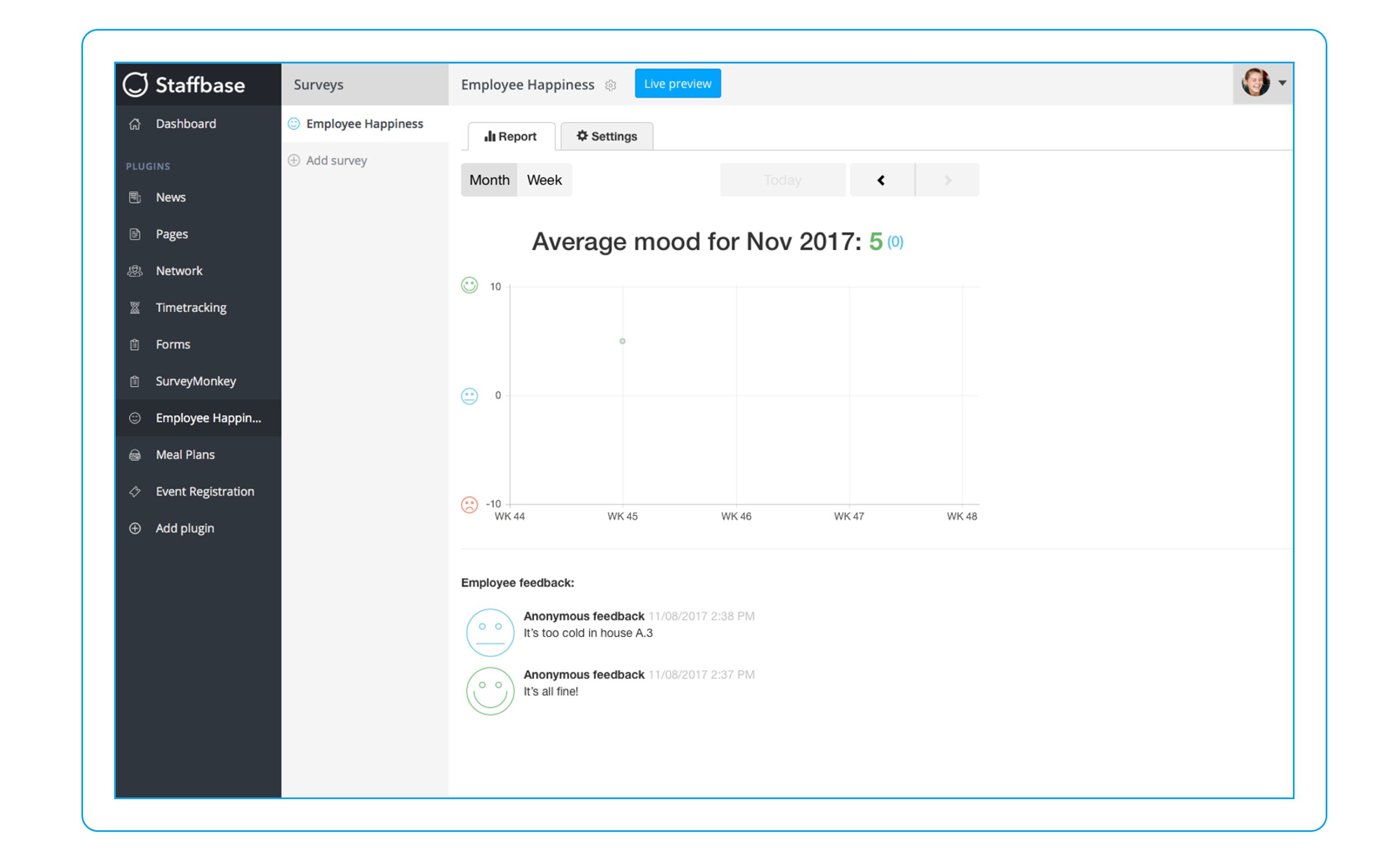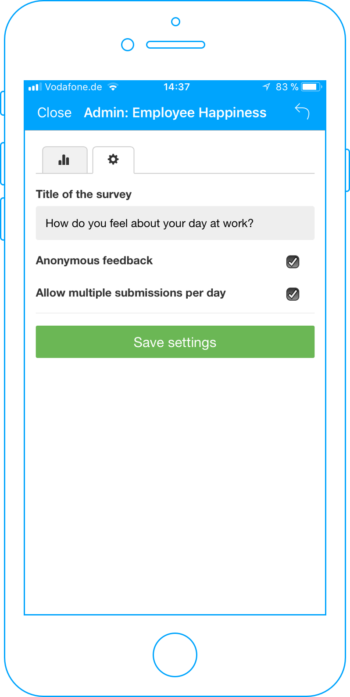 See how others do it!

Your Opinion Counts: Homag Turns Its Employee App into a Global Communication Platform and Feedback Tool
Read the Case Study!