Members of Gen Z are digital natives comfortable with mobile apps and live streaming, but miss important emails in an overcrowded inbox. Baby Boomers tend to prefer print and email, but struggle with adopting new technology. Gen X is the disgruntled middle child who's tired of being consistently overlooked.
When it comes to reaching all of your employees, your internal comms need to be multigenerational. You need to learn their favorite channels, broaden your reach, and determine how to drive home your messaging. To help you do so, in conjunction with the comms experts at Ragan, we've created a detailed guide outlining what's required to bridge the gap in nine detailed steps.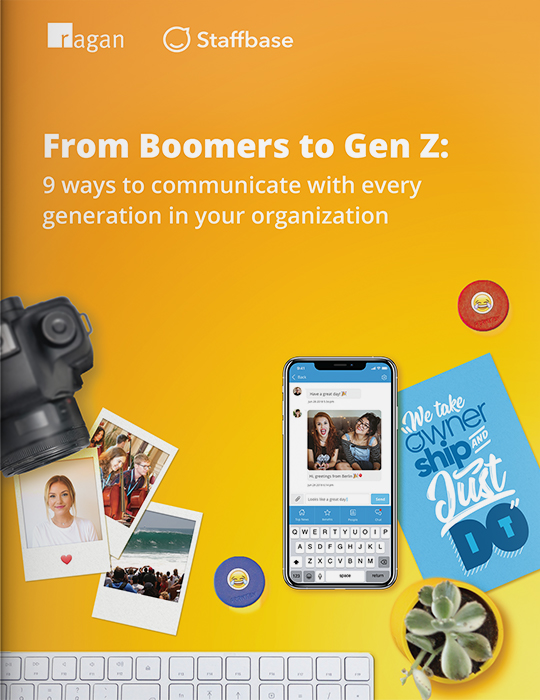 In this free download, you'll learn:
Why it's necessary to survey your workforce
Who is most likely to appreciate your print publications
How to get "the thumb generation" to participate in Q&As
How to train older workers to adopt apps
Who is most likely to respond to virtual communications
How optimizing for mobile can lure people back to email
How to rethink town halls for a new generation without losing the support of traditionalists
Why a choice of channels means better engagement
How contests can help drive younger workers to your app
Here's a quick peek! 🤫
Introduction
The Aerospace Corporation in Southern California employs 4,000 people, most of them an older, highly technical staff with doctorates and other advanced degrees.
For years, this government-affiliated nonprofit held a quarterly all-hands meeting that employees could view in person or live via video hookups in remote conference rooms.
Recently, however, the company has been hiring a crop of millennials and Gen Zers. Based on feedback, Aerospace realized it required a new style of internal communications in order to effectively engage these younger staffers. The organization added new options to watch and listen in, including a mobile app enabling both live and retroactive viewing.
"We had to tune up our ability to communicate with multiple generations almost overnight," says Sabrina Steele, executive director of corporate communications and public affairs.
Most organizations face similar challenges as they strive to engage their newly evolving workforce of mobile- averse Baby Boomers to 20-something digital natives. "It's important to understand the deeper issues that drive communication preferences," says Brad Karsh, founder and CEO of JB Training, who has conducted hundreds of workshops on generational differences in businesses.
"Many of the differences in the generations are driven by culture, technology, society, and even parenting," he says. "How we are raised really ends up being reflected in how we act in the workplace."
Karsh offers the disclaimer that though much of what he comments on regarding generational characterizations applies to the large majority, there are always exceptions. "But based on our work, there are certain themes that ring true," he says.
Different generations have different expectations of their employers. Both Baby Boomers (55 and older), and the latchkey kids of Generation X (39–54 years old), tended to grow up in traditional families, finding ways to entertain themselves, Karsh says. By and large, they are self-sufficient and resistant to bosses who over-manage them.
By contrast, millennials (24–38) and Gen Z (9–23) grew up in digital environments that exposed them to constant streams of real-time feedback in the form of likes, comments, shares, etc. "Members of Gen Z ... are true digital natives: from earliest youth they have been exposed to the internet, to social networks, and to mobile systems," Kinsey & Company reports.
As a result, members of these younger generations have come to expect the same quantity of feedback at work, demanding far more frequent interaction with their supervisors—and their communications.
To simplify, Karsh classifies the workplace into three groups:
Seasoned pros: Those who entered the workforce in an era dominated by print communications.
Mid-careerists: Those whose early jobs overlapped with the rise of email and the internet.
Twenty-somethings: Digital natives at ease with smartphones and impatient with email.
Here are nine tips for reaching audiences of differing ages—and for expanding cross-generational engagement on these channels:
1. Survey your workforce
A few years back, Sabrina Steele admits, she wasn't thinking about the multigenerational workforce. Today she has to be far more attuned to generational differences and communication preferences.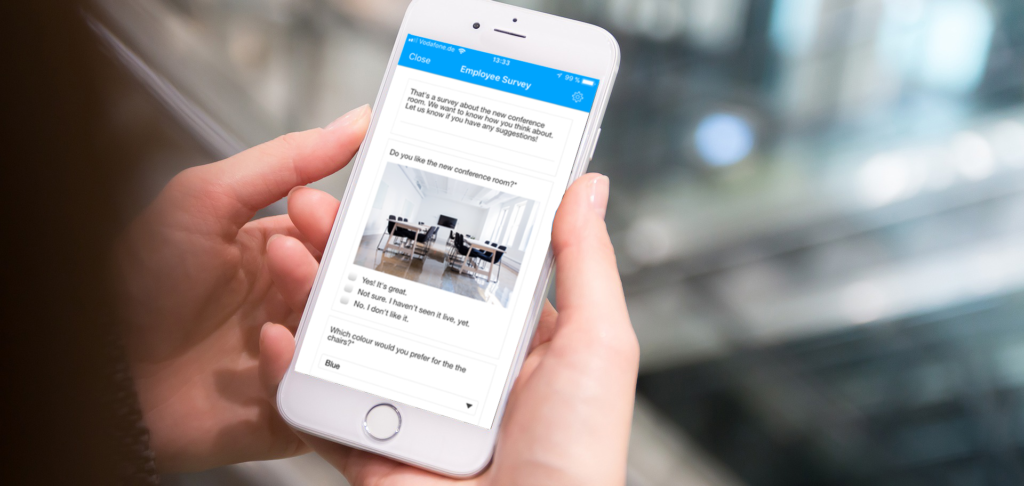 Start by auditing your comms with a survey while keeping in mind generational preferences in communication, Steele advises. Listen to your workers, and read all the comments in your surveys. "Employees will tell you what they like," she says.
When you launch a program or channel, ask employees for feedback. If they didn't like something, ask them to explain why.
2. Only print for seasoned pros
Depending on the audience and industry, seasoned workers tend to favor print publications. EDF Renewables, a company that generates wind and solar power on rented farmland, communicates through print mailings to the farm owners, while relying on a Staffbase mobile app to communicate with its own employees.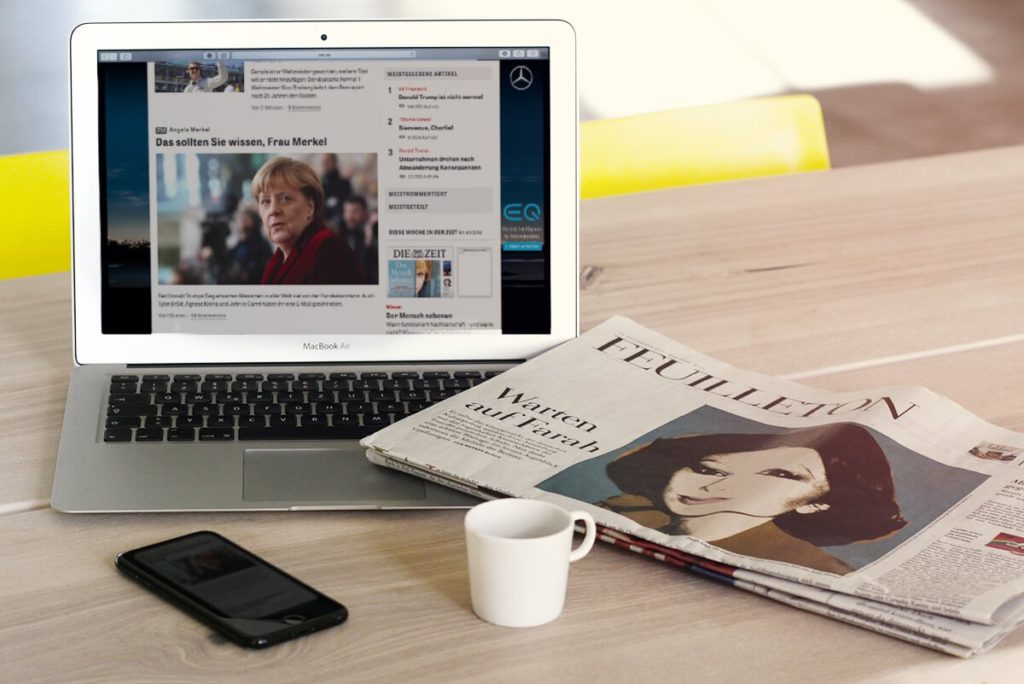 The Baby Boomer farmers, says communications manager Christine Karlovic, are "more likely to look at stuff that comes in the mailbox than something that comes in the email inbox. But the farmer's son, who's going to be taking over the farm, is more likely to be checking his email."
***
Use the link above to download the full guide and access all nine tips!