Most communicators understand the value of interaction and gamification for internal communication. However, they are often faced with two challenges:

Firstly, they tend to spend too much time acting as community managers for various topics.
Secondly, it's not always easy to plan interaction. There are just so many factors coming together to make a topic go viral internally.
So, what can you do if employee interaction is exactly what you want to get a message across? That's what we talk about in our Masterclass on Interaction and Gamification for Internal Communication.
Let's look at some of the most important ideas from our Masterclass.

1. Put Your Time Where Your Strategy Is
As an internal communicator, you need to ask yourself this question (a lot):

Am I investing my time in the right places to get the results that I need?

Interaction is valuable to you when it helps you reach your goals, especially your strategic goals. It can help you to make sure messages are understood by your workforce, and to expand your reach.
To invest your time better, it's a good practice to become clear on what your priorities are: your organization's strategic priorities — especially for change processes. This is where your time is best invested. Supporting and enabling all other interactions should always come second.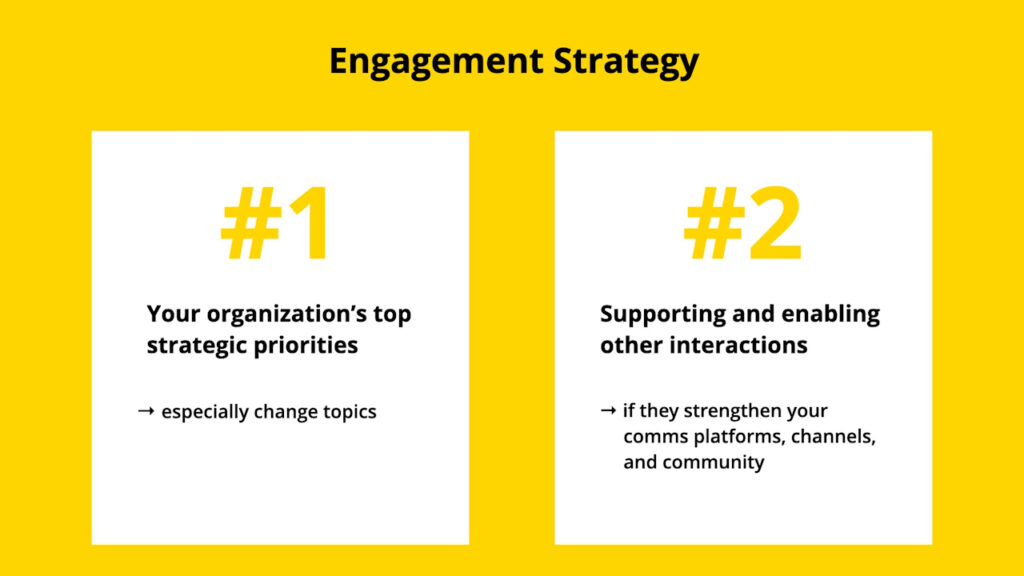 2. Gamification is Your Friend
There are some discussions and doubts around whether social interaction, fun, and games are appropriate for the workplace.

But we've got great news: it might just be exactly what your employees need to get engaged — and more productive.
Research on cognition, flow, and performance all points in the same direction: small, fun breaks and easy interaction actually support recovery and, in turn, productivity at work. 
This is where gamification for internal communication comes in. Games are great to engage employees. Everybody likes to win a prize, so it provides a great incentive for interaction.
Here's an example: One of our retail customers ran a "longest bill" competition. Employees were asked to take photos of the longest receipts and upload them to the platform, and the winner got a prize.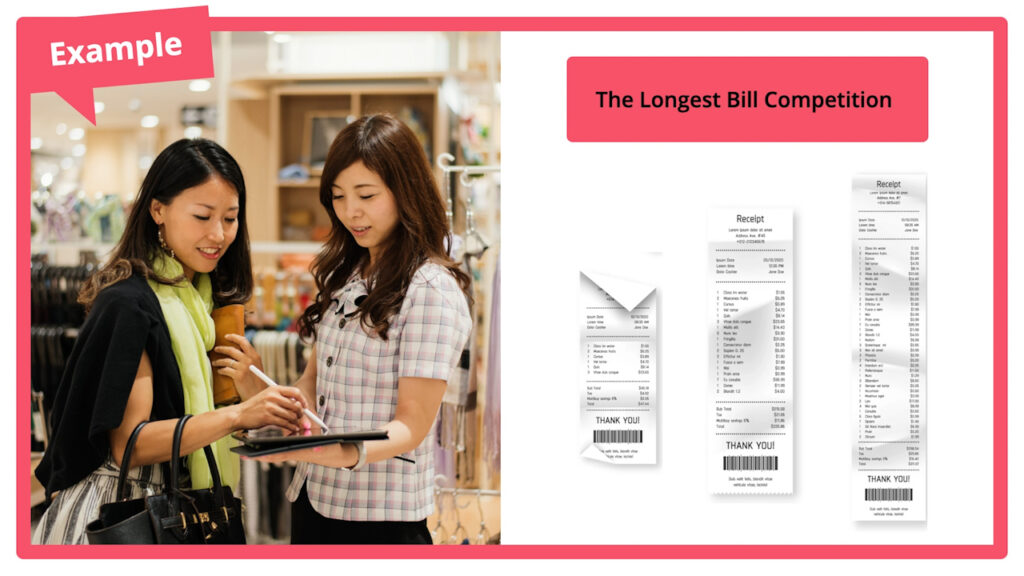 3. Ask for Interaction
In your content, make sure you actually tell your employees exactly what you would like them to do and make it easy for them to engage. Ask them for a vote, a like, an opinion, a comment, or a picture.

Here's an example: A senior leader shares that your organization wants to donate to one of two charities. Each charity is represented by an icon. Employees can then vote on their preferred charity by commenting with the icon.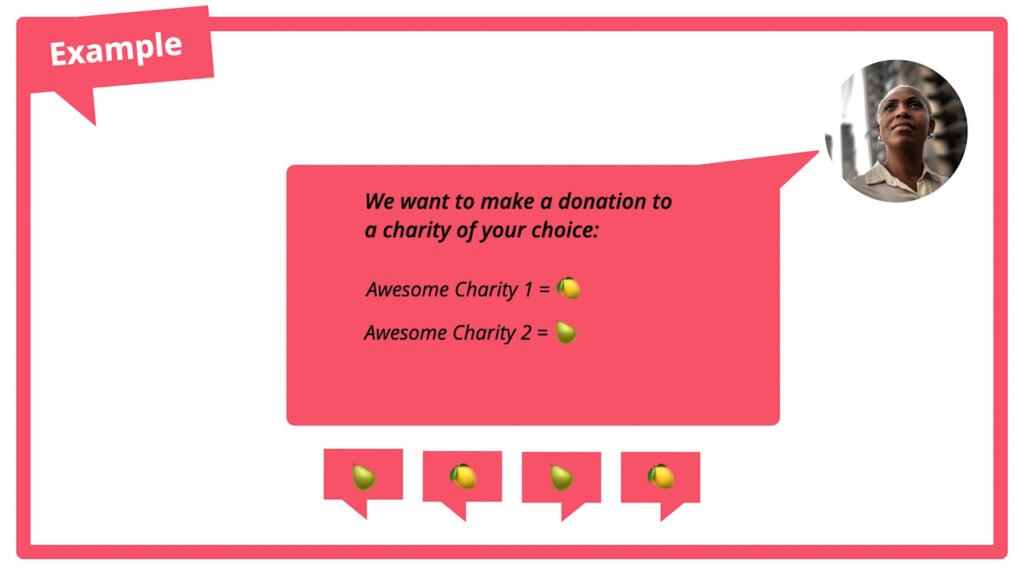 While some topics might be great for engagement and easy to oversee, there will be hot-button topics that could steer your audience away from the intended conversation. Here, you can guide the conversation by including opinions already and asking your employees which opinion they agree with.
And on a final note: Sometimes interactions don't take off as expected. And if you find that a topic just isn't catching on, don't be afraid to sunset that channel and re-prioritize other content. Don't be afraid to experiment and find what works best for your workplace culture. 
Resources: Interaction and Gamification for Internal Communications
Want to learn more about interaction and gamification? Watch our full Masterclass here:

And if you want more content like this, subscribe to our Internal Comms Masterclass Email Course below. Get 12 short emails over 6 weeks full of snackable tips and ideas and more resources.
Ready for your next lesson? Check out our Masterclass on the Power of Employee Services.