Intranets have really come into their own over the last few years. Beginning with the world's biggest remote-working experiment, followed by the move towards a hybrid work model, intranets have become even more important tool for organizations to communicate with their distributed workforce. 
But like all digital workplace tools, intranets need to be renewed to ensure businesses are benefitting from the latest functionality and features.
For intranet managers, HR, internal comms, and heads of IT (and very often, end-users), the business case for intranet renewal is often so obvious it barely needs mentioning. You know that engagement is low, employees rarely view pages — let alone edit them — and that your existing platform is confusing and clunky. 
Unfortunately, your definition of what a good intranet could look like — and the potential it could have — might not be shared by those colleagues who hold the purse strings.
Common objections to a new intranet include:
 "We already have one — why should we invest in another?"
 "The one we already use doesn't work — what's the point in a new one?"
 "We don't have the budget for new technology right now"
 "I don't see the purpose in an intranet anyway"
While your company's executives might not see the value in a new intranet, many other organizations are investing, not just in intranets but in employee experience platforms that facilitate two-way, responsive, and mobile communication. 
A key step here is to create a convincing, compelling, and creative business case for intranet renewal. We'll detail the following five steps to help show you how.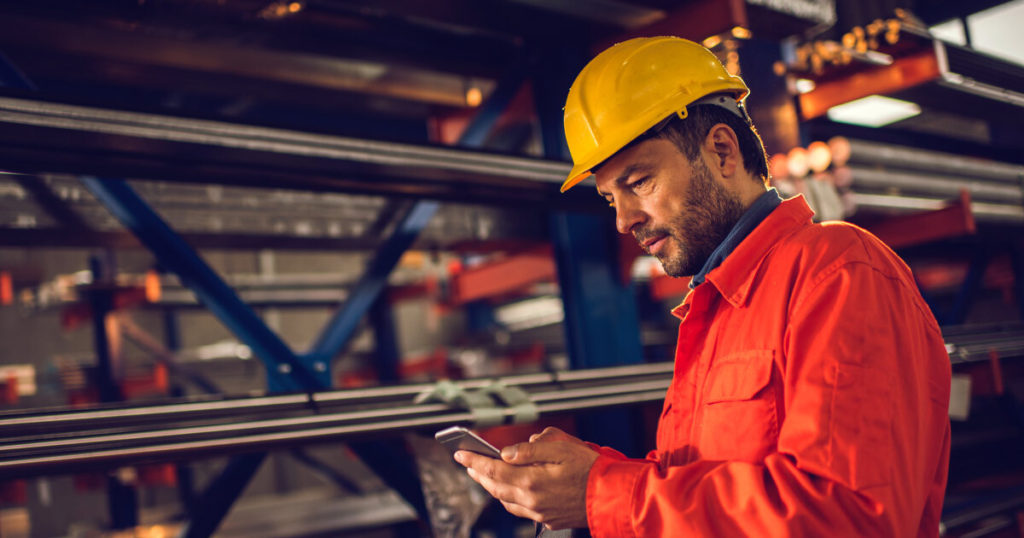 The business case for intranet renewal
Building a business case for intranet renewal is an exercise in good communications. You need to go beyond simply describing the features of new technology, or criticizing your current platform. 
To get executive buy-in, you need to go a step further and give them some really compelling reasons to explore the potential of a new intranet. 
A business case for intranet renewal should be built around the following best-practice messages:
1. Help them understand the intranet you already have in place (& its problems)
Begin your business case for intranet change by describing the platform your company is already using and highlighting its limitations. Begin by setting the scene:
 When was the intranet first deployed?
 How has it evolved?
 Use usage analytics for benchmarking
 If you have the figures, attempt to provide a cost-benefit analysis; is the intranet currently costing more to maintain than it's really worth?
Once you've identified areas of need such as this, your executives will be more open to hearing you out when you criticize the platform.
2. Real world examples of problems the intranet is causing
While facts and figures are useful, they can sometimes feel a little abstract. It's therefore essential to support your arguments with real-world stories. 
Take your scene-setting further by carrying out interviews with users and finding out why they do or don't use the platform. 
Your interviews should focus on issues such as:
Amount of time wasted searching for documents
Problems with the user interface
Demonstration of how the intranet falls short of modern user requirements — things like inability to access via mobile, for instance
These kinds of stories will really highlight the problems with the existing intranet to your executives — ideally providing both quantitative and qualitative findings. It will put the problems in context and help them begin thinking about the amount of resources they're wasting and productivity lost.
A good example of this is Swiss waste disposal business AVAG, whose 10-year-old intranet was difficult to update, offered no functionality for engagement, and wasn't responsive.
Find out more about AVAG's intranet renewal story.
3. The facts to support the business case for intranet replacement
Now that you've painted a picture of the problems with the existing intranet, you need to present the solution. Besides describing the platform and what's so unique about it, you should back up your claims with hard facts. 
If possible, create a comparison table comparing the intranet you want to use and your current platform. These should cover a number of areas:
Monthly costs per user
Key features (such as cloud and mobile accessibility)
Estimations of ROI
Also, seek out independent reviews by trusted third party sources (such as Clearbox's free intranet buyer's guide)
Clarity around what the new intranet is, how it works, and why it's better will help your executives see the clear benefits of upgrading. But, as in section 2, you also need to bring these facts to life with some realistic examples.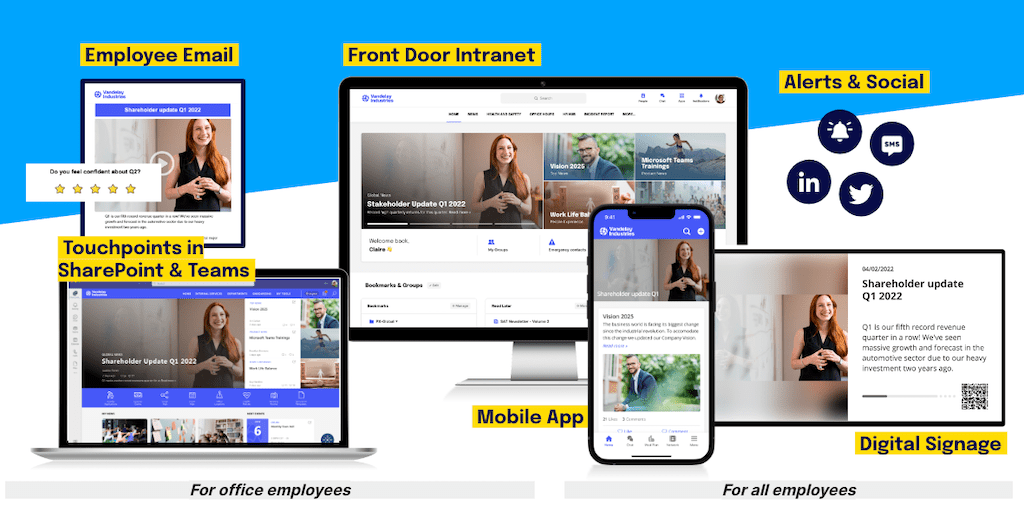 4. So, what would it look like?
Paint a picture of what the new intranet would look like at your business. A good starting point is to request case studies from the provider of the intranet you are interested in. 
These stories should highlight the benefits brought about by the intranet – how it boosted productivity, staff engagement and the bottom line, while cutting waste, frustration and confusion. This is your opportunity to inspire your executives of the potential of investing in a new platform.
At Staffbase, we love talking to our customers about our products and hearing how they have benefitted their organizations.
Want to see what a modern employee intranet looks like in action?
5. Demonstrate how you will support change
A successful intranet is about more than simply deploying a tool and hoping employees will use it. Instead, the final section of your business case for intranet change should focus on how you will support the implementation of the technology. 
New enterprise technologies will require you to offer at least some training (even with the most intuitive interfaces) and support the change management involved in deploying a new solution. 
While many employees will embrace a new platform, there will be some who are resistant. So, your business case for intranet renewal needs to show how you're going to manage that change.
We published this super useful blog outlining proven advice for change management success.
Be confident in your case!
A business case is a highly useful tool for conveying the value of renewing your intranet. By following these best-practice steps, you'll be able to build a compelling argument for change to inspire and impress your executives.