After an extensive review of more than 20 employee communication software vendors, Clearbox Consulting has released its market report on employee apps for this year. Great news for our customers: Staffbase was recognized as one of their highest performing vendors.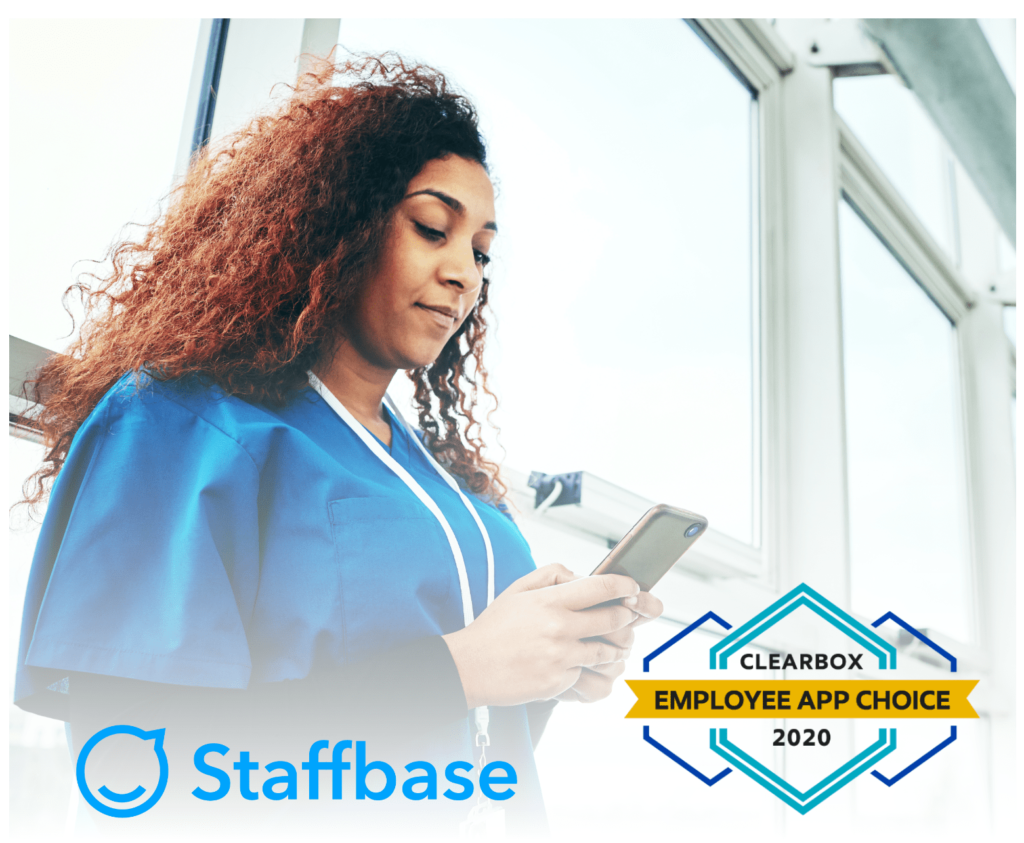 When we created the Staffbase employee app five years ago, the goal was to address the problem that internal communicators face in getting information to, communicating and engaging with all employees and provide them with the tools they need to finally reach all of their employees. Since then, our platform has pushed the boundaries for how internal communications teams work, and enabled them to become champions of company mission and transformation. For exactly this reason, Clearbox Consulting chose Staffbase as their Employee App Choice among vendors with headquarters in Europe.
The report
The Employee Apps Report from Clearbox was created for companies looking to explore their options for an employee app, and ultimately make the best choice for their business. The 400+ page report provides an extensive review of over 20 vendors, complete with ratings for key product areas and advice on how to choose the right app.
In a short and succinct review of Staffbase, Clearbox writes:
"The Staffbase Employee App is a top-tier employee mobile app that works equally well for desk-based employees. It has strong communication and content management features that could make it a viable intranet solution for some organisations, particularly where mobile-first is a priority."
Clearbox notes that a company's choice for an employee app is critical to their company strategy, "this isn't just a way for centralized messages to be pushed out to colleagues," they said. Each product was evaluated on key features, as well as positioned depending on its focus on four essential businesses areas:
Communications
Operations
HR & People
Digital Workplace
The Staffbase employee app was shown as one of the most well-rounded product offerings, with features purposefully built to support teams across all topics. Organizations that invest in Staffbase can be confident that their app can serve as a cornerstone tool to support strategy company-wide across departments, teams, and business initiatives.
High performance in multiple categories
Employee apps are now being viewed as a strategy for breaking through the glass ceiling, helping internal communicators prove the value of their work, and finally being seen as champions of company mission and transformation. The Clearbox report calls out a number of categories where Staffbase truly shines, both for the comms teams managing the platform, and the employees using it. Staffbase stood out in the following areas critical when selecting an employee app solution: 
User Experience
Publish & Admin Experience
Company Communications
Analytics
Benefits compared to other platforms
Buyers looking into employee apps can benefit from comprehensive comparative information in the Clearbox Employee Apps Report. Clearbox pointed out a number of Staffbase's comparative advantages, including:
Best-in-class experience on desktop and mobile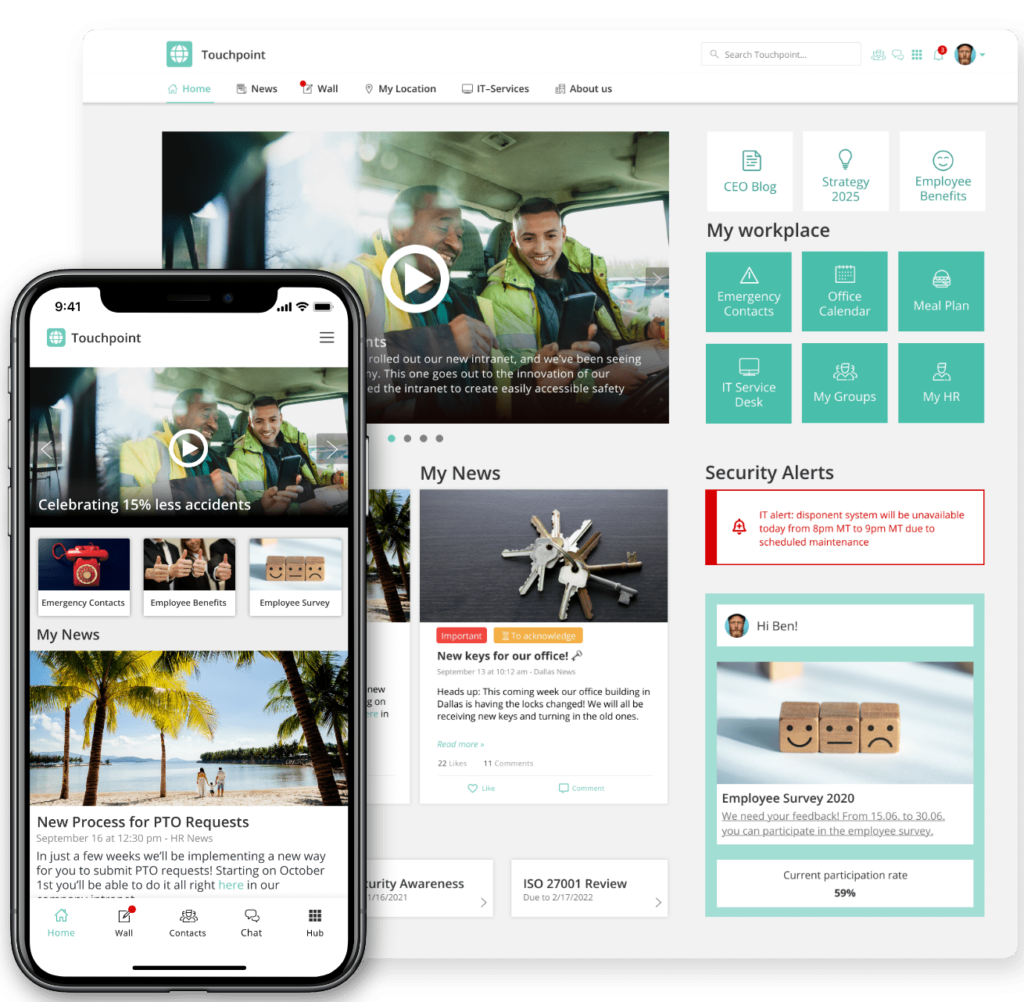 For communications teams to truly work more efficiently and create widespread change in their companies, their platform has to support their entire workforce. Clearbox noted that one of Staffbase's particular strengths is the ability to not only provide non-desk employees with a first-class communications experience, but also to offer the same for desktop workers.
Automated employee journeys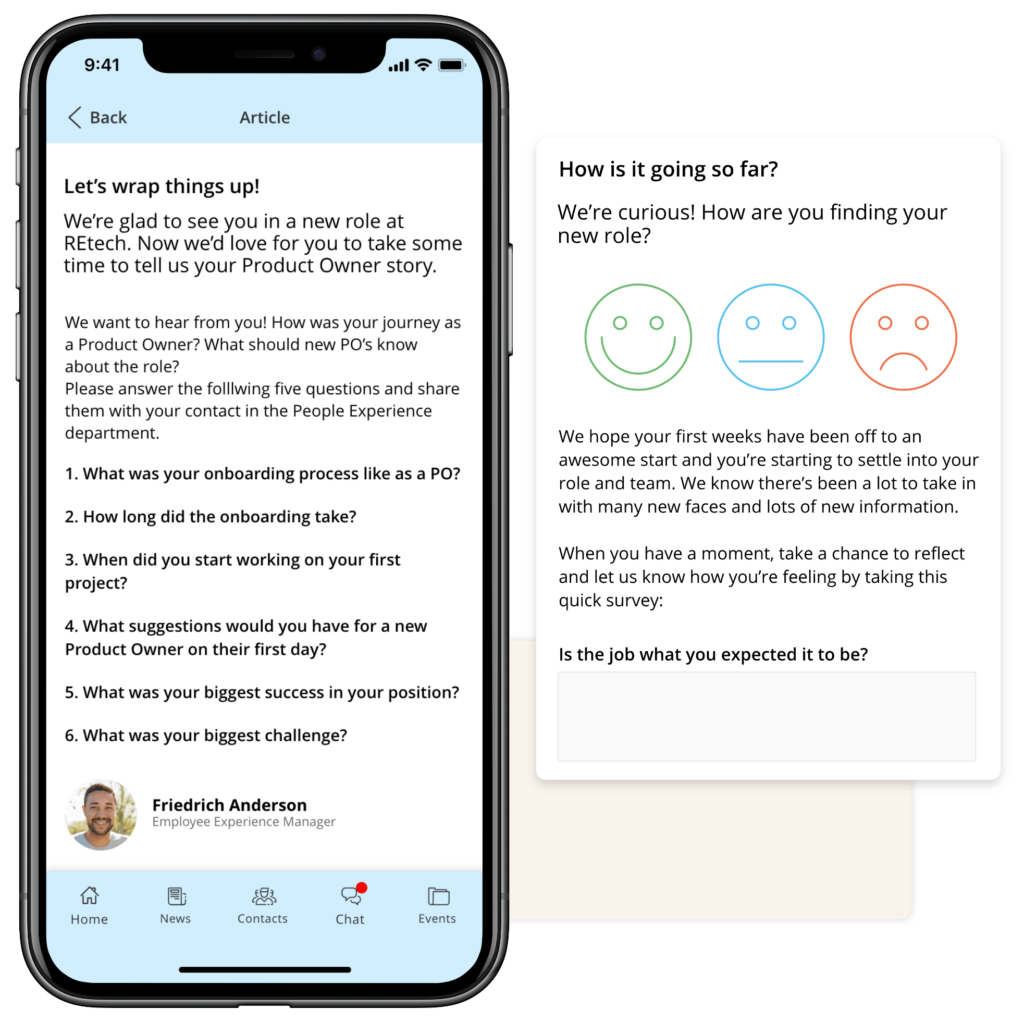 Meeting employees' expectations for timely, personal, and authentic communication, isn't easy for communications teams with large and diverse workforces. Clearbox highlighted Staffbase's solution for addressing this problem, Staffbase Journeys, which enables highly personalized and automated communications based on time triggers. 
Brand support
Clearbox pointed out that brand support from Staffbase is particularly far-reaching compared with other employee apps. The availability of branded apps via app store download is an important benefit for organizations that want a branded app, without having to do mobile device management for deskless workers.
Looking ahead
Employee apps have become increasingly popular investments for businesses looking to create community and share information with employees. However, Clearbox mentions there are still some gaps in functionality. They hope to see developments such as hourly worker controls, improved chat, better search, and deeper digital workplace integrations from vendors in the coming year. 
In early 2021, Staffbase will release hourly worker controls, as well as advanced search and content governance as additional platform offerings. More thorough integrations with Microsoft 365, and a new integration with Workday are also planned.

Want to see Staffbase's innovative platform in action and experience for yourself what makes it the best employee app on the market?