As an internal communicator you may often find yourself assisting stakeholders in setting their internal communication goals.
That's why it's important that you know how to best support such requests.
To help you, we've created a Masterclass that explains how to do just that! In it, you'll learn how to define goals for internal communications, how to involve stakeholders, and how to create SMART outcomes.

So, let's give you a quick overview here:
Why Should Organizations Set Internal Communication Goals?
First of all, when the goals are clear, they become much easier to reach. In addition, it can be hard for stakeholders to tell the difference between what they want and what they need. Here, it's a great help to steer towards a clear goal. And, finally, when goals are set and projects are planned properly - neither your time nor your resources go to waste.
Next, let's look at how you can set your goals.
4 Steps to Great Internal Communication Goals
We've created this 4-step approach that you can use as a roadmap to reach your communication goals.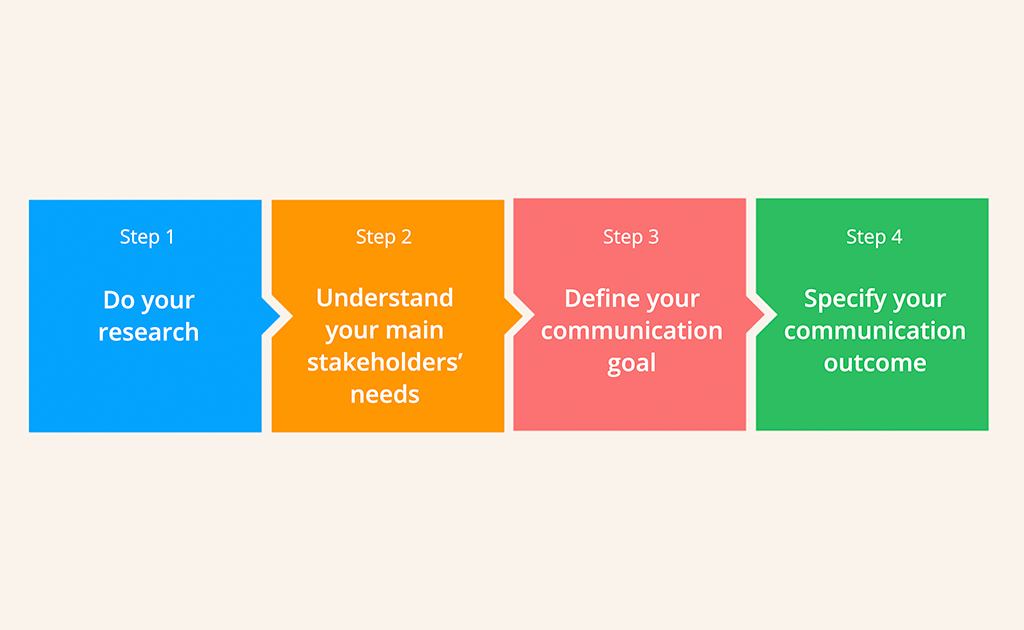 Do Your Research 🧪
Firstly, do your own research. This includes answering questions like: "Which language is used to describe the problem?" , and "Which stakeholders should you talk to?".

Understand Your Main Stakeholders' Needs ⚖️
Secondly, you should get an in depth understanding of your stakeholders. In conversations with them, support your points with data and ask outcome-oriented questions.

Define Your Communication Goal 📣
Thirdly, combine your information from your research and your stakeholder assessment. Use it to clearly define your communication goal.

Specify Your Communication Outcomes 📈
And, finally, it's time to define your outcomes. Effective outcomes are SMART. They are specific, measurable, attainable, relevant, and time-bound.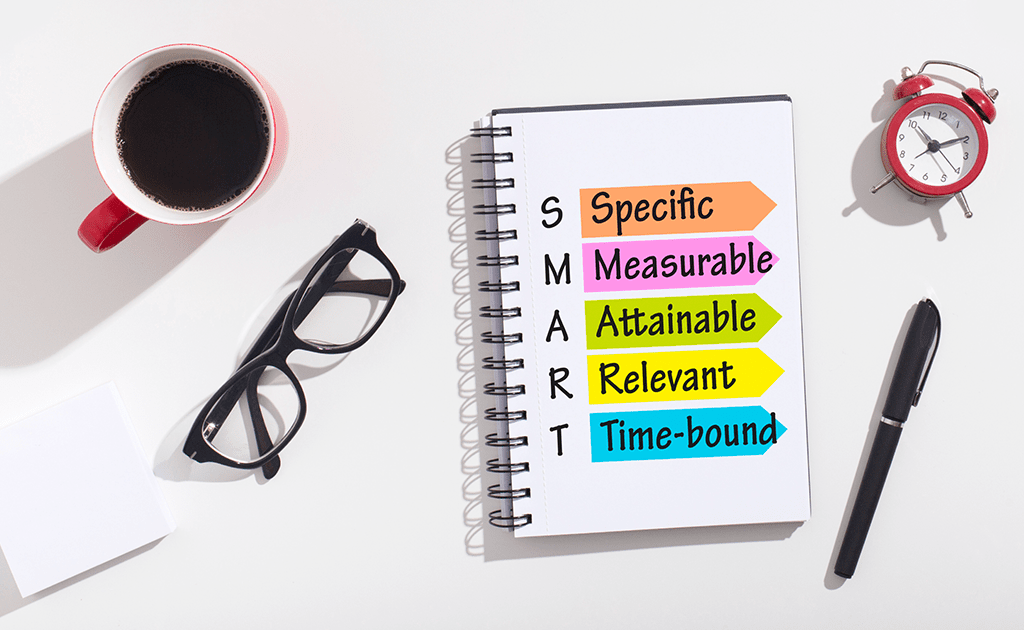 Resources to Help You Set Goals
Great, now you have an overview of what setting goals for internal comms is all about. Want to dive deeper? Check out our full Masterclass here:
We've also created an Internal Comms Strategy Template Collection, with helpful templates and links to resources for your internal communication strategy. Click on the image below to download it!
What's next in our Masterclass Series? Check out our Masterclass on Audience Segmentation in Internal Communications.