On your intranet homepage, there are two side-by-side posts. 
One is an unfortunate message about cost-cutting from a business unit. The other is from a completely different department with fun photos from their last team-bonding event. 
These two posts couldn't be more different. 
As an internal communicator, this inconsistent messaging makes you look sloppy — or worse… insensitive. And it will leave your employees feeling confused. 
Internal communications can be tough to manage.
You have dozens of messages and communicators competing for the time, attention, and brain space of your employees. On top of all of this, messages about key strategic topics or important operational safety guidelines might easily get lost in the noise.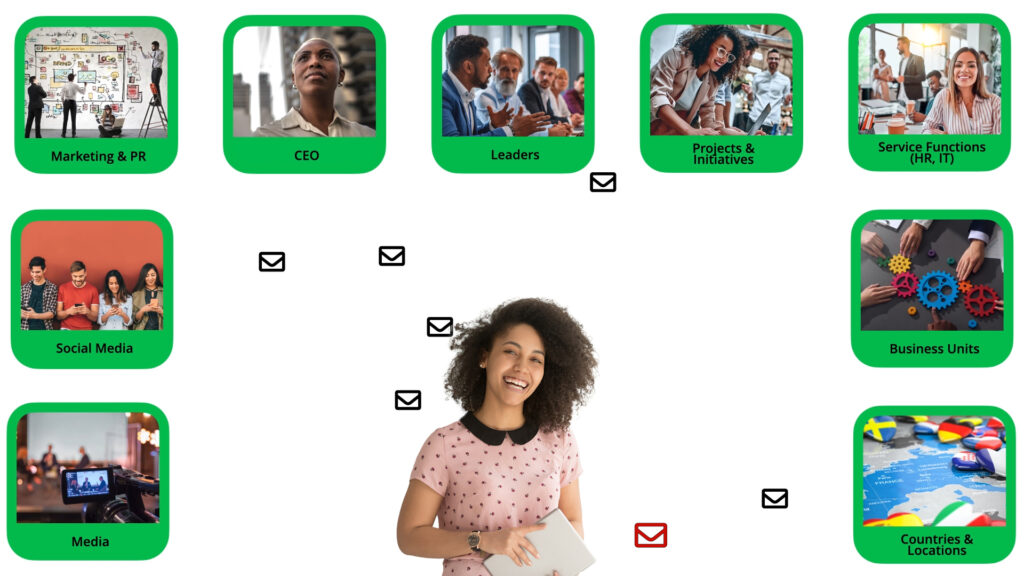 Internal communications planning can help. 
Imagine your company as an airspace, with all the messages flying around like planes. Internal comms planning is like establishing air traffic control. The goal is to avoid collisions and make sure not too many messages are landing at the mental airports of your employees at the same time.  
Here are three key steps to control your internal comms, which we touch on in our Masterclass on internal communications planning.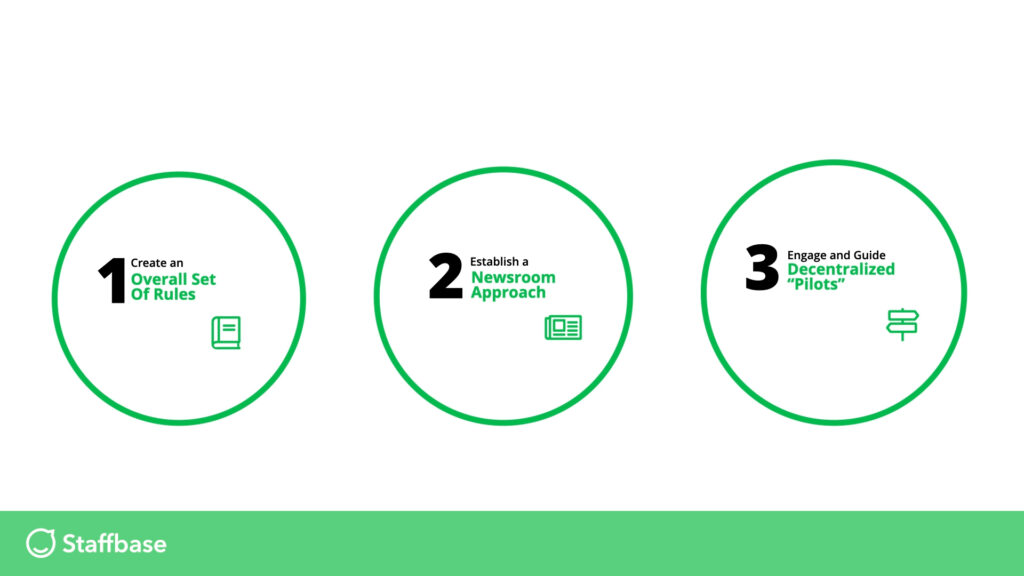 1. Create an overall set of rules that provide guidance for everyone who wants to fly in your company's messaging airspace. 
First, get everyone to agree to the overall big picture. The communications strategy, based on your business strategy, should include goals and outcomes. It should also keep in mind the message and the audience it's intended for, have a high-level annual editorial calendar, and give a set amount of airtime to major initiatives.
2. Establish a "newsroom approach" to ensure a frequent synchronization and prioritization of topics between internal and external communication.
Once you have an agreed-upon strategy, organizations need an effective instrument to plan and prioritize ongoing communication activities. 
The modern and agile way to do that is a newsroom approach. This approach is inspired by the way modern media organizations are structured to keep up with a large amount of information. 
Goals of a newsroom approach: 
Tell a consistent message internally and externally
Reduce hierarchies and enable short decision-making paths
Eliminate unnecessary duplication of work
Reduce reaction time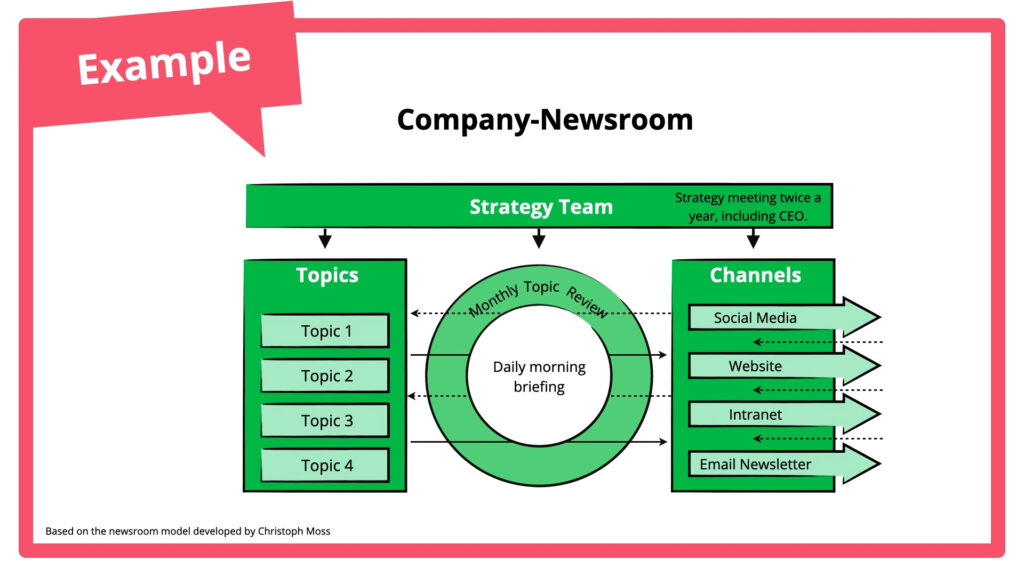 The core idea behind the newsroom is to think "topic-centric." Topics come first, channels second. That means it's no longer your job to fill channels just for the sake of filling channels. Instead, create core topics to be delivered on all channels, in different stories, but with one core message.
Meetings are the focal point of newsroom coordination. There are different meeting formats, ranging from long-term strategy meetings to daily stand-ups. Often, agile formats or tools are adopted.
The monthly topic review coordinates topic management. Most core topics are developed from the corporate strategy and company vision, and can even come from employees.
Finally, the daily morning briefing is the stage for operational coordination, providing knowledge to all members of the newsroom on a daily basis. 
3. Find a way to engage and guide the many decentralized pilots who IC needs to manage. 
Your last step is to align internal communication stakeholders — also known as internal publishers.
In our air traffic world of internal comms, internal publisher enablement is like pilot training. They get everything they need to fly safely and within the guidelines, and in turn are allowed to fly in the company airspace.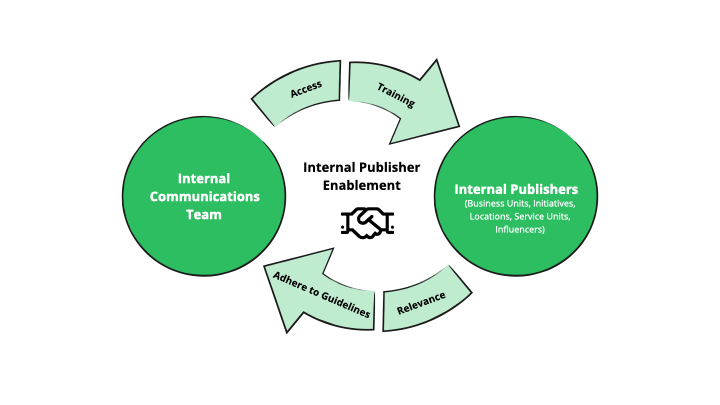 The internal communications team provides access and training to internal publishers, who represent business units, initiatives, countries, and locations — or service units like HR or influencers.
As always, with power comes responsibility. Internal publishers need training about guidelines, how to use the platforms, the overall messaging strategy, and how to create good content. In turn, the publishers provide relevant content, locally reinforce core messages, and help foster interaction.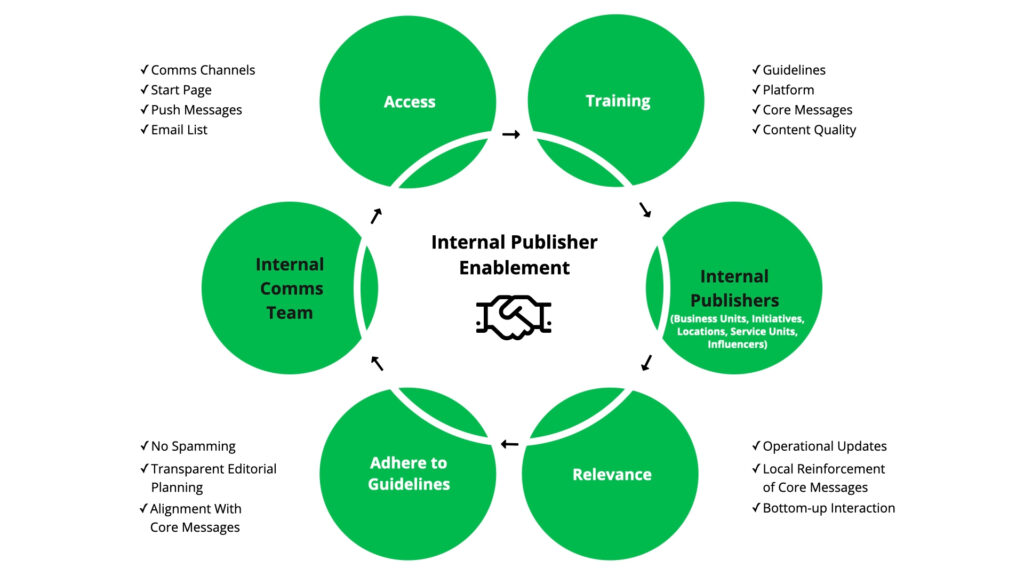 Resources to help your internal communications planning
By following these three steps, you'll be better equipped to master your next internal comms plan. And your efforts will result in less information overload, better-aligned topics and stories around the key messages, and more efficient content creation. 
Want to dive deeper into comms planning? If so, check out our full Masterclass here:
We've also created an Internal Comms Strategy Template Collection with helpful templates and links to resources for your internal communication strategy. Click on the image below to download it!
What's next in our Masterclass Series? Check out our Masterclass on finding the right channel mix for internal communications.