At Staffbase, we're starting February strong with a range of upgrades and fresh new features—made with love. So, without further ado, let's get into what's available now... 
Our latest release includes:
Multimedia Screen Embedding
Studio upgrades
App user improvements
NPS Surveys
Email updates
What's new in a nutshell
In this video, we'll introduce you to the latest updates from Staffbase in just a couple of minutes. Press play! 
Multimedia Screen Embedding
Now you can add media to your Staffbase connected digital signage thanks to new advancements in our Screen Embedding feature. Insert images and videos into slideshows alongside your news posts for a mix of dynamic news content and custom media. Now it's easier than ever to reach employees directly in your workplace and advertise upcoming events or promote exciting benefits and stories.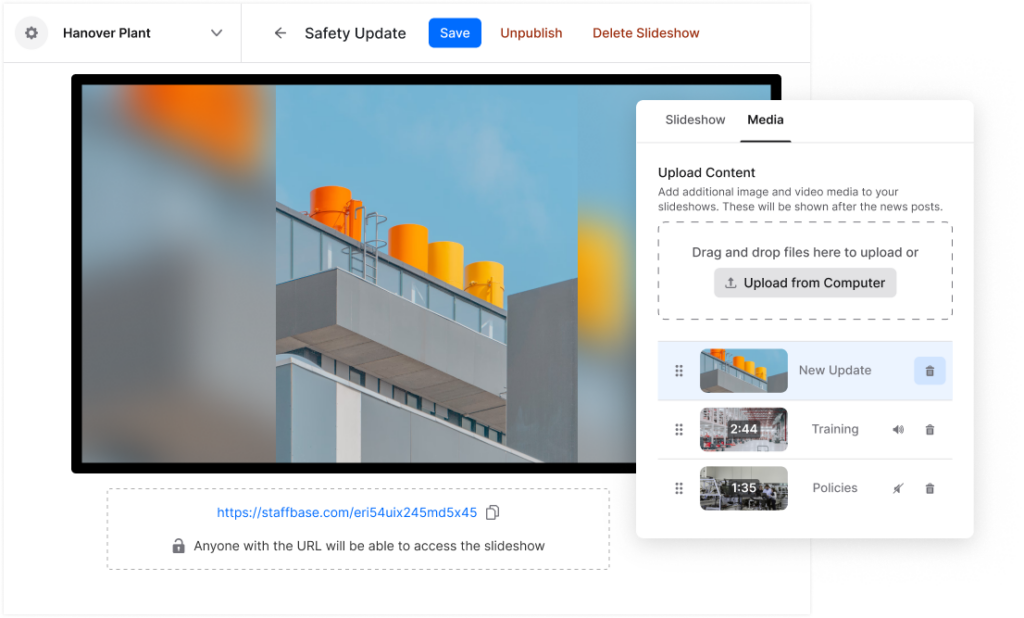 Studio Upgrades 
File Manager Admin View
We've improved our recently released File Manager with a new admin view. The File Manager grants admins access to all uploaded media files in a central place with the ability to sort, filter, search, and manage these files. Additionally, the updated File Manager enables admins to delete a file and automatically remove it from all the places it is used.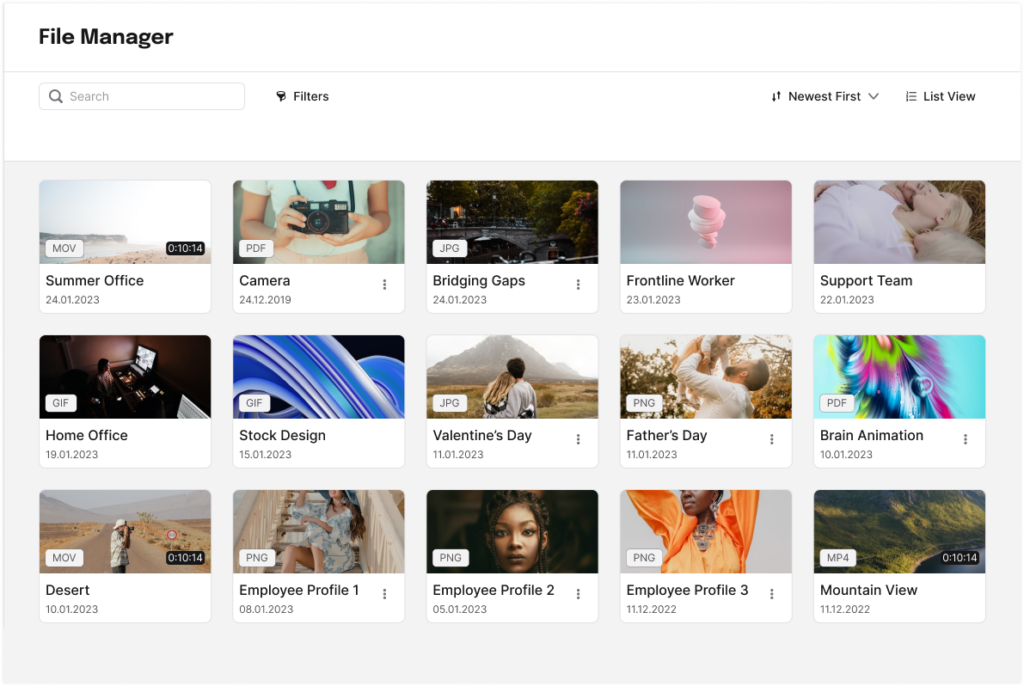 Improved Post Statistics
We've revamped the design of our Post Statistics modal so it's easier to identify what's driving traffic to your content. You'll also notice new tool tips that add further context to each traffic source for deeper insights.
User Improvements
Chat Read Receipts
Staffbase chat users can now enable read receipts, so employees can see when messages have been read.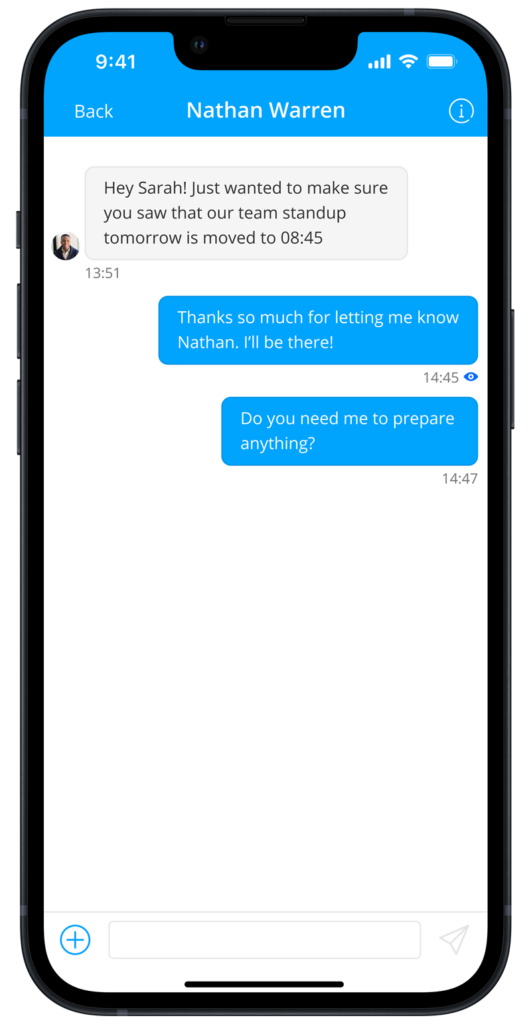 Hashtag Results
Hashtag Results are now also available for your mobile app, enabling employees to click a hashtag and easily navigate to any other posts or pages that also include it.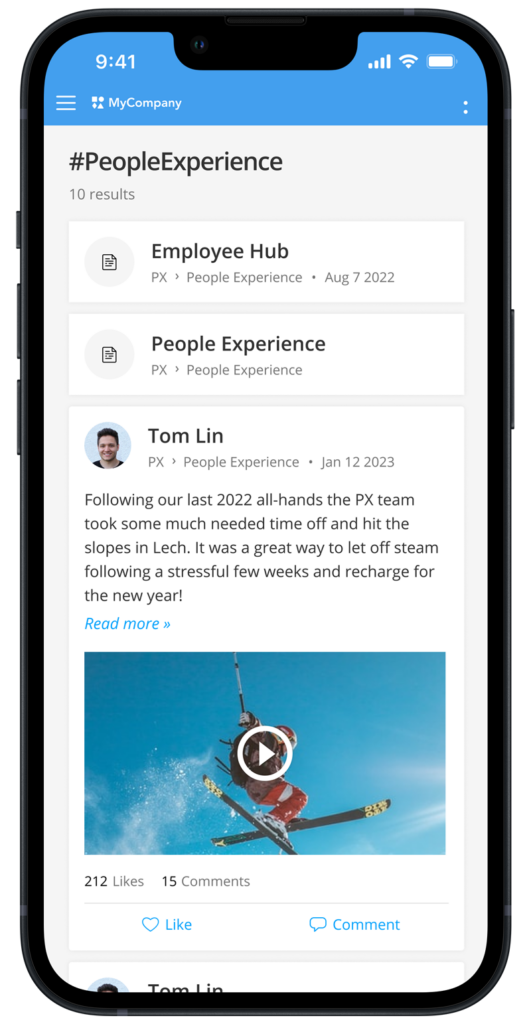 RTL Language Support
We're launching full support for languages that read right to left, such as Arabic, Hebrew, and Urdu. Both the content and the interface of your Staffbase app and intranet will now adapt to these languages, ensuring the best reading experience possible for all employees.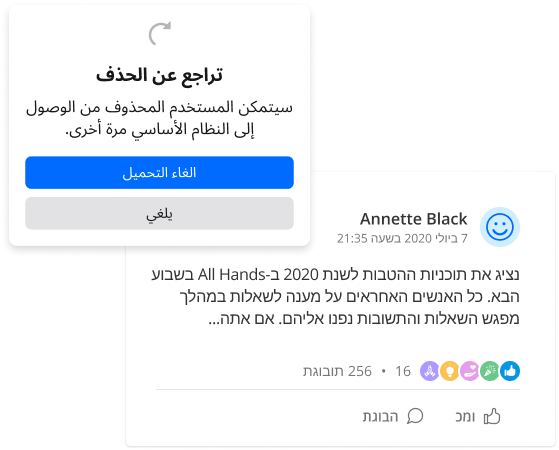 NPS Surveys
Net Promoter Score (NPS)
Now you can measure employee satisfaction within your organization, or a particular initiative, directly from your app or intranet, using the industry standard Net Promoter Score. Conduct recurring surveys to see how NPS scores change over time and provide valuable insights into leadership and business growth.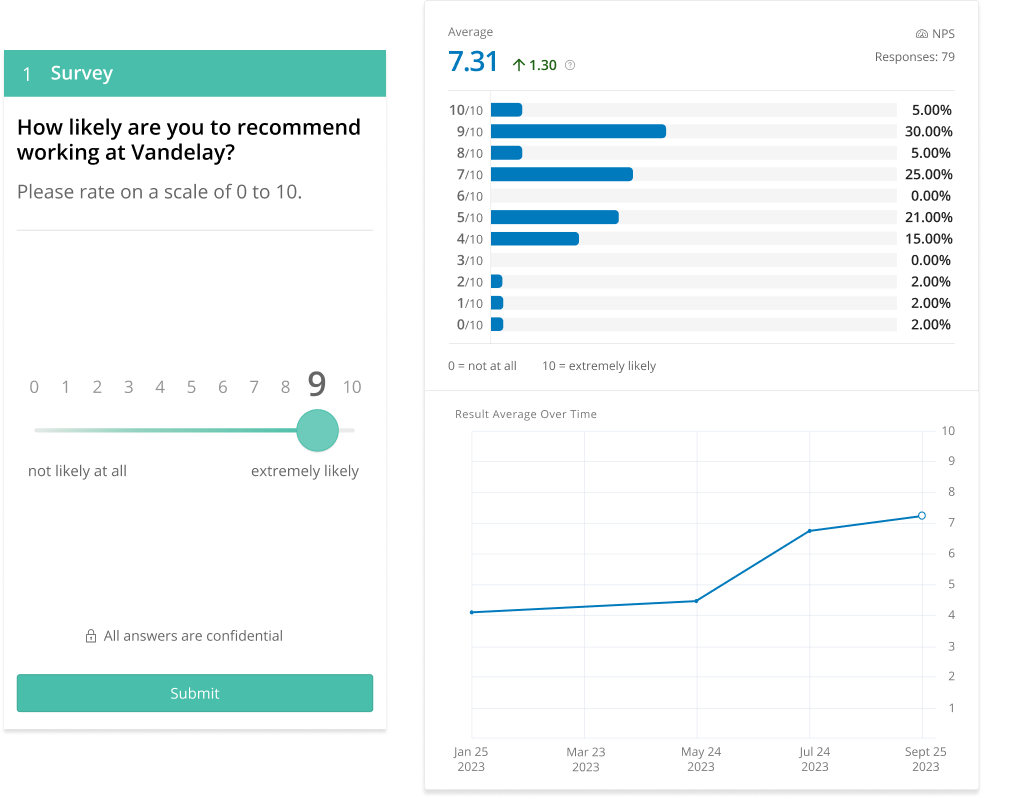 Email Upgrades
Bulk Sharing Permissions
For email, we've added a bulk-sharing option for distribution lists so that you can easily share multiple lists with groups or individuals and save time.
Email User Deactivation is automatically available to all Staffbase Email customers using our Web App or sending from the Staffbase Studio.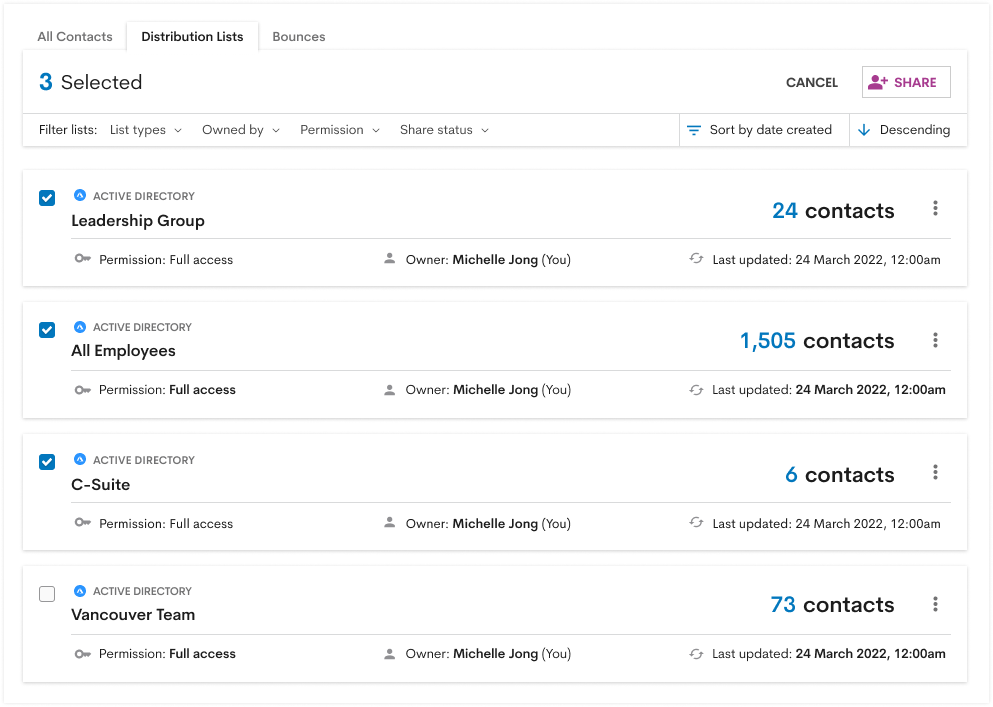 Optional Pop Up
We've also added an optional step to the email sending workflow, enabling you to add a warning or custom terms for users to confirm before sending. This is a great way to remind your team of information they need to know before hitting send, or to help ensure that processes are being followed.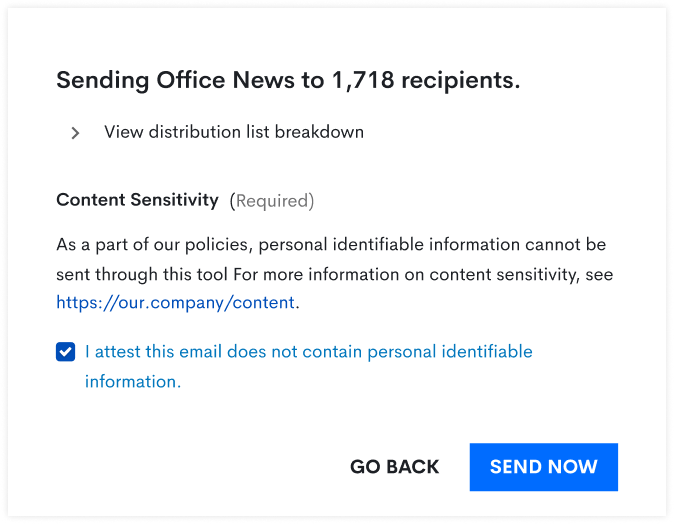 Getting Set Up For A Stellar 2023
This is just the start! Our team is already locked in and hard at work developing new features and functionality to set you up for even more success this year. If you've got any questions or want to know more about the details, you can reach out to your Customer Success Manager and dive a little deeper into the 2023 Q1 Release Notes.
Not a Staffbase customer yet? We'd be more than happy to show you how these features could work for your organization. Find out how we can help you design better employee experiences and get more out of your internal comms with a demo.