To put it mildly, 2020 is proving to be a challenging year: the world is experiencing a pandemic and businesses both large and small face difficulties of significant economic and cultural consequence. One of the biggest hurdles for businesses attempting to maintain established norms is the process of remote hiring and onboarding for new team members while the spread of coronavirus persists. 
During crises or otherwise, onboarding is key when it comes to employee retention—organizations with a strong and well-structured onboarding process improve new hire retention by 82%. 
We at Staffbase strongly believe in the "people-first" approach, and in order to ensure the best possible onboarding journey for our new hires over the past few weeks, we've adapted our process to meet remote demands and peculiarities. Below, we've outlined the steps we took to do so!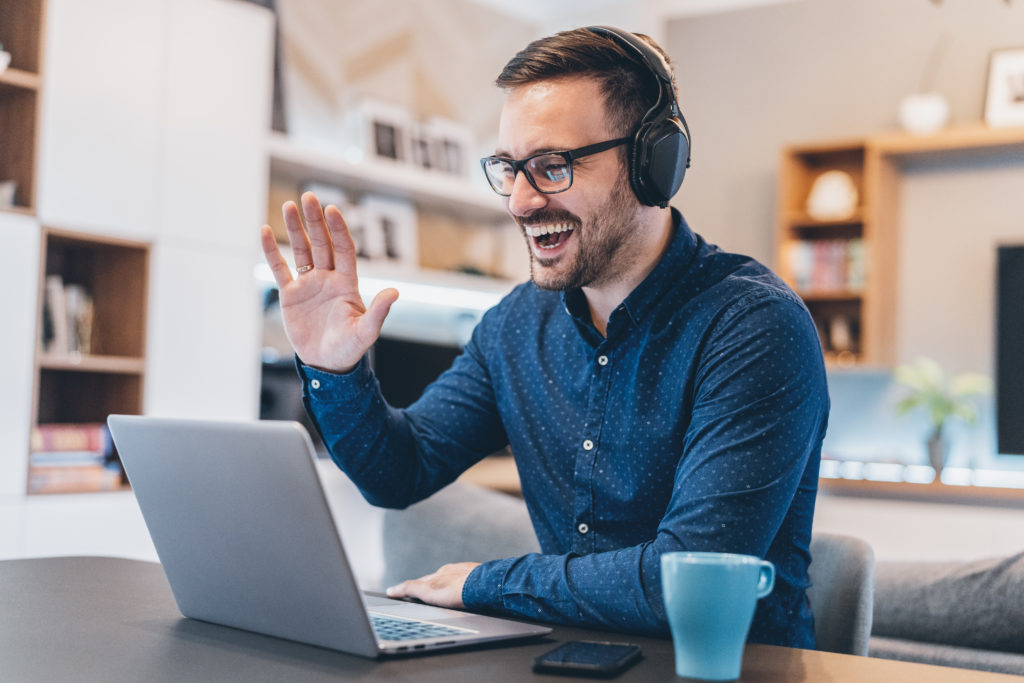 1. Getting Started
Contract signature processes are handled via DocuSign, allowing the candidate and necessary team members to fully complete the hiring process remotely with eSignatures.
One month prior to the starting date, our People Experience Team (PX) prepares the onboarding of the employee, handled entirely via email. The new team member receives an invitation to the company employee app "Staffpranos" and chooses the preferred technical setup (hardware, headphones, monitors, etc.). 
2. Your Welcome Package
The only point of physical contact in our remote onboarding journey happens with a "welcome package" sent to our new team members. It includes a branded T-shirt, a personalized welcome card written by the designated team lead, and "wonder bean" seeds—a visual metaphor for our core value of "When You Grow, We Grow."
Shortly after, our IT team mails the requested hardware setup so the new employee can be ready three weeks before the actual starting date. 
3. Day One at Staffbase
Typically, a new hire's first day at Staffbase is full of personal contact, socializing with their team, and getting familiar with the office. During remote onboarding, however, this focus on personal relationships isn't neglected.
In the morning, the new employee has an online team meeting in which they can introduce themselves and become familiar with their new colleagues. Later on, they are invited to a virtual team lunch for company-wide team building and non-work-related conversations.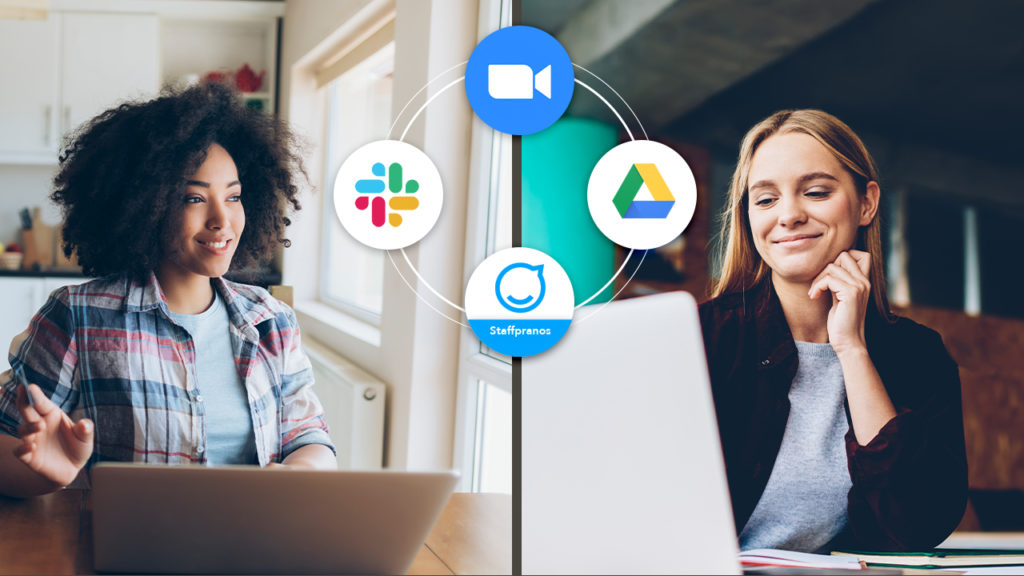 As starting at a new company can be overwhelming due to the multitude of new programs and processes, the PX team strives to compile all onboarding information together in one place using customized task management "boards" in Trello.
On their boards, new hires can find all necessary information, administrative tasks, and setup recommendations. In order to assure the best possible experience, the IT and PX team support the entire remote process with constant availability on Slack.
4. Month One at Staffbase
Into the first month, the remote onboarding process is not yet complete. Several measures guarantee that the new hire experiences a continued smooth transition into the company. 
Through the buddy program, seasoned employees are paired with new hires. Every new employee gets a role buddy and a culture buddy. Initially, they check in every week via remote calls, later becoming a monthly meeting. Assigned buddies can introduce the new employee to different teams and the company culture, making sure the new hire is acclimating quickly to the new environment. According to a Human Capital Institute study, 87% of organizations boost new hire proficiency via buddy programs. 

The Pros and Cons of Remote Onboarding
When we asked new hires who've begun their Staffbase journey remotely about the biggest challenges the process posed, it became clear that things weren't flawless. Many cited problems during initial setup and delayed answers from IT or PX.
Although real-life personal contact is missing during remote onboarding, new employees report that the most valuable part of the process is access to their new colleagues. This demonstrates that the value of human relationships remains vital to onboarding, even when it's experienced remotely. None of the new hires felt that company culture was absent, and instead emphasized the importance of virtual lunches or Zoom coffee breaks for establishing connections. 
When asked if they would repeat onboarding remotely, the answer was a resounding yes. Although onsite onboarding is faster and has advantages over remote onboarding when it comes to the convenience of physical proximity, new hires experienced significant pros in the remote process, such as avoiding the distractions that a new office environment often produces. 
If you would like to learn more about the perks and benefits at Staffbase, and our culture in general, check out the Staffbase career page.