You've put lots of thought into your employee newsletter.
You hit 'send' to all-staff…
…and patiently wait to hear what your colleagues think.
But, at the end of the day, all you hear are crickets.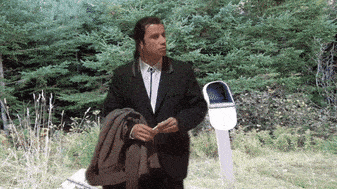 Did they like the content?
Did they even read your newsletter (or did it go straight to trash)?
It's hard to captivate your employees when there are so many different channels competing for their attention.
On top of that, employees might be spread out in different offices or working remotely, and you really need them to read your newsletter to get on the same page.
So how do you make sure they read it?
To transform your employees from apathetic newsletter deleters to engaged readers, consider what kind of content they really want.
Your newsletter can't all be corporate announcements. Like any great piece of content, there has to be variety to capture—and keep—your readers' attention.
The most engaging internal newsletters feature a mix of employee-focused content, organization-focused content, and customer-focused content.
Want to strike that balance? Well, we've got 39 innovative content ideas that will help you grab employees' attention and keep them coming back for more.
Employee-Focused Newsletter Content Ideas
The first rule of employee newsletters is that they should be for employees.
Your newsletter should include important information that your employees need to know, like sales updates or upcoming events.
Sounds simple, right?
But if you want your employees to find value in your newsletter, it has to include content tailored for them—and about them.
1. Jobs
Whether your employees are looking for a promotion or not, job postings are indicative of how the company is growing and changing. Give your employees some insight into your organization's growth—and maybe even pique their interest in applying.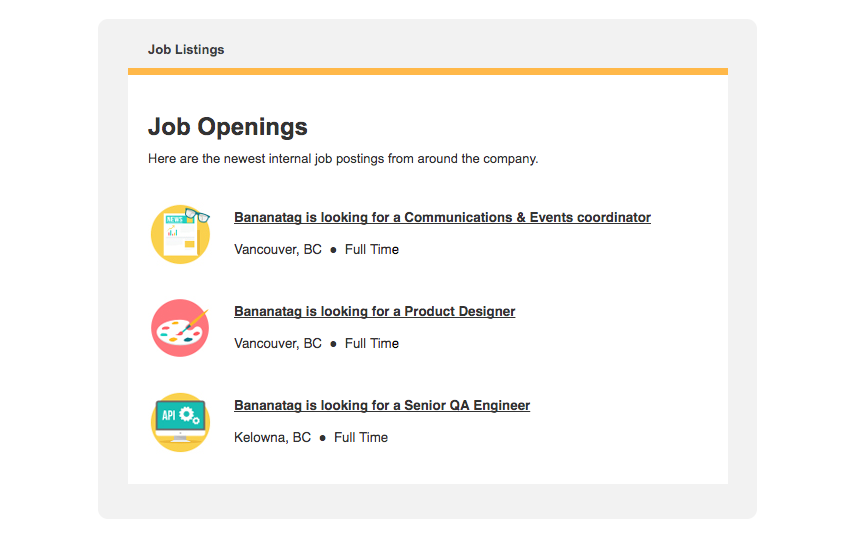 2. Anniversaries or milestones
Celebrating work anniversaries, birthdays, or other milestones is an awesome way to encourage employees to reach out to each other.
Some employees might be new, remote, or even shy—so giving them a shout out in the newsletter is a great way to recognize them and make them feel appreciated.

3. Top 10 lists
No one can resist a good listicle. Make a list of the top ten best places for lunch in the area or the top ten best desk setups—the list can be of anything, so get creative. If a ten-item list is too long, try three or five-item lists.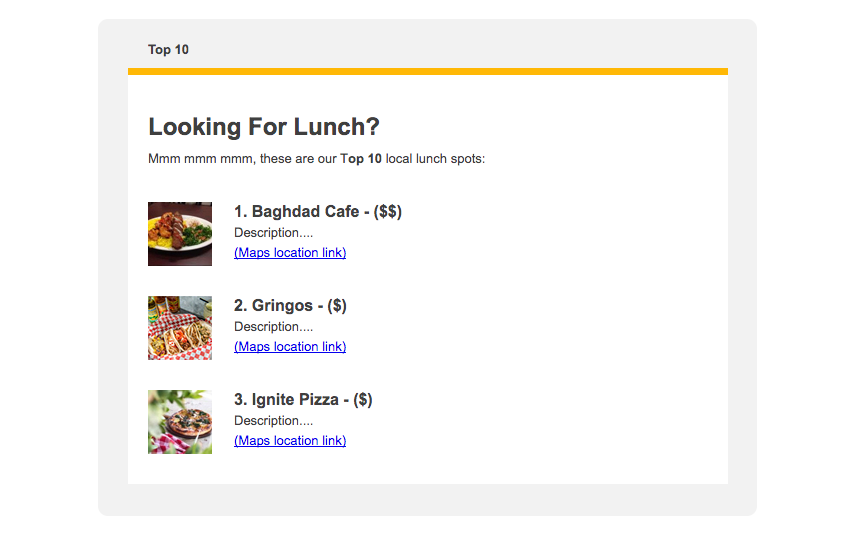 4. Home office spotlight
Is your team remote or hybrid?
Feature some fun WFH set-ups to help new employees break the ice, or to connect your team with employees who might be far away.
It's a chance for employees to showcase a bit more of their personality—and to show off their cute kitty hard at work.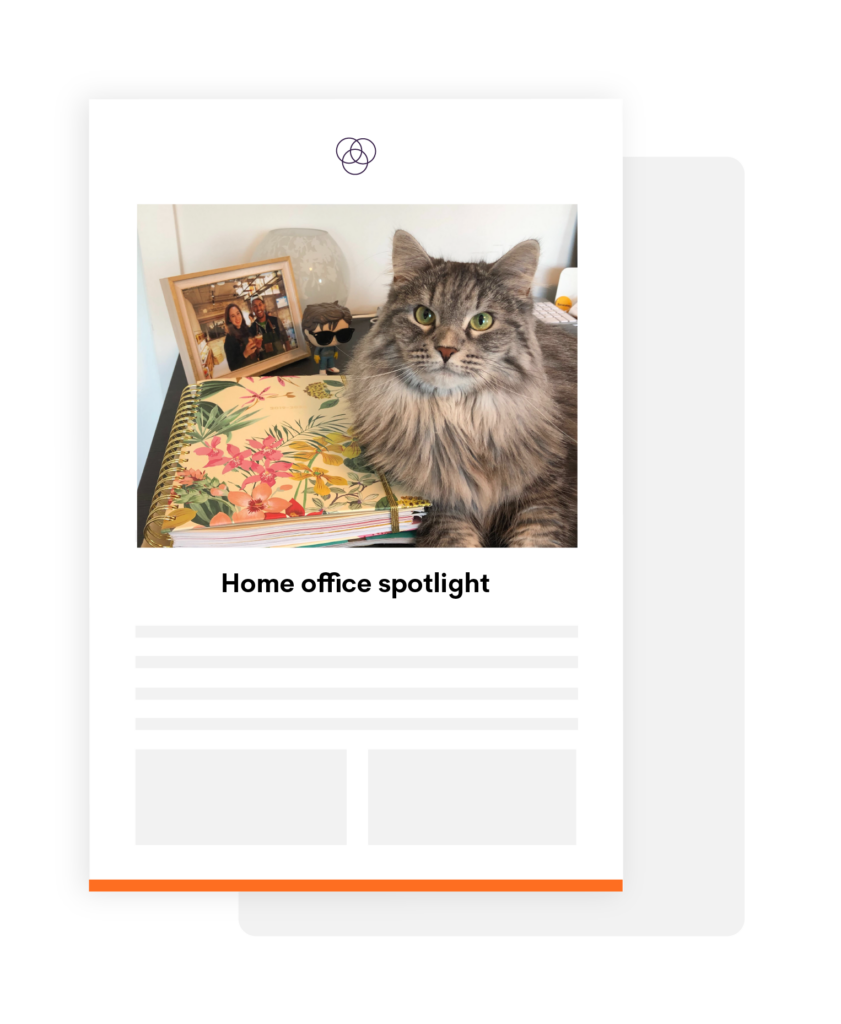 5. Employee profiles
Employee profiles encourage connection while recognizing and appreciating your teammates.
We've been really inspired by the profile ideas in Comms-unity—a global Slack group for internal communicators.
For Teresa Rodriguez, Senior Manager of Employee Communications at Opendoor, highlighting how sharing employees' major life moments has brought her team closer together: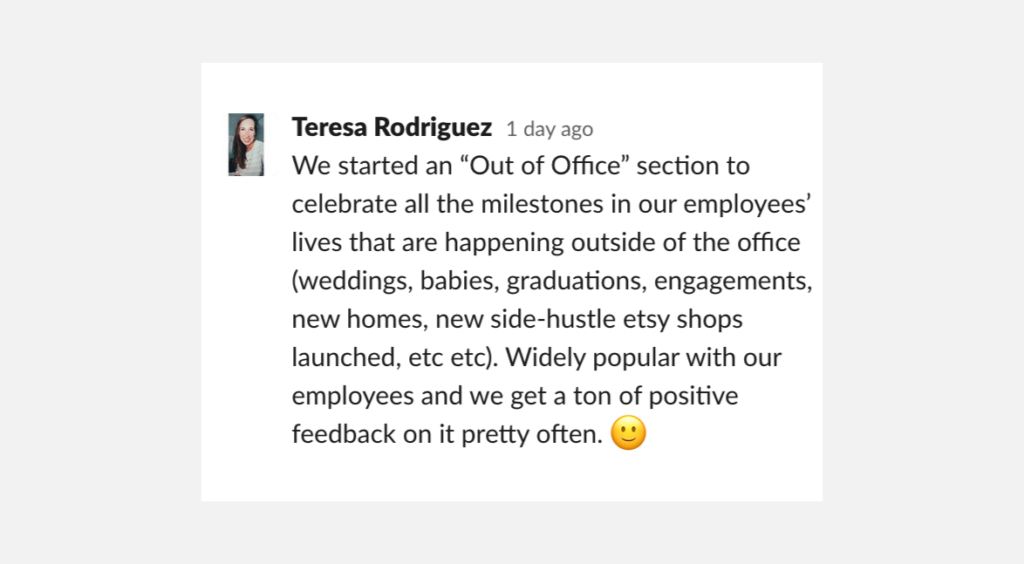 P.S. If you'd like to join in on the discussion and connect with other comms colleagues from around the world, apply to join Comms-unity here.
6. Recommendations
What's the next big show to binge? The next podcast to download? The best take-out spot?
Get your employees to recommend books, TV shows, movies, podcasts, restaurants, recipes, apps—whatever! It's a fun, interactive way to stay on top of the latest trends and connect your teammates with common interests.
You can even have employees nominate someone to submit their recommendations for the next newsletter.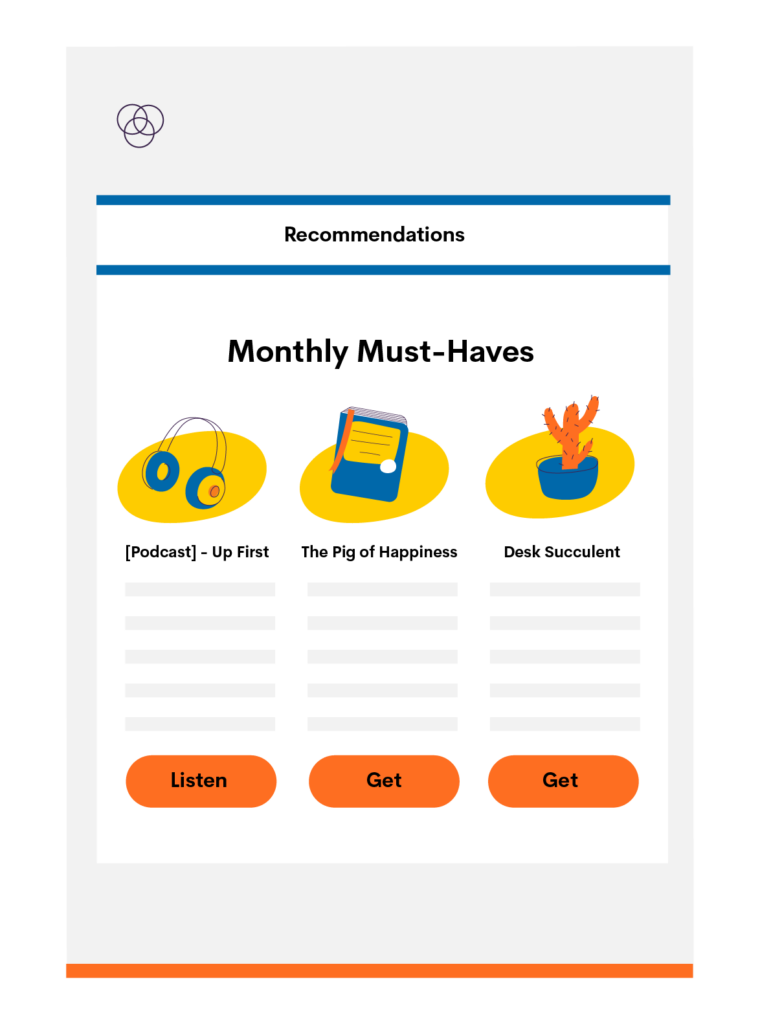 7. Pulse Surveys
Give employees a chance to offer their feedback and sentiment on your content, organizational changes, or policy updates.
Use pulse surveys to gauge sentiment and discover which content is the most engaging.
After you get your survey results, you can share them in the next newsletter edition. This helps employees get insight into how their colleagues are feeling and promotes transparency.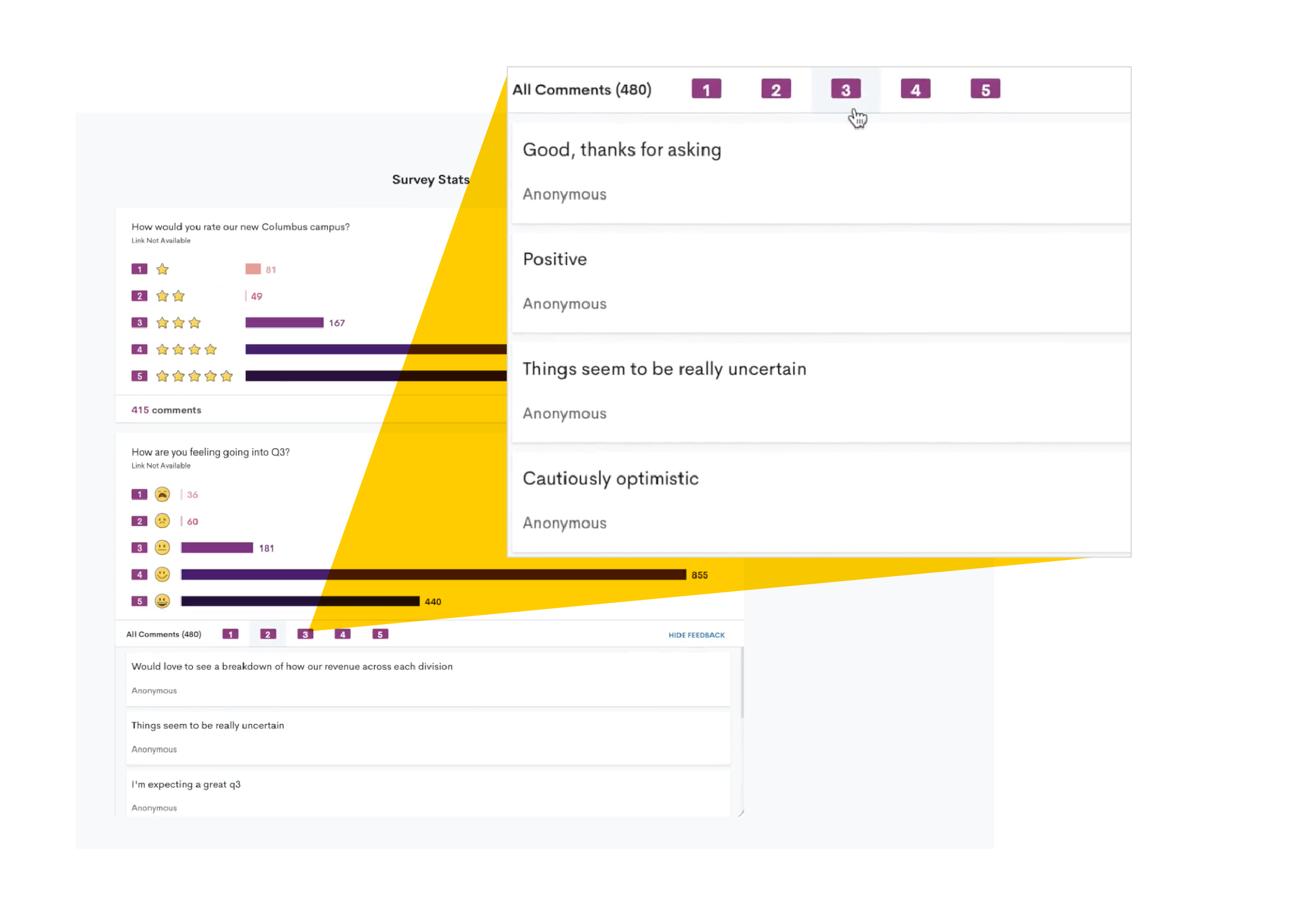 Download our Pulse Survey Planning Kit here.
8. Social reactions
Get additional feedback by allowing employees to like or react to your content.
Social reactions—like emojis and thumbs up—are becoming more commonplace in professional settings. Your employees are already used to using social reactions on sites like Facebook and LinkedIn to demonstrate engagement, so it's a great, intuitive, low-stakes way to encourage engagement and find out what content is resonating.
Not only can you use social reactions to gather quick feedback, they will also make your newsletters more friendly and approachable.
9. Suggestion box or anonymous comments
Giving employees an avenue to give feedback is always a good idea. It will improve your content, your engagement, encourage a culture of communication and allow employees to feel more involved and invested.
But newsletters are often a one-way communication channel.
That's why we always recommend our customers to enable comments and feedback from employees. (If you want to find out more about how it works in Staffbase, click here.)
If you don't have a super cool tool like Staffbase, you can still solicit feedback from employees by creating a simple Google form, and linking to it in your newsletter.
Think of it like a suggestion box where you can collect anecdotal evidence on what's working, what's not, and what you need to change. 
Because they are more personal and specific, some leaders and stakeholders are moved by comments left by employees in comparison to the cold hard data and numbers in survey results.
They are also great for an ego boost or cherry-picking for your next presentation to leadership about how awesome your internal communications are.
10. Inspirational quotes
Feeling inspired? Pop a quote in to break up your content and give people something to chew on.

11. Team spotlights
Who is hitting and exceeding their goals this quarter? Who is working on a cool new project?
It's easy to get lost in the day-to-day of your own team or department. So try featuring a new team or sub-group in each newsletter and tell everyone who they are, what they are working on, and why.
12. Contests
Everyone likes to win stuff.
Simple as that.
Bonus tip: Ask specific questions about the newsletter on the contest entry form to encourage people to scroll through and read it! 😉
13. User-submitted content
This is the best way to find out what kind of content your employees are interested in.
You can use a simple Google form and ask for user submissions in each newsletter. Whether it's book reviews, features, images or stories, user-generated content is key to keeping your employees engaged.
Company-Focused Newsletter Content Ideas
Your employee newsletter should also highlight major company updates. But make sure the info is relevant to employees, clear, and timely, or else you risk losing their attention.
14. Recent articles about your company
Keep employees up-to-date with the latest press on the company.
This space is an opportunity to show employees how impactful their work has been and what the company is doing on a broader scale.
15. Business changes
Employees value transparency. Notify employees about external and internal changes, as well as changes to company mandates and policy.
16. Events
Announce company-wide events or events the company is sponsoring to maximize your promotion impact and attendance.
Events can help employees get to know their colleagues and encourage community—and yes, virtual events count, too.
17. Departmental updates
Did marketing launch a new campaign? Is development beta-testing a new product? Let employees in on what is happening, how it affects their work, and how it contributes to the broader company vision.
18. Advice column
Drive home your company's values with an advice column. You can focus on a number of topics like tips for great communication, how to deal with a team member who is going through a hard time or even proper email etiquette.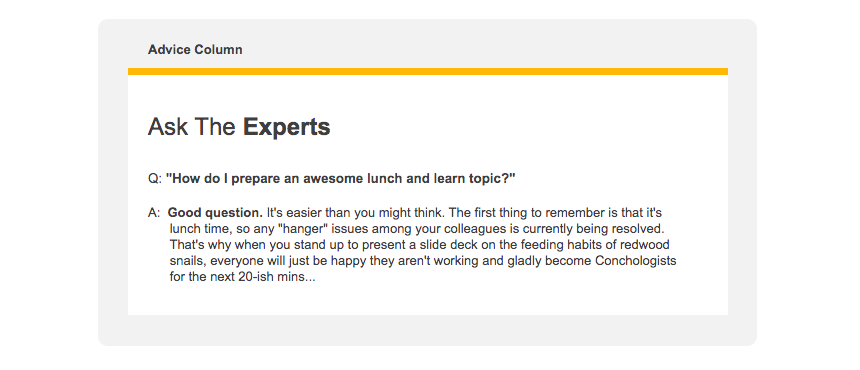 19. FAQ
Plug an FAQ section (or even a weekly question and answer section) to get employees to read the newsletter and help them understand the company's broader vision and goals.
You can even link the FAQ to your intranet for deeper reading (and share related info and articles there).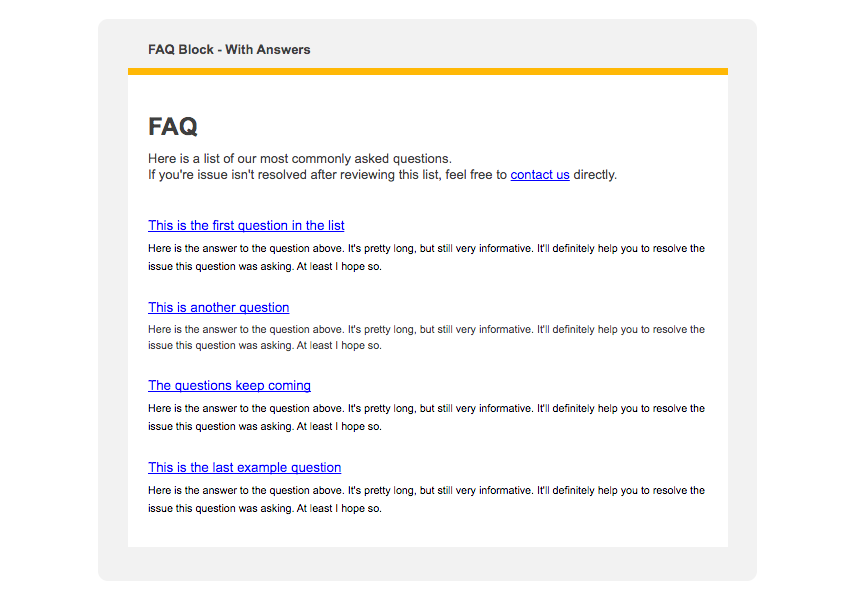 20. Big wins
Never miss an opportunity to celebrate the success of your teams.

21. Training opportunities
Tell employees about conferences, courses, workshops, webinars, or any other training opportunities you offer—whether in-person or online.
By encouraging ongoing education, you'll demonstrate that your organization values professional development and growth.
22. Free resources
Who doesn't love free stuff?
Give employees access to the resources that they'll benefit from, whether it's career-focused tools or work-life balance advice.
You can also highlight resources your company has access to through your benefits program or other initiatives your organization has invested in.
23. Reminders
If you want employees to take action, you're going to have to remind them pretty regularly. Make sure everyone knows about booking vacation time, office closures, any IT system upgrades, etc.
Bonus tip: Write eye-catching copy.
What's more enticing: "Book your vacation time ASAP!" or "You deserve a break"?
Here's an example from an employee newsletter where we turned a friendly reminder to book vacation time into a call to action that everyone could relate to: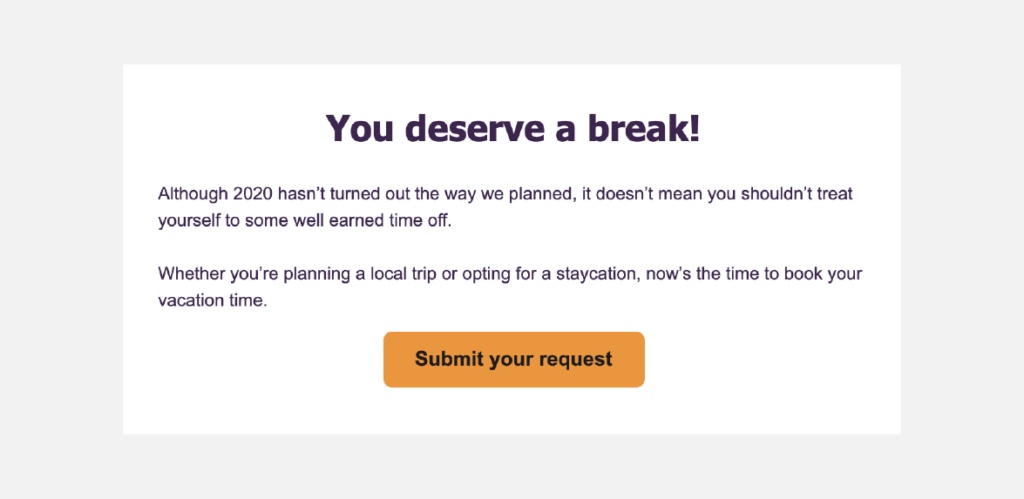 24. Competitor news
Let everyone know what the competition is up to so they can get perspective and see the context of their work efforts.
25. New hire profiles
Encourage community, culture, and a welcoming onboarding process by putting together small write-ups about new hires. You can also plug new hires' LinkedIn profiles so that employees can add them.
Fun fact: Employees will be more inclined to say hello after they have read about their new colleagues and have connected on social.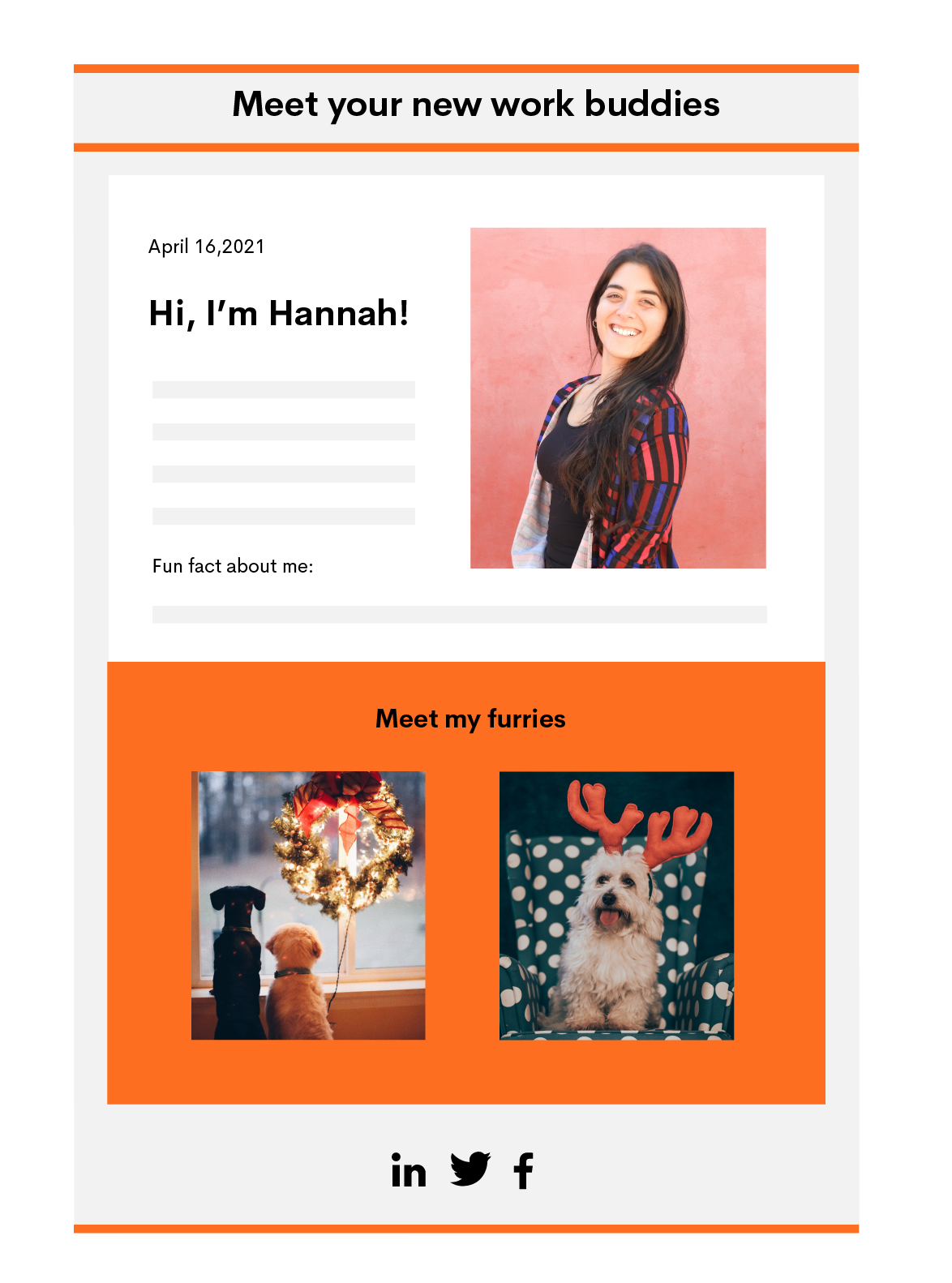 26. Video
Need a break from written content? Add a video block in your internal newsletter to increase engagement.
Videos allow your employees to get more of a sense of their teammates and help build a positive culture, especially if they're remote or don't get a lot of time in-person.
Try plugging a video message from your leadership team, employee updates on a project, or get your new hires to film themselves answering "get to know you" questions.
Stephanie Richard, Operations & Communications at A Parent Media Co. Inc. (Kidoodle.TV), shared her team's successful video content approach to employee profiles with us in Comms-unity:
Bonus tip: Keep the videos in the newsletter short and sweet to keep your employees' attention (no longer than 5 mins). For longer videos (like town hall recaps), link out to your intranet.
27. Company calendar
Give your team a more comprehensive view of what's happening across the organization with a company calendar.
You might include product or campaign launch dates, a Q&A or Ask Me Anything session with the CEO—anything internal that you wouldn't include on an events calendar.
28. Leadership updates
Encourage your leadership team to increase their visibility with an original video, editorial article, or quote.
29. Round-up
What's the most popular company blog post? The most read intranet link?
Satisfy your employees' curiosity—and keep them in the know—with a regular round-up of the latest posts and links.
30. Company history
Do you know when your company was founded and why? 🤔
Highlighting company history in your newsletter is a cool way to help employees learn more about your organization, where you came from, and what kind of culture and organization you're trying to build.
Employees will not only gain more knowledge about your company, they'll also become more invested in your culture and values.
Bonus tip: Company tidbits are great material for team trivia or contests. 😉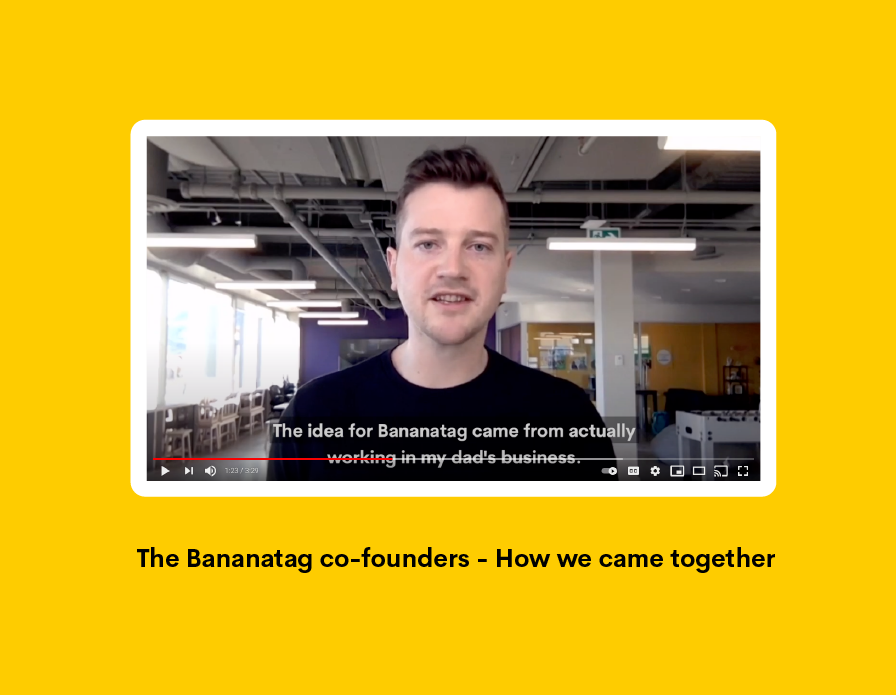 Feature a few podcasts that are related to your industry—whether it's an internal podcast or an external one.
Bonus tip: There are a lot of awesome internal comms podcasts and we're obsessed with all of them—check out the latest and greatest here.
32. Guest editors
Want to get your employees more involved in your content? Spice things up and hand over the newsletter reigns to a guest editor to curate your content with you.
This is a fun way to get employees involved, build culture, cultivate connections and spark unique interest in every edition of your newsletter.
Bonus tip: If you're worried about a guest editor going rogue or making design or content changes that are unprofessional, you should try Staffbase's employee newsletter designer. Not only can you easily set and lock your branding settings, but we also have version control and collaboration features that allow you to watch contributors in real time and revert any changes they make. We also allow unlimited users, so you can get everyone involved.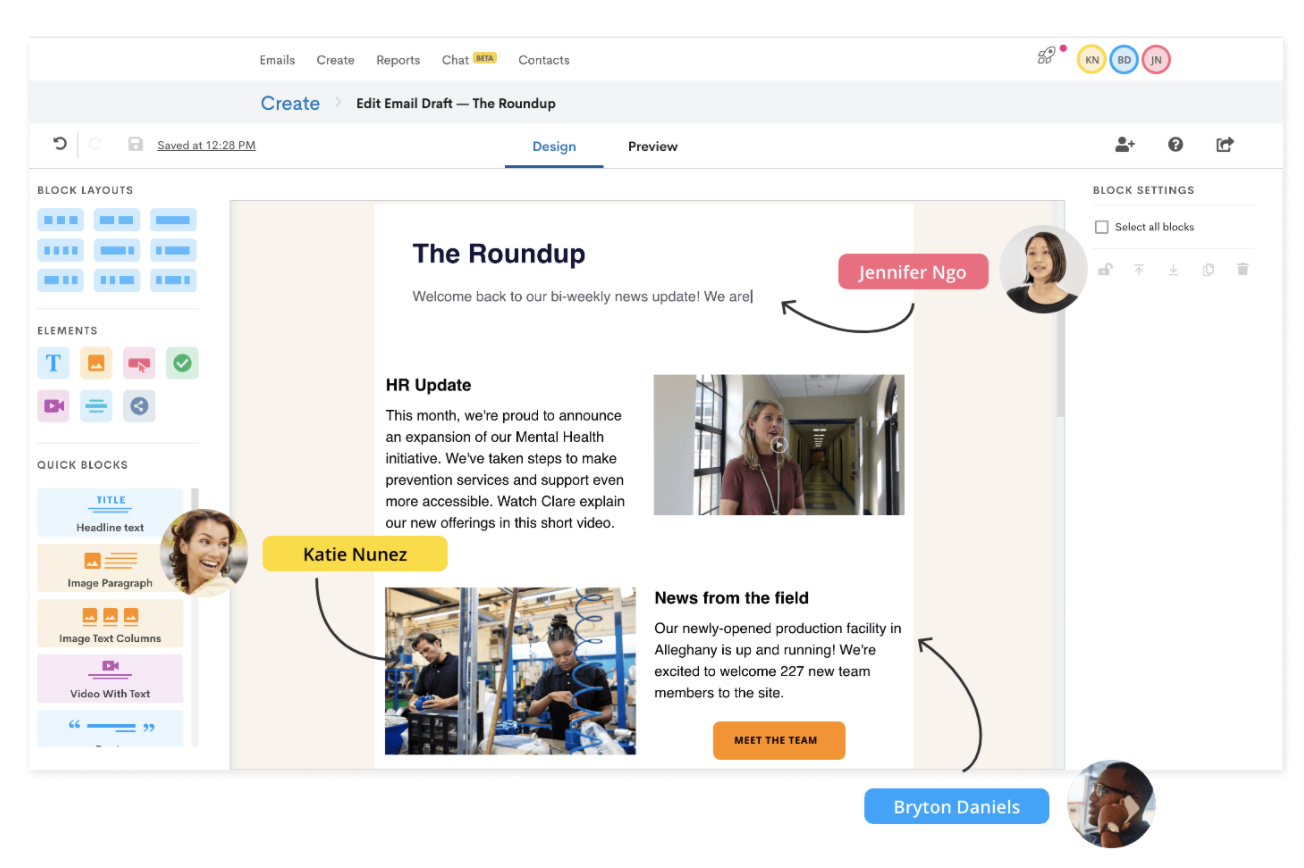 33. Company goal updates and progress
Keep everyone aligned and on the same page. Feature a section where your quarterly and annual KPIs, goals, and other metrics are updated—employees will be more invested in the progress if they're kept up-to-date.
34. Data visualizations
Company goals and metrics are easier to understand with visuals.
Make your data stand out by showing your progress with engaging data visualizations and charts.
Not sure where to start? We've got you covered with this data visualization guide.
35. Company meeting recaps
Not all employees will be able to attend every town hall, company-wide, or all-hands meeting.
Make sure you record your town hall and then include a quick recap of what happened with a few bullet points, photos, the slide deck, or the whole video.
Bonus tip: We recommend linking your town hall recap video to your intranet. That way employees can easily access other resources and links you mentioned in the town hall.
36. Trivia
Plug fun facts about your company, projects, products, pop culture—whatever you want!
Trivia is super fun and gets people talking and looking forward to your next newsletter for the answers.
Customer-Focused Newsletter Content
Certain departments never come into contact with the end product or customers.
By helping them understand how your services or product are received, you'll help employees contextualize their work and projects, and give them the satisfaction of seeing their work make an impact in the real world.
37. Customer stories
Use this opportunity to praise employees for a job well done. Feature positive stories from customers that your organization or product has helped. When employees can see their work impacting lives, it can help make their jobs more meaningful.
38. Great reviews
Give everyone a well-deserved pat on the back with good reviews you find about your company and/or product.
39. Social media chatter
If your company has a social media presence, screenshot Twitter, Facebook, LinkedIn, or Instagram comments or posts of customers talking about your company.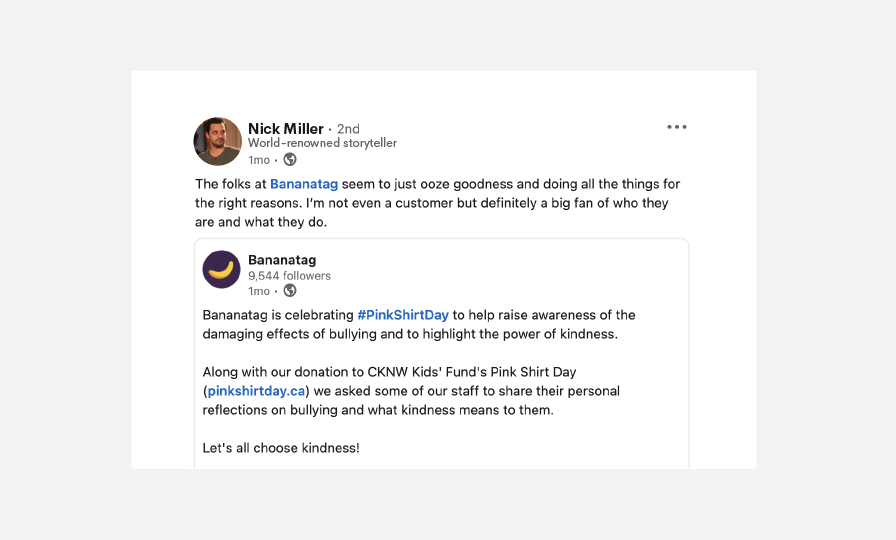 ---
Experiment to increase employee engagement
Getting employees to engage with your internal newsletter is both an art and a science.
The best way to figure out which content employees will enjoy is to experiment.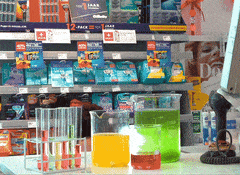 Take some time to try out different content blocks and see how employees react.
Once you find a mix of content that's working, get creative with formatting, writing, style, and design to maximize engagement.
If all these ideas sound great to you but seem like they would take forever to create, design, and format... we can help!
We have the best employee newsletter designer ever.
What's more, if you implement any of these new content types, you're definitely going to want to collect employee feedback and engagement data to prove it's working, right?
We can help with that too.
Check out our Analytics and Pulse Survey features.
In the meantime, go ahead and experiment with your new content ideas. Happy communicating!