The marketing slogan "Because We Love You" has made the Berliner Verkehrsbetriebe (BVG) rather famous over the last year. Improving customer satisfaction has been the primary concern of the #weilwirdichlieben (#becauseweloveyou) campaign, which has won several awards, including the German Prize for Online Communication.
Now the company has begun another exciting project—one that shows that not only do they love their customers, but their employees, too—by establishing their own employee app.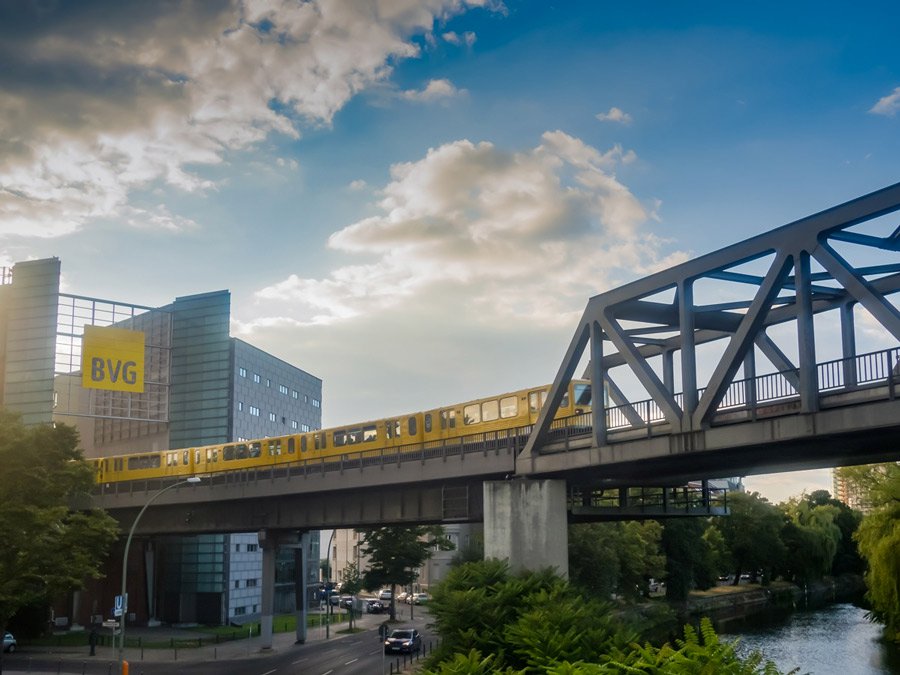 But why does one of Germany's largest public transport companies need its own app for internal communication? What are the advantages of mobile communication for them?
Similar to logistics, almost 80% of public transport employees are non-desk workers. This means that they don't all sit at workstations, but are out on the road, often behind the wheel, and cut off from the usual communication channels like the intranet and email.
But it is precisely these employees who directly influence the success of the company because it's their daily contact with customers that shapes the brand image.
Mobile communication—communication through an employee app, to be precise—provides a wide range of opportunities for companies looking to better the experience of their employees, enhance the quality of their work, and ultimately improve the customer experience.
Greater reach and up-to-date news
The main advantage of communication via smartphone is that the reach and speed of up-to-the-minute communication can be dramatically increased. Taking advantage of a device that's already in the pockets of your employees, this facile channel can immediately reach them anytime, anywhere
In addition, push notifications enable companies to point the attention of their employees toward the most important topics.
Versatile use cases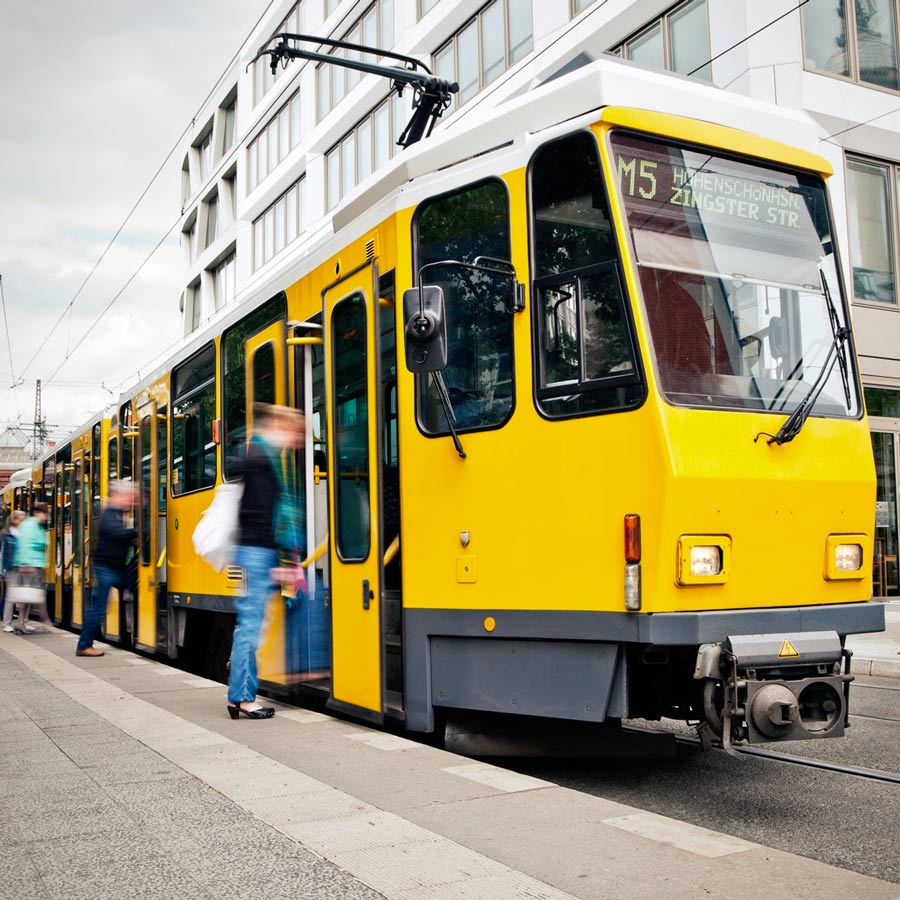 In urban transport as well as in most other industries dominated by employees without desks, a mobile information channel finds multiple use cases.
Apart from being able to create a communications channel that far surpasses the printed newsletter in terms of speed and timeliness, not to mention providing an opportunity for social interaction, the app allows for the presentation of multilingual content, simplifies the training and onboarding of new employees, and helps to communicate news promptly. Whether in normal daily use or in crisis situations, the Staffbase employee app allows for the rapid, targeted transmission of information.
We talked to David Rollik, communication expert at BVG, and asked him to tell us a little about their experience with their employee app, which they've named "Profile."
1. Why did BVG decide to introduce an employee app?
As a modern company, in order to meet the changing reading habits of our employees, we need to provide them with internal information that uses up-to-date channels. We're no longer competing with daily newspapers or the employee newsletter. Rather, the smartphone has become the main competitor of printed information, and our aim is to use the app to reach our employees where their attention is most likely to be focused.
2. Was there, or is there still, an employee magazine at BVG?
There has been an employee magazine for many years, which we've continued to publish. Print will always have its own unique value. But instead of a monthly newspaper, our new printed magazine takes up and deepens the highlights of the weeks passed, focusing on major changes and news within the company.
3. You had very high onboarding numbers in a very short time, how did you manage that?
About one-third of our workforce registered for the app within two weeks; after four months it was up to eighty percent. To achieve this, we've created a number of communication measures—with hangers, roll-ups, postcards, and reporting in the staff newspaper. As a public transport company, we have a large number of decentralized employees, especially drivers. These employees have very limited access to the intranet, and they don't always have an employee newsletter at hand. With the app, colleagues can now inform themselves at any time and in any place about news from the company, whether it's important information, access to internal job offers, or even the latest canteen menu.
4. How have employees reacted to the innovation?
We've gotten very positive feedback. Colleagues feel that they're better and faster informed. In addition, our individual divisions also appreciate the app because they're now able to quickly reach their respective employees with targeted content.
5. How would you summarize the benefits of the app??
With Profile, we're able to reach our employees in a timely, comprehensive, and target-group-specific manner.
6. What are your plans for the future?
We'd like the app to become the central information channel of our company. To achieve this, we plan to increase the attractiveness of the app, which was initially based exclusively on direct communication. We're therefore working on the integration of interactive elements, which we believe will significantly increase the number of users. We don't want to reveal too much at this point. Ask us again in a year!
Staffbase is thrilled to be working with BVG. We will be sure to follow the experiences of David and his colleagues, and keep up to date with the exciting and innovative changes that we expect they will continue to experience.
Read more about employee communication apps: