Hilton is one of the world's largest hotel chains with locations and employees on every continent. Given its massive size, communication is sometimes difficult, especially considering that there are so few desk-bound workers.
The Hilton Cluster in Austria, with four hotels and more than 650 employees, recognized this problem and established its own employee app in order to solve it. "HFEX" helps the workforce communicate, when and where communication is needed.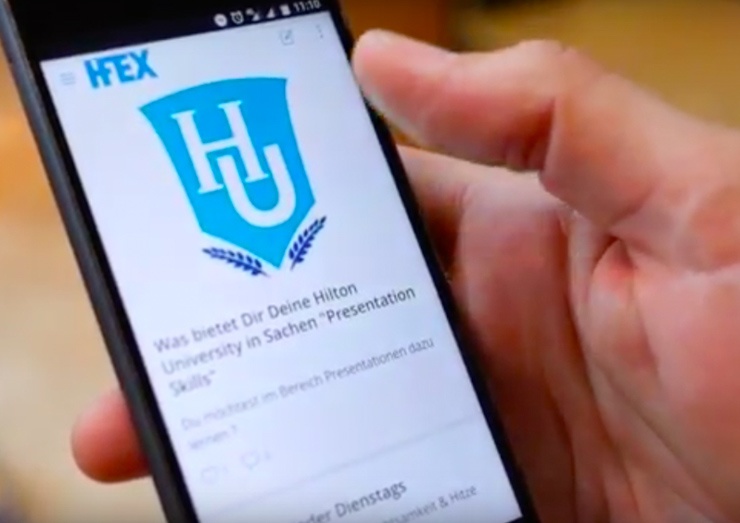 Norbert Lessing—general manager of the Hilton hotels in Austria—states: "Our internal communication was running over email; the problem was that not every employee had their own email account. So we reached the point where we realized that we wanted to achieve complexity and create different possibilities for our departments to communicate among themselves, but we also wanted to be able to communicate general information."
The culture of the company, which puts its employees at its center, is also evident in the hotel employee canteen. Under the slogan "Heart of Hilton," employees have a place for themselves here, including their own foosball table. Hilton knows that employees are their most valuable assets.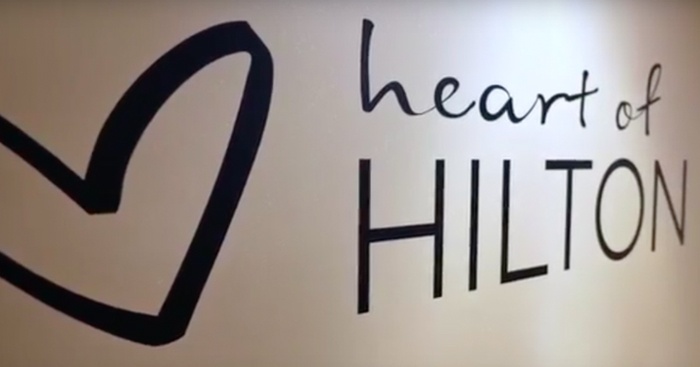 With the employee app, the goal is to reach 100% of the workforce and to be able to provide information at any time, anywhere, ultimately improving both the employee experience and the customer experience.
Watch our video and see what Hilton's employees think about the app and how the new tool helps them achieve more at work. Or read more about the topic on HospitalityNET.
Read more about employee communication apps: