Storytelling, employee-centric content, video, front-door intranets, culture boarding, agile work, and impact measurements — trends in internal communication are always evolving. But what are the trends you need to know about in order to prove yourself as an internal communications specialist in 2020?
We've summarized nine of the most important internal communications trends for you—so read on and get ready for 2020!
(And just in case you're wondering, we've seen these trends in practice by hundreds of internal communicators who enjoy the benefits of a Staffbase employee app.)
Trend #1: The Employee Experience
In HR departments worldwide, the term Employee Experience has entered popular usage. In 2020, the term is set to become firmly established in the communications sector, with what are expected to be some positive consequences. But what does Employee Experience actually mean, and what does the concept have to do with internal communication?
While definitions of the term are still in flux, Employee Experience can basically describe all of the experiences employees have with their place of work. According to Jacob Morgan, author of The Future of Work, the Employee Experience is largely determined by three elements: workplace environment, tools and technology, and corporate culture.
The goal of any company should be to create a holistically positive experience for its employees, starting at onboarding and extending to reach day-to-day interactions, with every touchpoint in the employee journey designed to reflect company culture and values. At the heart of the Employee Experience is effective internal communication, which allows employees to be fully involved and informed about their company and the direct role they play in its success.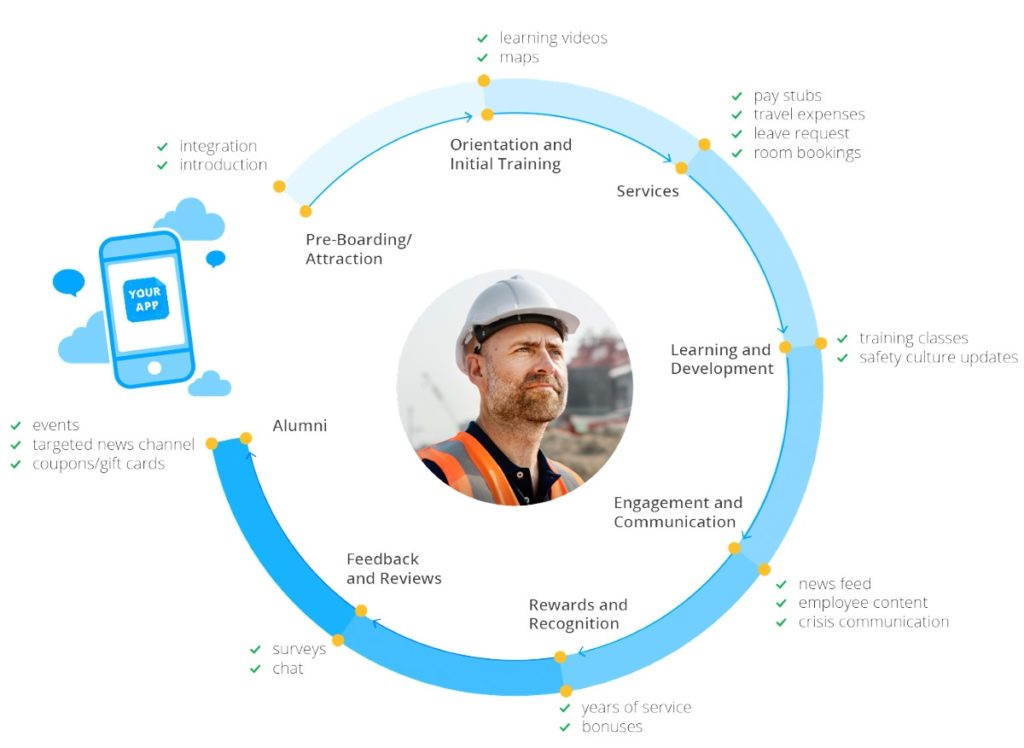 To improve the Employee Experience, internal communication and human resources are combining their efforts.
The Employee Experience is a holistic concept, partly stemming from the realization that in order to cover the many points along the employee lifecycle, internal communications and human resources are moving ever closer together. Shared topics include pre-boarding and onboarding, as well as newer areas such as culture boarding, but also digital vacation requests and sick notes. Everything that provides employees with positive experiences at all points of contact with their employers.
Andrew Harvey, Director of Internal Communications at the VMA Group, the leading recruiting company in the field of internal communications, aptly sums it up: "The line between the internal communication and human resources remit is becoming increasingly blurred. Both functions are engaging with the same audience, so it makes sense that the two work together. And with both departments constantly seeking a stronger voice in the boardroom, collaboration could be a real game-changer."
Trend #2: Personalization Is Becoming a Must in Messaging
As the Employee Experience becomes more and more important, the days when internal communicators could provide identical content to all of a company's employees are over. Instead of asking, "What information is available in the company and how can it best be organized?" internal communications in 2020 should be asking: "What are the most important employee personas and how can their daily work routine best be supported?"
Employees expect the same personalization in their professional lives that they experience on social media. They're not interested in receiving every message sent, but only those with relevance and interest to them. To achieve this goal, internal communicators need to use in-depth employee segmentation methods such as persona analyses.
With technical platforms such as intranets or employee apps, predefined employee groups are only shown the results that are relevant to them. For example, one group may see the shift plan on its start page, while others may see access to Sharepoint. Data analysis is the best way to find out what a certain employee group considers to be relevant or not. It's generally known, for example, that content that affects one's own region or was written by employees for employees is the most popular.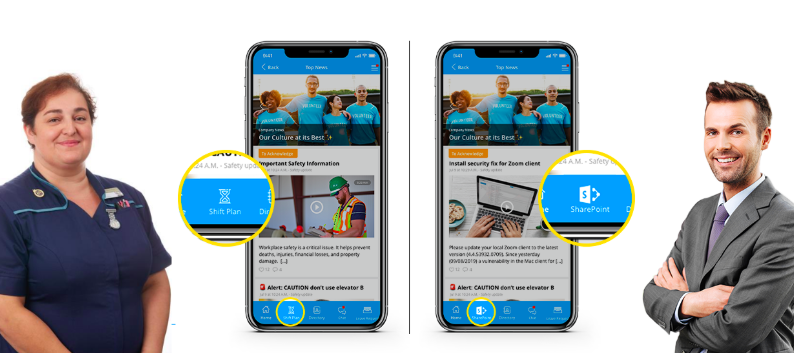 Case Study: Deutsche Telekom
Deutsche Telekom is already successfully applying the concept of personalization. The company introduced their "Service Dialog App" in 2014 to connect employees in the field. In the app, each field service team has its own team blog, in addition to classic company information. With a total of more than 450 team blogs, each employee now receives messages relevant to his or her team, and the team leader has a direct, digital channel at his or her disposal with which he or she can reach employees whenever necessary.
Today, more than 9,000 employees are registered in the app and 96 percent of all sales representatives use it. More than half of the employees visit the app daily — an exceptional rate. In the first 12 months of app use, employees commented on their colleagues' contributions more than 22,000 times. According to Sarah Wirt, project manager at Deutsche Telekom, "We have managed to involve the sales representatives and show them how 'This is your company.' And we've managed to make Deutsche Telekom more humane and tangible for our non-desk employees."
Trend #3: The Role of Internal Communication Is Changing
The Trend Monitor for Internal Communication in 2019 showed that 64 percent of communicators no longer see it as their most important task to communicate top-down. Instead, more than 65 percent of those surveyed stated that the central task of internal communication is to enable people in the company to communicate actively. 
This answer reflects a cultural change in the industry that will prevail in 2020. Employees are increasingly seen as internal influencers, employee content is becoming a cornerstone of internal communication, and top-down content is being complemented by content traveling in the opposite direction.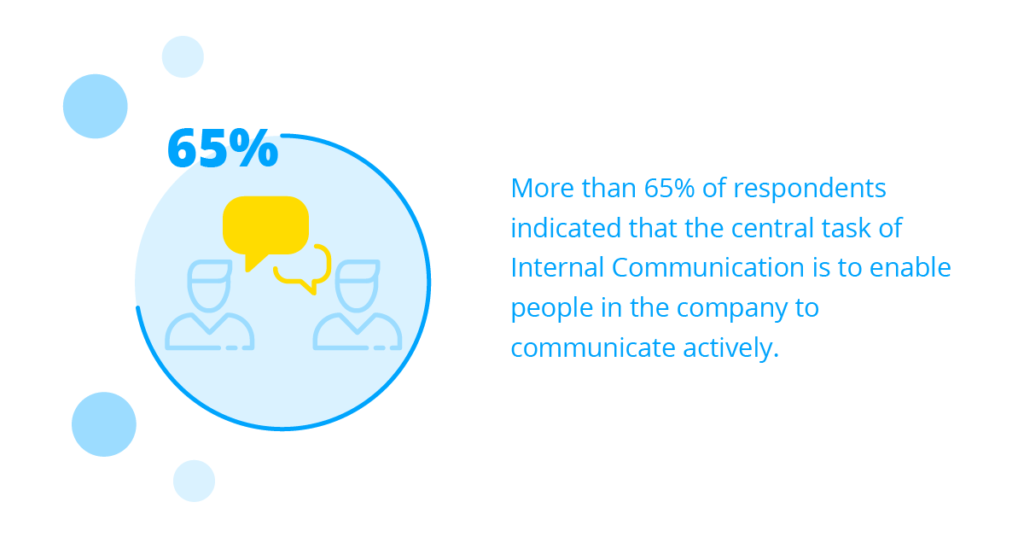 Carsten Lucassen, Head of Digital Communication at Viessmann, perfectly describes the change in internal communication for 2020: "Internal communication comprises three levels, which in the past were often viewed separately. Broadcast (the sending of information), interaction (the exchange between colleagues), and collaboration (topic-specific collaboration). In the future, we will look at these three levels together and develop a unified model for communication within the company. This will enable us to get the most out of ourselves in an increasingly fast and complex environment."
SCM's latest study also confirms this change. 46 percent of internal communicators say that they're concerned with the introduction of collaboration tools. Philipp Bahrt, who is responsible for internal communications at SCM, also confirms that "internal communication is increasingly taking the lead in the area of collaboration within the digital workplace."
Trend #4: Internal Communication Is Learning from Marketing
Marketing has years of experience when it comes to customer experience. But with the rise of the Employee Experience, IC suddenly was challenged to adhere to similar rules: Like the customer, the employee is a primary focus of attention, which has to be won. In other words, internal communication can learn a lot from marketing and the customer experience.
Using different media formats has been particularly popular: But while pictures and videos have been the focus of attention until now, marketing podcasts have gained momentum over the past year and are now trickling into internal communication use.  For example, Staffbase has its own podcast series, called "Communications Academy." Check it out here.
But there are also in other areas where internal communication can learn from marketing; for example, in the use of social media. On the one hand, if a CEO needs to have the last word on a topic, it might be best for internal communication to cut itself off from features such as likes, comments, and shares.
On the other hand, in order to foster employer branding, internal communication is now challenged with having to have a voice in networks such as LinkedIn and Facebook. Says Sabine Beck of ConnectMinds, "Internal communication must be present on social media and know who the influencers in the company are."
Trend #5: Digital Workplace
With more and more digital channels and an urgently needed integration of collaboration and participation tools, it's becoming more and more important to put all workplace applications for employees in one place. In 2020, companies should be providing a single digital access point for all employees that's available on the go and provides a gateway to all of the relevant tools they need for their work. Having to search for the right tool in a confusing and complicated intranet should be a thing of the past!
Now comes the Front-Door Intranet, a bundled, centralized access point to the digital workplace and its various tools: Email, team chat, team rooms, knowledge management, process platforms, personnel platforms, customer relationship platforms, etc. In 2020, integrations will finally have their magic moment.
Case Study: MAN Truck & Bus
A good example of how such integrations can look in everyday life is provided by MAN Truck & Bus, one of the leading manufacturers of commercial vehicles in Europe, with production facilities in three European countries as well as Russia, South Africa, India, and Turkey.
The company is also active in research and development and is actively tackling the challenges of digital transformation with its RIO digital brand, initiated in 2016. RIO is an open, cloud-based platform for the entire transport industry.
In addition, in December 2019, the company introduced its "myMAN" app for internal communication, providing access to the digital workplace. Via a launchpad, employees can view every integrations directly relevant to them, and reach their digital destination with just one click.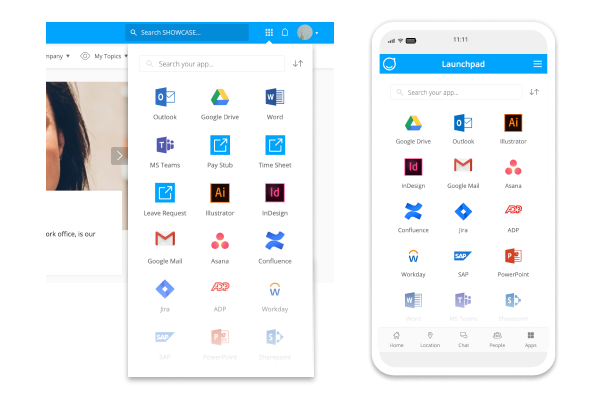 Trend #6: Gen Z, Millennials, and Baby Boomers—Building Bridges Between the Generations
No matter the company, workforces now comprise as many as five generations, each one with its own demands about just what constitutes an ideal Employee Experience.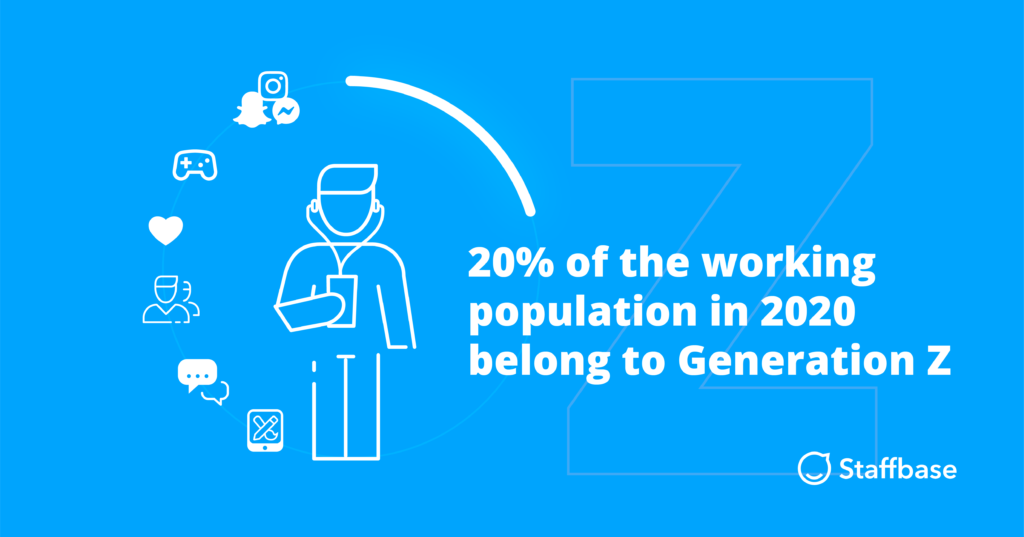 Since 2015, Generation Z in particular has been changing the world of work: they are the first technology natives, social media ninjas, and swipe addicts. A constant flow of information and news is an essential part of their lives, and in order for Gen Z to feel fully engaged, flexibility and agile working methods are a must for their employers.
As for millennials, they now make up the largest share of the working population. They like to be mobile, they question the traditional top-down structure of companies, they want more collaboration in the workplace, and they long for feedback.
These two young generations meet the baby boomers, who are today often stereotyped with negative characteristics such as low social awareness and rigid adherence to outdated concepts. Baby boomers grew up in the ruins of the two world wars, pushed forward emancipation, instigated the worldwide youth revolutions of the '60s, and are often credited with having changed the world (for better or worse). 
While it would be a mistake to pigeonhole the generations, when it comes to internal communication, it should be noted that the modern workplace must be aware and ready to meet an array of generational demands. And as the "Ok, Boomer" hashtag has shown, generational conflicts are definitely a thing. The challenge for internal communication will be to address and connect these differing generations in order to create effective cooperation between them.
Trends #7: Ambidexterity
With the arrival of different generations, but also with the advancing digitization, ambidexterity becomes more and more important for internal communication. In this context, ambidexterity describes the ability of organizations to be both stable and flexible. 
"In internal communication, the balancing act must be created between old values such as stability, reliability, and security, and new ideas such as Agility, Modern Leadership, and Employer Branding," says Sabine Beck of ConnectMinds. On the one hand there is tradition, on the other, digitalization. Both sides are important for the future success of companies. Internal communication must be almost schizophrenic, communicating security and stability while simultaneously creating space for new ideas. "Connecting the two worlds, the tankers and the speedboats, will become an important task of internal communication," says Ms. Beck.
Case Study: Sparda-Bank Berlin
There are few businesses more traditional than a bank. Nevertheless, Sparda-Bank Berlin is trying to combine tradition with new ideas in an effort to become more ambidextrous. In 2019, for example, they were the first bank with a branch in a coworking space.
In addition, they've given idea management a brand new new look. The HALLOIdeen ideas portal, which is integrated into the HALLOIntern employee app, now provides employees with a digital suggestion box. "The app acts as the primary gateway to the digital workplace.
With HALLOIdeen we have created another application that integrates itself into the whole scheme," explains Nancy Mönch, Manager of Internal Communications at Sparda-Bank. While the bank remains aware of its tradition, it's also doing everything it can to be innovative when it comes to digitization and new projects.
You can see the whole Sparda-Bank case study in the video here (in German, with English subtitles):
Trend #8: Bring Your Own Device (BYOD) is the Next Level
Apps have long been part of our daily routine, whether for ordering food, buying clothes, calling a taxi, or listening to music. In recent years, mobile applications have also found their way into our working lives. The Trend Monitor reports that 58 percent of surveyed companies already have an app in use or plans to get one. Employee apps stand out above all for their mobility, range, and speed, and they're becoming more and more important every year as newer employees have come to expect and rely on such tools in today's changing workplace.
With the widespread introduction of apps in internal communication, another topic is gaining in importance in 2020: "Bring Your Own Device" or BYOD.
BYOD means that employees of an organization can use their personal mobile devices for work purposes. This includes mobile phones, laptops, and tablets. More than 50 percent of companies in the US have already adapted this internal communications strategy by allowing their employees to use their private smartphones and other mobile devices for work. In addition, 15 percent of the surveyed companies plan to do the same in the next twelve months.
Data security is the biggest hurdle to clear, but BYOD has many advantages for employees: According to a recent Forbes study, 49 percent of employees say that they are more productive if they can use their own smartphones at work, and 78 percent of employees believe that BYOD helps them achieve better work-life balance.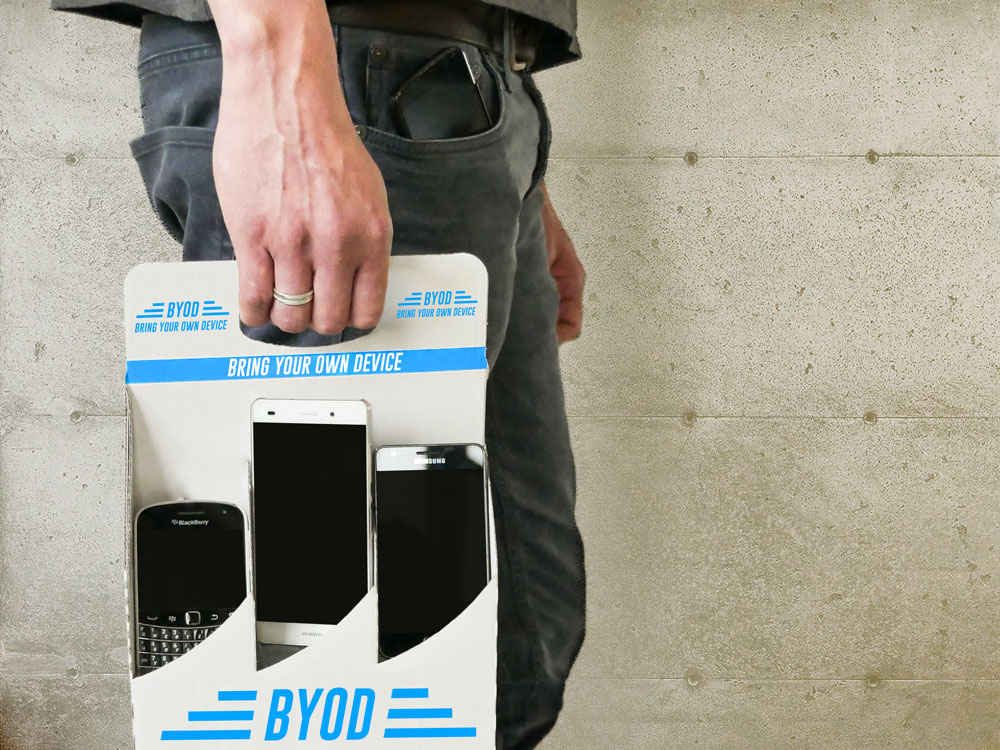 Case Study: BayWa
BayWa received this year's Inkometa Award for "Best Employee App." In 2019, the company introduced its "My BayWa" app and had very good experiences with both the mobile channel and BYOD. The challenge was to better inform their approximately 19,000 employees at 3,000 locations worldwide.
Today, more than 8,500 employees are registered in the app, 93 percent of whom feel "well-" to "very well informed" (compared to 73 percent before the introduction of the app); 84 percent find the app promotes dialogue; and 70 percent say that the mobile channel makes everyday work easier.
Trend #9: Show Your Colors! Values make IC Human
With an abundance of digital channels, there are many ways to stay connected. But in 2020, it's becoming clear how valuable a company's purposes and values are. According to a Gallup study, only half of all employees know the values of their company and only 27 percent believe in the company purpose. At the same time, however, many case studies show that living out the values can have a real effect on corporate goals.
Case Study: REINERT Logistics
When it comes to internal communication, REINERT Logistics has taken on a very specific and very human value: Safety Culture. "Safety First is one of our guiding principles — safety in people, goods, and technology has a top priority. This is why we've started to establish and live an open safety culture in the company and to communicate it above all via our employee app, INSIDEBlue," reports Markus Röhl, project manager at REINERT.
The employee app supports the new safety culture in two ways: On the one hand, videos about security measures are posted again and again, such as instructions on how to load the trucks. On the other hand, the employees themselves have the opportunity to post reports and photos if they suffer an accident or discover relevant grievances.
This strategy has not only changed the company's culture, it has also produced measurable results. "In the period from January to June 2018, compared to January to June 2017, we were able to reduce losses by approximately 15 percent. To a large extent, we attribute this success to improved communication within the company, and also within the teams," summarizes Röhl.
Another way to lend personality to internal communication? Show attitude! "Especially in digital times, there is a longing for faces and personalities that embody messages," says Philipp Bahrt of SCM. For internal communicators, this means becoming visible and authentic. Like external communication, internal communication must increasingly take a stand on social and political issues and should motivate managers to do the same.
Extra Tip: Measuring Impact Gains Importance 🔥
Measuring the impact of internal communication has become increasingly important in recent years: However, many internal communicators don't know where to start, meaning that the topic is unlikely to completely prevail in 2020. In the 2019 Trend Monitor, 69.5 percent of internal communicators reported having no way to measure success.  
How do you measure success with an employee app? Read our blog post 6 Ideas to Measure Your Key Internal Communication Metrics for answers to this question and more.
Welcome to 2020!
2020 will be an exciting year for internal communication, but it will also be a year of digital transformation. Amidst such momentous change, it's important to not lose touch with your employees. As internal communicators, you should do your best to pay particular attention to the following three things:
🔄 The Employee Experience is becoming more and more important, meaning that employees are now the center of attention. Be aware of this every day and make efforts to create positive touchpoints for your people!
📲The digital workplace is the heart of the Employee Experience. For your employees to be their best they need a single mobile access point from which they can easily reach every major platform, document, and message that's crucial to their job.
👩🧑🏾 Personal connections to your employees are particularly important in times of digitalization. Stay authentic, define and defend your company's values, listen to feedback, and act on it!
Read more about employee communication best practises: