Employee turnover is detrimental to a company's bottom line, costing time, money, and valuable resources. Long-term employee retention may seem like a thing of the past, but although the job climate continues to shift further away from cradle-to-grave employment and people currently change jobs an average of twelve times throughout their career, it remains critically important. The fact remains: your business will be better if you can find a way to retain good workers.
The Society for Human Resource Management (SHRM) found that it costs a company an average of six to nine months of an employee's salary to replace him or her. For just one mid-range employee making around $50,000 per year, that adds up to between $25,000 and $37,500.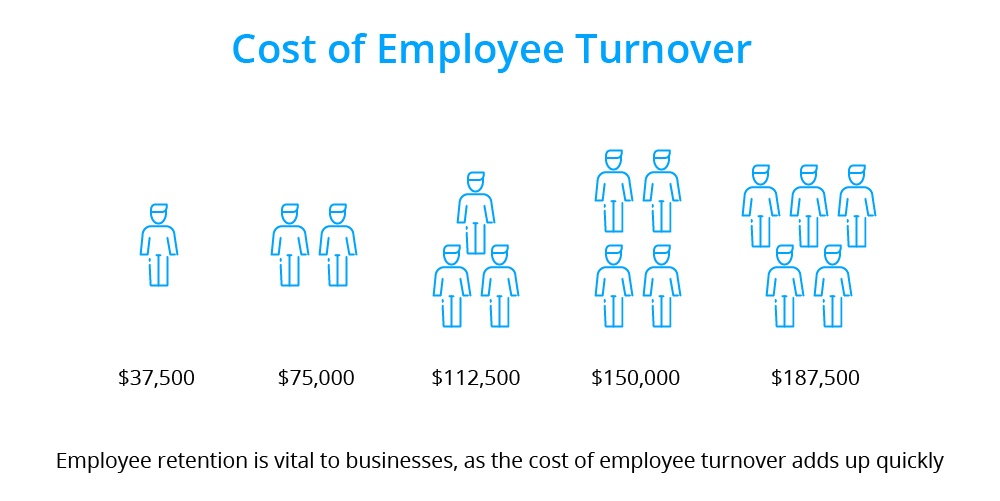 Employee Retention in Healthcare
Employee turnover can hurt any company, but when it comes to the healthcare industry, the situation becomes even more dire considering that the wellbeing of patients is part of the equation. Currently, there is a nursing shortage in the United States. According to the American Association of Colleges of Nursing, practicing Registered Nurses (RNs) are retiring at a rate that cannot be matched by those entering the field. 55 percent of RNs are age fifty or older, and over one million RNs will reach retirement age in the next ten to fifteen years. Senior nurses play an important role as mentors to nurses entering the workforce. Young nurses who are supported by such mentors tend to become more skilled and confident, and they stay longer at the facilities where they received such support. Giving experienced nurses leadership/mentoring roles may keep them more engaged and serve to retain them longer. As for new nurses, their initial connections with mentors are critical to engagement and increased retention.
Why Healthcare Workers Leave Their Jobs
A study by the Brandon Hall Group found that the turnover rate in healthcare is four times higher than other industries in the US. As technology advances have prompted accelerated change in the workplace, healthcare organizations are struggling to keep employees engaged. Engagement is not only crucial to the productiveness of a company, but it's a key factor in employee retention. Engagement gives employees a sense of belonging, allows them to build genuine connections to an organization, and increases their desire to stay at the company where they work.
In the healthcare industry, a great deal of disengagement results from a lack of effective internal communication. As doctors and nurses struggle to meet the demands of patient care, they don't have the time to read the company bulletin board or log in at a desktop computer for the latest information about what's happening. As a result, healthcare workers can feel isolated from their coworkers and disconnected from the organization.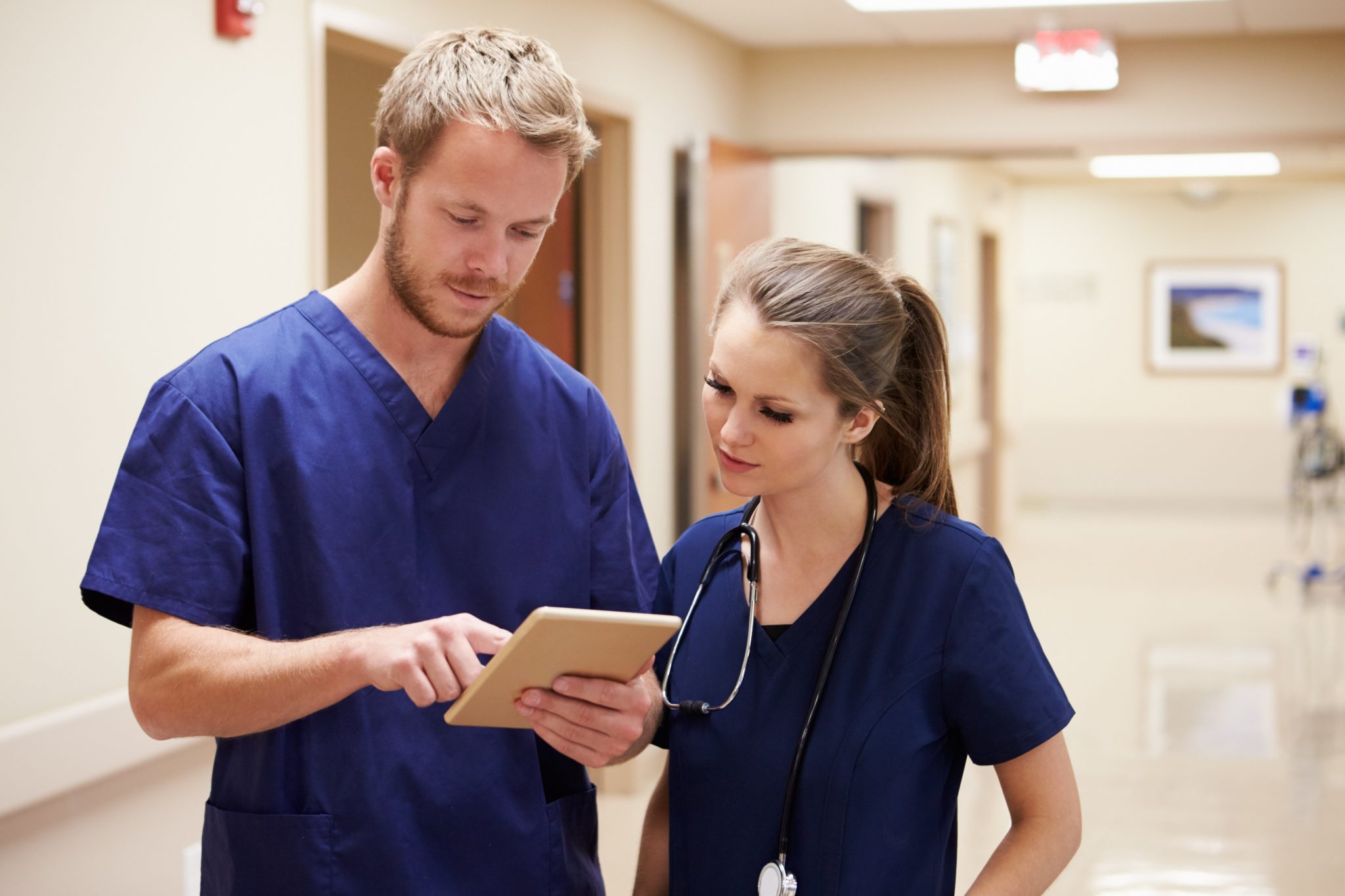 Internal Communications Is Key to Employee Retention in Healthcare
Strategies for employee retention are key to combating a shortage of healthcare workers. With strategic improvement, internal communication channels can keep pace with digital advancements, and healthcare companies will be able to generate greater engagement and provide better information to all of their employees. As much of the current healthcare workforce approaches retirement age, these advancements will help healthcare organizations reach a new generation of caregivers, a vital necessity for combating the nursing crisis.
Without proper internal communication channels in place, workers in the healthcare industry can feel disconnected from their organization because they have no easy way to communicate with different departments, send feedback to upper management, or learn about upcoming events throughout the community. The inability to engage and acquire information easily can lead to frustration for employees and cause them to choose to look elsewhere for work. Up-to-date internal communication channels give an organization a competitive advantage when it comes to employee acquisition and retention by cultivating connections to and within the company.
How an Employee App Can Help Employee Retention
Because of the on-the-go nature of healthcare work, an employee app provides the greatest reach for companies as employees can access the tool from any location on their personal or company mobile device. 65 percent of adults in the US own and carry smartphones, making a mobile internal communications channel the optimal choice for a successful healthcare working environment. As the most popular approach to healthcare is the team approach, patients interact and are cared for by numerous staff members in a day. The ability to quickly, effectively, and accurately share information and work as a team is therefore critical to safety, reducing the probability of error. With an employee app, companies can connect their employees and emphasize their shared purpose, fostering real feelings of community and engagement.
For more information about internal communication in the digital workplace, please feel free to contact us or check out the following articles in our blog: