The global healthcare system as we know it is shifting: COVID-19 has demanded elongated shifts and overtime, overburdened hospitals are struggling with outdated core technological processes, and nearly half of the world's ten million physicians report symptoms of burnout. In the throes of a national pandemic, today's healthcare workers simply don't have time to read emails on a breakroom desktop or corporate intranet. 
The Cost of Turnover
The toll these conditions take on healthcare providers is substantial. For nurses alone, turnover in US hospitals stood at 17.8 percent as of 2019, according to Nursing Solutions Inc. For that near 20 percent, 
"The average cost of turnover for a bedside RN is $44,400 and ranges from $33,300 to $56,000 resulting in the average hospital losing $3.6m – $6.1m. Each percent change in RN turnover will cost/save the average hospital an additional $306,400/yr."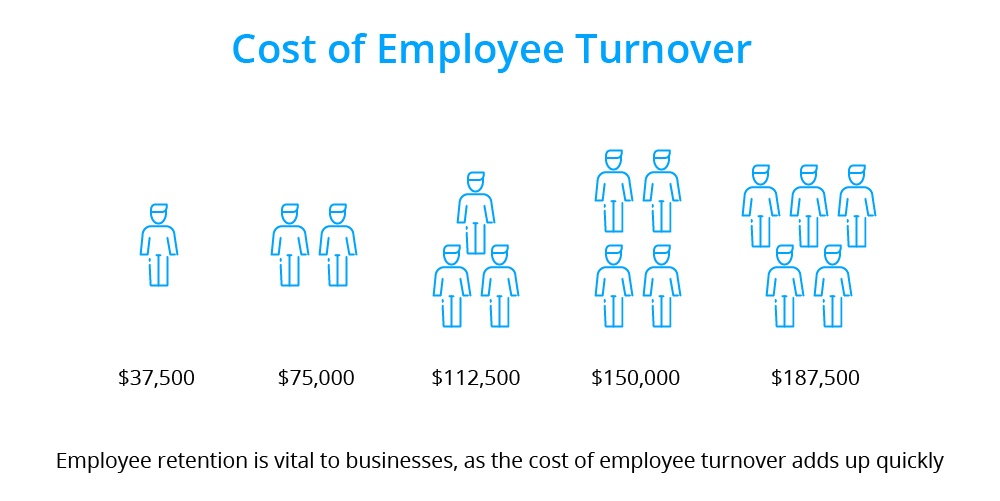 This cost of turnover can have a profound impact on diminishing hospital margins and steps must be taken to improve—namely with internal communications. In doing so, a hospital can grow a healthy internal culture that reduces turnover in which staffers are excited to come to work.
What Can You Do?
Check out our latest playbook below. In it, we take a deep dive into the strategies of three Staffbase customers in healthcare who successfully combated high turnover rates, outdated technology, highly dispersed workforces, and more.
Read more about employee communication best practises: