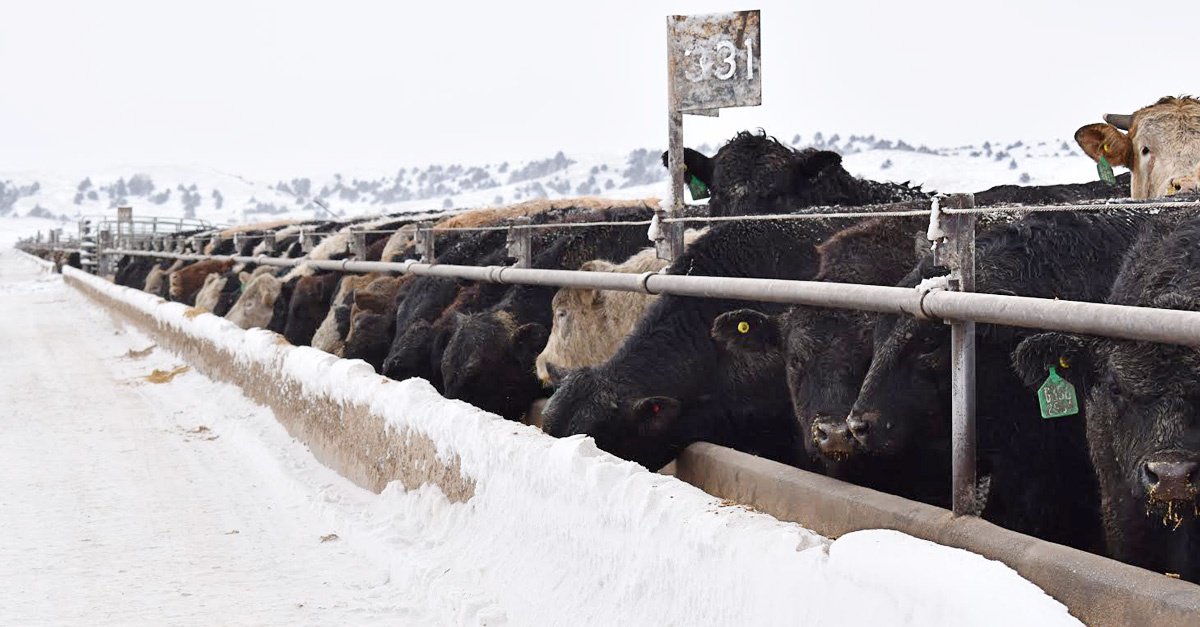 Hundreds of internal communication professionals worldwide are using an internal communications app to reach their employees in the field. This includes agribusiness innovators who utilize mobile devices to share crisis communication.
These individually branded and customized apps foster greater employee participation, ensure the communication of timely information, and aids in the handling of crisis management.
The latter has been of crucial importance to Nebraska's Adams Land & Cattle Co. (ALCC), a distinguished and innovative agribusiness leader.
"We had an ice storm early last week, but thanks to our team's preparation and hard work we were able to continue operations and make sure our cattle were well taken care of. The Staffbase mobile app has become an instrumental piece of our crisis planning, particularly related to weather conditions. We've begun revising our communication plans for these kinds of contingency situations to include the utilization of the Staffbase app," says Elizabeth Babcock, ALCC's director of communications and talent.
Connecting Employees Across Locations
At first glance, there are few signs of digital transformation here in the vast and open prairies of the Great Plains. But a closer look at Adams Land & Cattle reveals the sustainability of a digital approach in what remains largely an analog business. Over the past sixty years, this family-owned company has evolved into one of the most innovative beef producers in the world. They've chosen to continue along this groundbreaking path by recognizing the advantages granted by utilizing the Staffbase employee app.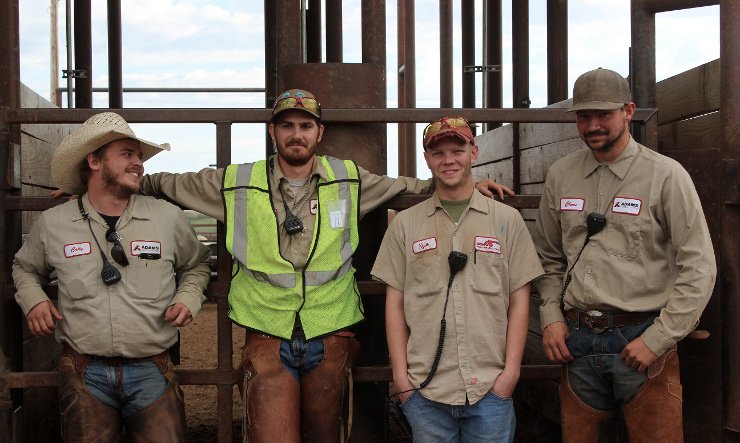 Instant Communication to Tailored Audiences
ALCC operates in various locations across the United States, with a wide range of available connectivity. But the majority of their employees work outside, making conventional email communication less than adequate. Staffbase provides a solution.
"We've created different user groups based on location and work groups. In situations like the ice storm, we sent out communication that was tailored to those groups. We've also made plans that if in situations where we need to ensure communications have been received, we'll use the 'acknowledgement' function.
As our operations include employees who don't always have access to a computer, we appreciate that in crisis situations we're able to quickly communicate, via the app, to the right groups, while also ensuring that they've received the message," says Elizabeth.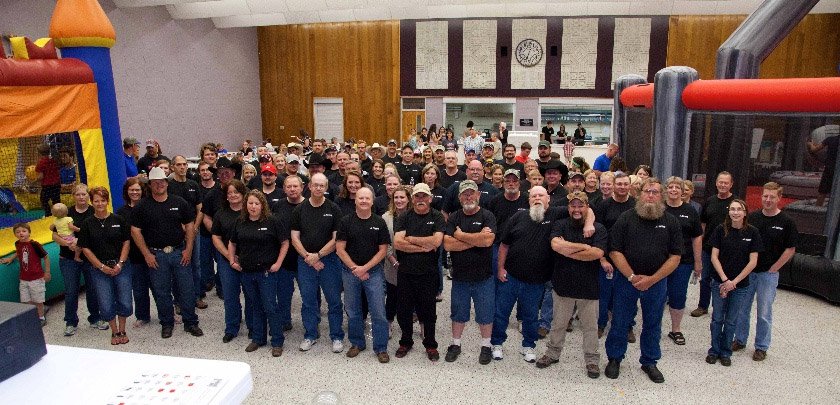 "We want to be flexible. We can reach all of our employees or individual teams even if they're miles away from the office—or maybe not even at work that day," Babcock continues. "What we needed was a solution that allows us to reach our employees quickly." With the Staffbase app, Adams Land & Cattle have done just that, putting the tools for efficient and enriching communication directly into the hands of each team member.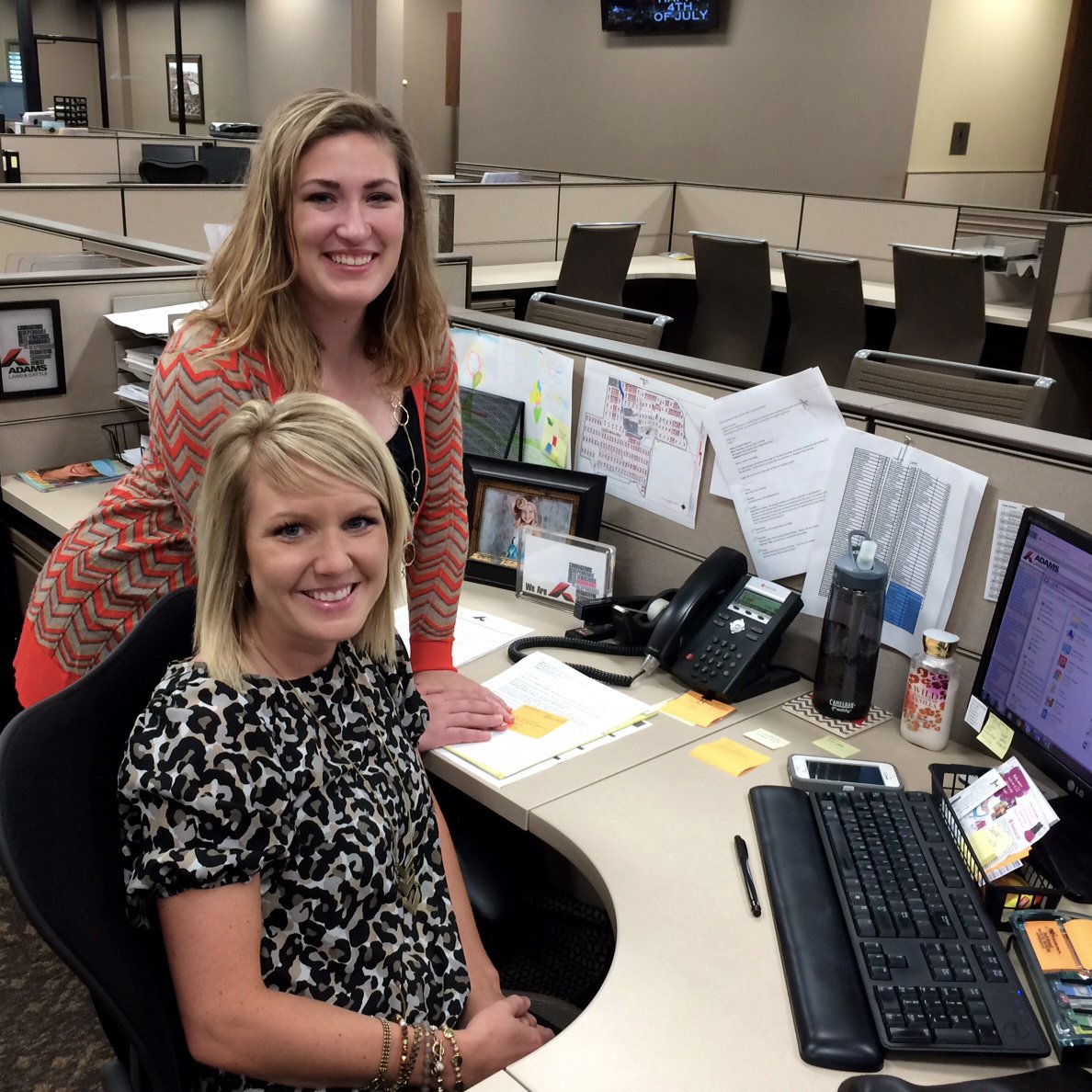 Staffbase is thrilled to be working with Adams Land & Cattle. We will be sure to follow the experiences of Elizabeth and her colleagues, and keep up to date with the exciting and innovative changes that we expect they will continue to experience with the use of the Staffbase employee app. 
Read more about employee communication apps: