Internal communication challenges are an unfortunate reality for many companies. But efficient internal communication is especially difficult in the construction industry, where it's common practice for employees to work remotely, away from their home site or office. But this issue is just one of many obstacles preventing employees in the industry from connecting with one another and their employers.
Here are three main barriers that prevent construction companies from building effective and engaging internal communications.
1. Decentralized Employees Doing Very Different Kinds of Work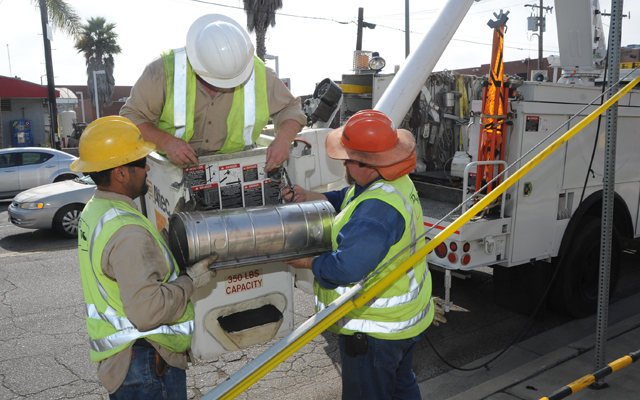 From planning to pouring concrete, construction workers do a wide array of jobs in multiple locations around the world at all hours of the day and night. And for international companies, there are multiple languages with which to contend. This means that the internal communications strategy and the content of internal communication must consider several different target groups, but it's often a challenge to find a single channel that can satisfy the various needs of such a diverse audience.
Clear organizational goals for all employees can go a long way to promoting loyalty and satisfaction. Motivation can quickly plummet if employees at a particular construction site don't know exactly what's expected of them in their specific roles, and if they aren't provided with transparent information about who's calling the shots and how a project is evolving.
2. Lack of Dialogue and Interaction
Communication is a two-way street. Information from management is just as important as feedback from rank-and-file employees on site. Without a consistent and circular flow of interaction, employees often feel left out of the equation and don't perceive themselves as being valued members of the organization.
3. Low Speed, Currency, and Relevance
Comprehensive training in the construction industry is critical for workplace safety. It is imperative that messages be communicated promptly and that the receipt of vital information is acknowledged by all concerned. Due to their lack of speed and reach, internal magazines and even company emails are no longer sufficient means for effectively spreading crucial, time-sensitive news to construction employees.
At the very least, these problems can cause misunderstandings between teams; a lack of clarity about how to overcome problems; delays in construction projects; and negative employee morale. At their worst, such communication shortcomings can prove to be downright dangerous.
Building a Solution with an Employee App
The proven benefits of an employee communication app will solve many of the internal communication problems faced by the construction industry:
1. Mobility and Range
Because it can be installed on the smartphones of your employees, the #1 advantage of using a mobile employee app as a tool for internal communication is its ability to reach everyone. Experience with hundreds of customers worldwide has revealed user rates for non-desk employees of at least 80 percent.
With the Staffbase employee app, content can be tailored to local channels, creating higher relevance for targeted readers. The app also has an international advantage, as content can be made available in a number of different languages.
2. Shares, Likes, and Surveys
In order to encourage two-way communication among all employees, a mobile app works in much the same way as today's popular social networks, allowing for comments, likes, and shares—actions that are familiar in the everyday lives of just about everyone, especially a younger workforce.

Informative internal surveys can be easily conducted, and feedback on the app can be gathered through powerful yet easily accessible analytics.
3. Push Notifications Provide Immediacy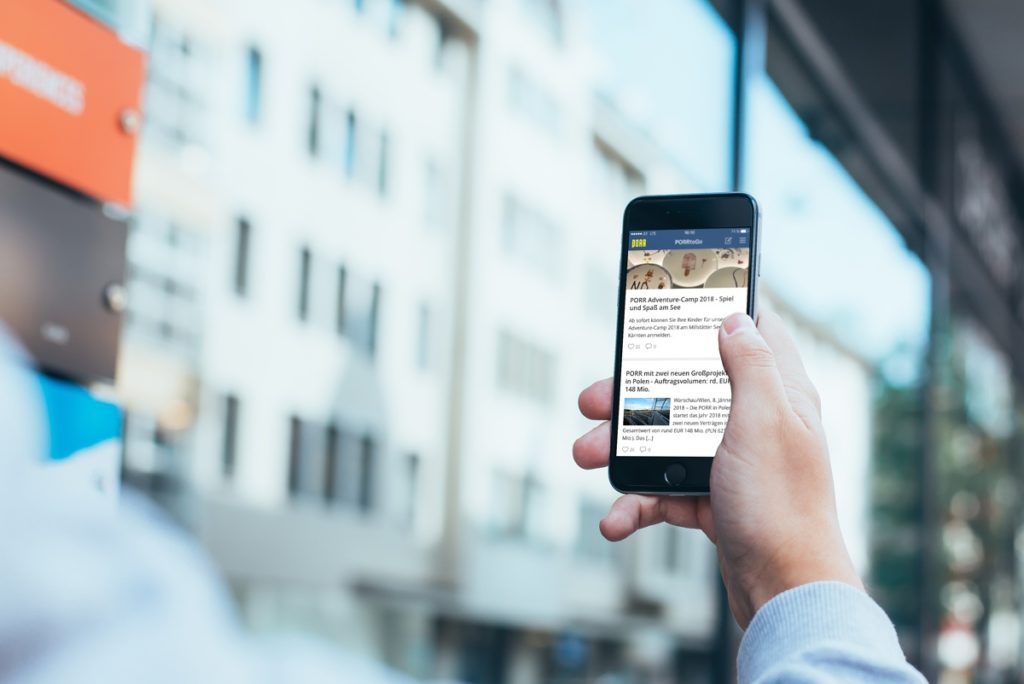 A mobile app for employees will greatly increase the effectiveness of transmitted messages. Training and safety videos can be uploaded in minutes, and read receipt confirmations can be utilized in order to ensure that all employees have been alerted to important information. Such immediacy will greatly help in case of emergencies, as well as in your daily communications.

Push notifications can immediately inform employees about crucial news and bring attention to new information in the app.
Communication Pioneers: PORR AG and SAK Construction
PORR AG is one of the largest construction companies in Austria and a leader in the European field. As a full-service provider, PORR has its hands in all sectors of the construction industry. From civil engineering—including traffic routes, tunneling, and special civil engineering—to building construction, environmental technology, and facility management, PORR is active throughout the world.
Christian Herzog, SharePoint Solutions Architect and App Project Manager at PORR, explains, "In keeping with our corporate tradition, we're constantly striving to venture new ideas, expand our know-how, and contribute to future projects and visions. Today, we have the broad experience of being a full-service provider with high competence in all sectors of the construction industry."
The company acts according to the principle that "Intelligent Building Unites People" and it gives great importance to its employees, who drive the company's daily success. Its website informs visitors that success is "essentially based on the contribution of each individual employee." Internal communication plays an important role in this regard, which is why, in 2017, Mr. Herzog's team launched the PORR AG employee app.
SAK Construction specializes in trench-less technology and construction solutions for the rehabilitation of obsolete or deteriorating municipal and industrial pipelines.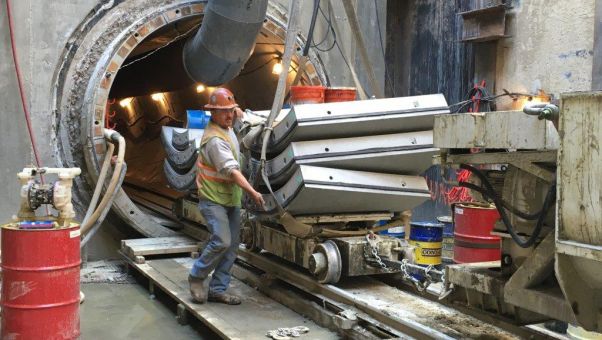 Like PORR AG, internal communication among employees was one of the biggest challenges faced by SAK. With offices in four different regions and crews scattered across the US, information-sharing was often complicated and tedious.
According to Scott Linke, the Marketing Manager at SAK Construction and the person responsible for the app project, "Safety is very important in our industry. That's why we give particular importance to quickly sending warnings and safety-related messages to our crews." The employee app, SAK Pipeline, was launched in 2017 with the clear objective of performing this critical task.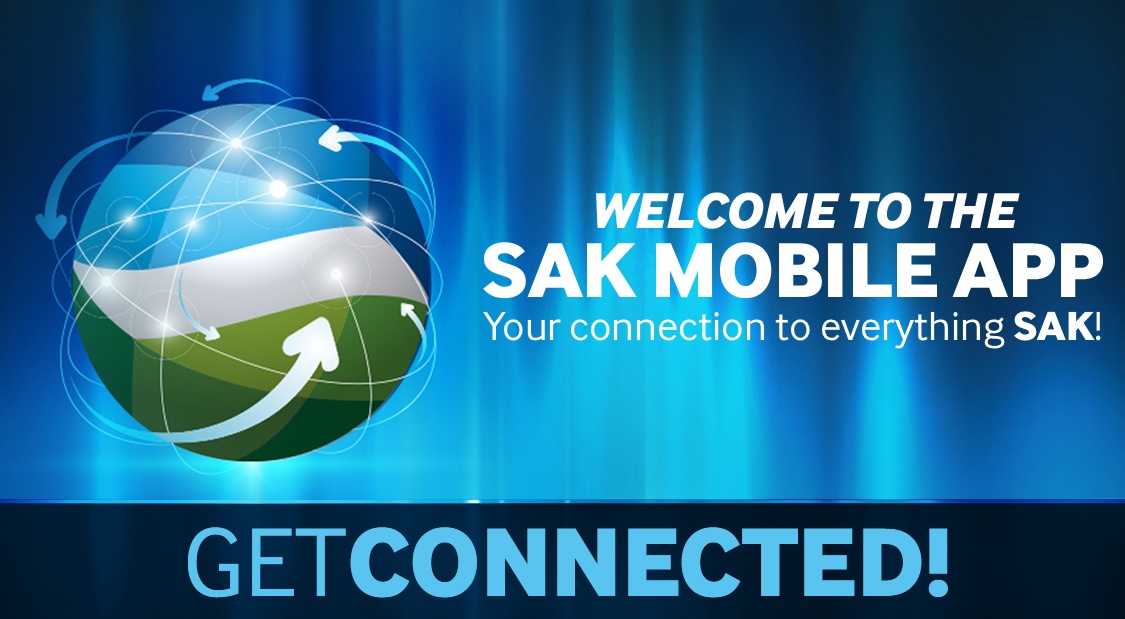 How an Employee App Became an Enterprise-Wide Communication Tool
Since PORR's app launch, the tool has helped the staff remain well-informed 24/7. "For a long time, we were looking for a suitable tool to provide our employees with company news in a fast and uncomplicated way—especially our people on construction sites who don't always have access to our intranet," says Mr. Herzog.
Today, PORRtoGO is mainly used for the internal communication of news and information. The app currently contains four different channels with different content to which employees can subscribe. This kind of targeted content isn't just a trend in 2018—it increases the relevance of information by the way it's shared throughout a diverse workforce.

Today, the app provides information to more than 2,700 employees. The platform strengthens the sense of teamwork and solves a big problem in the industry. According to Mr. Herzog, "Especially in the construction industry, our employees are active at many different locations, both nationally and internationally. Mobile apps are an excellent tool for providing everyone, including employees in the most remote places, with timely, new, and enterprise-relevant information."
SAK Construction also has a wide range of use cases. Mr Linke says that "the app serves as a tool for our non-desk workers, providing forms and information on the go, but it also has a social factor. It's a channel through which we can report what's happening in the company and at our other sites. We also use the app for competitions and games to motivate employees. In addition, there are forms for employee feedback, a company calendar, and video messages from our CEO."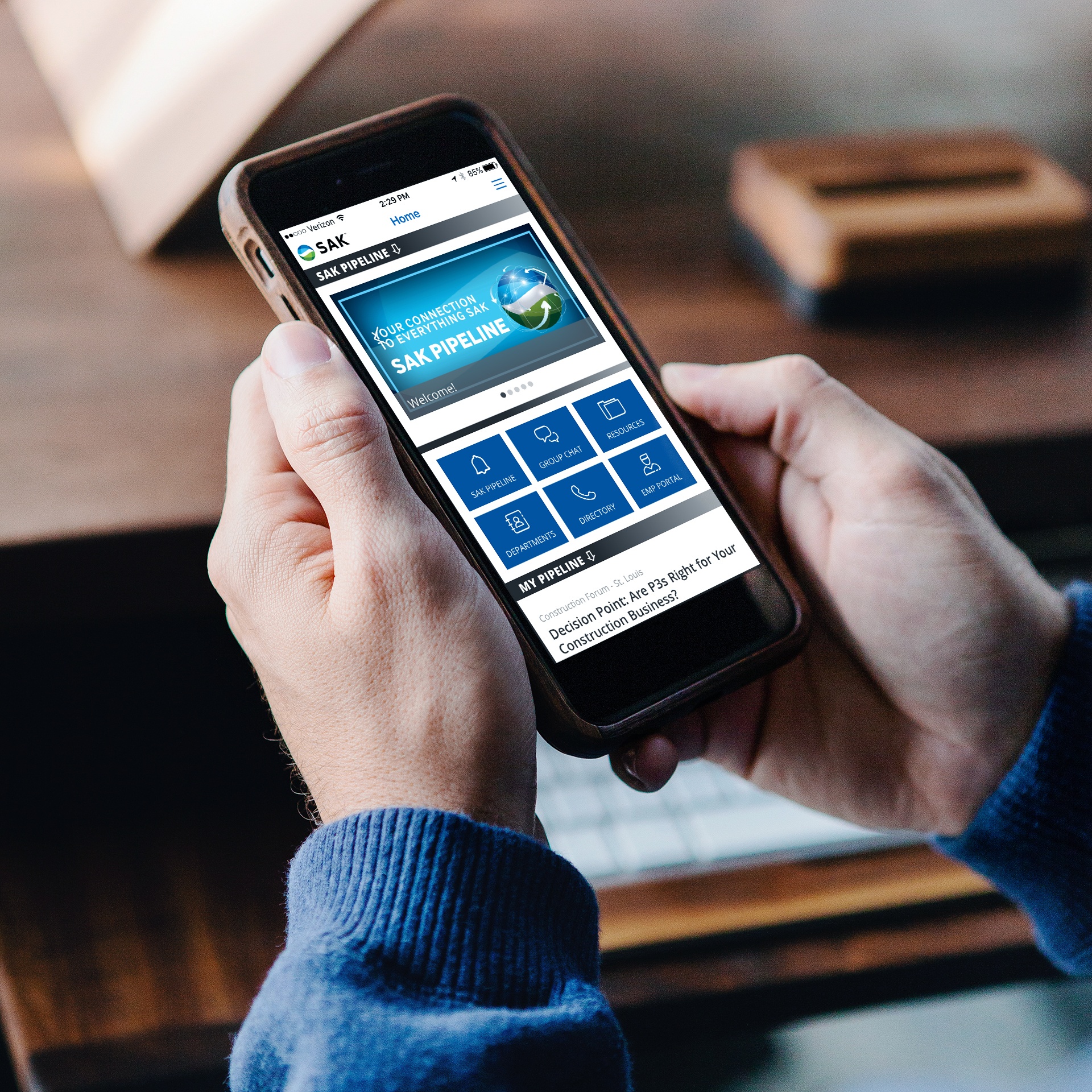 From an employee directory to registration for corporate events, everything can be stored within the app. Almost 75 percent of employees are already active in the SAK app, proof that the channel has been very well received.
Ultimately, the mobile app has become a virtual communications hub for both companies. Common communication problems faced by the construction industry have now been successfully solved, and the range and timeliness of internal communication has significantly increased. PORR's Mr. Herzog nicely sums up the change by concluding that "access to corporate information is now a snap. It's fast, mobile, and always available."
Read more about employee communication apps: